Categories
Flowing Equines – The Guru Of Life, Neerajj Mittra, New Delhi, India
गुरुर्ब्रह्मा ग्रुरुर्विष्णुः गुरुर्देवो महेश्वरः । गुरुः साक्षात् परं ब्रह्म तस्मै श्री गुरवे नमः ॥
Guru is truly the representative of Brahma, Vishnu and Shiva. He creates, sustains knowledge and destroys the weeds of ignorance. I salute such a great Guru.
Today, India celebrated Guru Purnima and so did Me and My Muse.
I paid to all my Gurus of Life my humble TRIBUTE, 
Ecstatic I became when I realised My REAL GURU IS MY MUSE. 
Filling my childhood with COLOURS OF DREAMS
Bestowing my youth with DREAMS OF COLOURS
Filling my heart with PASSION TO DREAM
Bestowing my being with STRENGTH TO GALLOP
Filling my mind with THOUGHTS TO DRAW, SCUPLT & PAINT 
Bestowing my soul with INNER STRENGTH TO TROT UNRESTRAINT
Blessed I am as my REAL GURU of LIFE is MY MUSE!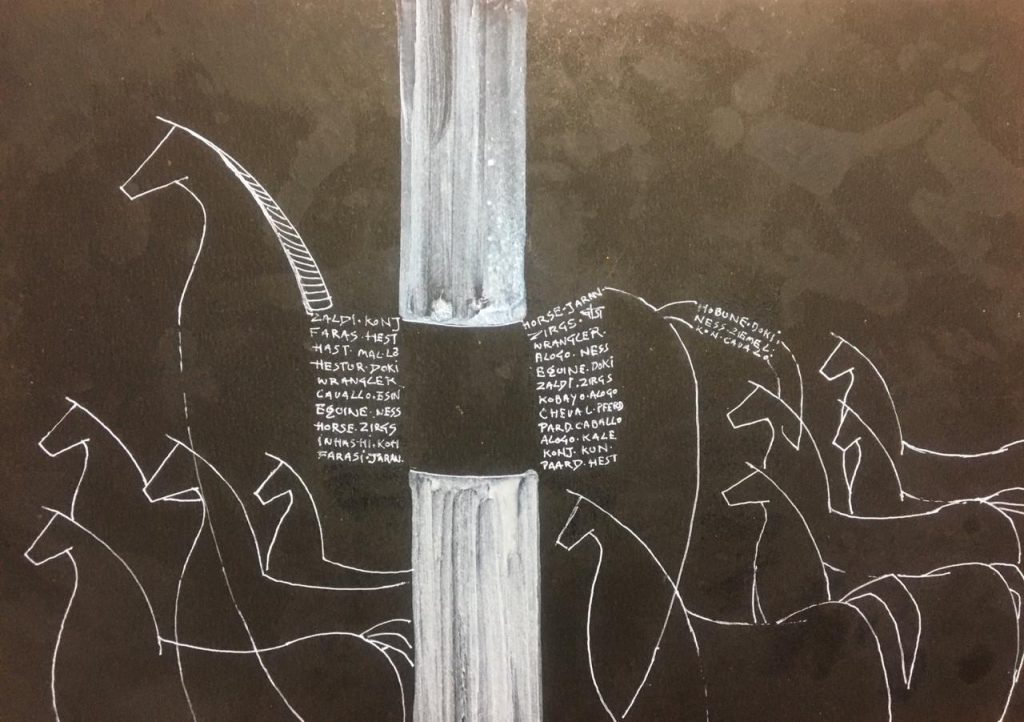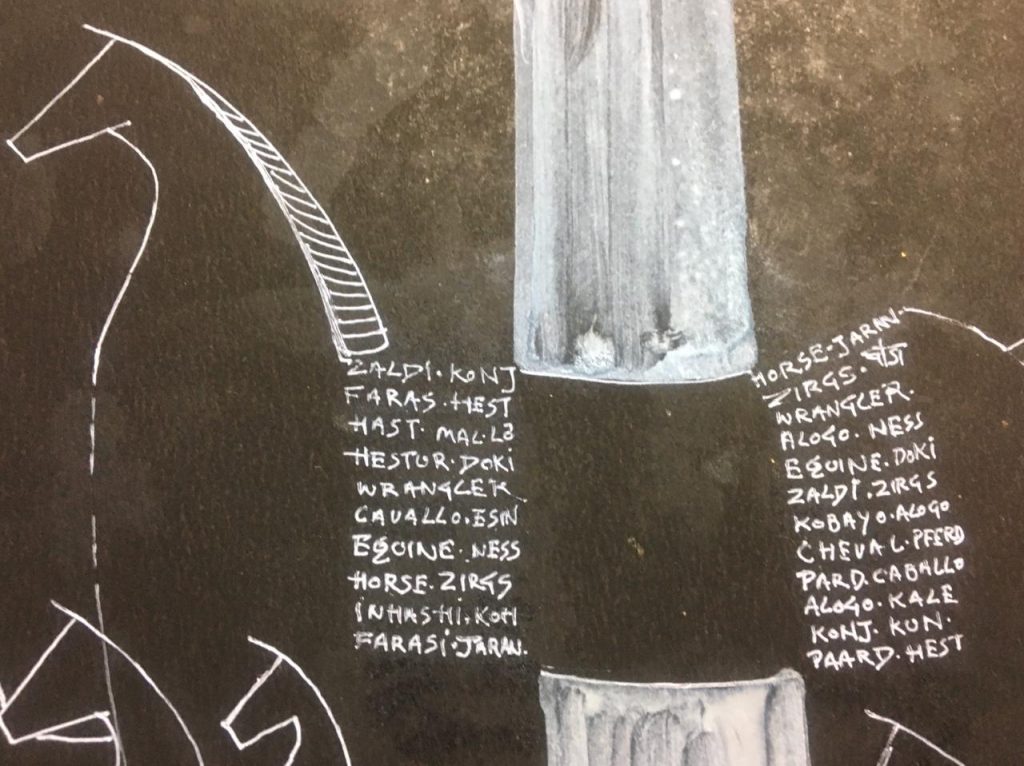 Moon Of Guru Purnina is BRIGHT & WHITE
BRIGHT & WHITE so the colour my brush chose 
To script the saga of  Learning, Knowledge, Love & Care 
All that's Pristine, is all that's EQUINE, all of it is WHITE, PURE, DEEP & BRIGHT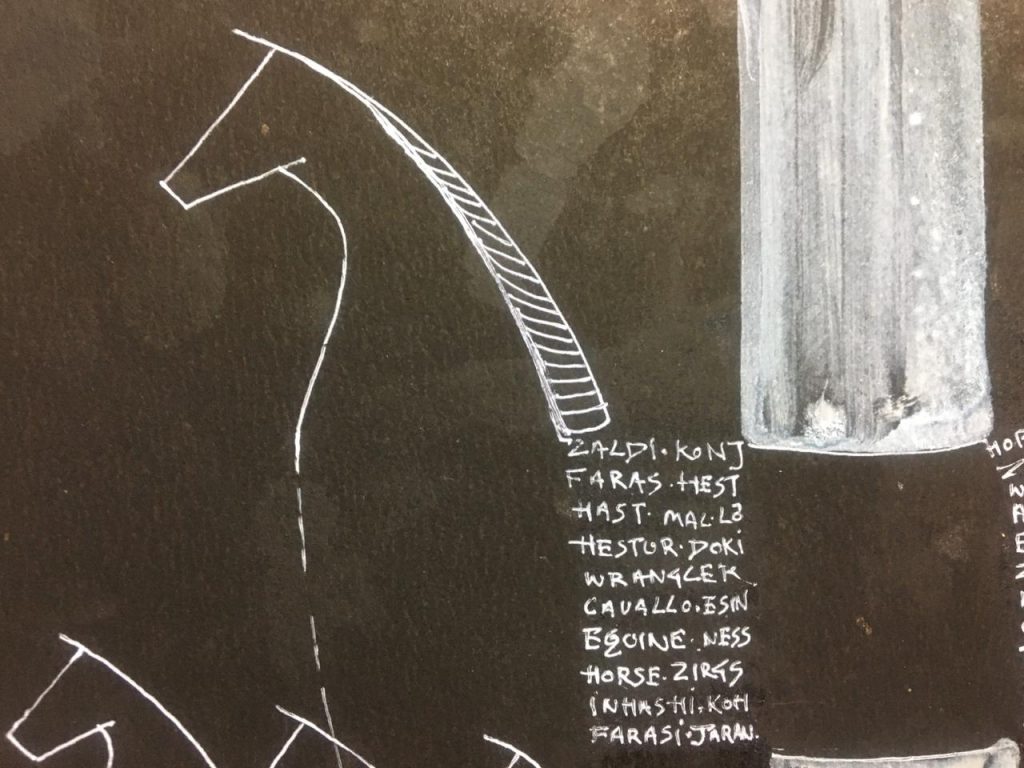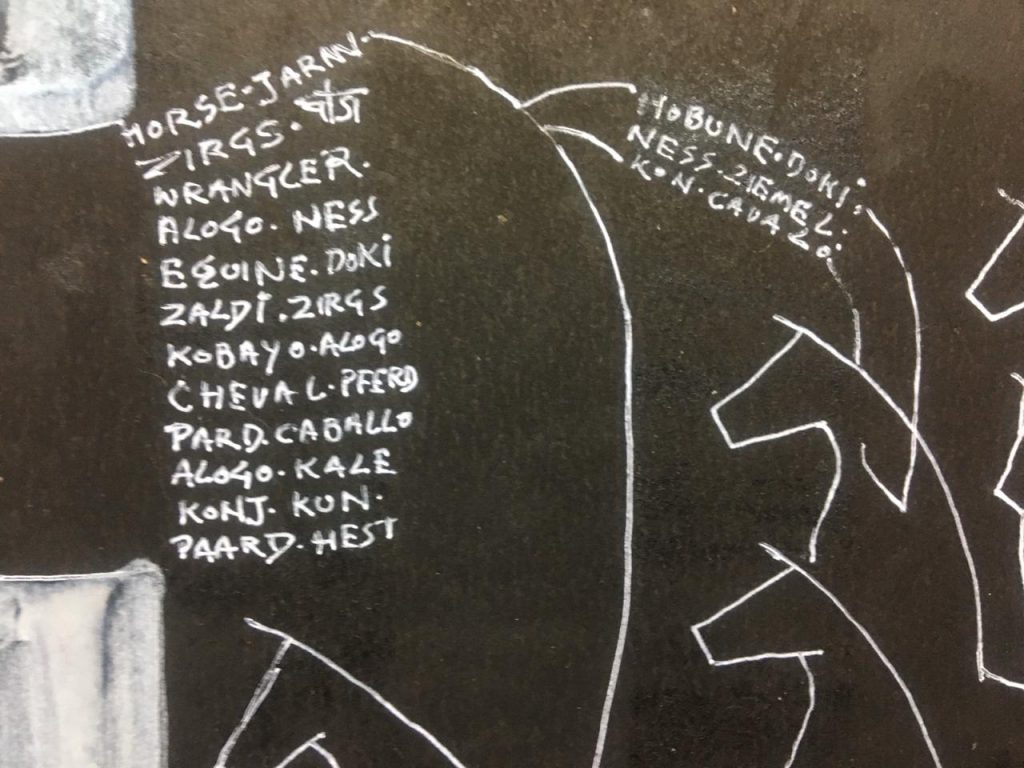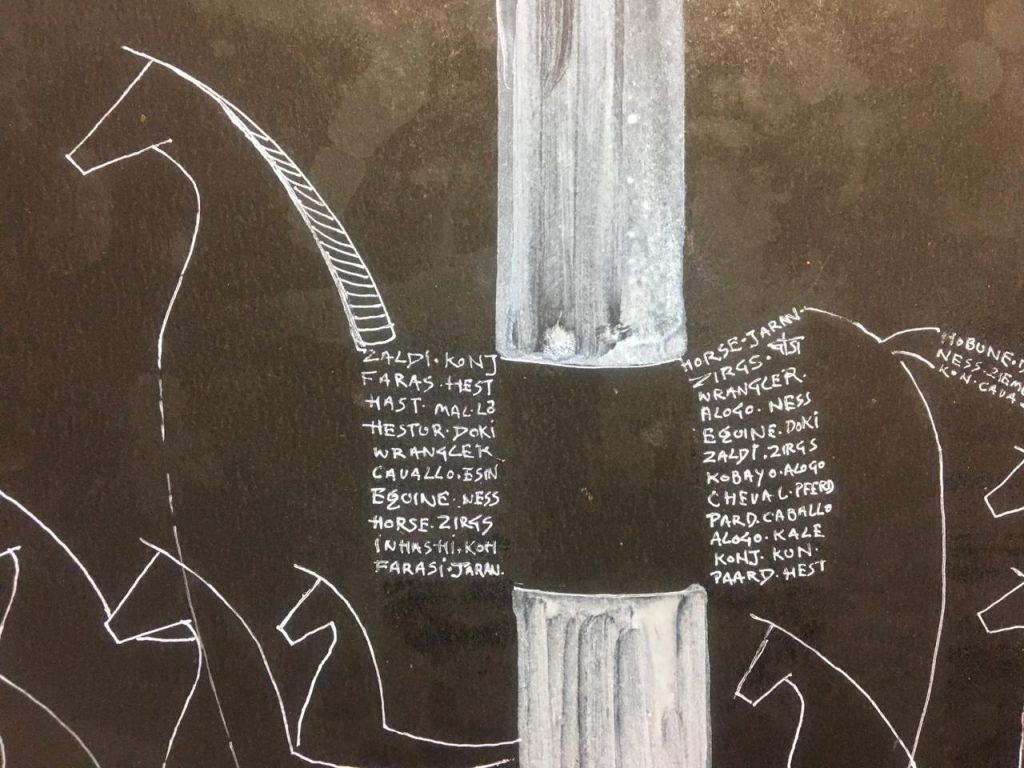 Every child is an artist.  The problem is how to remain ARTIST once you grow up", said the legendary Pablo Picasso.
I am truly blessed that because of my muse by my side since childhood,                                I have been, I am and I remain – AN ARTIST
I remain 
Neerajj Mittra
Visual Artist, Art Curator, Gallerist & Explorer of Life
Website http://www.neerajmittra.com/ 
Instagram https://instagram.com/neerajjmittra?igshid=1t46jds64yep9
Facebook https://www.facebook.com/neerajj.mittra
You Might Also Like:
On Space and Fogginess, Lack of Language and Painting. M. Jacinta Silva Armstrong, London.
Flowing Equines : Happy New Year 2121 Neerajj Mittra & His Muse, New Delhi, India
Flowing Equines: Fiery Passions Alluring Dreams by Neerajj Mittra, New Delhi, India
Find the resident or publication