Categories
Flowing Equines : Happy New Year 2121 Neerajj Mittra & His Muse, New Delhi, India
I (Neerajj) and My Muse (The Horse) wish everyone a very Happy New Year.
May the best and most versatile artist the Almighty splash every moment of your lives with the colours of happiness, joys, love, passion, togetherness with friends, family and beloved ones. May your life be a creative sculpture of inner joy and eternal happiness. 
An artist and his muse, etched with ink and colours, gold and blue on paper.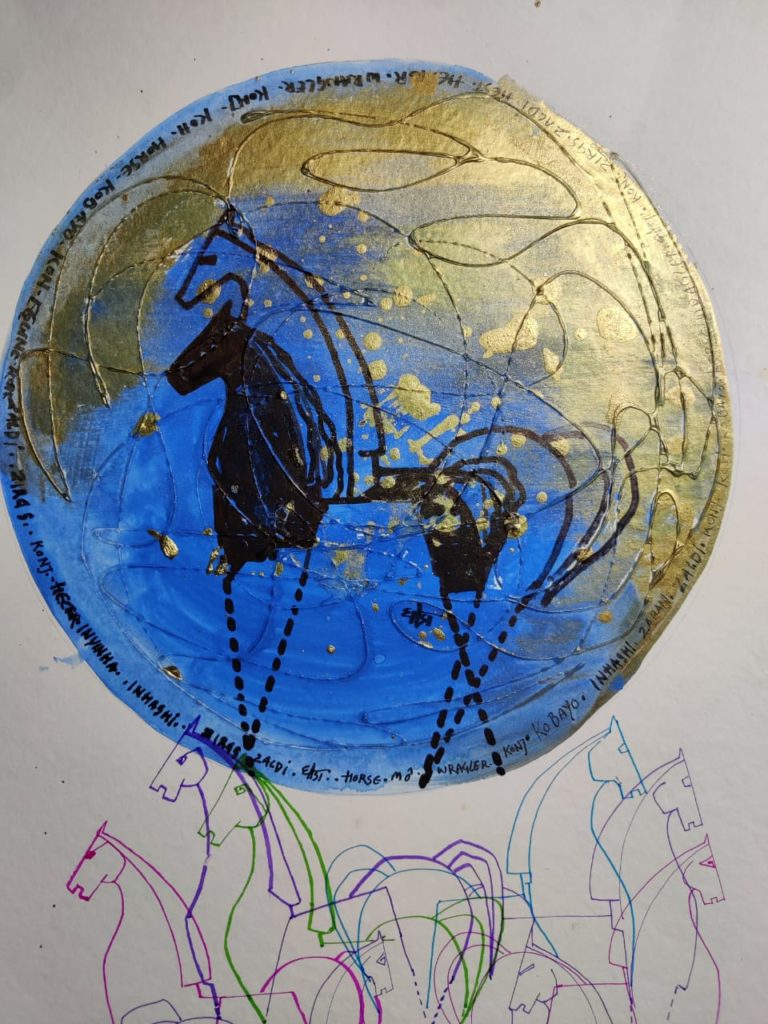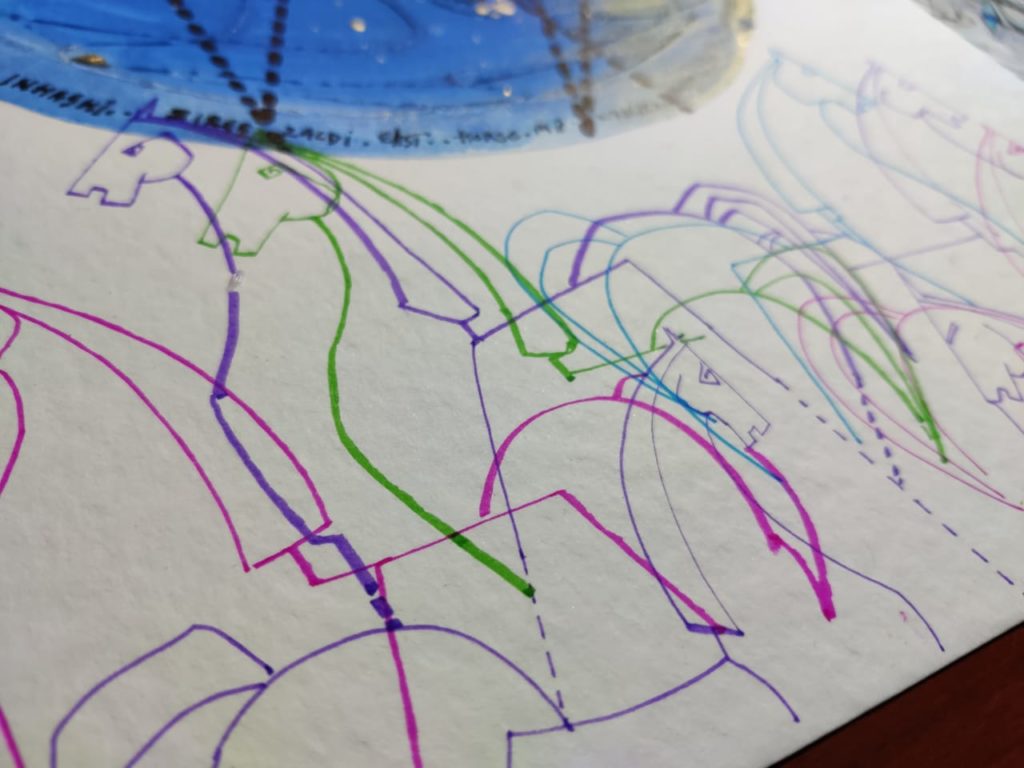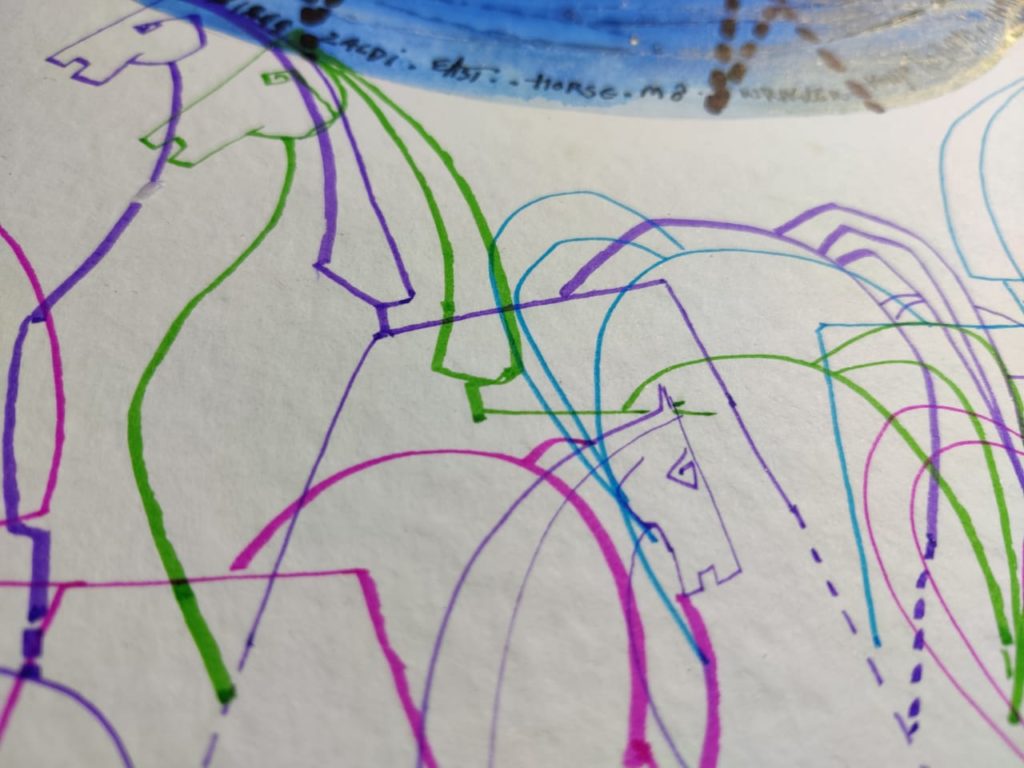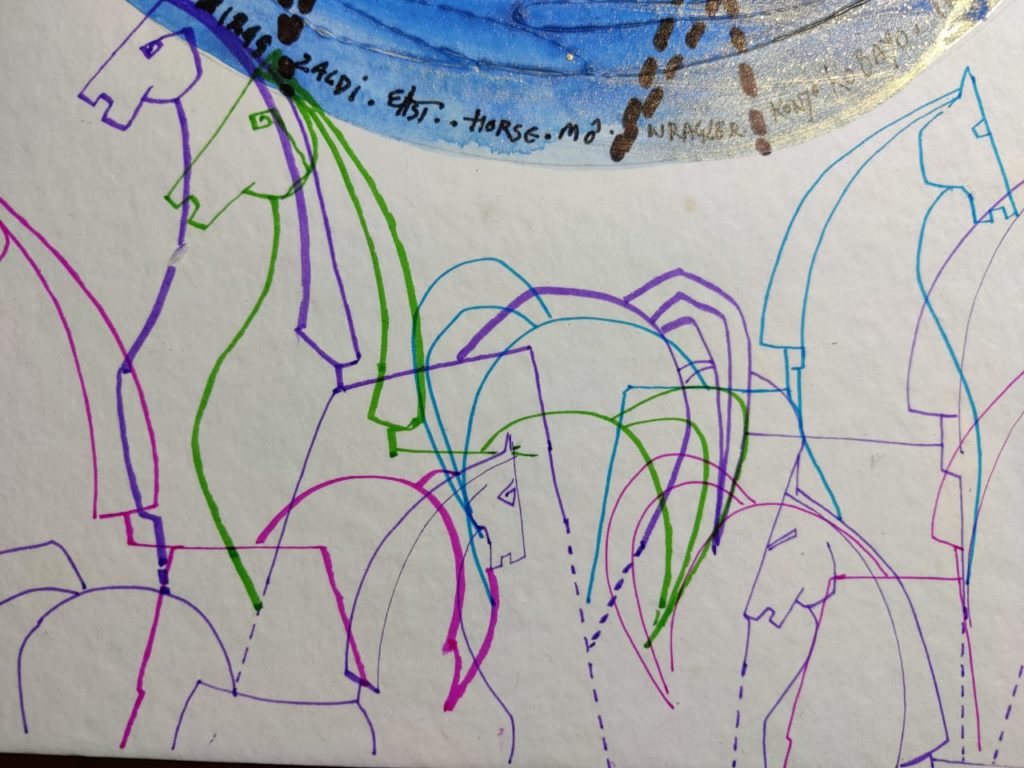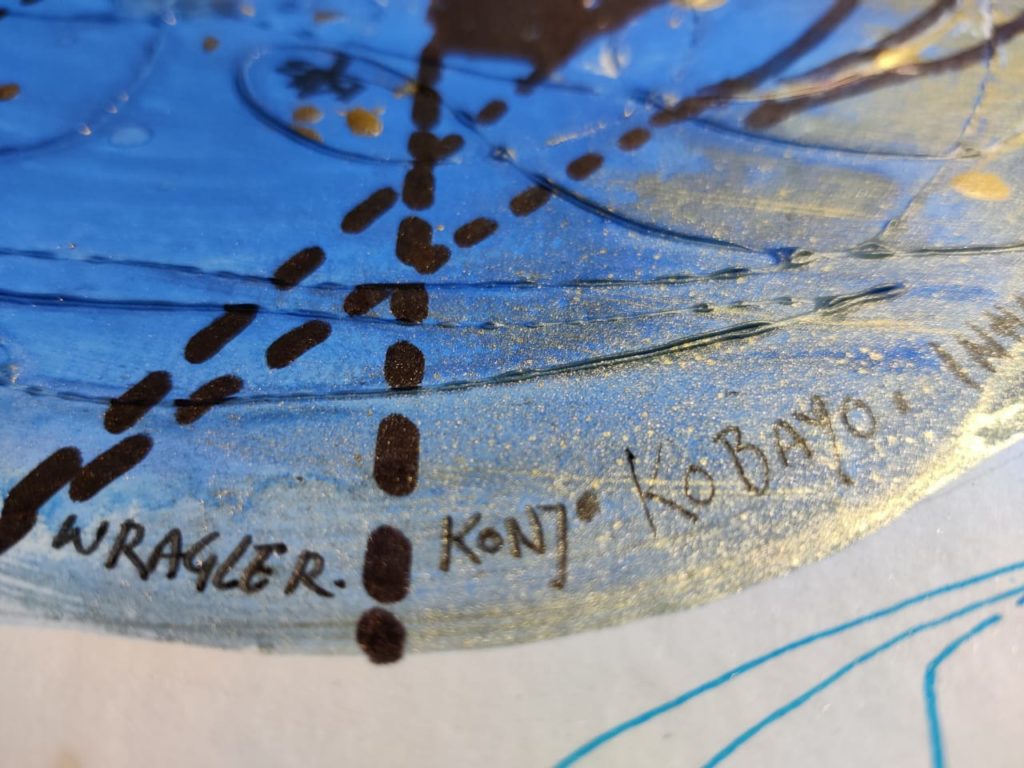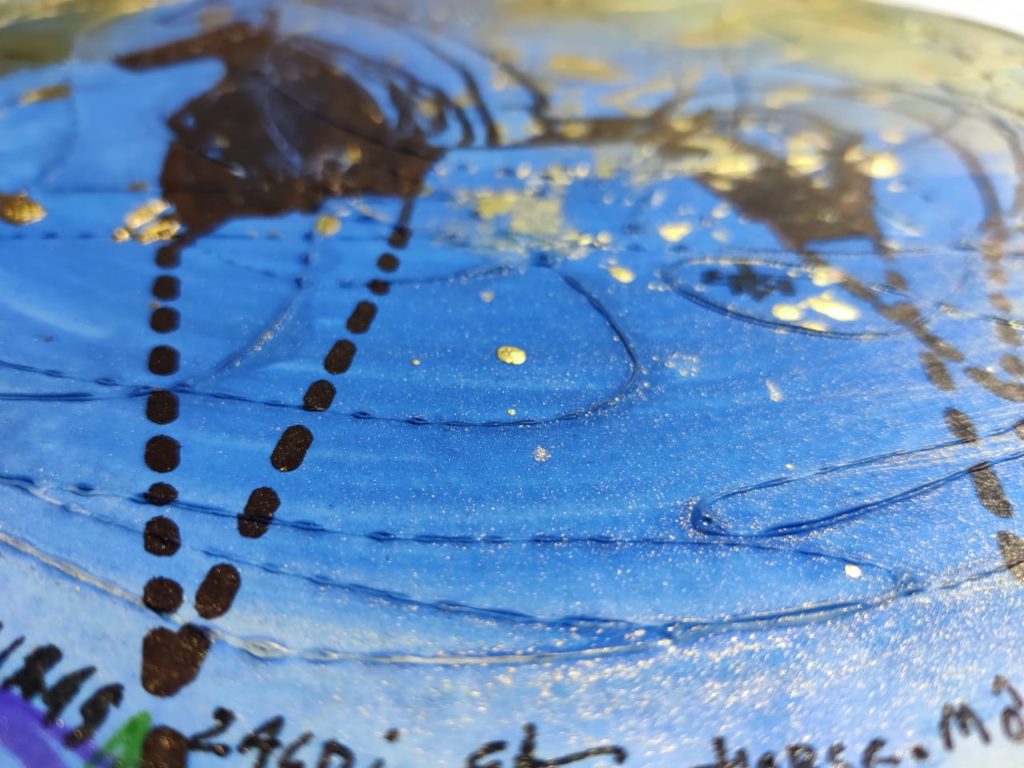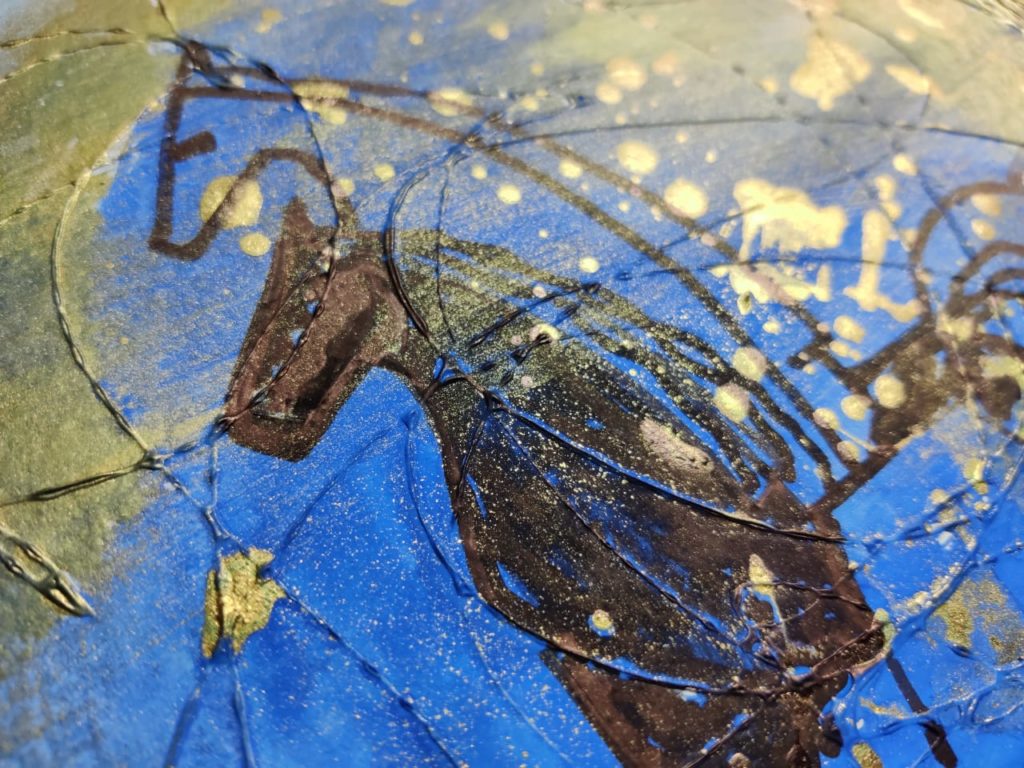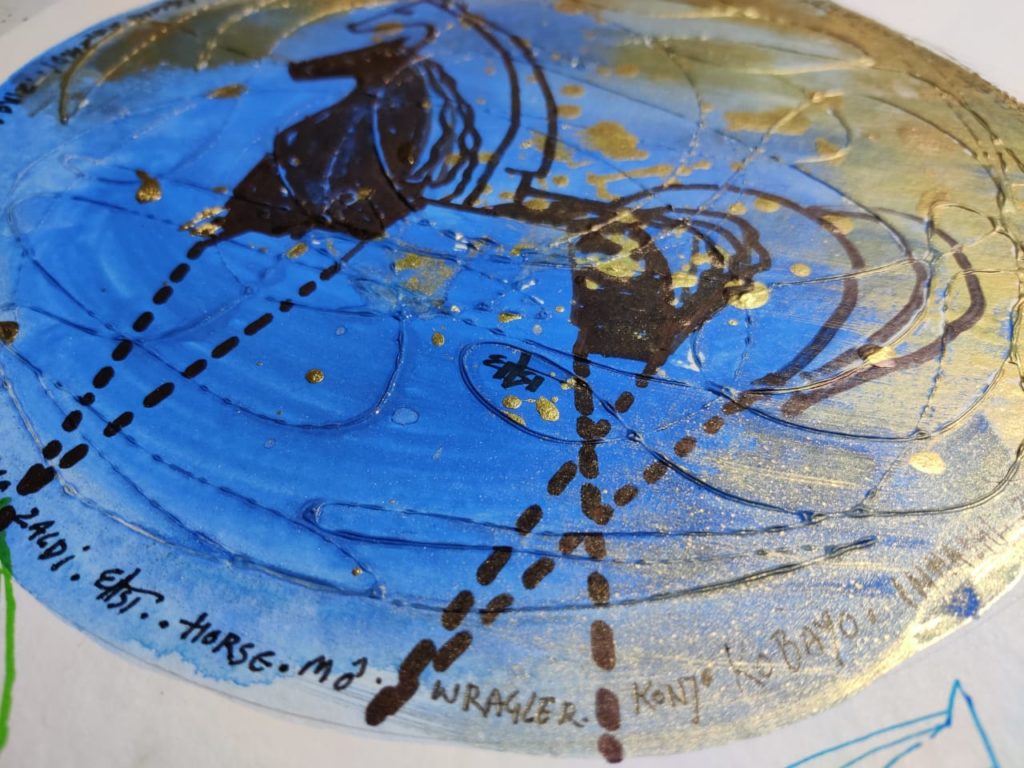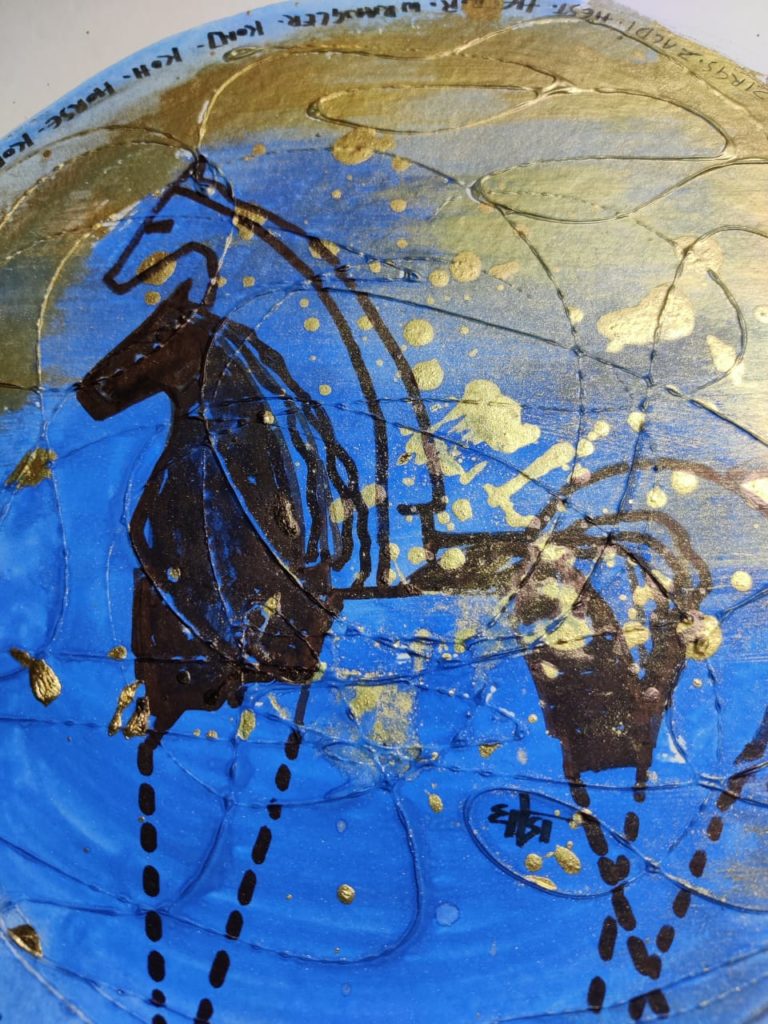 Every child is an artist.  The problem is how to remain ARTIST once you grow up", said the legendary Pablo Picasso.
I am truly blessed that because of my muse by my side since childhood,                                I have been, I am and I remain – AN ARTIST
I remain 
Neerajj Mittra
Visual Artist, Art Curator, Gallerist & Explorer of Life
Website http://www.neerajmittra.com/ 
Instagram https://instagram.com/neerajjmittra?igshid=1t46jds64yep9
Facebook https://www.facebook.com/neerajj.mittra
You Might Also Like:
On Space and Fogginess, Lack of Language and Painting. M. Jacinta Silva Armstrong, London.
Flowing Equines: Fiery Passions Alluring Dreams by Neerajj Mittra, New Delhi, India
Flowing Equines: Merry ARTY & HEARTY Christmas, Neerajj Mittra, New Delhi, India
Find the resident or publication