Categories
Flowing Equines – Lord Hayagriva Neerajj Mittra, New Delhi, India
ज्ञानानन्द मयं देवं निर्मल स्फटिकाकृतिं
आधारं सर्वविद्यानं हयग्रीवं उपास्महे
Jnananandamayam devam nirmala sphatikakrutim,
aadharam sarvavidyaanaam Hayagreevamupasmahe.
I worship Lord Hayagriva, the God who is the personification of knowledge (Jnana) and Happiness (Ananda), who is very pure as a crystal, and who is the basis of all learning. 
(Originally from the Pañcarātra Agamas but is now popularly prefixed to the Hayagriva Stotram of the 13th-century poet-philosopher Vedanta Desika)
Ah what a MARVELOUS journey it has been with MY MUSE, MY MATERIALS, MY ART & ME.
Powered by the HORSEPOWER from my MY MUSE, ME & My MATERIALS galloped round the globe exploring the WINGED FOOTPRINTS of MY MUSE IN THE WORLD.
Bonded with a deep, timeless BOND of LOVE & CARE, MY MUSE showed me myriad colours of what HORSES mean to HISTORY, HUMANITY, HERITAGE & DIVINITY. My muse allowed me to peep into its soul with stencils and script the timeless tales of power & spirituality with my pen, brushes and colours.
MAGICAL, MYTHICAL, MYSTIC 
My heart filled with joy, my soul overwhelmed as, my MUSE handed me my FELT PEN, BRUSHES, COLOURS & PAPER again, for there is still MORE THAT REMAINS.
WOW! said me, and saddled on my MUSE and once again we flew without wings across the seven seas where I saw that,  
IN THE DIVINE LAND OF INDIA MY MUSE IS DIVINITY ITSELF!
LORD HAYAGRIVA – The horse-headed avatar of the Lord Vishnu in Hinduism, he has the head of a HORSE & body of a HUMAN. 
LORD HAYAGRIVA is worshipped as the GOD OF KNOWLEDGE & WISDOM.
LORD HAYAGRIVA  is the one who bestowed the knowledge & wisdom to GODDESS SARASWATI.
In PURANAS it is said, that LORD HAYAGRIVA rescued the Vedas from the demons Madhu and Kaitabha and taught them again to LORD BRAHMA.
In Indian temples he is shown as wearing pristine WHITE clothes seated on a pristine WHITE LOTUS.
All that's what  MY MUSE is: 
KNOWLEDGE, WISDOM, POWER & PRAGMATISM
(In Sanskrit, Hayagrīva means Haya=Horse, grīva=Neck.)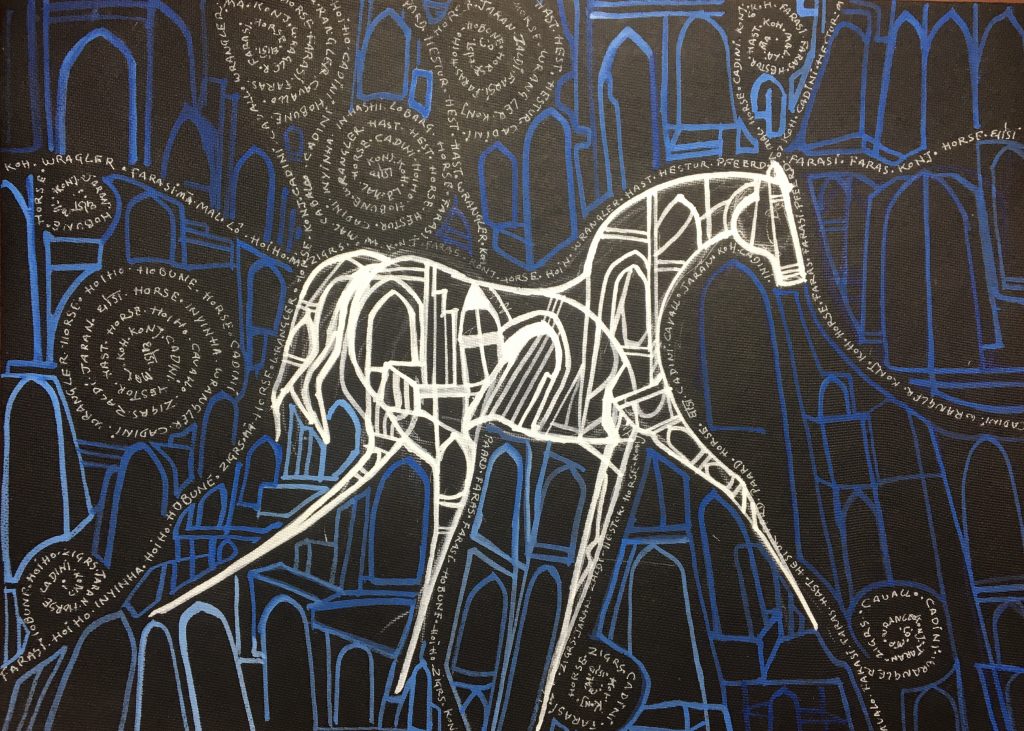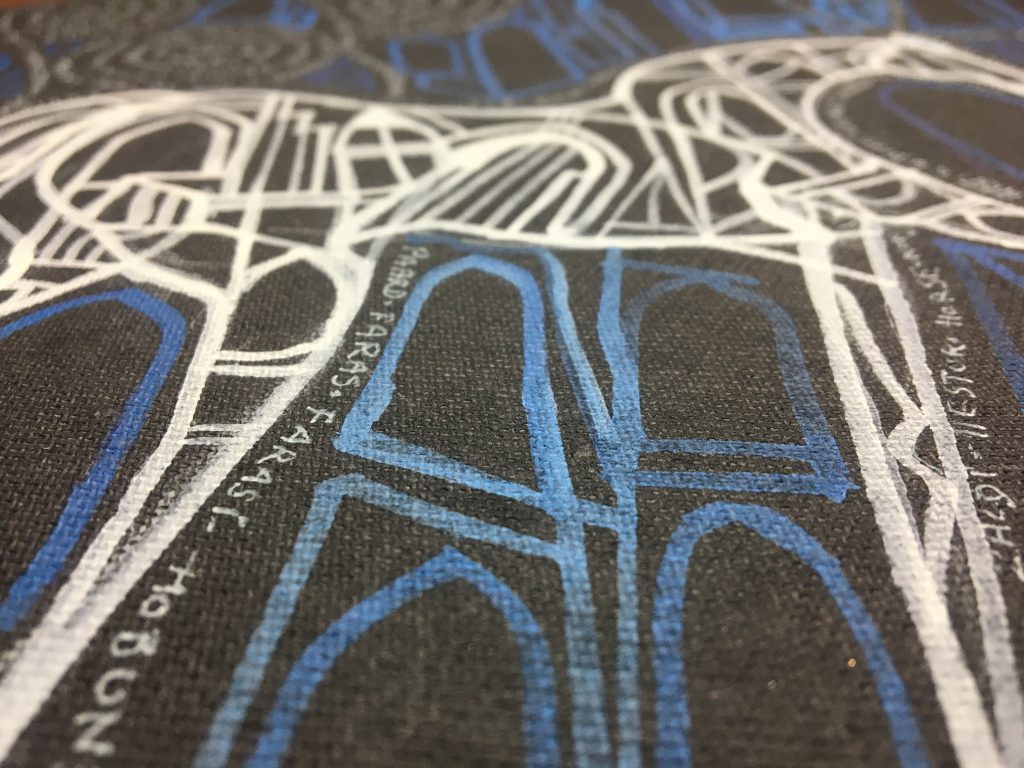 LORD HAYAGRIVA represents the four vedas viz.
RIG VEDA, YAJUR VEDA, SAMA VEDA and ATHARVA VEDA. 
He protects all the creatures & blesses them with KNOWLEDGE & WISDOM. 
In India, LORD HAYAGRIVA is specially worshipped on the full moon day in August (Śravaṇa-Paurṇamī) and on Mahanavami, the ninth day of the Navaratri festival.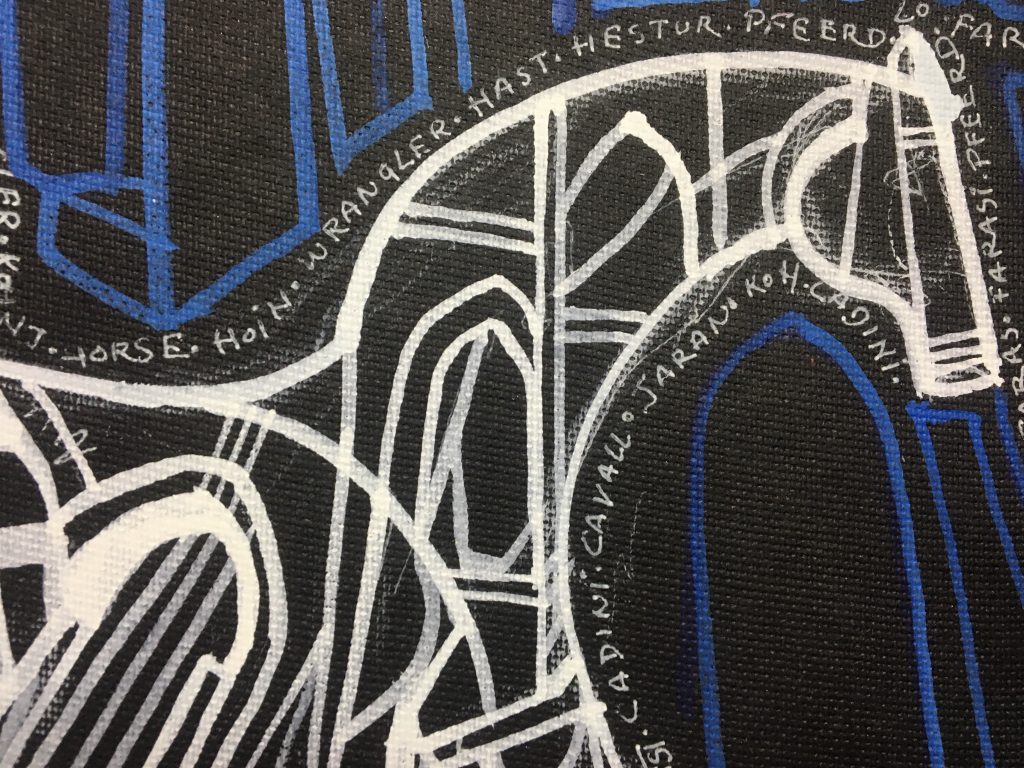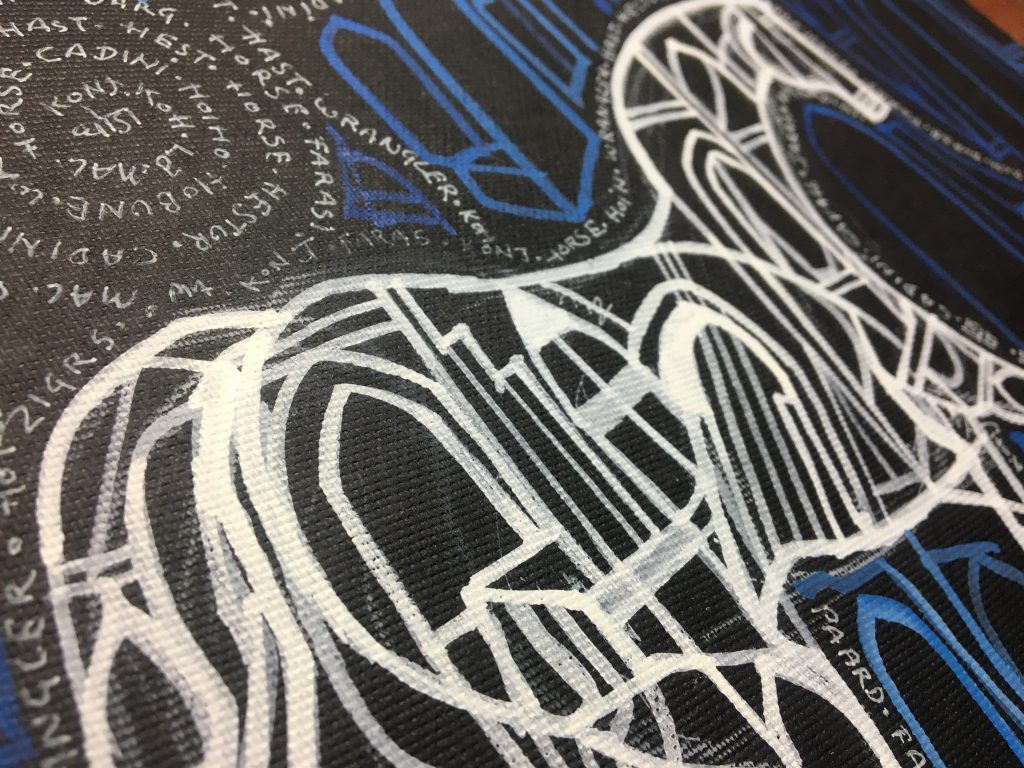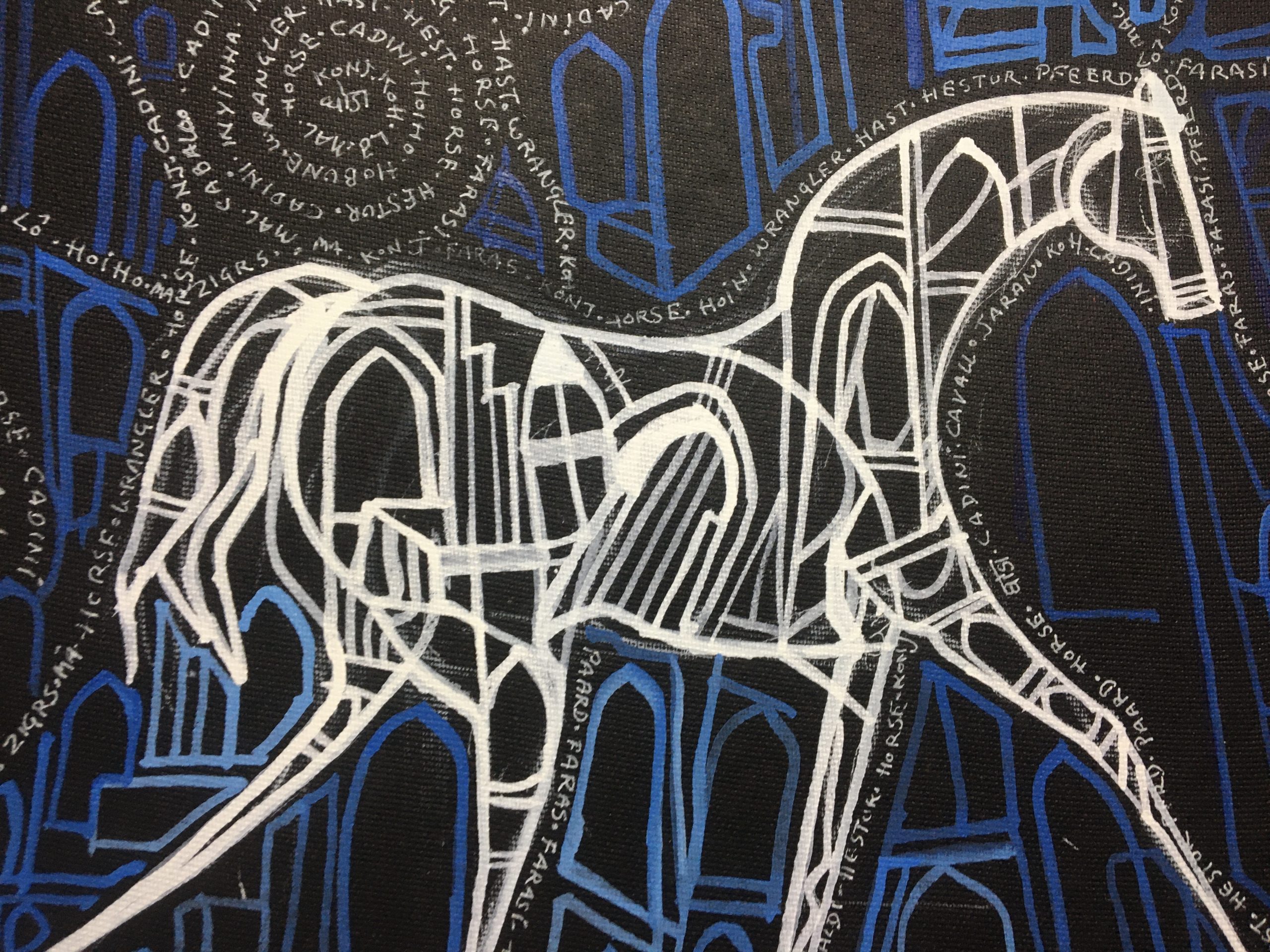 The Gnanananda mayam devam shloka written in the beginning of this post,  is dedicated to LORD HAYAGRIVA.
One who chants this shloka attains true knowledge, good concentration, fluency in speech, develops good vocabulary and develops excellent memory power. 
And the world knows that MY MUSE has,
KNOWLEDGE, WISDOM, MEMORY & POWER
May the glorious Lord Hayagriva , the embodiment of Sri Maha Vishnu.
May that great Vagishwara, the Lord of Speech, inspire and illluminate our mind and understanding.
Every child is an artist.  The problem is how to remain ARTIST once you grow up", said the legendary Pablo Picasso.
I am truly blessed that because of my muse by my side since childhood,                                I have been, I am and I remain – AN ARTIST
I remain 
Neerajj Mittra
Visual Artist, Art Curator, Gallerist & Explorer of Life
Website http://www.neerajmittra.com/ 
Instagram https://instagram.com/neerajjmittra?igshid=1t46jds64yep9
Facebook https://www.facebook.com/neerajj.mittra
You Might Also Like:
On Space and Fogginess, Lack of Language and Painting. M. Jacinta Silva Armstrong, London.
Flowing Equines : Happy New Year 2121 Neerajj Mittra & His Muse, New Delhi, India
Flowing Equines: Fiery Passions Alluring Dreams by Neerajj Mittra, New Delhi, India
Find the resident or publication