Categories
Flowing Equines: Eternal Wisdom, Neerajj Mittra, New Delhi, India
Vakratunda Mahakaya Surya Koti Samaprabha |
Nirvighnam Kuru Me Deva Sarva-Kaaryeshu Sarvadaa ||
Our Mind Should Be Like a Fine, Well Trained Horse, That Is Powerful But Easy To Control & Direct. Geshe Kelsang Gyatso
वक्रतुण्ड महाकाय सूर्यकोटि समप्रभ ।निर्विघ्नं कुरु मे देव सर्वकार्येषु सर्वदा ॥
Today my nation India celebrates the holy festival of Ganesha Chaturathi, during which we welcome Lord Ganesha, the God of wisdom & intellect, who destroys every obstacles, in our homes, hearts and lives.
Lord Ganesha signifies wisdom and intellect, and teaches us to love and respect our parents, and imbibe following virtues in life:
Focused Vision, Patient Listening, Carefulness, Alertness, Absorb everything, Adjust and Sacrifice.
As I welcome Ganesha in my heart, I found that My MUSE has instilled and keeps instilling all these virtues in me daily since childhood.
Jubilant, I splash on canvas the colours of :
MY MUSE the horse who is my ETERNAL GANESHA
WISE, INTELLIGENT, POWERFUL, PATIENT, FOCUSES, CAREFUL, ALERT, ABSORBS MY LOVE & AGONY, ADJUSTING & SACRIFICING
Like Ganesha My MUSE removes all the obstacles of my heart, mind and soul.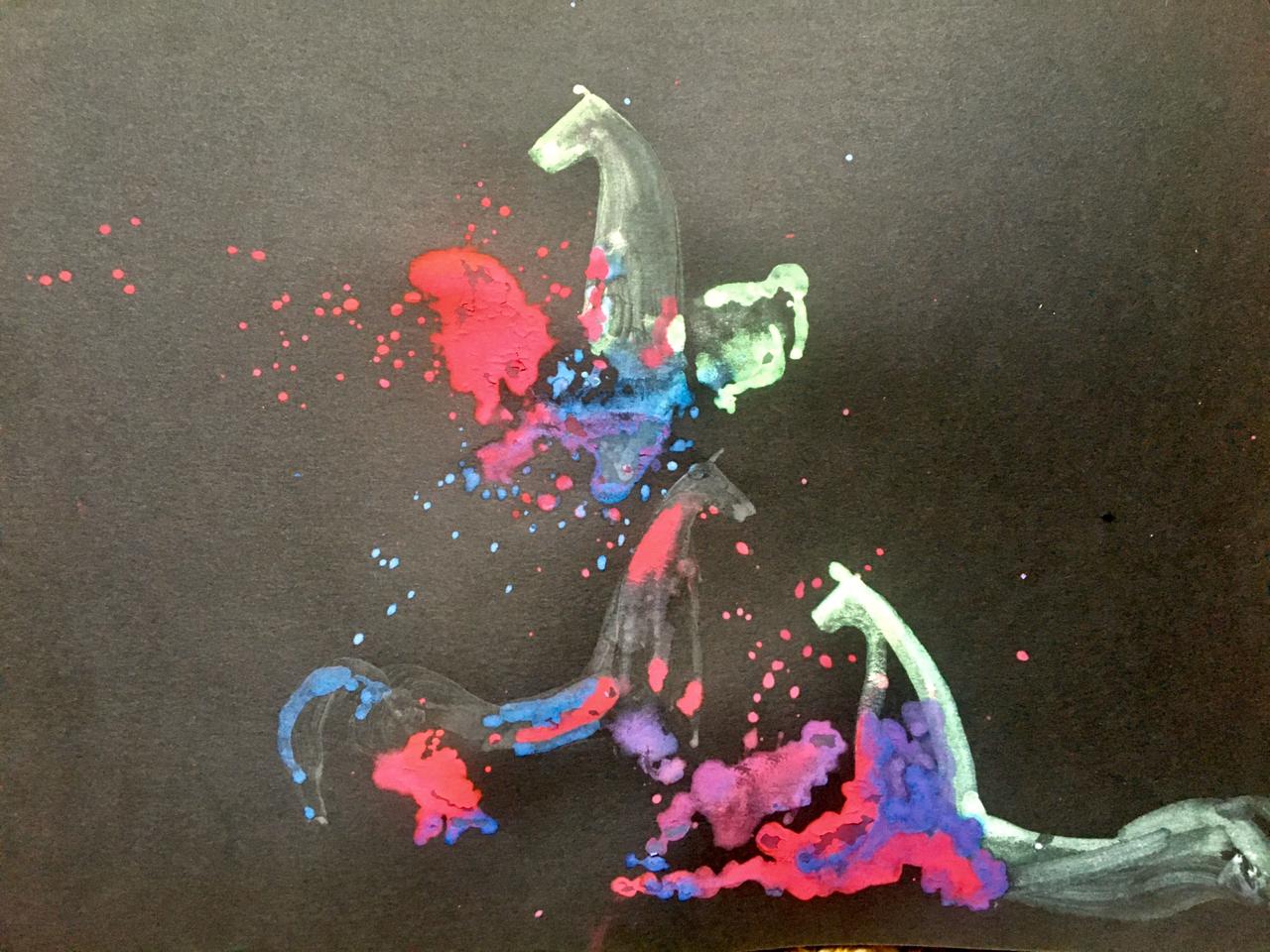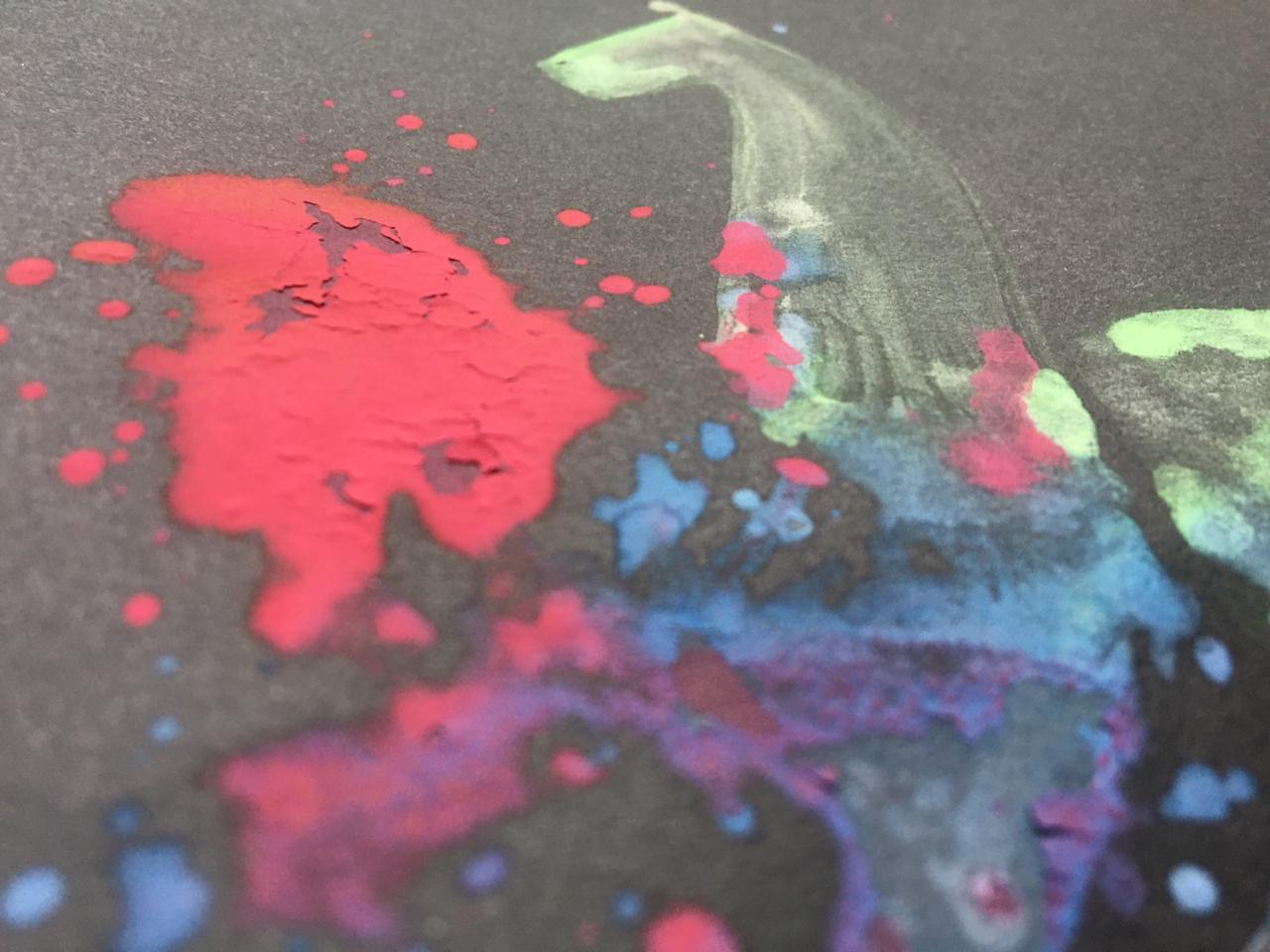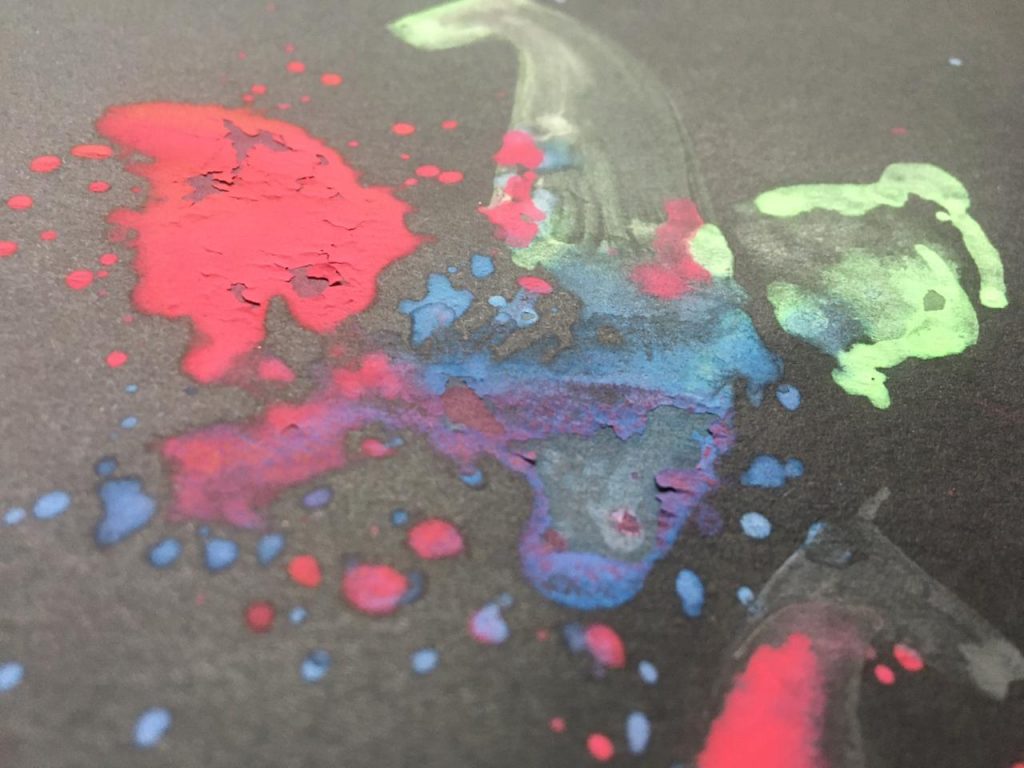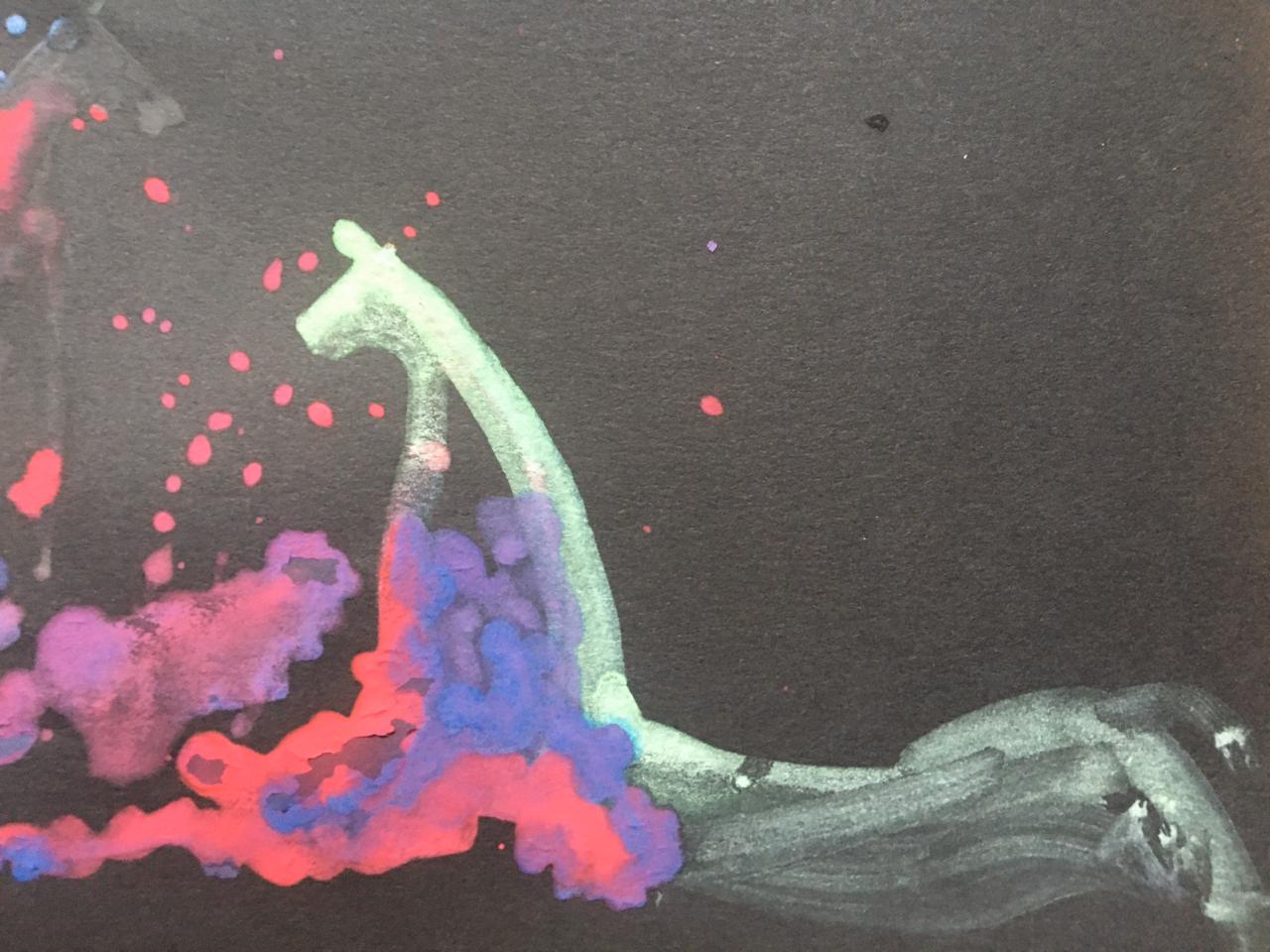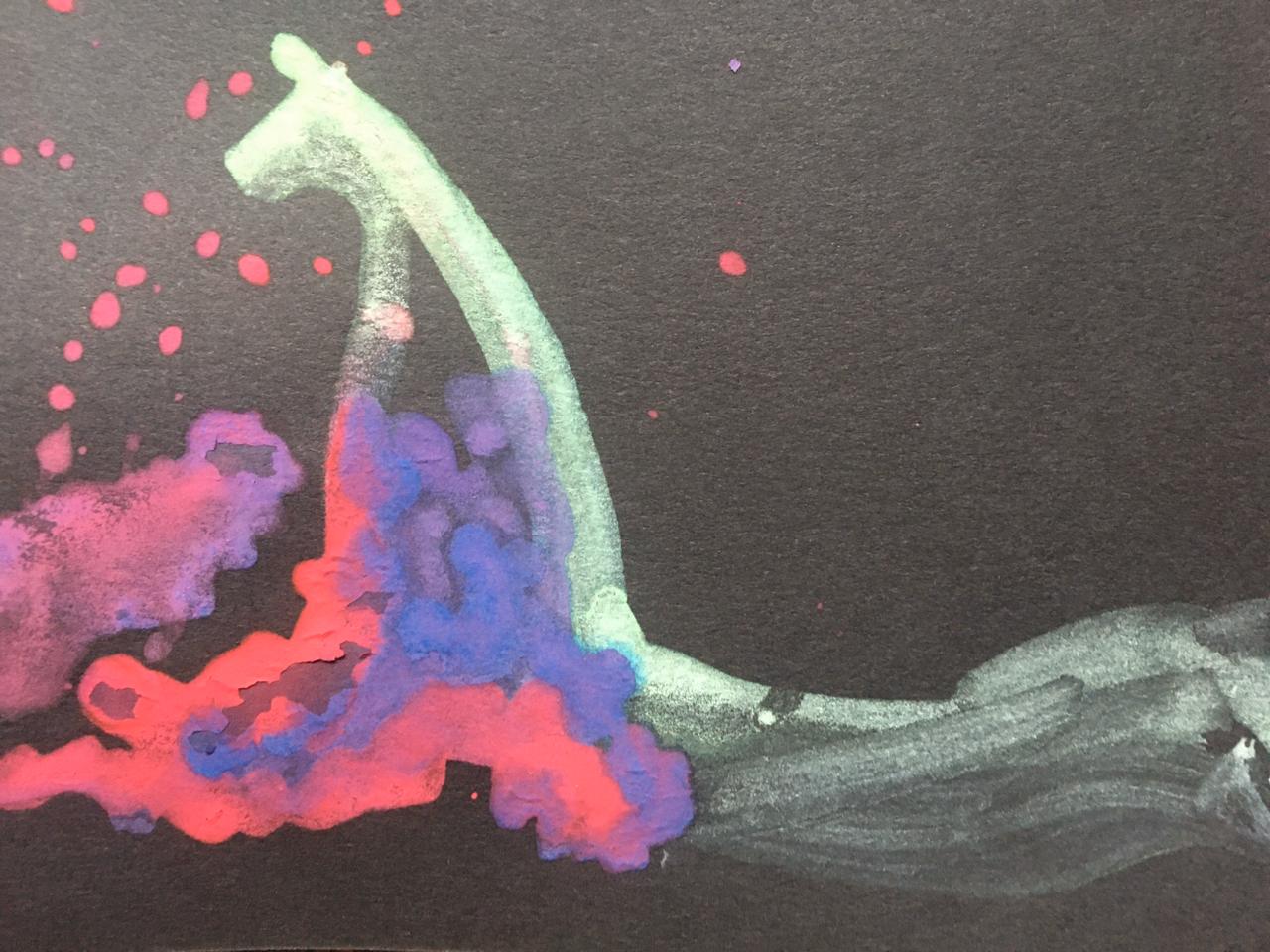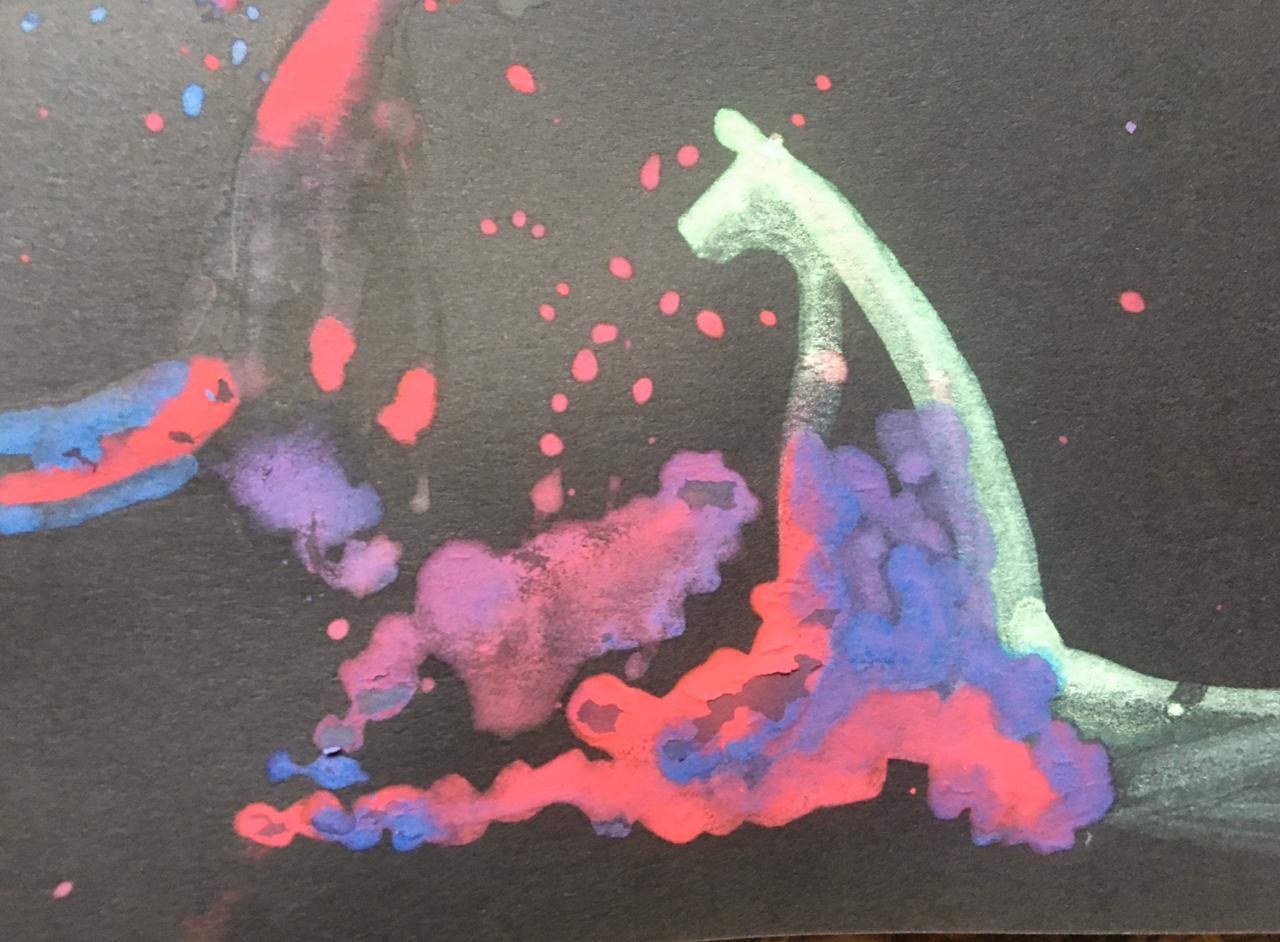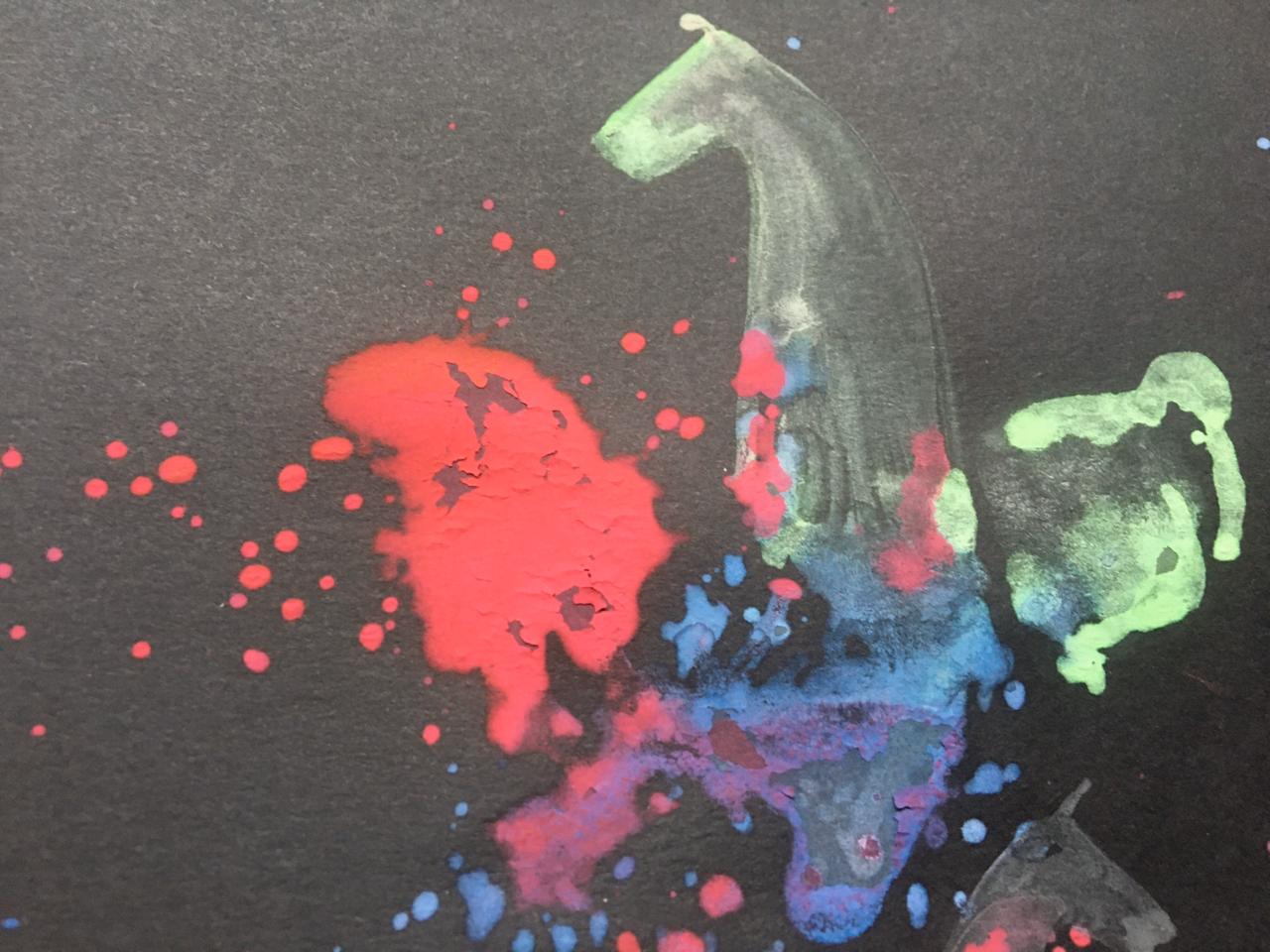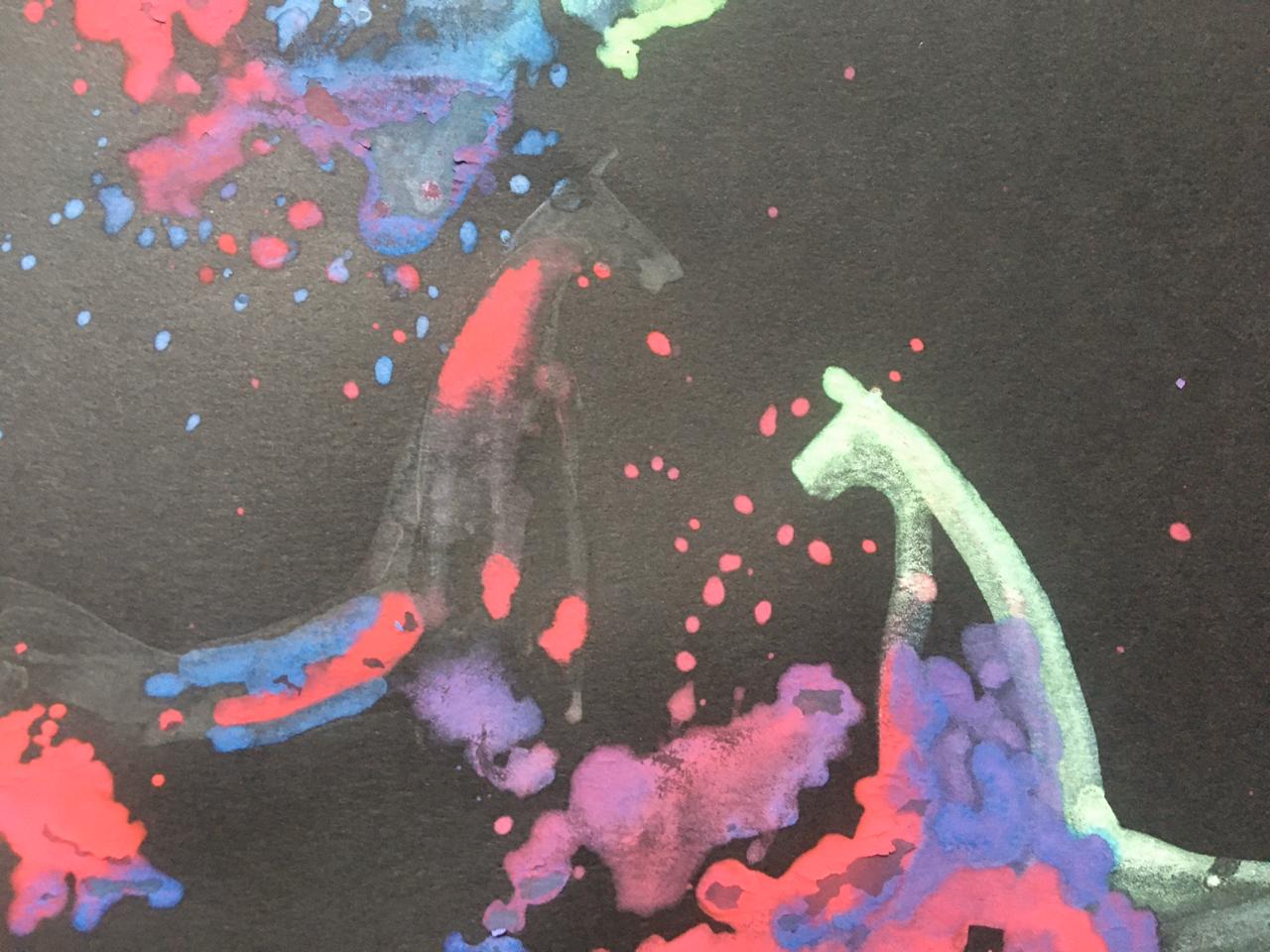 Every child is an artist. The problem is how to remain ARTIST once you grow up", said the legendary Pablo Picasso.
I am truly blessed that because of my muse by my side since childhood, I have been, I am and I remain – AN ARTIST
I remain
Neerajj Mittra
Visual Artist, Art Curator, Gallerist & Explorer of Life
Website http://www.neerajmittra.com/
Instagram https://instagram.com/neerajjmittra?igshid=1t46jds64yep9
Facebook https://www.facebook.com/neerajj.mittra
You Might Also Like:
On Space and Fogginess, Lack of Language and Painting. M. Jacinta Silva Armstrong, London.
Flowing Equines : Happy New Year 2121 Neerajj Mittra & His Muse, New Delhi, India
Flowing Equines: Fiery Passions Alluring Dreams by Neerajj Mittra, New Delhi, India
Find the resident or publication