Categories
Flowing Equines: Tree of Life by Neerajj Mittra, New Delhi, India
Inspired by the KANTHA EMBROIDERY of Eastern Indian Subcontinent and the miniature artworks of India, sketched with pen on paper, TREE of LIFE is an insignia of the wealth of relationships augmented stroke by stroke with unconditional love, happiness and care.
'Tree of Life' is the emblem of the evolution of an artist and his muse bonded perpetually by the virtues of all that is human and all that is THE HORSE.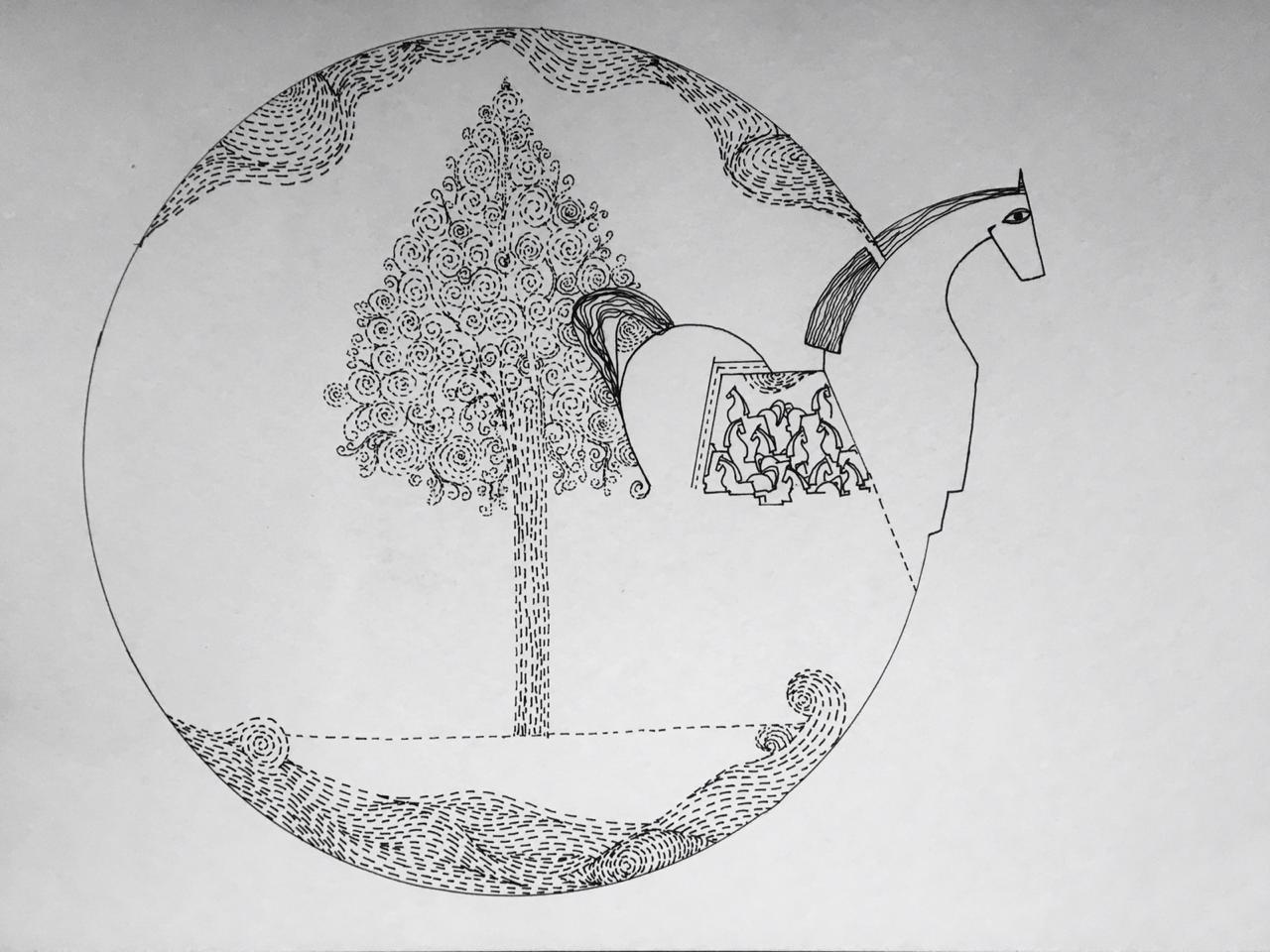 Adorned with multitude emotions of childhood innocence, spirited youth and sprinting dreams the 'Tree of Life' :
Is a tribute to a doting artist father who bequeathed on his son the legacy of ART, humility, sincerity and hard work.
Is a gratitude to the friends who buttressed their buddy with incessant hopes of victories amidst challenge.
Is an ode to the ETERNAL LOVE of an endearing wife and a charming son who have gifted the drift of freedom and care to the wings of dreams.
Is a eulogy to the empyrean love of a mother who nurtured creativity into randomness and embodied to BE THE BEST OF WHO YOU ARE !
Every child is an artist. The problem is how to remain ARTIST once you grow up", said the legendary Pablo Picasso.
I am truly blessed that because of my muse by my side since childhood, I have been, I am and I remain – AN ARTIST
I remain
Neerajj Mittra
Visual Artist, Art Curator, Gallerist & Explorer of Life
Website http://www.neerajmittra.com/
Instagram https://instagram.com/neerajjmittra?igshid=1t46jds64yep9
Facebook https://www.facebook.com/neerajj.mittra
You Might Also Like:
On Space and Fogginess, Lack of Language and Painting. M. Jacinta Silva Armstrong, London.
Flowing Equines : Happy New Year 2121 Neerajj Mittra & His Muse, New Delhi, India
Flowing Equines: Fiery Passions Alluring Dreams by Neerajj Mittra, New Delhi, India
Find the resident or publication