Categories
Flowing Equines – Reflections Neerajj Mittra, New Delhi, India
A horse is the projection of peoples' dreams about themselves – strong, powerful, beautiful – and it has the capability of giving us escape from our mundane existence. ~Pam Brown
ME IS THE REFLECTION OF WE : MY MUSE & ME
Life is but a COLLAGE of DREAMS
DREAMS are but the reflections of my whole
WHOLE is but the reflection of my Soul
SOUL is but the reflection of MY MUSE IN ME
This gallop into the COLLAGE of dreams made me explore my artworks more as the reflections of my SOUL and SELF. And I discovered, that 'Horses' and 'Humans' have more than just H in common. They are the REFLECTIONS of each other. I discovered that my whole self, my whole being is all that is FLOWING EQUINE.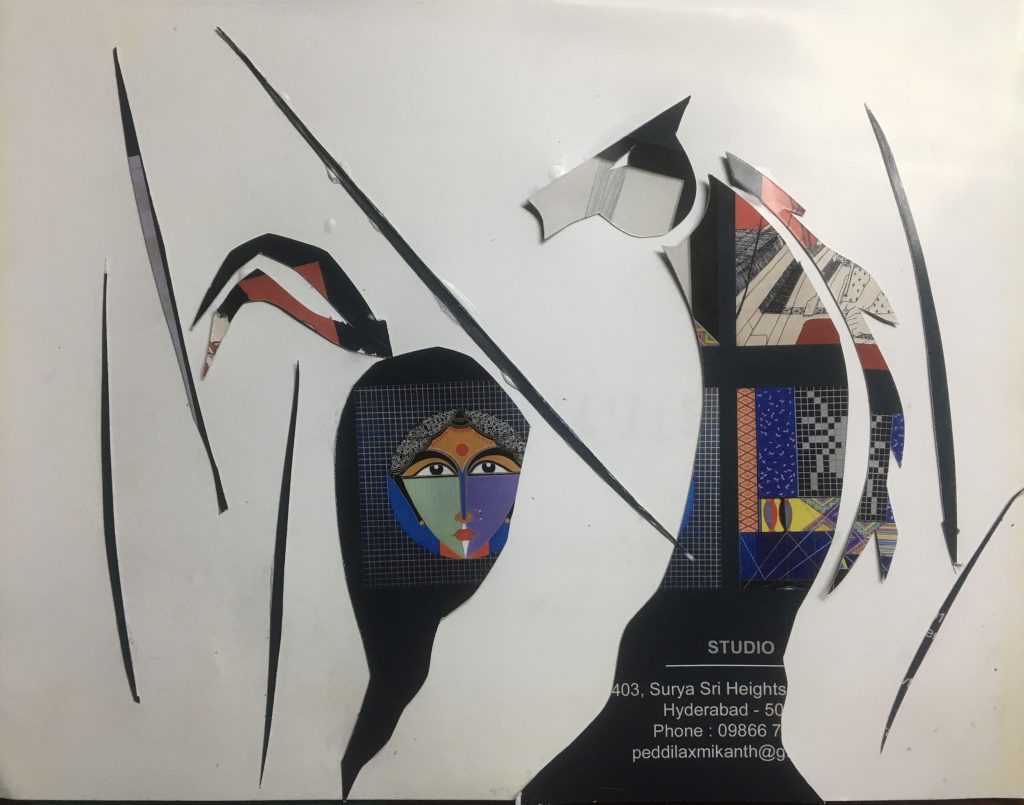 Dare I may say that in this world, the assortment of emotions, the COLLAGE of experiences, HUMAN PROPOSES HORSE DISPOSES.
Trotting the ridges of paper my MUSE and ME sprinted into a new sky. The Sky full of myriad hues of life. The sky splashed with millions of RAINBOWS of sentiments.
Every RAINBOW a REFLECTION of my soul. Every REFLECTION a RAINBOW of my whole.
My whole a COLLAGE of H – Horses, Humans & Horizons.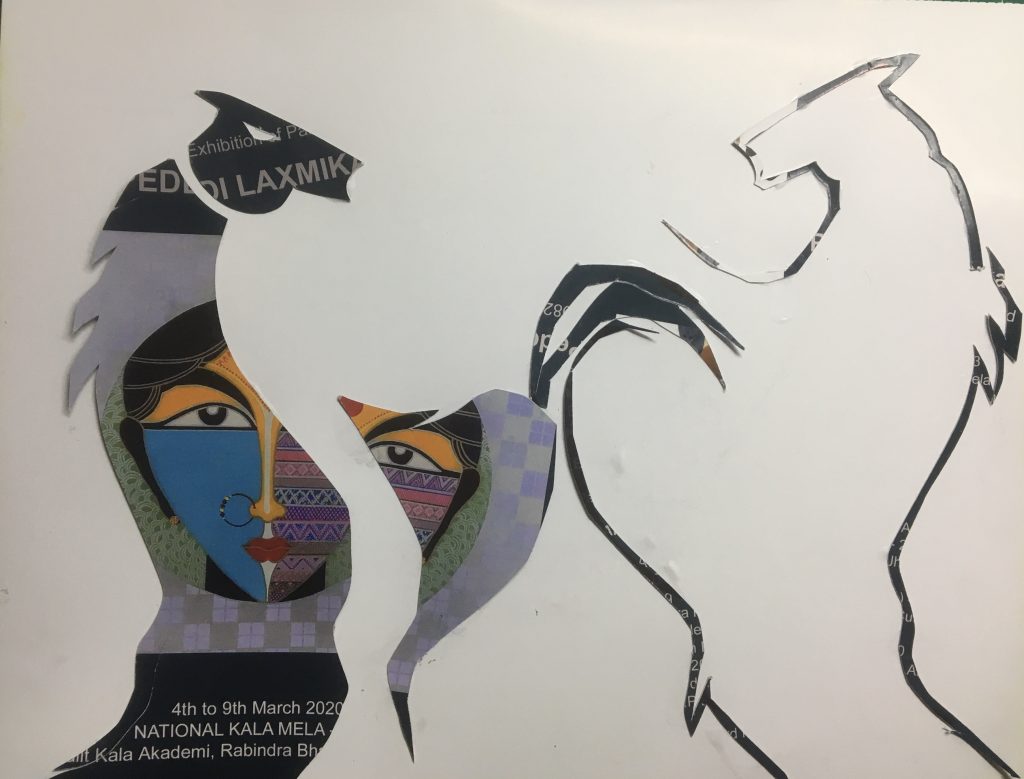 My Muse is the REFLECTION of God and this canter into the world of COLLAGE is my REFLECTION with my MUSE AS MY WHOLE.
My reflection is POWERFUL as my MUSE reflects thy POWER
My reflection is UTOPIAN as my MUSE reflects thy DREAM
My reflection is BEAUTIFUL as my MUSE reflects thy BEAUTY
My reflection is ELEGANT as my MUSE reflects thy ELEGANCE
My reflection is PENSIVE as my MUSE reflects thy THOUGHTS
My reflection is PASSIONATE as my MUSE reflects thy PASSION
My reflection is JUBILANT as my MUSE reflects thy REJOICE
My reflection is SPLENDID as my MUSE reflects thy SPLENDOR
My reflection is VALIANT as my MUSE reflects thy VALOUR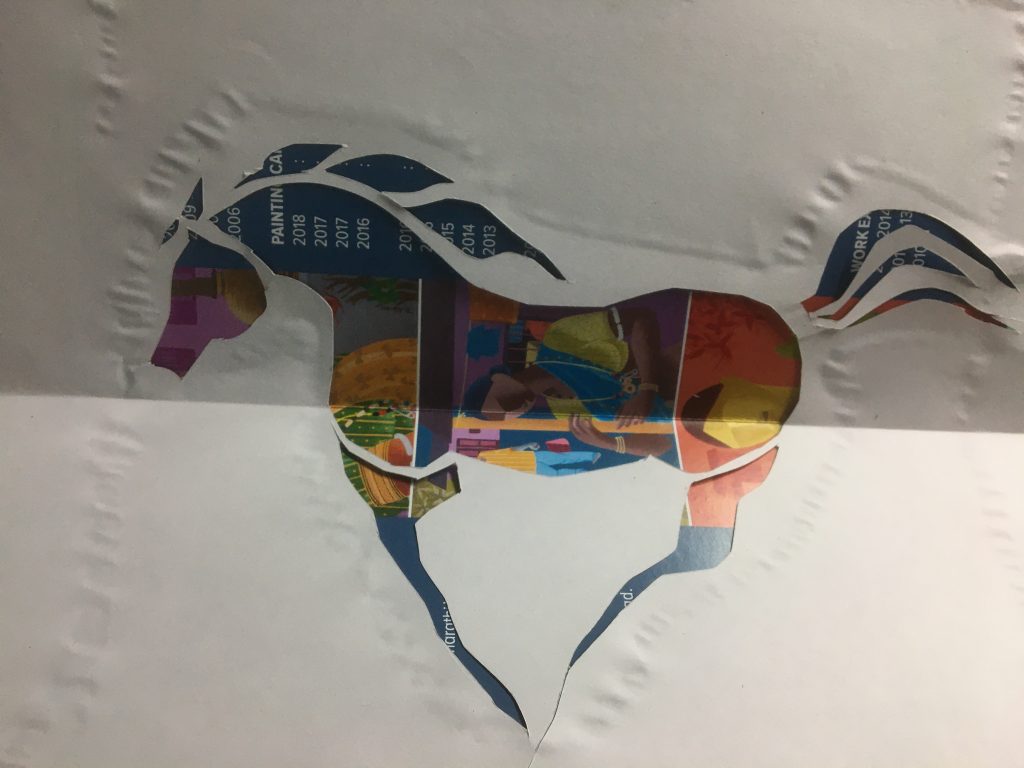 "Every child is an artist. The problem is how to remain ARTIST once you grow up", said the legendary Pablo Picasso.
I am truly blessed that because of my muse by my side since childhood, I have been, I am and I remain – AN ARTIST
I remain
Neerajj Mittra
Visual Artist, Art Curator, Gallerist & Explorer of Life
Website http://www.neerajmittra.com/
Instagram https://instagram.com/neerajjmittra?igshid=1t46jds64yep9
Facebook https://www.facebook.com/neerajj.mittra
You Might Also Like:
On Space and Fogginess, Lack of Language and Painting. M. Jacinta Silva Armstrong, London.
Flowing Equines : Happy New Year 2121 Neerajj Mittra & His Muse, New Delhi, India
Flowing Equines: Fiery Passions Alluring Dreams by Neerajj Mittra, New Delhi, India
Find the resident or publication