Categories
Flowing Equines – Festive Sparkles Neerajj Mittra, New Delhi, India
Eid Mubarak From India
With INFINITE LOVE & BEST WISHES FOR
GALLOPING HAPPINESS & JOYS UNBRIDLED
The opening verses of 100th surat 'Al Adiyat' of the Holy Quran describes horses as running :
"By the racers, panting,
"And the producers of sparks [when] striking
"And the chargers at dawn,
"Stirring up thereby [clouds of] dust,
"Arriving thereby in the centre collectively,
"Indeed mankind, to his Lord, is ungrateful." (Quran 100:1-6)
PS: Al Adiyat refers to horses and also means 'The ­Charging Stallions'.
The holy festival of EID epitomises POWER, PENANCE, PATIENCE and PERSEVERANCE.
All that my MUSE is and all that I always strive to be and wish that the world becomes so that it can be more BEAUTIFUL, HAPPY & JOYOUS.
As the world cradles into the festive spirit of EID, my MUSE and ME saddle up and gallop around this time with a PAPER CUTTER as my power.
My muse smiles and happily allows me to CARVE on the PAPER,
A STALLION STENCIL – THE SHOWCASE OF THE WORLD WHOLE THROUGH MY MUSE'S SOUL.
MAY YOUR LIFE A BEAUTIFUL BLESSING OF THE MAJESTIC SUPREME,
BE A MONUMENTAL TREASURE OF PASSION, WISDOM & DREAMS.
MAY THE MAJESTIC SUPREME BESTOW ON YOU,
MILLIONS OF MOMENTOUS MOMENTS OF GALLOPING JUBILATION
TRILLIONS OF MARVELOUS MIRACLES TO FLY BEYOND HORIZONS!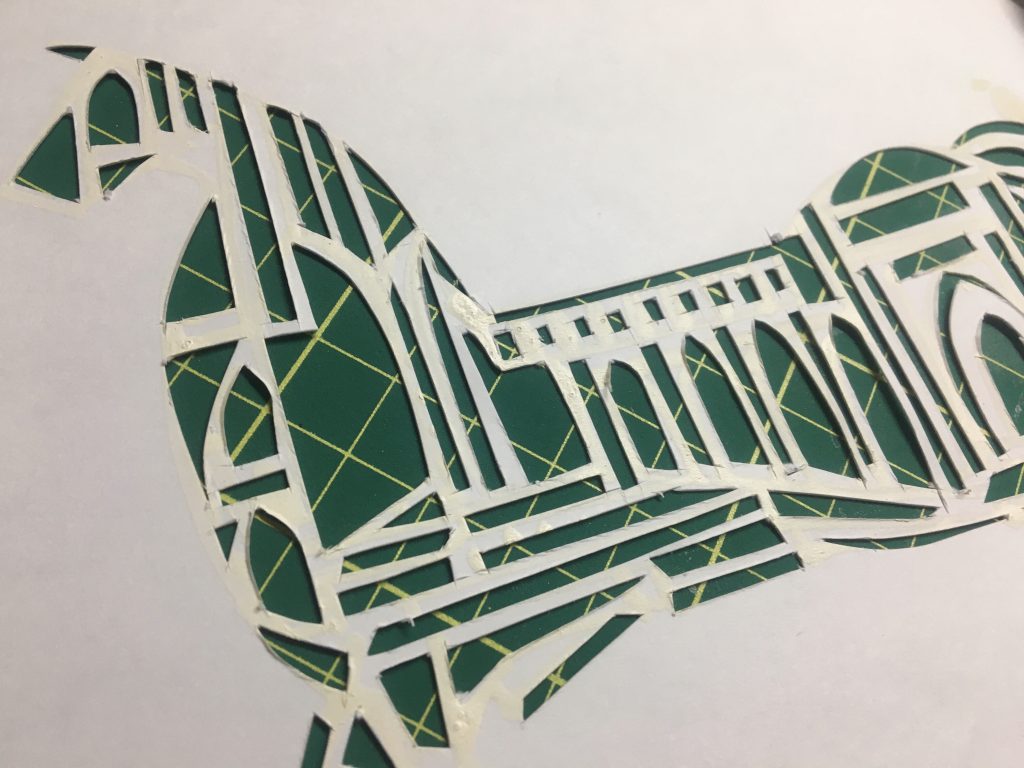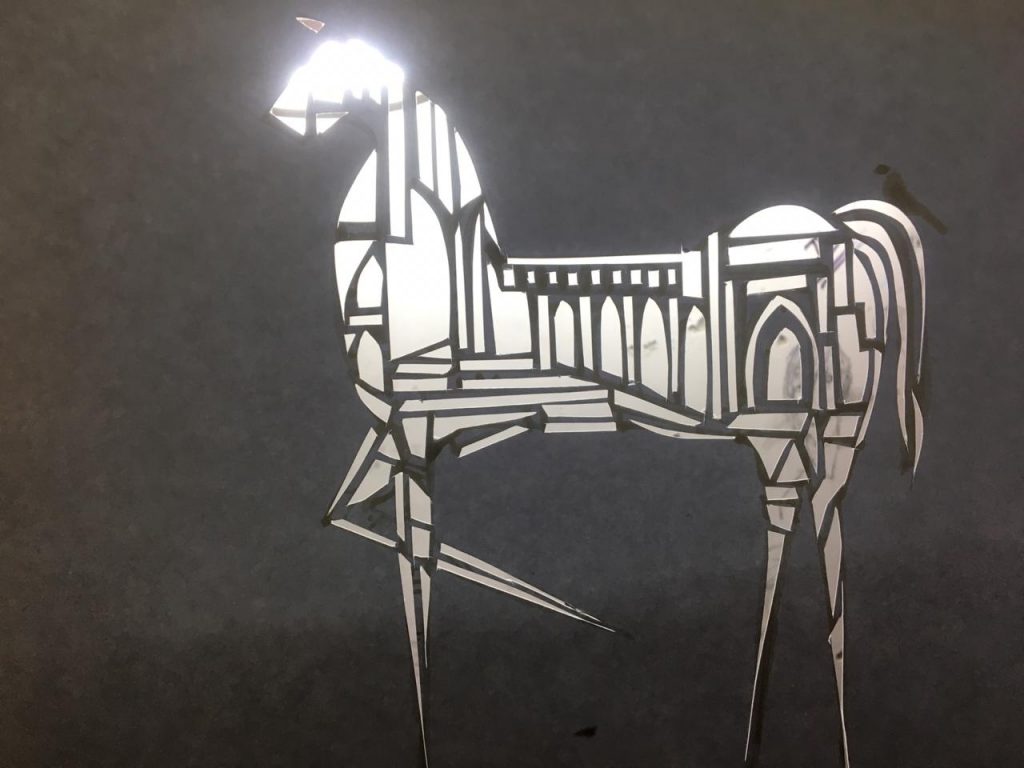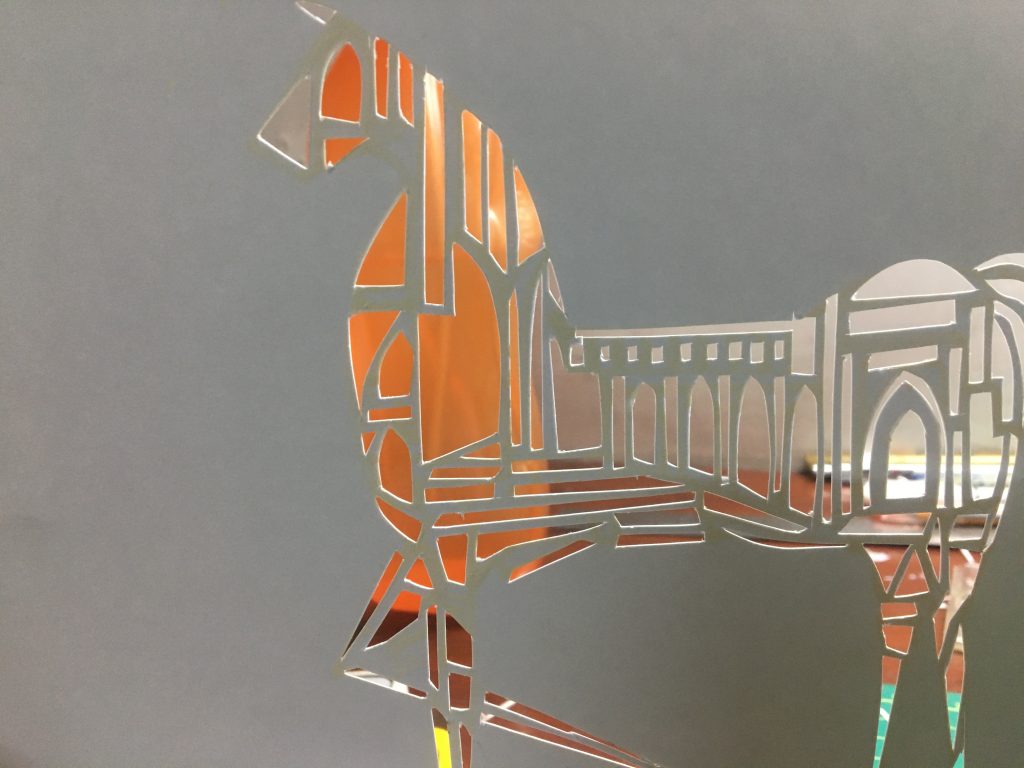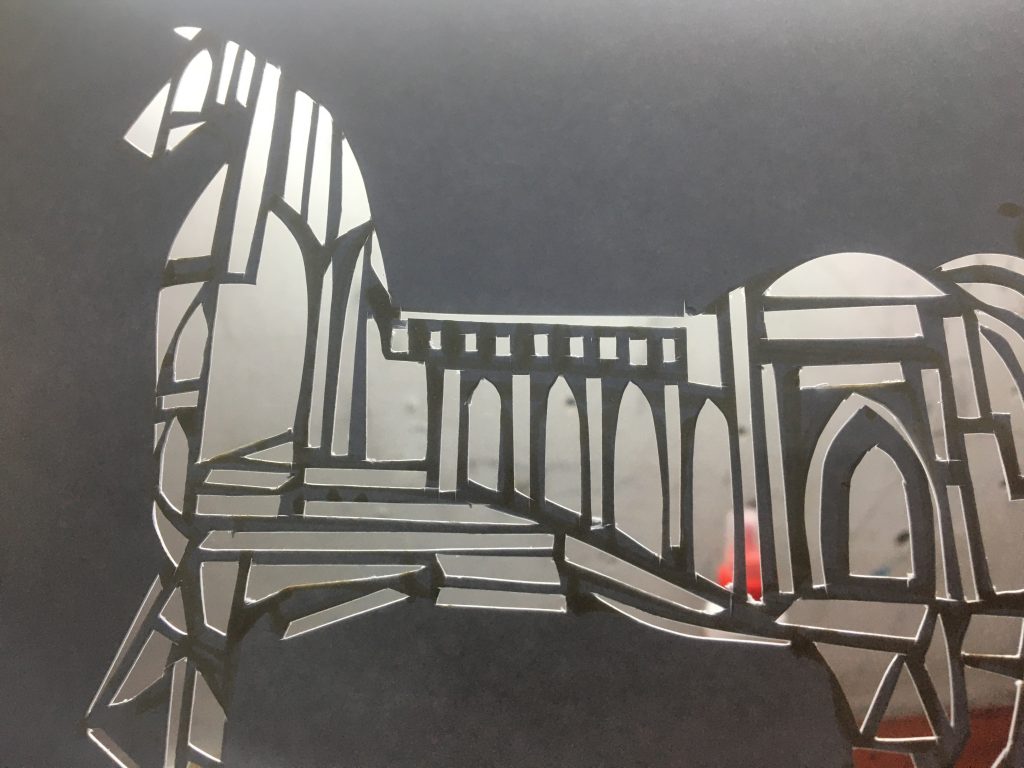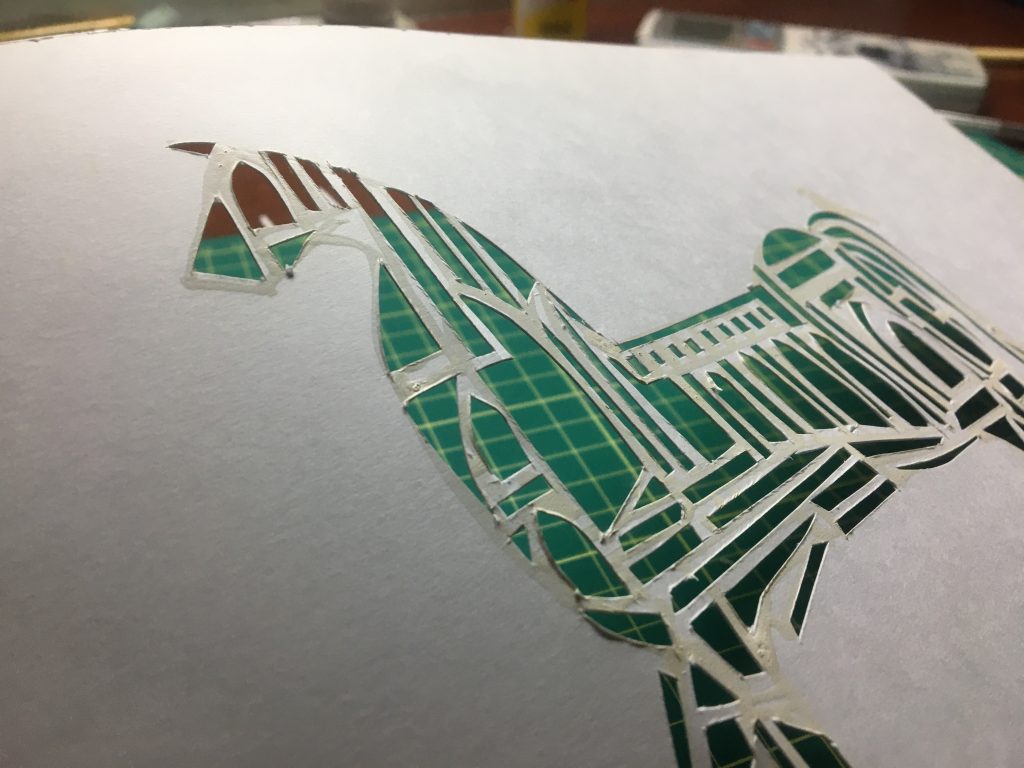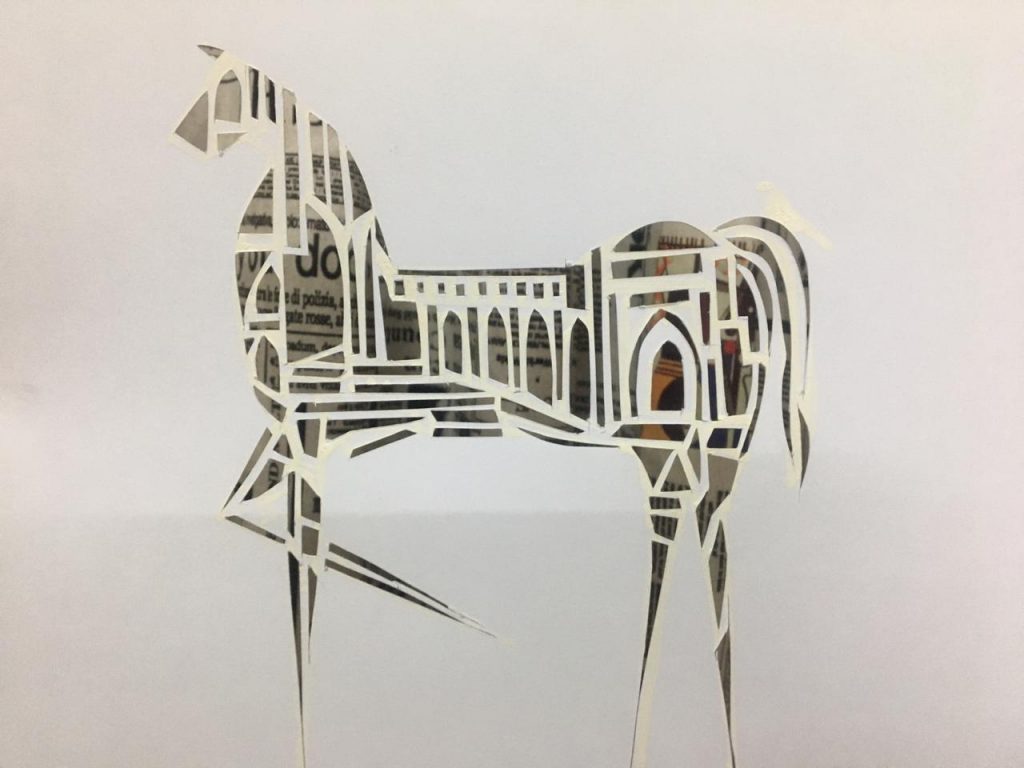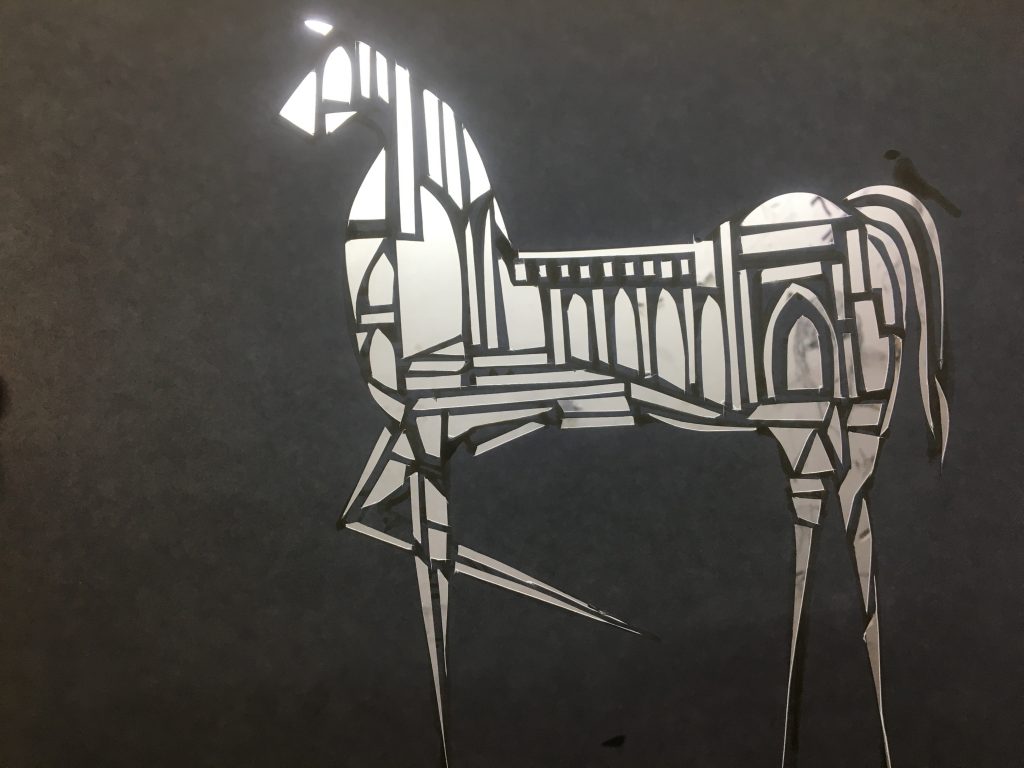 Oh! what a magic, oh! what a rejoice,
As I see the world whole, through my MUSE's Soul.
Oh! what a miracle, Oh what a delight,
As through my MUSE's Soul I see COLOURS & LIGHT
Legends say my MUSE Flies without wings,
I know it's true for I saw perched on my MUSE a BIRD with wings
A Bird with wings flies to freedom but on my MUSE's back it FLIES TO ITS DREAMS.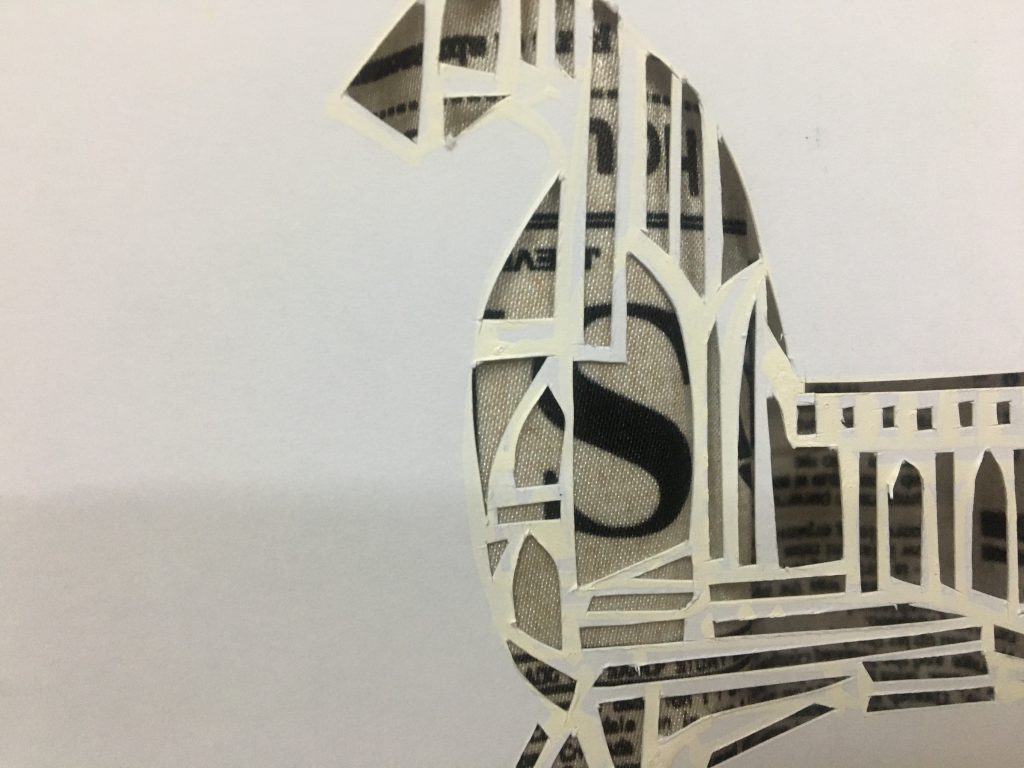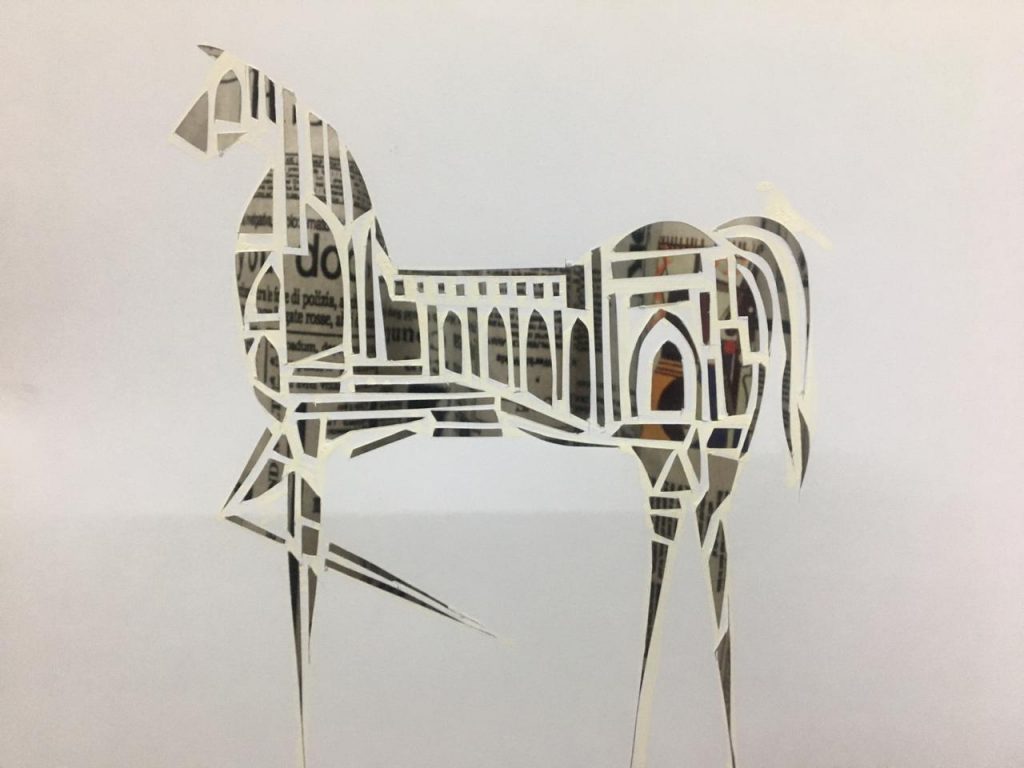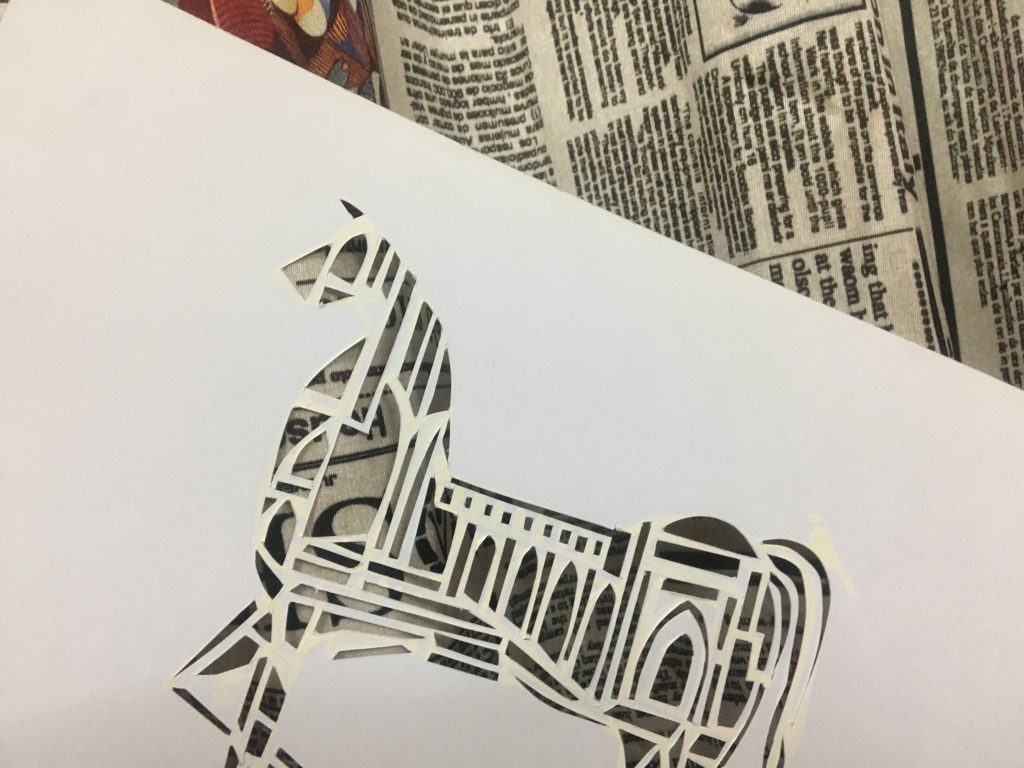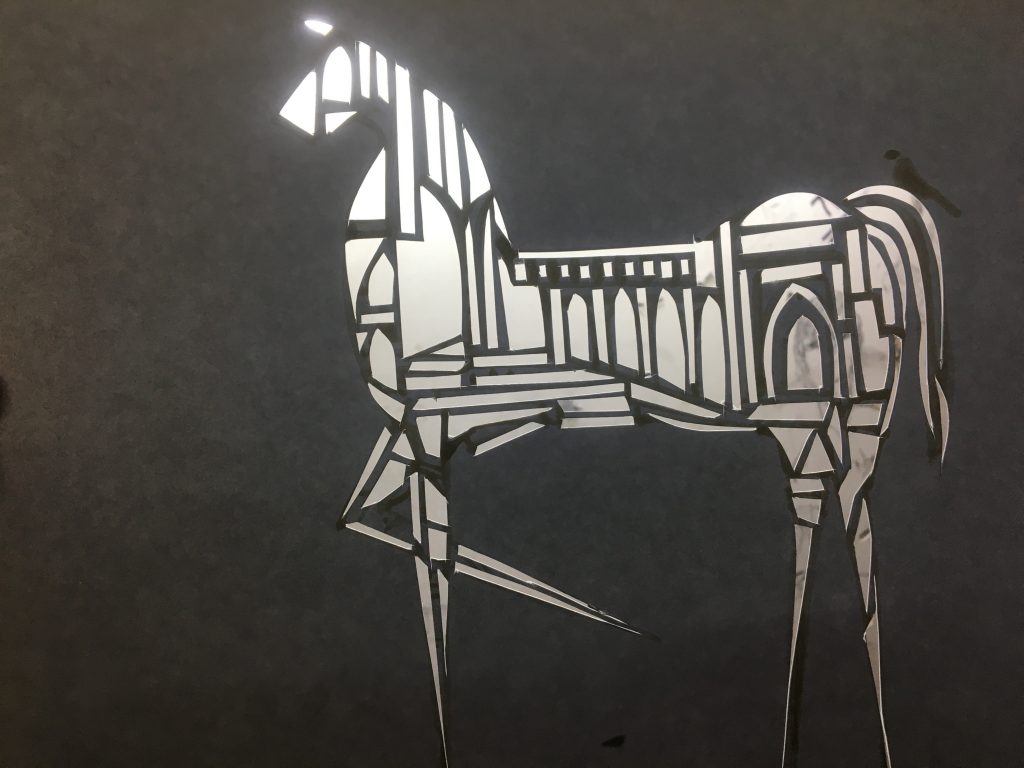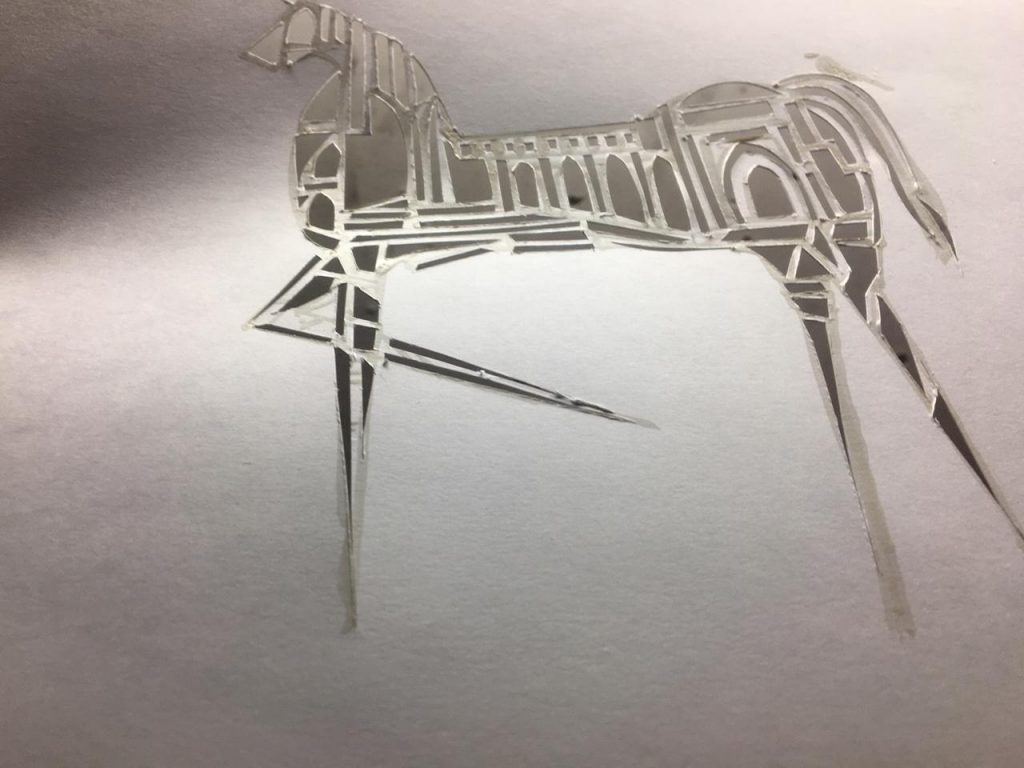 MAY THE HOLY ESSENCE OF EID ENDOW ON YOU
PATIENCE, PERSEVERANCE, LOVE, HONESTY, SHARE,COMPASSION & CARE
MAY THESE VIRTUES OF THE POWERFUL HORSE – THE ONE WHO CAN FLY WITHOUT WINGS
EMPOWER & ENLIGHTEN YOUR HUMAN SOUL TO EMPOWER & ENLIGHTEN LIVES AROUND WITH ALL THAT'S 'THE HORSE'.
MAKING YOU ALL THE HUMANS WHO CAN,
SERVE SELFLESSLY, CARE TIRELESSLY & LOVE BOUNDLESSLY
FOR IT IS THE HORSE WHO CAN FLY WITHOUT WINGS; AND IT IS THE WINGS OF HUMANITY THE HUMANS HAVE TO FLY TO THEIR DREAMS.
"Every child is an artist. The problem is how to remain ARTIST once you grow up", said the legendary Pablo Picasso.
I am truly blessed that because of my muse by my side since childhood, I have been, I am and I remain – AN ARTIST
I remain
Neerajj Mittra
Visual Artist, Art Curator, Gallerist & Explorer of Life
Website http://www.neerajmittra.com/
Instagram https://instagram.com/neerajjmittra?igshid=1t46jds64yep9
Facebook https://www.facebook.com/neerajj.mittra
You Might Also Like:
On Space and Fogginess, Lack of Language and Painting. M. Jacinta Silva Armstrong, London.
Flowing Equines : Happy New Year 2121 Neerajj Mittra & His Muse, New Delhi, India
Flowing Equines: Fiery Passions Alluring Dreams by Neerajj Mittra, New Delhi, India
Find the resident or publication