Categories
Equine – The Emperors of Hearts Neerajj Mittra, Delhi, India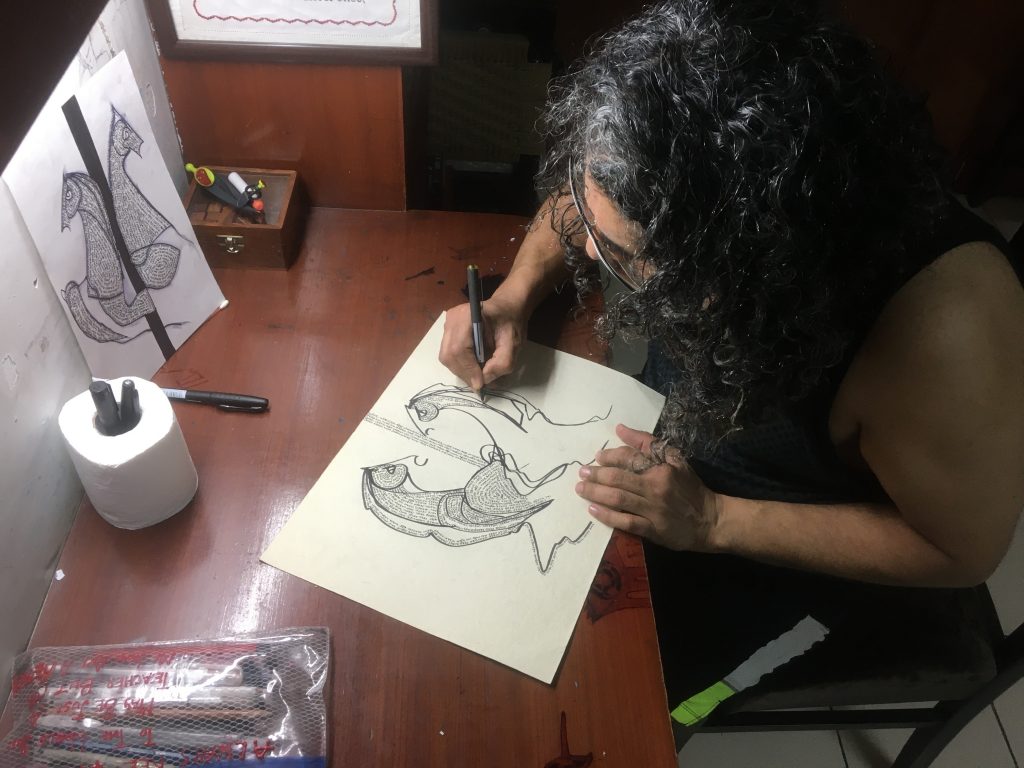 Horses have been an integral part of my sojourn of life and my art, the witness of my joys, the muse of my dreams. Whenever I think about my muse, 'The Horse', myriad emotions fill my heart, mind and soul.
"Horses lend us the wings we lack", said the famous Australian poet Pam Brown. From being my childhood buddy I galloped around merrily with, to being the silent and soulful witness of my journey of transformation as an artist. My muse has been a speaking silent witness to all.
My equine arts are an endeavor to inscribe the lovely memories, my timeless bonds with my muse, the winged footprints, on the sands of time.
My sojourn of life took me around the world and with me traveled my muse, in various forms and shapes, with various names and in various frames. But wherever I go, the character, the soul, the nature of my muse remains the same.
My muse has been THE EMPEROR OF HEARTS beyond the times, ages, cultures and civilizations.
Today, I again sat down to script the tales of my muse who has evolved with humans, with times, deeply bonded from birth to divinity unbound. Deluge of sentiments again filled my heart and thus scripted down my CALLIGRAPHY all that my muse is known as, for and by around the world.
The CALLIGRAPHY STROKES randomly scripted myriad names the world knows my muse as from eqqus to pony, from stallion to horse. Strokes of my pen kept moving with unbridled flux just akin to the gallop of a stallion and the ink emanated thus; myriad names of relationships horses share with humans aka wrangler, horsemen, jockey and many more.
With every stroke my pen kept inundating paper with myriad accessories which have adorned these 'Kaisers of With Passion & Power' across the ages and eons.
Languages knew no bound nor did the times as my with CALLIGRAPHY ART my pen made an endeavor to script all that scripted the history of
THE EQUINE EMPERORS WHO RULED THE WORLD & CONQUERED THE SOULS.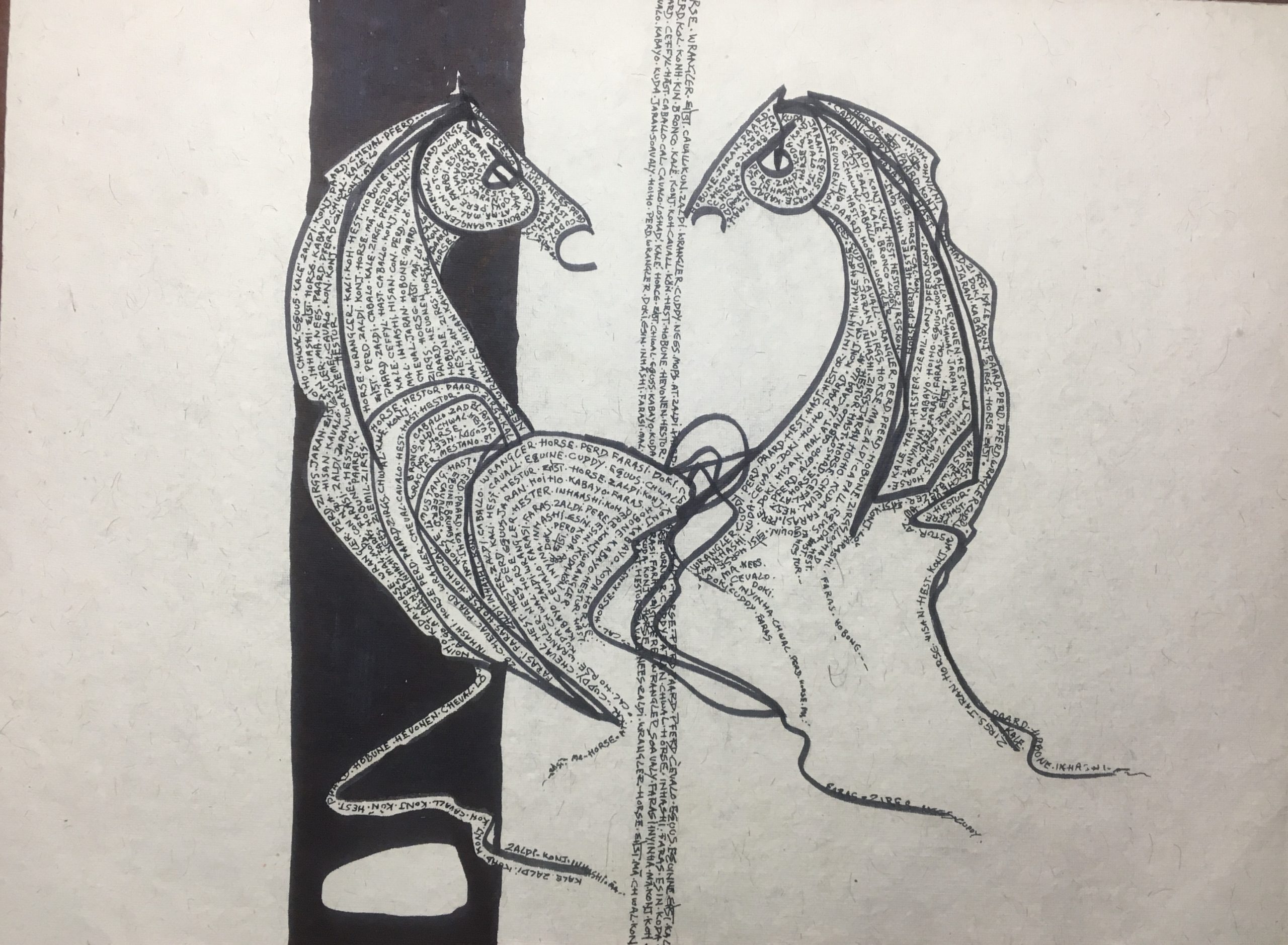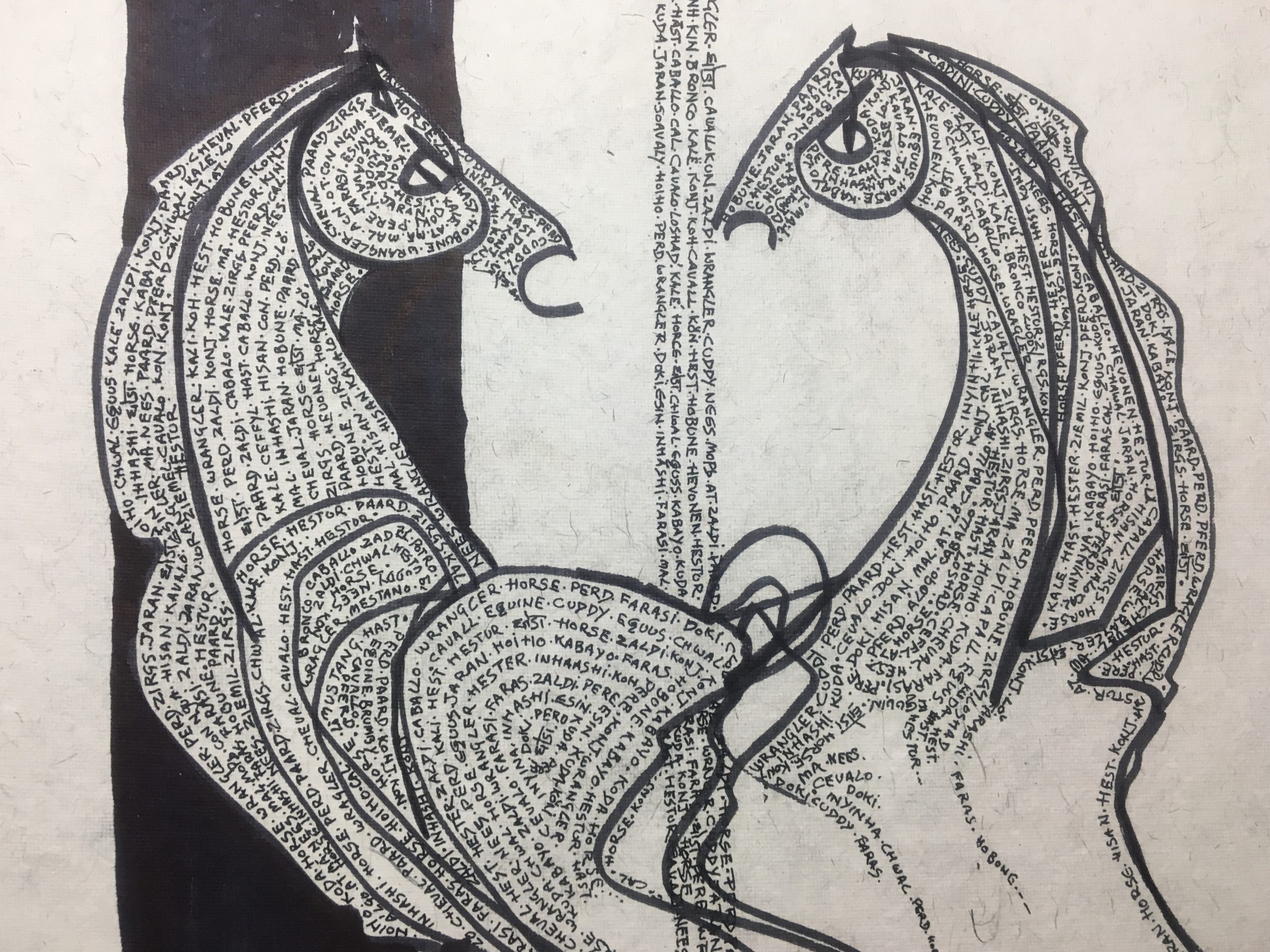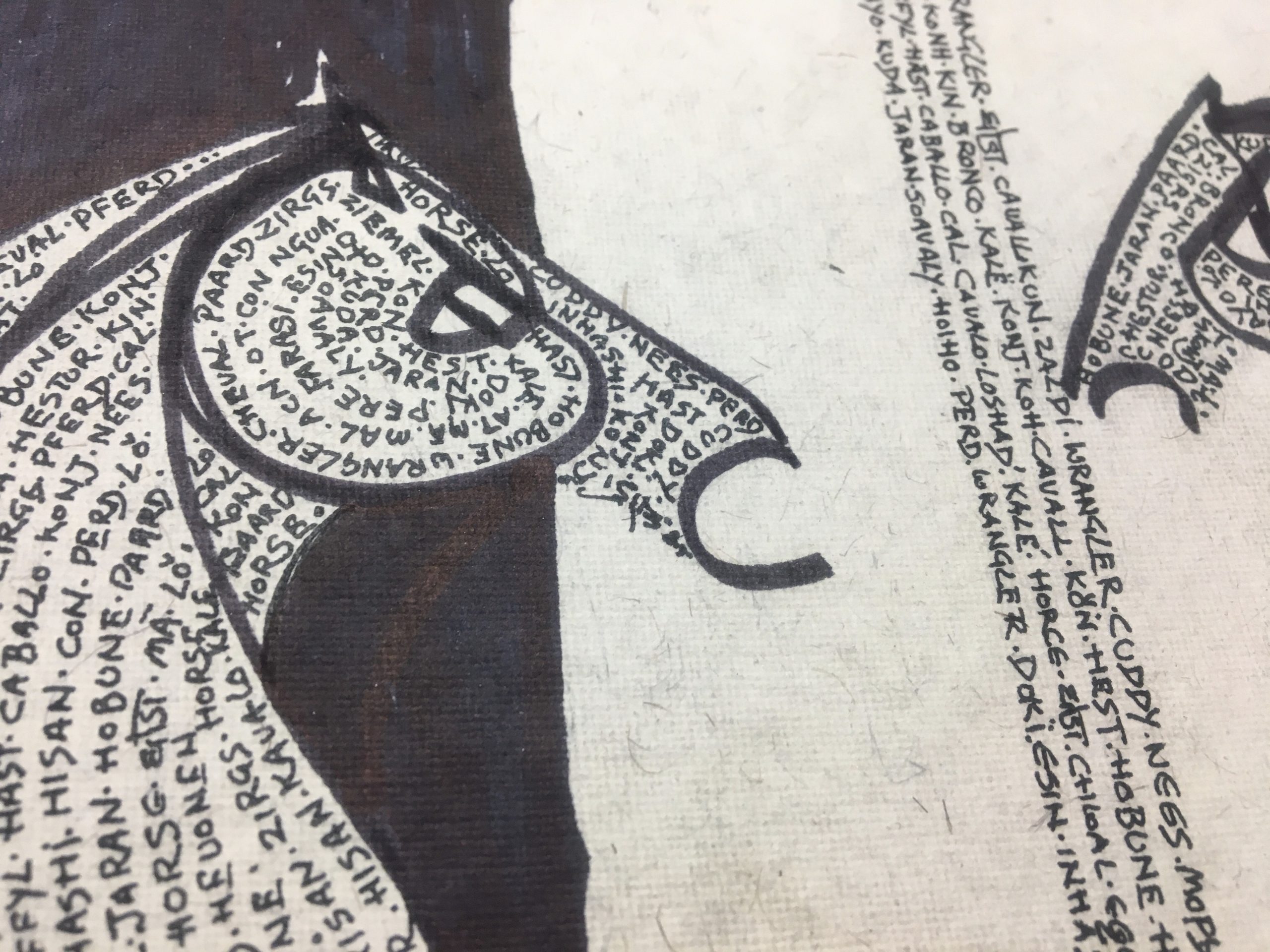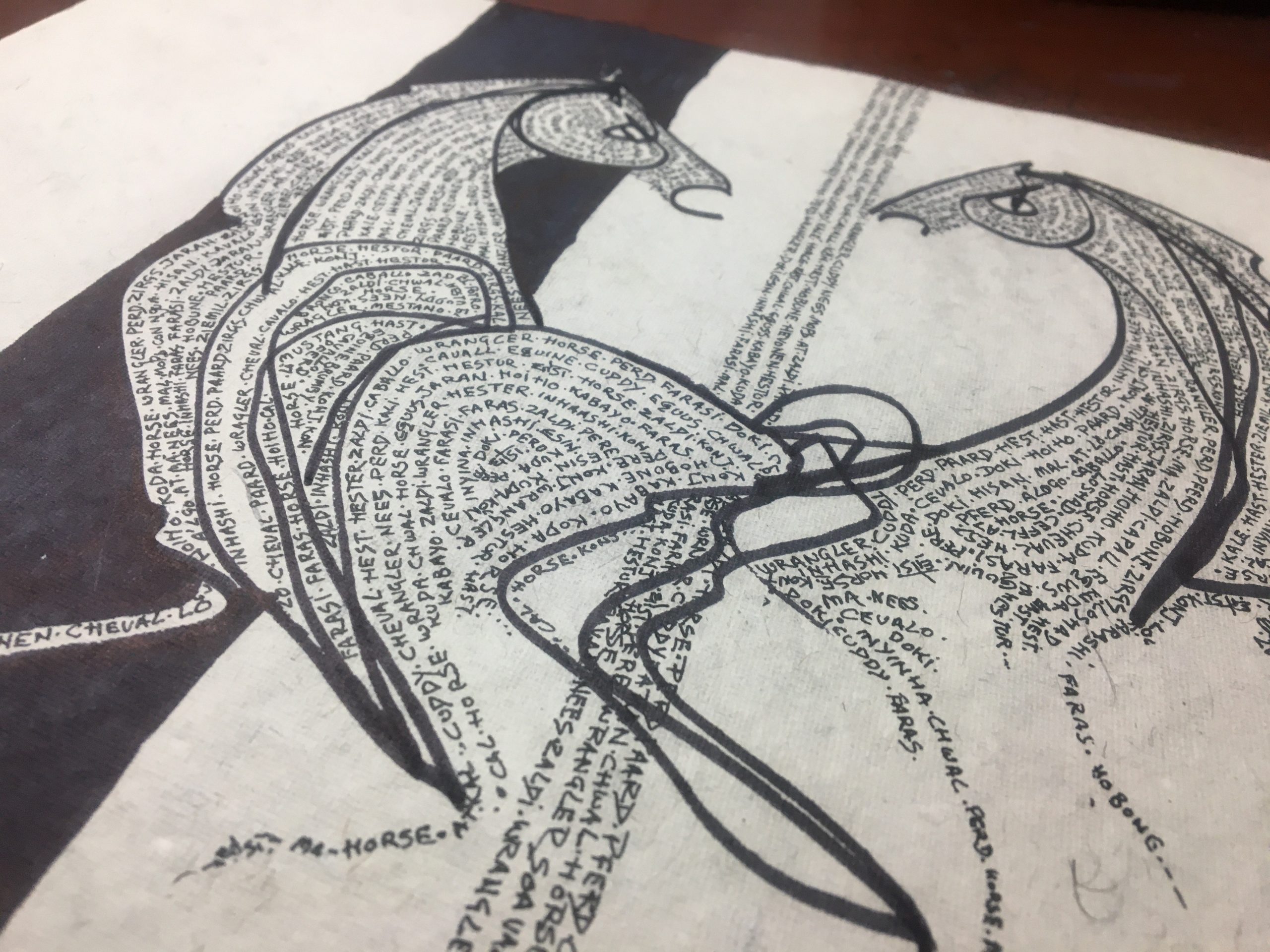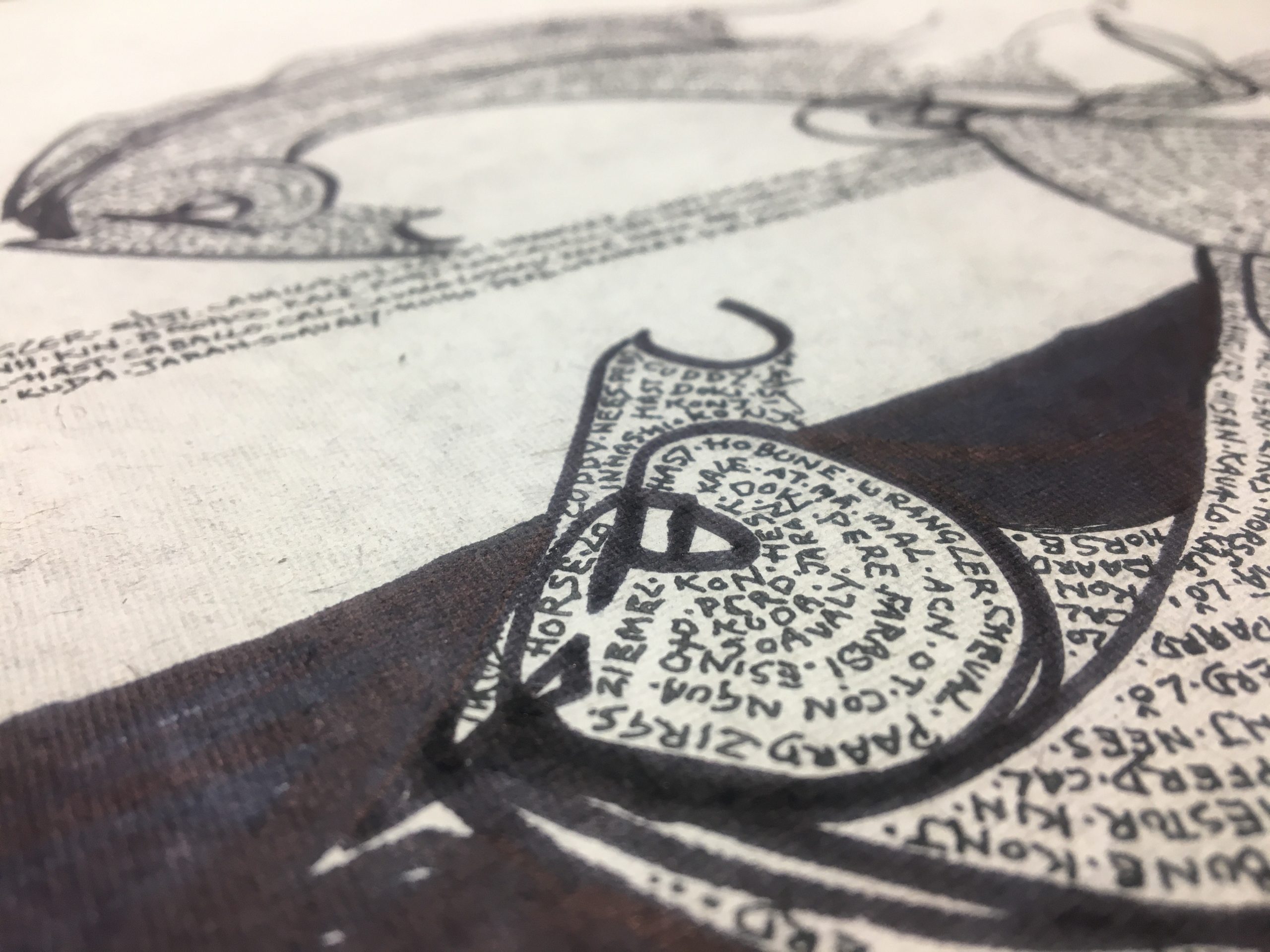 The relationship between horses and humans transcend the boundaries of cultures, civilizations, methods and materials and times.
Call him stallion, call him Ghoda, call him Pony, call him Equus. The Horse epitomizes loyalty, wisdom, dedication, passion, and beauty. In modern times as humans driven by technology ride in Mustangs, they have forgotten to RIDE THE MUSTANGS.
It is this lost connection, the culture and heritage that I seek rebuild with my muse through equine artworks in
EVOLVING TIMES TO REVIVE & EVOLVE
I wish to bond horses and humans again through ART built upon this heritage and history.
I Have My MUSE, I have ME
I remain
Neerajj Mittra
Visual Artist, Art Curator, Gallerist & Explorer of Life
Website http://www.neerajmittra.com/
Instagram https://instagram.com/neerajjmittra?igshid=1t46jds64yep9
Facebook https://www.facebook.com/neerajj.mittra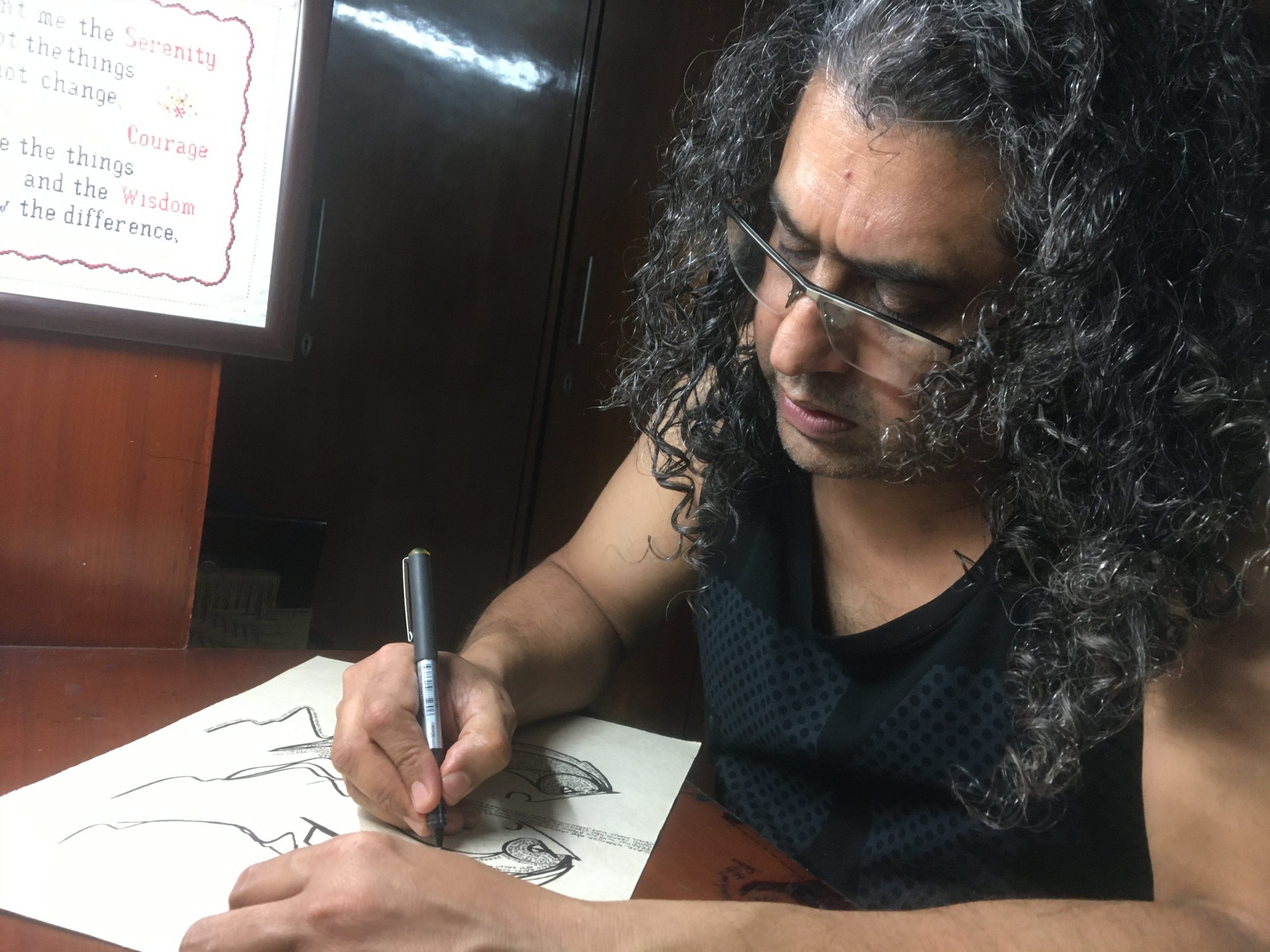 You Might Also Like:
On Space and Fogginess, Lack of Language and Painting. M. Jacinta Silva Armstrong, London.
Flowing Equines : Happy New Year 2121 Neerajj Mittra & His Muse, New Delhi, India
Flowing Equines: Fiery Passions Alluring Dreams by Neerajj Mittra, New Delhi, India
Find the resident or publication