Virtual SPAR interview#3: Boris Moz
Tomorrow we will continue our live interview series. We will meet Boris Moz to talk about the balcony exhibition and the latest project "Eyes of isolation". There will also be a tour around the studio space!
Join us in our Instagram account at 6 PM CEST / 7 PM Moscow time.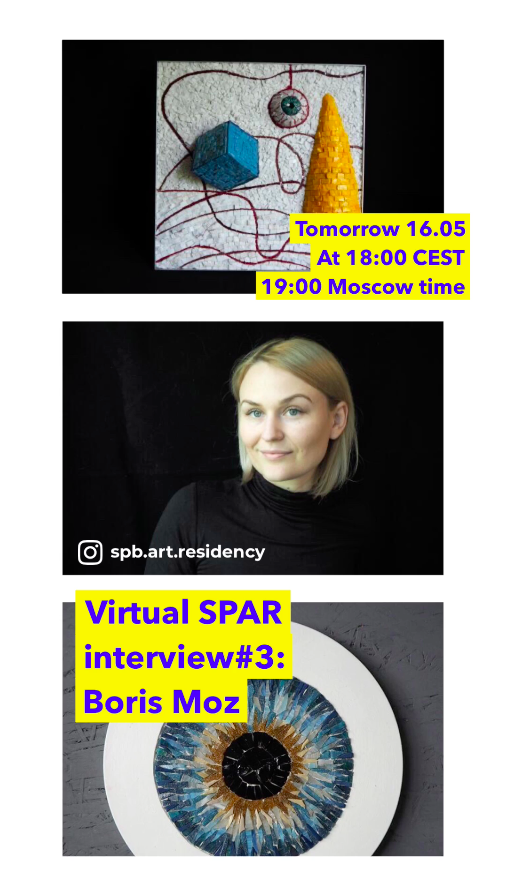 The previous interviews are now available in the Interviews section.
You Might Also Like:
Open Call: "Ctrl+"Art Project, Cooperation between 50 Chinese artists and 50 foreign artists
Find the resident or publication