Categories
Riddhi Patel – The sea of Warp and Weft
How do you see a sea?
More of an endless swim.
Swim between tangles of water and waves.
Waves, the horizontal stream.
And water, lets make it vertical!
How does it appear?
Grid, just like warp and weft.
See that cloth, bring it closer and inspect it.
There's another sea!
The sea of warp and weft.
There are random thoughts passing through my mind when I sip my chai at the studio. Pondering about things like water in the sea or an ocean. When you witness an ocean, you notice its endless and infinite nature. To me, just an imaginary glimpse of it makes me feel insignificant. There is no boundary to lay focus on. Its vast and you almost seem like an ant in front the Himalayas. Such is the nature of warp and weft. Its endless and uncountable. Where the water constitutes the ocean, here, the thread constitutes the framework. And hence, in these series I have tried to establish an anatomy of a cloth and the grid formation of the thread tissue.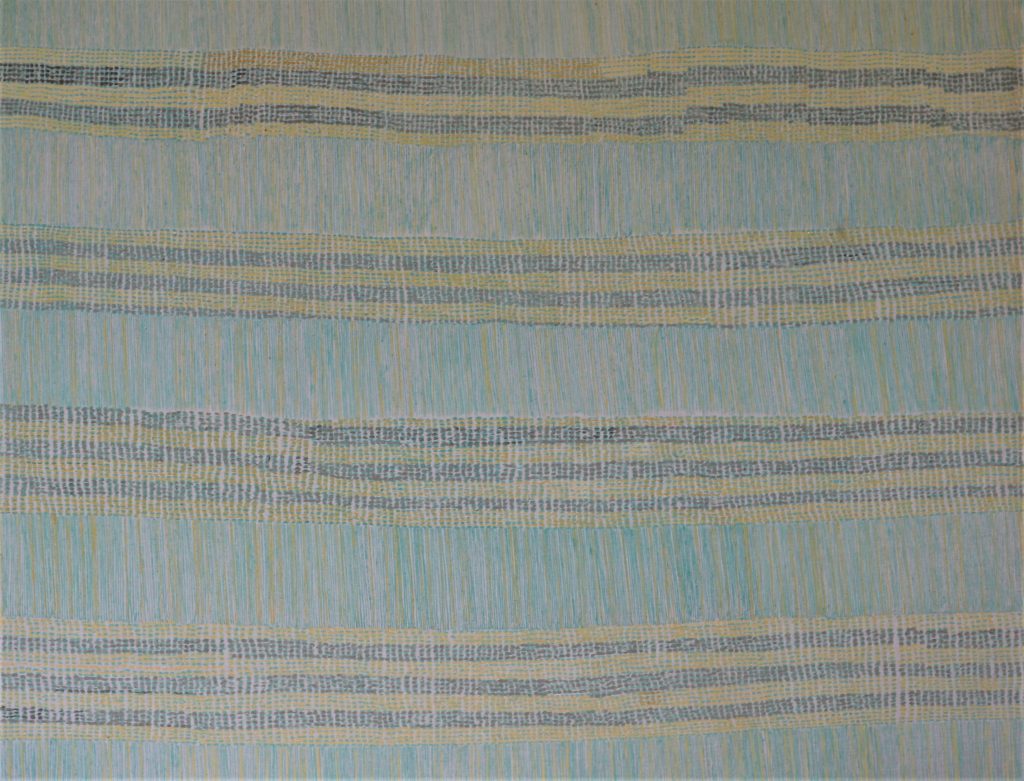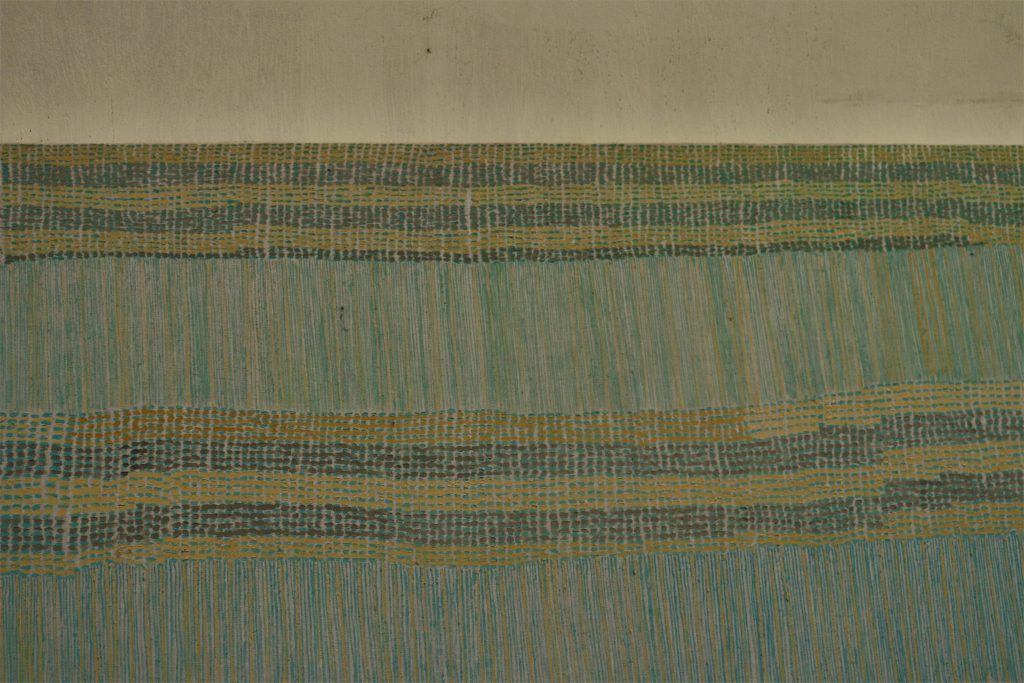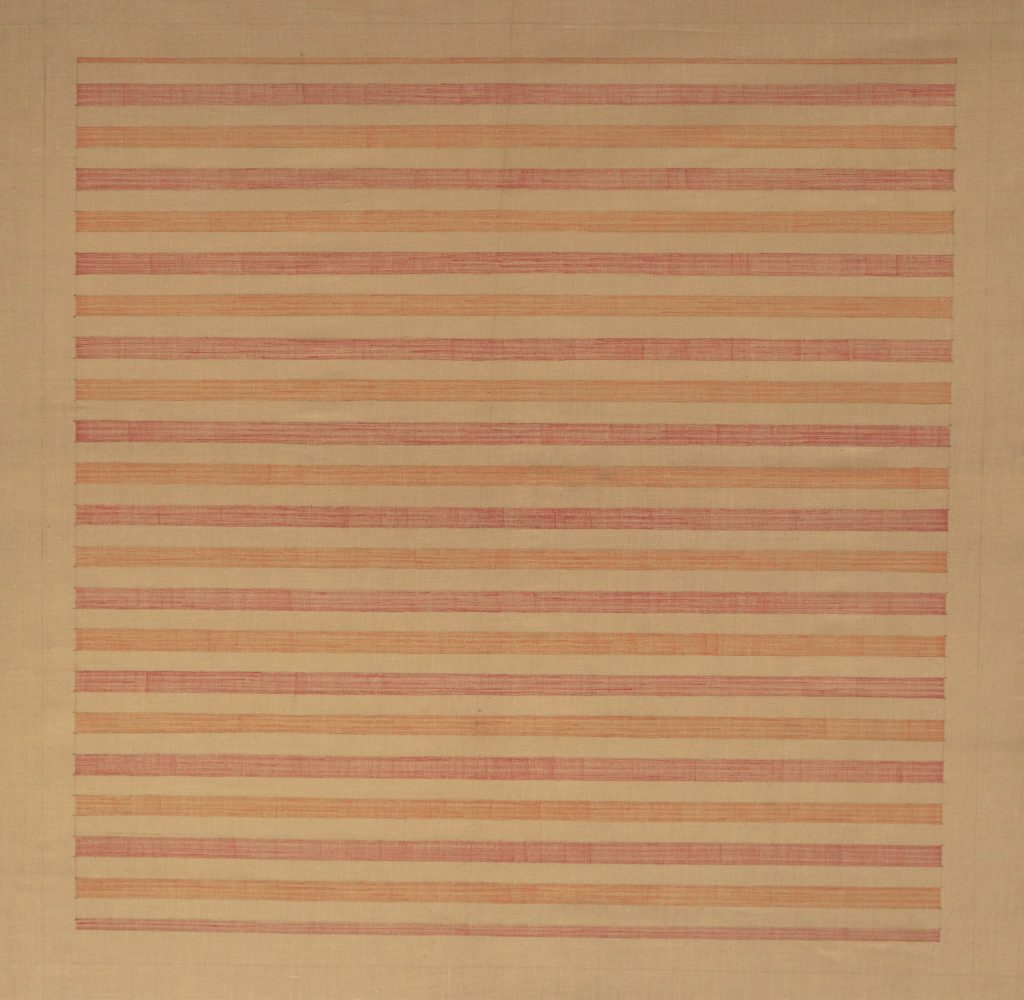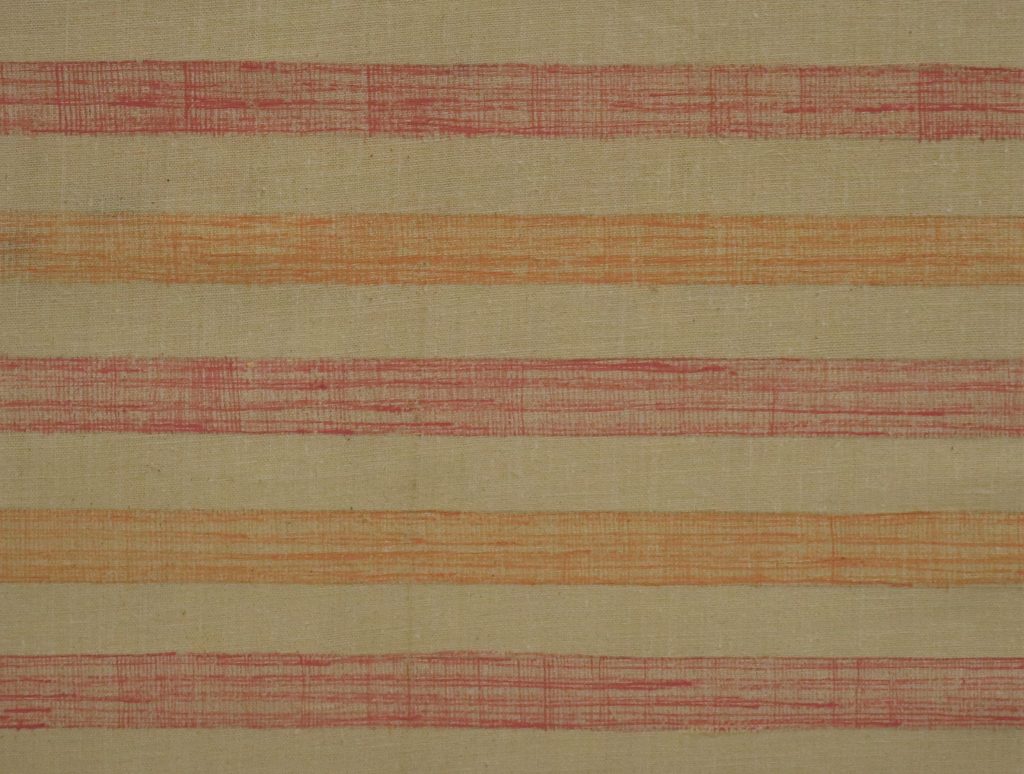 Textiles have always been my constant inspiration. Human beings do have a tendency to personally attach themselves to fabric. What the touch attaches to is the grid of the fabric. How each thread tingles with others and keeps the cloth intact.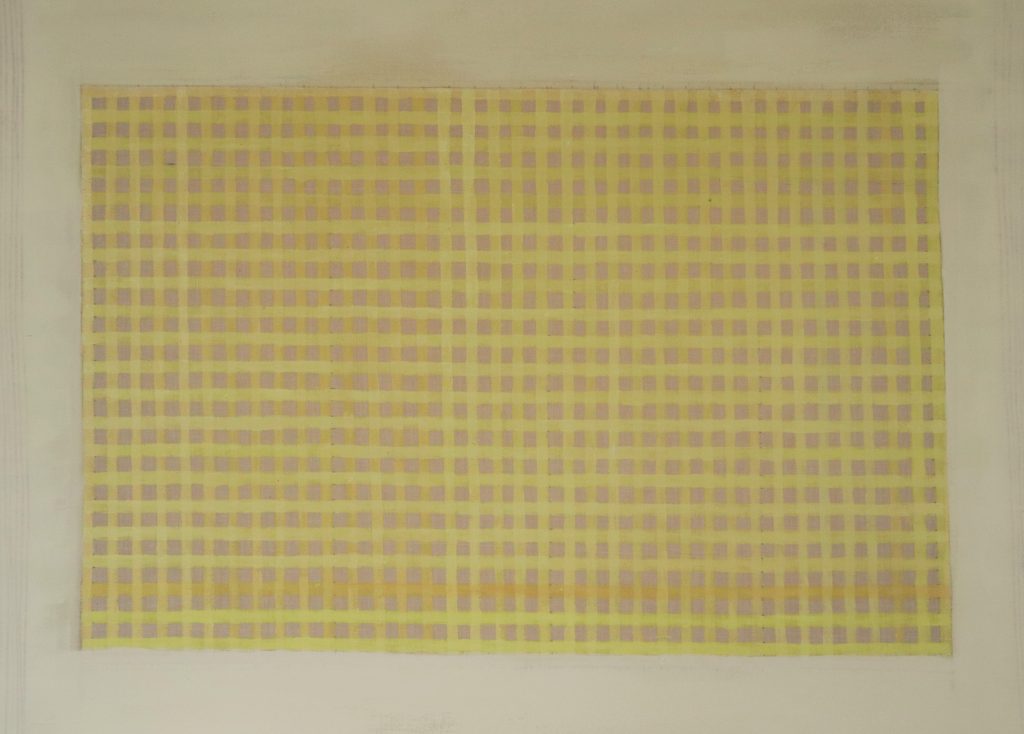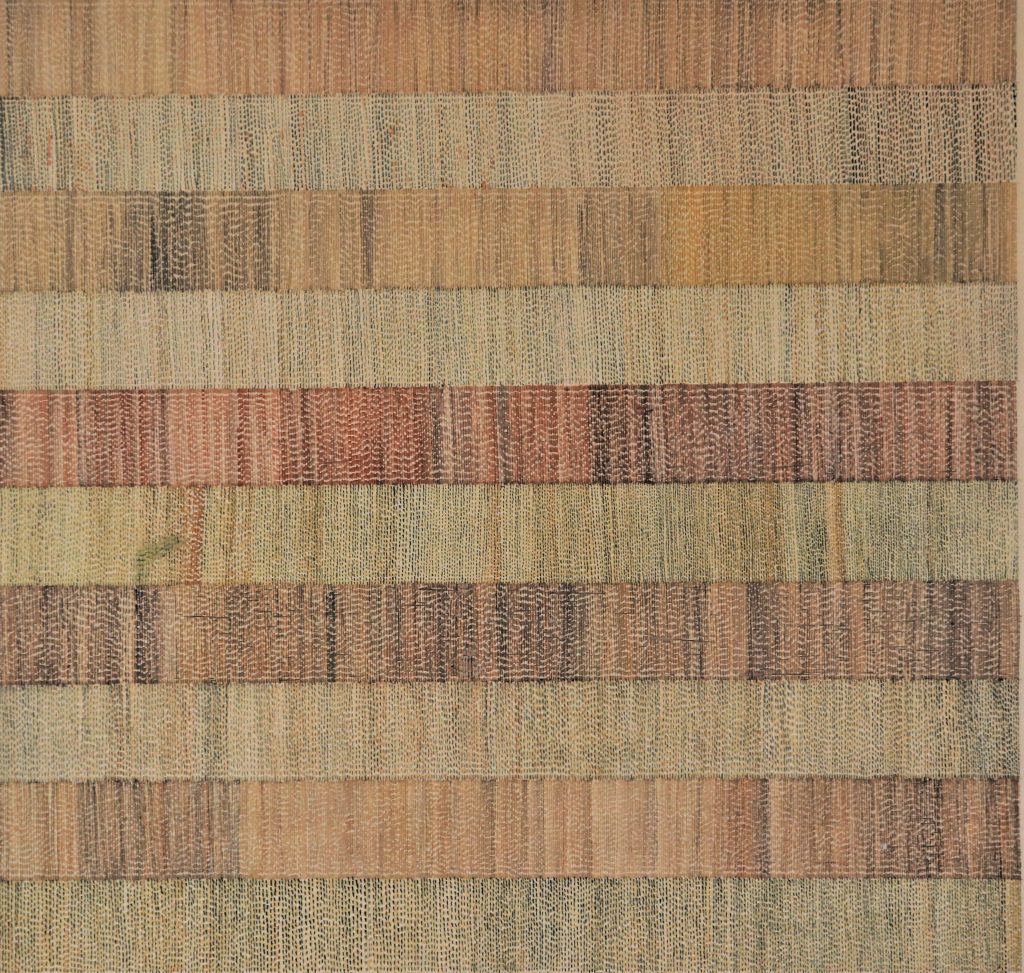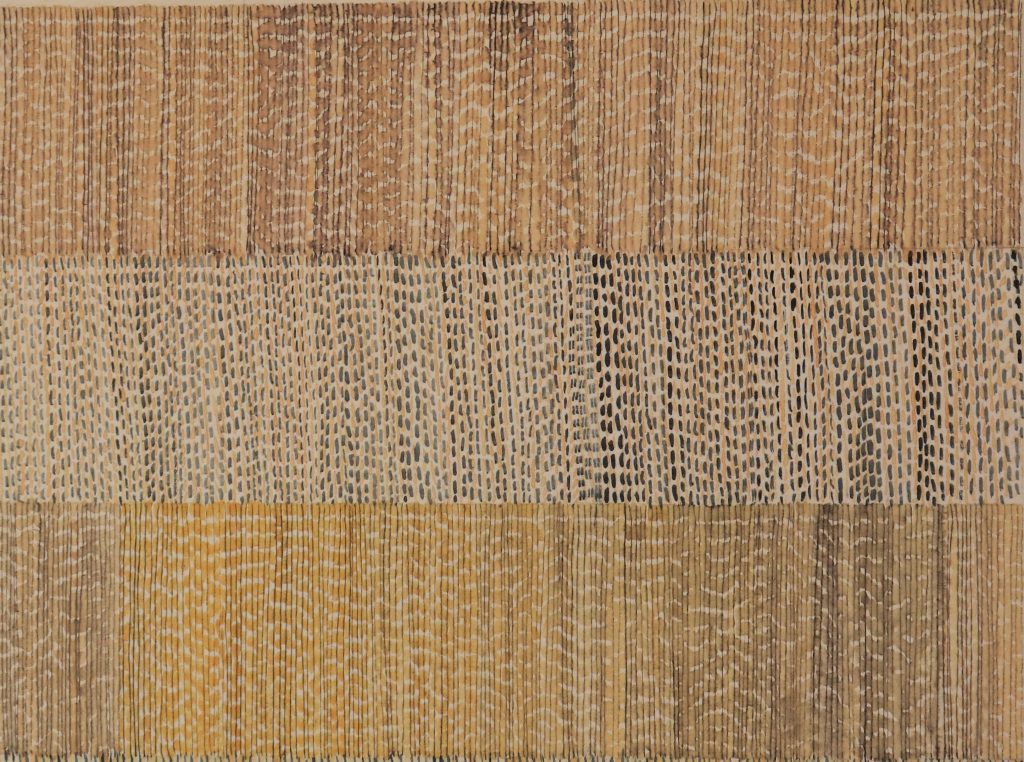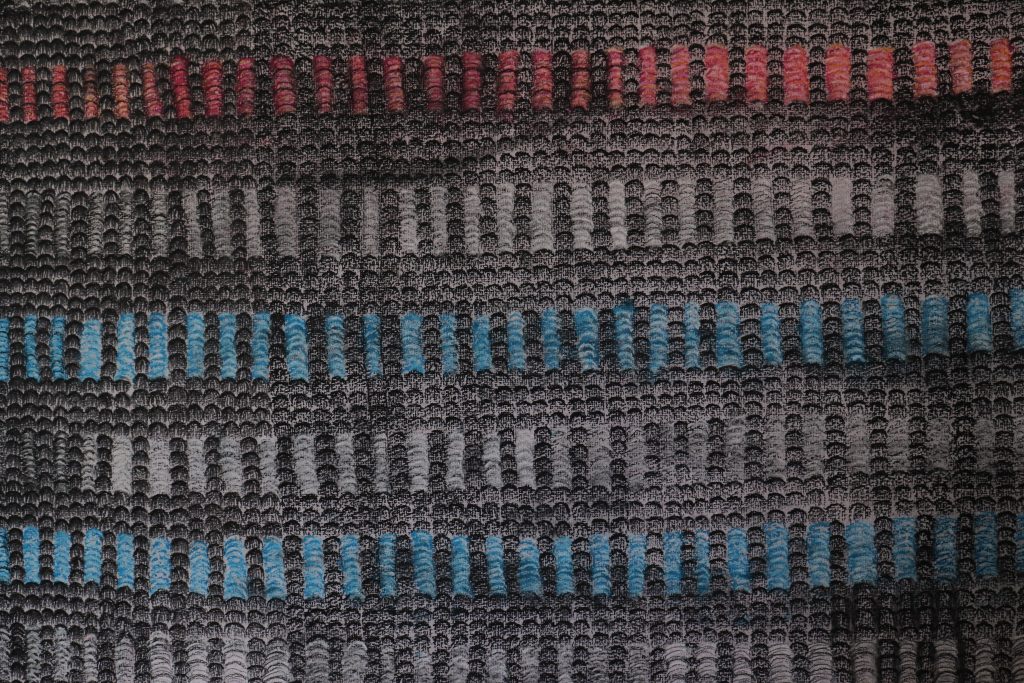 The sea and the fabric are correlational to each other. Materials have a tactile sensation. They create varied kinds of texture and patterns. I try to give viewers a visual feel over the touch sensation of a cloth.
Feel free to give your opinions regarding my work. 🙂
Thank you!
You Might Also Like:
On Space and Fogginess, Lack of Language and Painting. M. Jacinta Silva Armstrong, London.
Flowing Equines : Happy New Year 2121 Neerajj Mittra & His Muse, New Delhi, India
Flowing Equines: Fiery Passions Alluring Dreams by Neerajj Mittra, New Delhi, India
Find the resident or publication