Categories
Hello! I'm Michele Kishita, Philadelphia, PA, USA
I'm so excited to be participating in the SPAR Virtual Residency! I was at SPAR in May/June 2018, and it was a wonderful, life-changing experience. I'm looking forward to the day that COVID is under control and I can return to beautiful St. Petersburg.
Welcome to my new studio! I just moved-in this past May in the middle of lockdown, which was really stressful, but I love the space and the other artists in the building, so it was worth it. Soon I'll post some images of my paintings and an installation project on which I'm working, but until then, please have a look at my website and view some images from my SPAR Residency below!
Below are two pieces I completed while at the residency, along with the concept behind the pieces. The images are the result of a video I made with my friend Pasha Meskhiev aka Norkus.
Confluence is my experiential response to the visual complexities of St. Petersburg: the rivers and waterways that have carved passages throughout the city and the many electrical and phone wires that crisscross the sky. Physically they facilitate transportation and link one building to another but they are also metaphorically representative of the coming together of people and ideas both locally and abroad. I created in layers over photos I had taken around the city, compressing several ideas into each digital drawing, exploring the waterways, architecture, connections, and (of course as a foreigner) both my admiration of and discomfort in a place so very different from my own.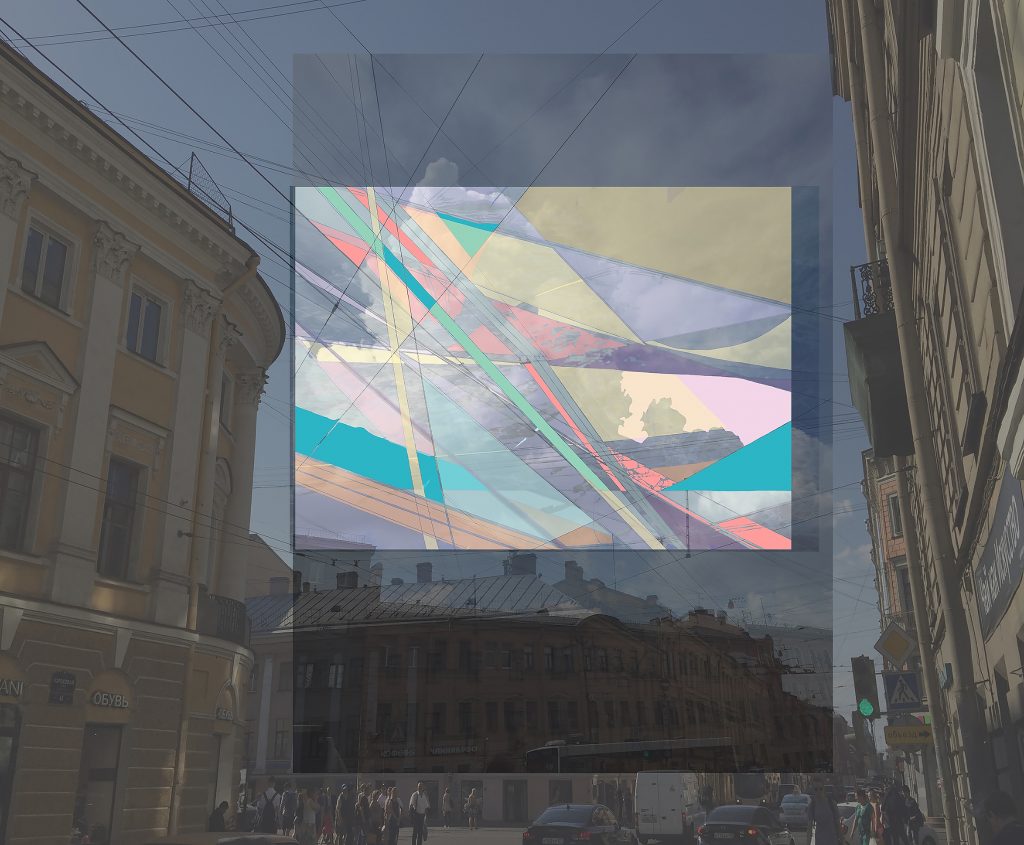 You Might Also Like:
What is / Что такое NONCONFORM?
Дворец культуры / Palace of Culture
Find the resident or publication