Categories
About Art and Social Media – Laurence de Valmy (USA)
My artwork revisits Art History through fictional anachronistic Instagram of the past based on the work and life of major artists. Each artwork combines an original painting and some imagined dialogues, historically accurate, between the artist and his connections. My goal is also to reflect on the place of social media today in our relationship with art, more often seen through a screen than in person.
Each artwork comes with its story that I share on my website here is for example the Tree of Life by Gustav Klimt.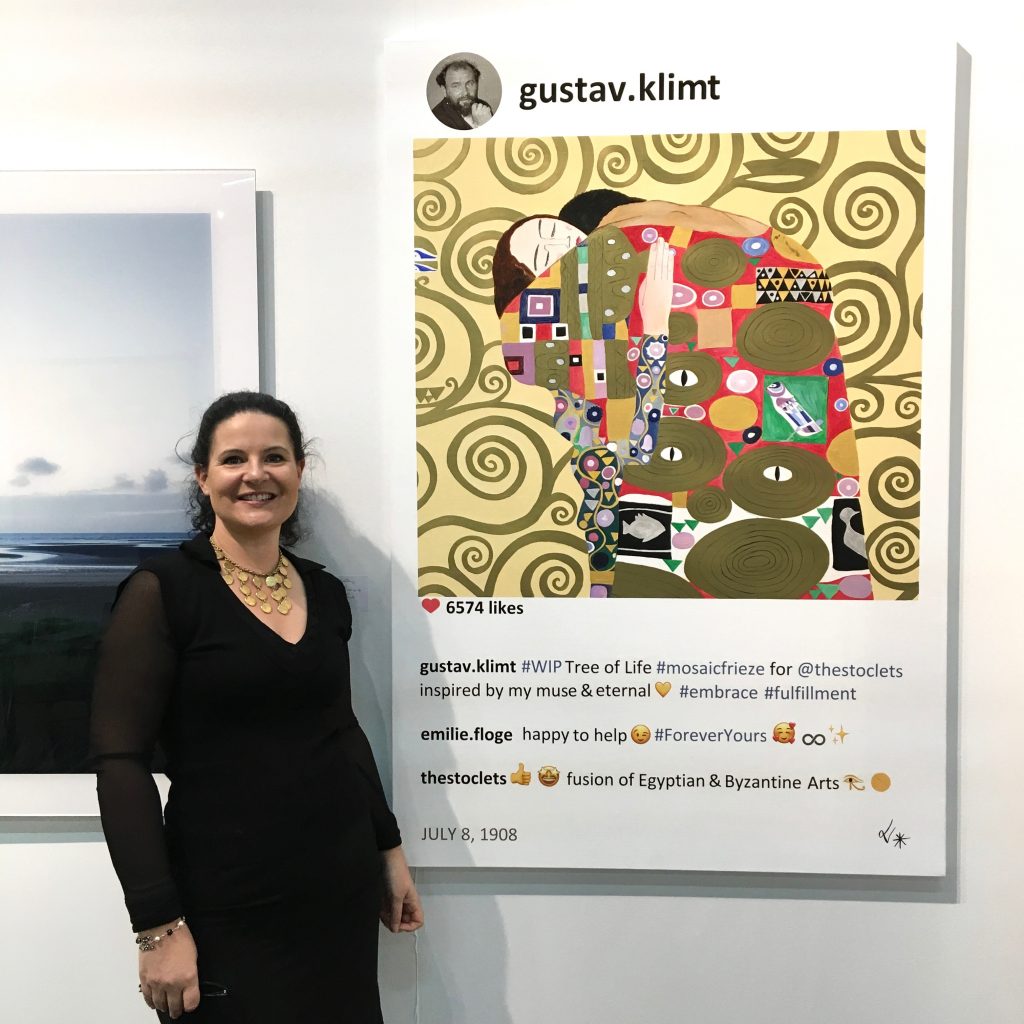 Story behind the art: The painting The Fulfillment also called Embrace or Lovers is a study for a series of three mosaics created by Klimt between 1905-1911. The mosaics form a part of a larger commission by Belgian patrons of the arts Adolphe and Suzanne Stoclet to decorate their mansion. The pair were avid art collectors and collected art from different cultures and times including Egyptian and Byzantine arts, source of inspiration for Klimt. The cartons were created in the summer 1908 during a summer stay at the Villa Oleander. One can assume that the lovers are Gustav Klimt and Emilie Flöge. Klimt wrote Flöge in 1914 after his first inspection of the finished mosaic in Brussels that he was "most intensely" reminded of the troubles, pleasures, and worries during the creation of the work drawings. Emilie Floge was a fashion designer who designed the costumes in Klimt's paintings. She was Klimt's lifetime companion (despite his many lovers) and his last words were "get Emilie". She inherited half of his estate, never married and kept a room dedicated to him.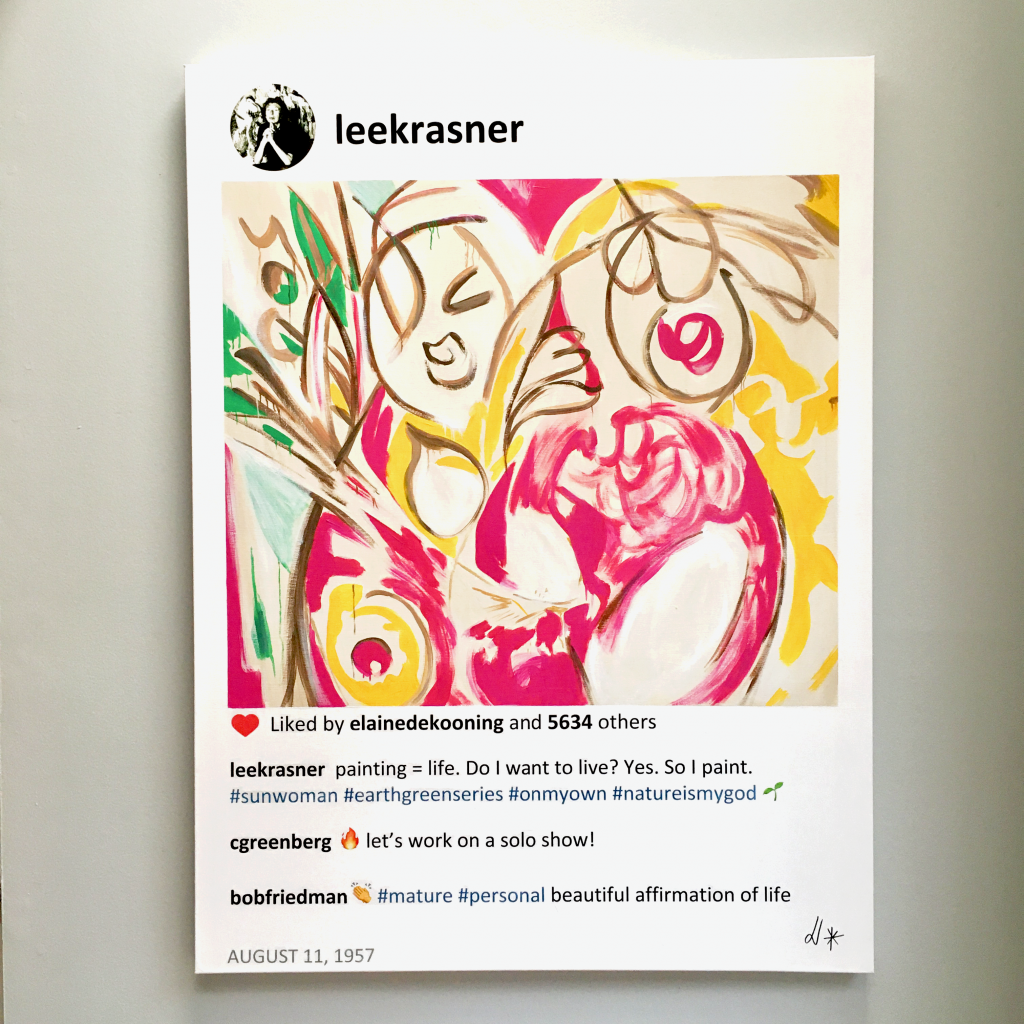 This project is the most personal project I've ever worked on. It combines my interest in art history and painting. It's also thanks to this series that I've been awarded an Artist Residency at the ESKFF in Mana Contemporary (USA) and that I've met the curators and galleries who now represent my work.
I am delighted to be part of SPAR and look forward to sharing with the artists of the residency!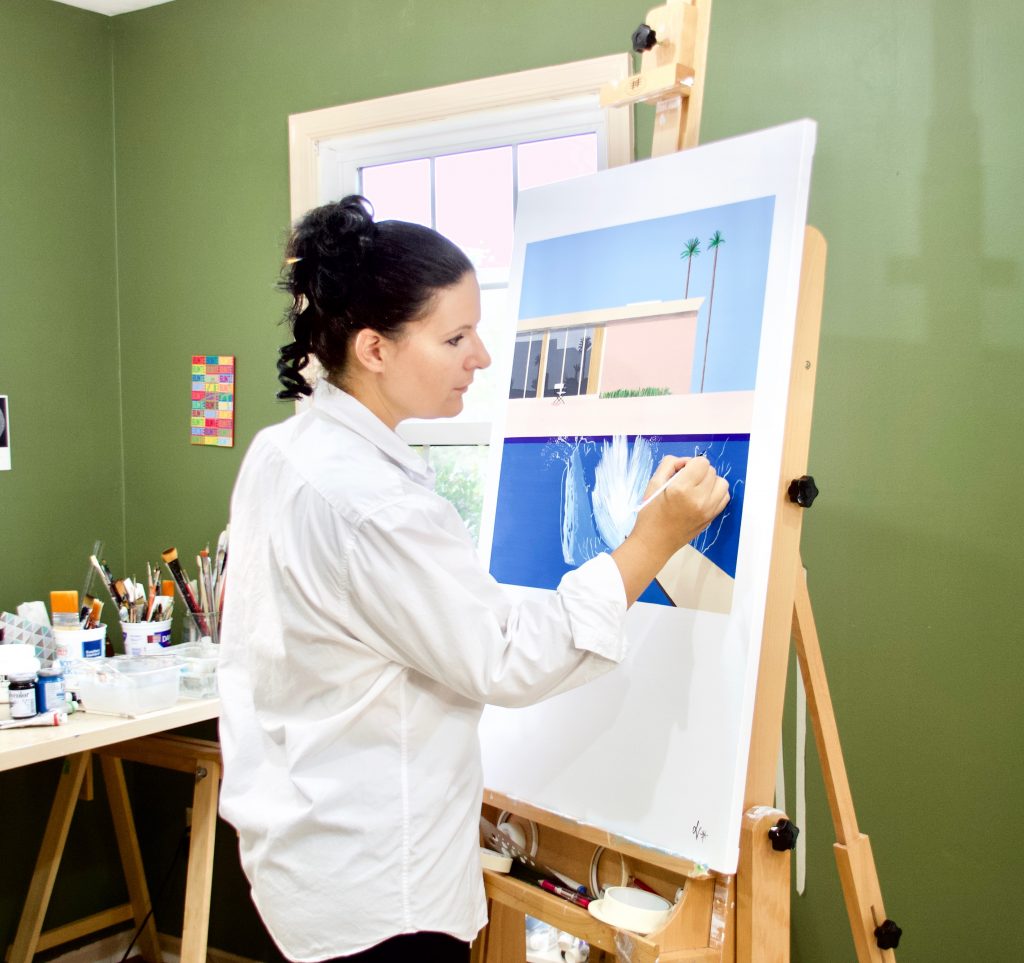 Instagram @laurendevalmy Facebook @laurendevalmy
You Might Also Like:
Why do I create Instagram paintings of the past? Laurence de Valmy (USA)
Numbers as Art (pArt 1) / Ilia Bouslakov (Russia)
Find the resident or publication