Categories
Equine – The Heritage Of Virtues Neerajj Mittra, Delhi, India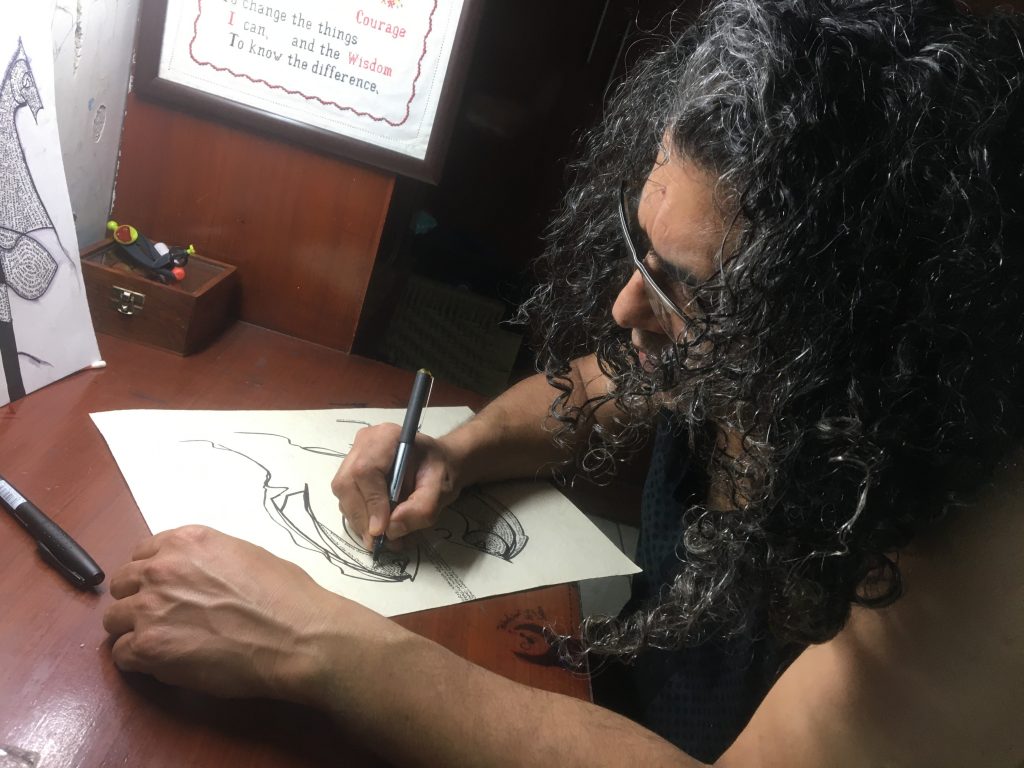 In open swathes and the grasses green, in the valley of dandelions and streams pristine.
Gallops my muse all powerful and sheen, with the freedom of soul to the flight of dreams.
As I sat down today my muse once again smiles and I get the message that this journey is beyond the miles. Ages have passed, eons have gone, and my muse has seen it all. Soulmate of Knights, the Emperor's pride, jewel of the wrangler my muse knows no bound. Freedom in its gallop, the air in its flight, a horse is all that you call:
THE PASSION, THE POWER & THE MIGHT
Spontaneous and random but never wrong, it knows all rhythms and keeps its balance strong. In open valleys or battlefield, in city alleys or an artist's vision, a horse is all that defines beauty, valour and wisdom.
"The essential joy of being with horses is that it brings us in contact with the rare elements of grace, beauty, spirit and freedom", said the famous author Sharon Ralls Lemon.
Horses are the symbol of strength, power, courage, majesty, swiftness, perfection, inspiration, freedom, wisdom, love, loyalty, hope, happiness, etc., across the millennia, beyond the boundaries, encompassing myriad civilizations.
What better way than CALLIGRAPHY GRAPHIC ART to etch in times, this heritage of values, novelty of vivid cultures and the treasure trove of creative expressions the beautiful STALLION is.
My Calligraphy Graphic art is an attempt to engrave every deep bonds beyond times which HUMANS and HORSES share.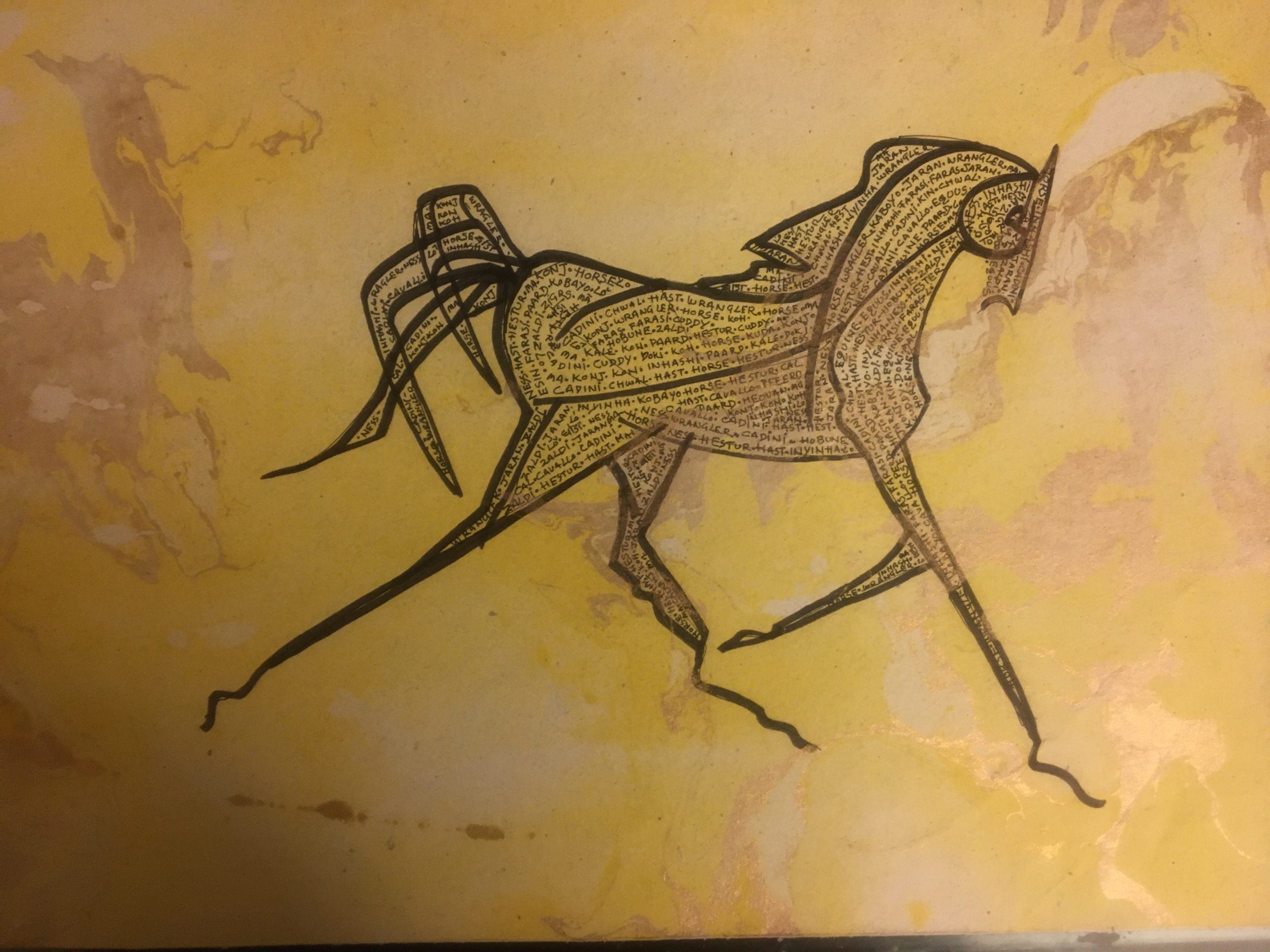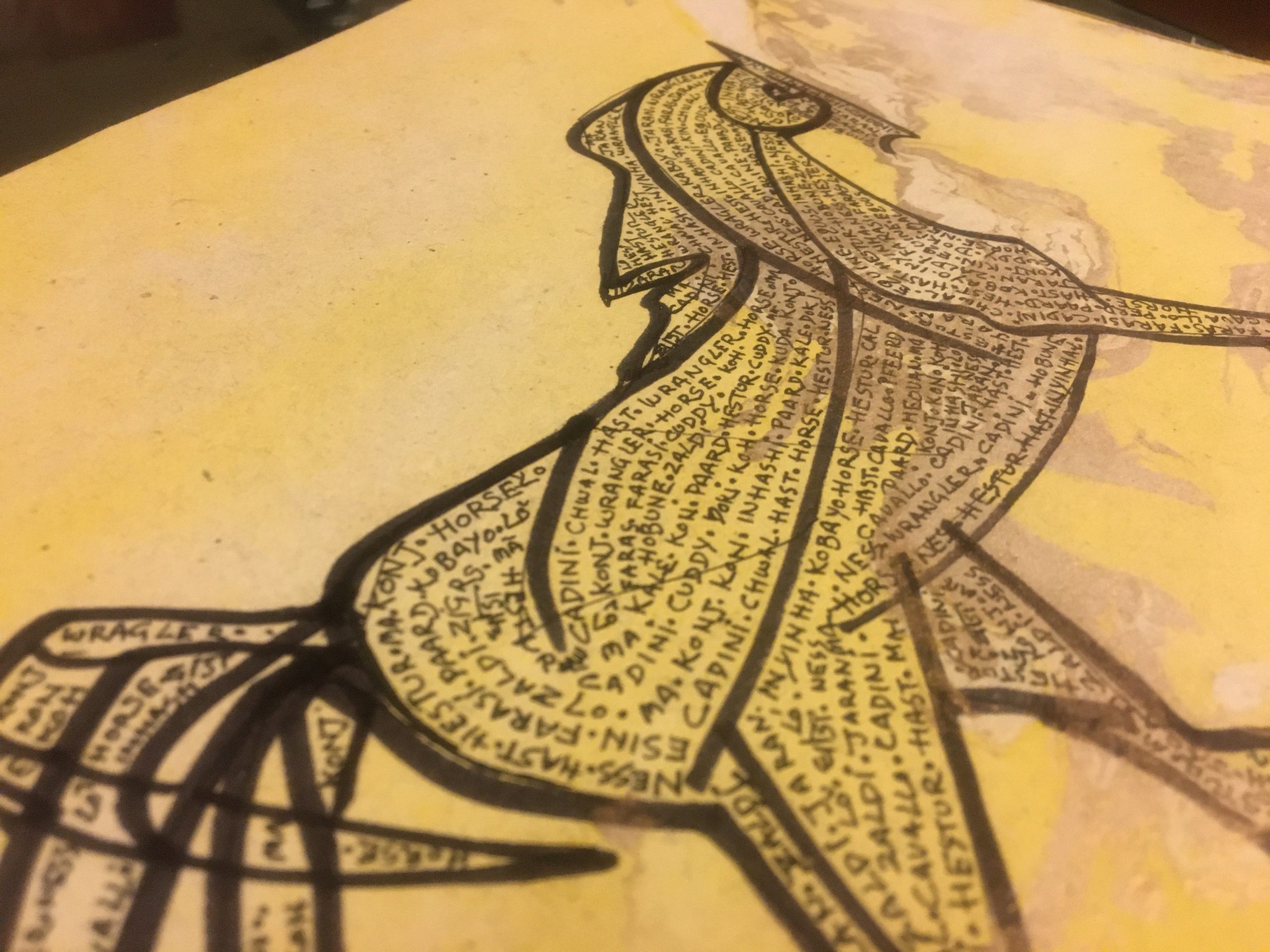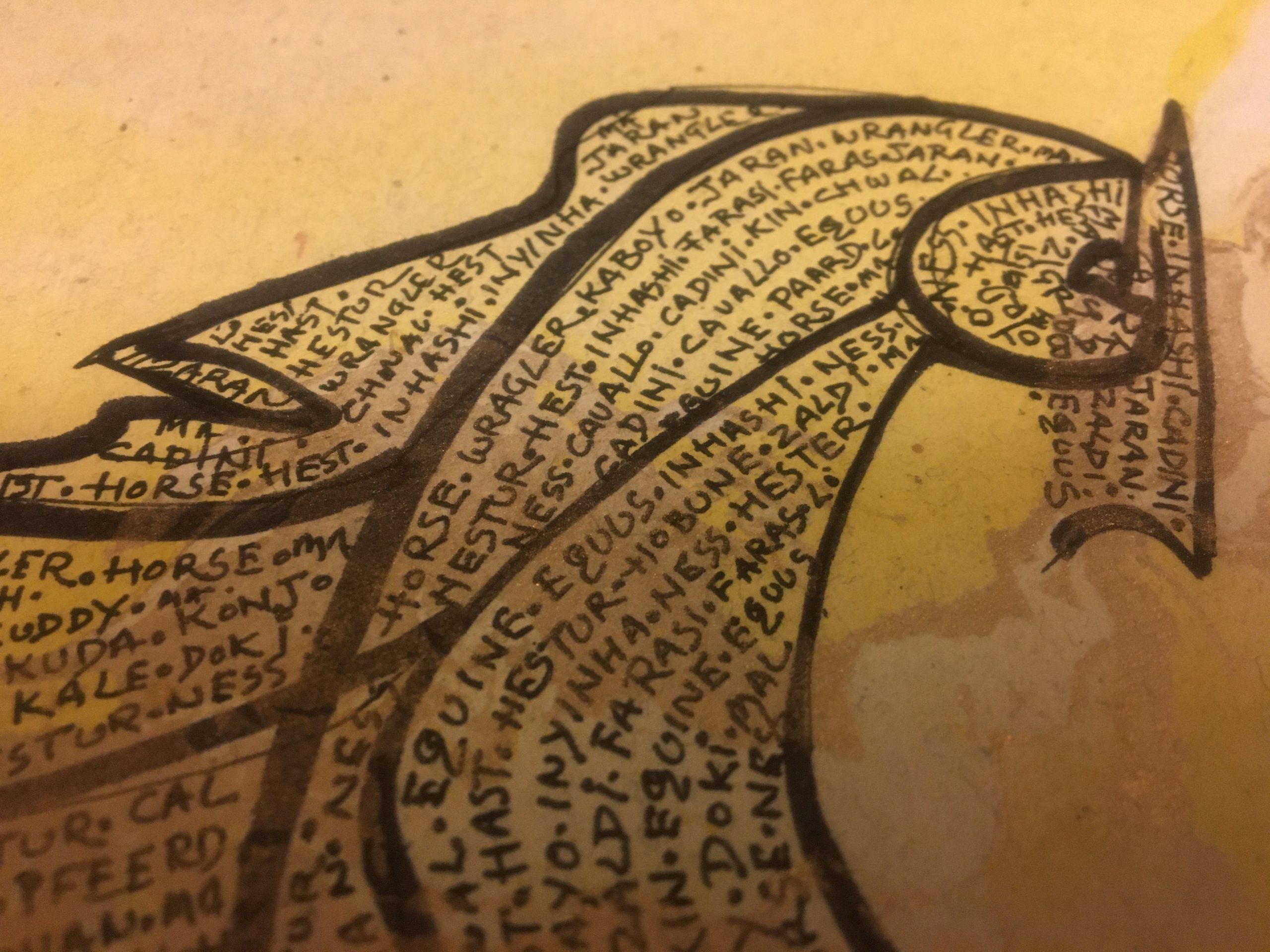 My Calligraphy Graphic Art done with PEN, INK and HANDMADE PAPER is an endeavor to etch every golden virtue known to human kind across the times and eons.
Just like my muse who loves to be groomed and be cared, I too love to treat my paper with various materials to make undefined formations. It's the field of these undefined formations that my muse finds its forms.
It's on such experimental grounds that my muse straddles unbound, with all its inner strength. It's these creative engagements which my muse and me cherish, as on treated paper my pen and ink flourish.
I remain
Neerajj Mittra
Visual Artist, Art Curator, Gallerist & Explorer of Life
Website http://www.neerajmittra.com/
Instagram https://instagram.com/neerajjmittra?igshid=1t46jds64yep9
Facebook https://www.facebook.com/neerajj.mittra
You Might Also Like:
On Space and Fogginess, Lack of Language and Painting. M. Jacinta Silva Armstrong, London.
Flowing Equines : Happy New Year 2121 Neerajj Mittra & His Muse, New Delhi, India
Flowing Equines: Fiery Passions Alluring Dreams by Neerajj Mittra, New Delhi, India
Find the resident or publication