Star Trauth-Artist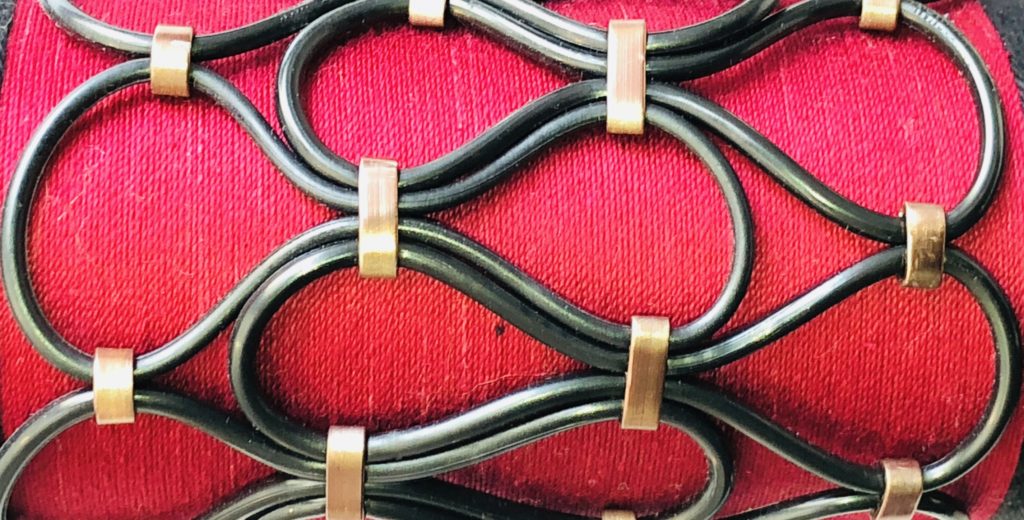 ---
My cylindrical tapestry, Totems, are created using fiber and marrying them with unconventional materials. My vision is a departure from traditional fiber works while employing some of it's conventional methods.
I start with a cylindrical base and create a tapestry of fiber and other elements that I find interesting. Metals, bark, insect parts, papers, etc. have been used in addition to fibers to bring my vision to life.
The viewer will often ask the story of my totems, the inspiration, and sometimes what they are. They are interacting with me and the totems, visually, intellectually, emotionally, and tactilely. This opens a dialogue that delves deeply into my personal life and creative process. This creates the conversation I desire.
---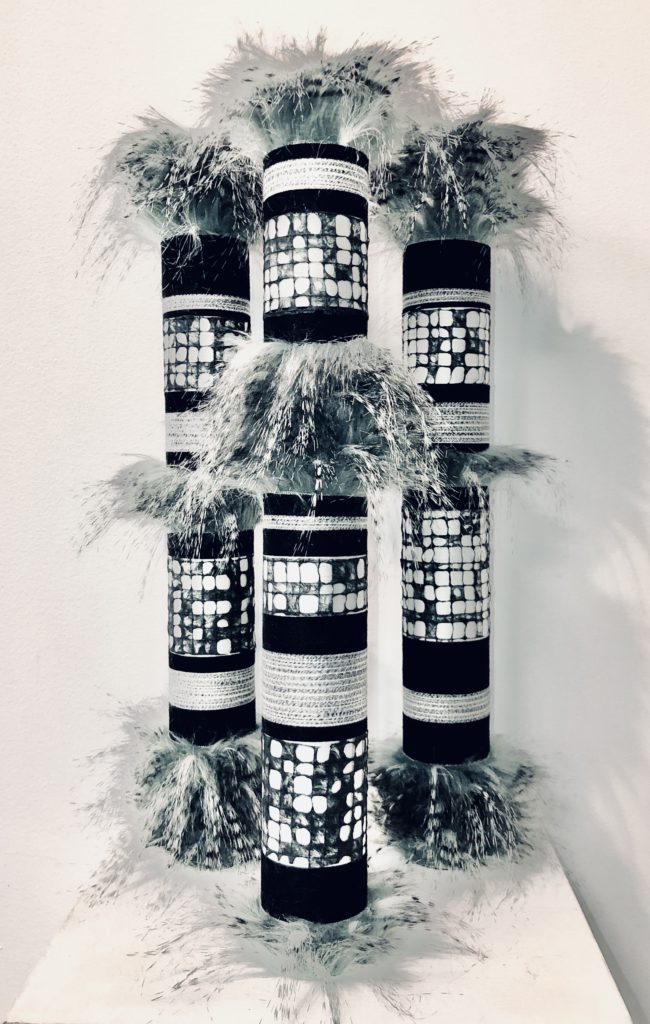 ---
"I want my art to engage as many senses as possible."
—Star Trauth
---
---
---
You Might Also Like:
Open Call: "Ctrl+"Art Project, Cooperation between 50 Chinese artists and 50 foreign artists
Game and collage, Sveta Nosova
Learning White Line or Provincetown Printmaking, Emily Orzech
Find the resident or publication