Categories
Struggle, Nanda Raemansky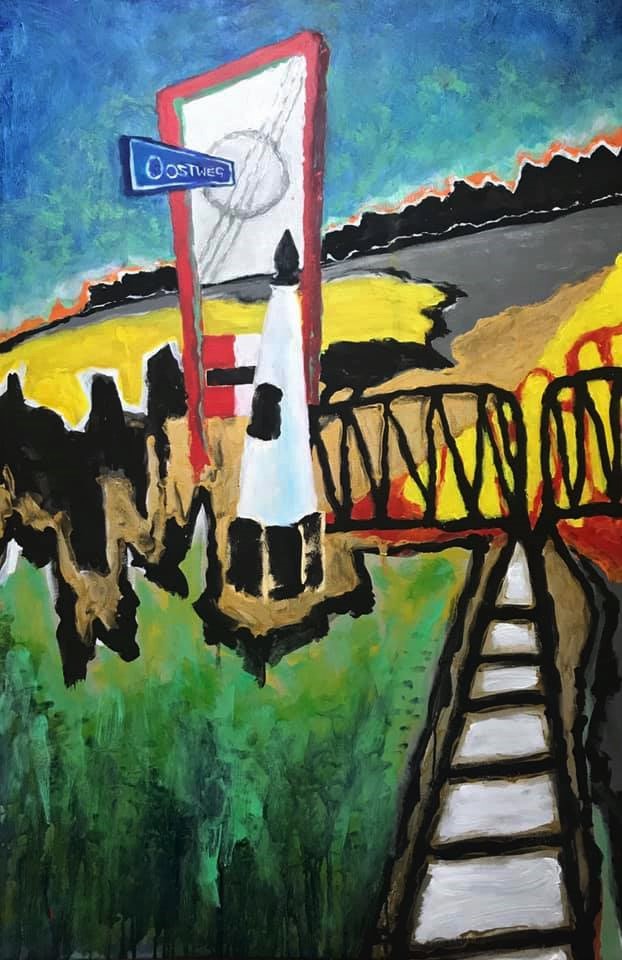 Sometimes making a painting can be a real struggle, just like it was with this one, but I am happy how it turned out. It breaths the atmosphere I was aiming at and gives a pretty good impression of the emptyness of this landscape.
With the second corona wave rapidly grasping around here in the Netherlands, I can only hope it won't lead to another lockdown and that my loved ones will be safe. But, if they lock the border the same way they did last time, this borderpassage is definetly not gonna keep me out.
Raemansky 2020 ©
You Might Also Like:
On Space and Fogginess, Lack of Language and Painting. M. Jacinta Silva Armstrong, London.
Flowing Equines : Happy New Year 2121 Neerajj Mittra & His Muse, New Delhi, India
Flowing Equines: Fiery Passions Alluring Dreams by Neerajj Mittra, New Delhi, India
Find the resident or publication