Categories
Day One: Wandering. Alina Orlov, Israel.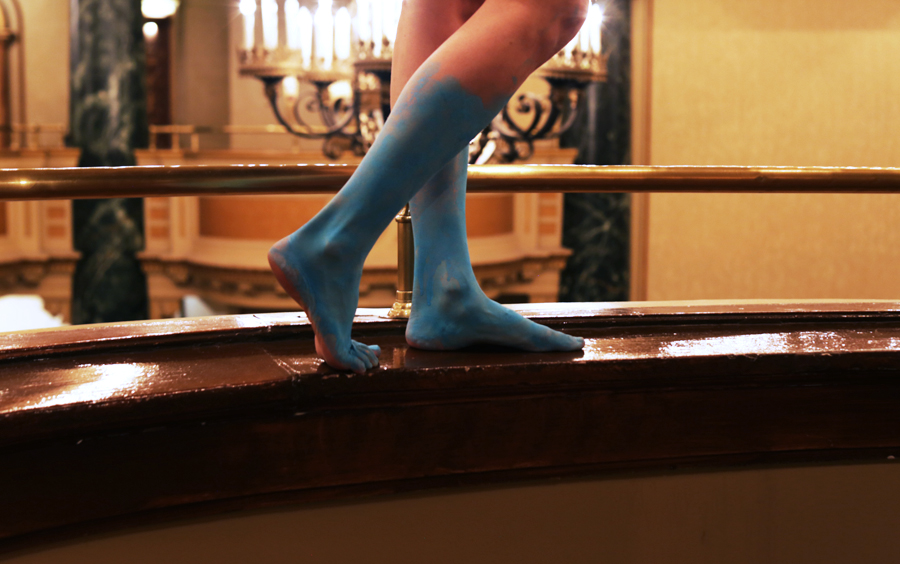 I was born in Soviet Russia, relocated to Israel at a young age, and moved to the USA for graduate studies in Chicago. My work reflects on these migrations and investigates concepts pertaining to fragmented identities and estrangements.
After three years of being in this country it's time to move; to go to a new place, but this time with no plan, and the big desire to be able to get home. But I guess I am also asking myself the most obvious question of all, what is home? And where can I feel this way?
During my time in this residency I will explore the land that I am currently in, as a way to say goodbye. To go with my camera and try to reflect. To return to being a nomad, and explore what that actually means. I will look back at all the work that I have done here, and question what has changed. Who am I now? What work do I want to make now? What feels too familiar, and therefore needs to change? If the work feels too comfortable, it's boring, if it's too known there is no excitement in creating something.
Ballroom
I am posting now my first work that I have done when I just came to the US, titled Ballroom, when everything felt so strange and distant. A seemingly nude woman dances alone, her bare feet coloured a faded blue, and sings a Russian pop song in a failing voice – while flashing lights, American arcade machines, a sparkling evening gown hanging on a coat-hanger in a tiny room, all suggest simultaneous contexts of ambition, nostalgia and unfulfillment; a mix of yearning and regret for what perhaps was and no longer is, or for what never was at all. The video is shown in a loop – no end, no beginning. A constant state of a dream.
Reflecting on this work now during the pandemic, the perspective has shifted; it's mostly shot indoors, alone – looking at things through glass, feeling like looking at life from a distance again – but a different one.
I came here and I am leaving here. What does that feeling mean to me? Why did I come? What was I looking for? What did I find? And where do I go now?
Video – Click Here
You Might Also Like:
Open Call: "Ctrl+"Art Project, Cooperation between 50 Chinese artists and 50 foreign artists
Game and collage, Sveta Nosova
Learning White Line or Provincetown Printmaking, Emily Orzech
Find the resident or publication