Categories
People, Owls and Creatures. Nina Annabelle Märkl
Ink and Watercolour Drawings and Paperclaysculptures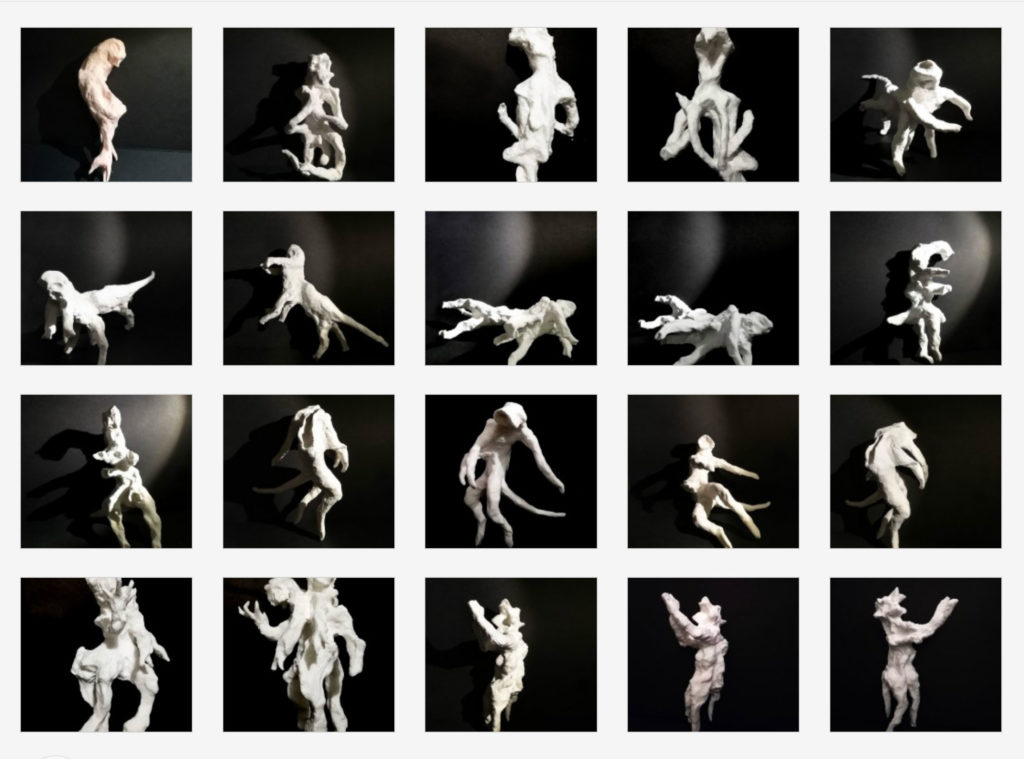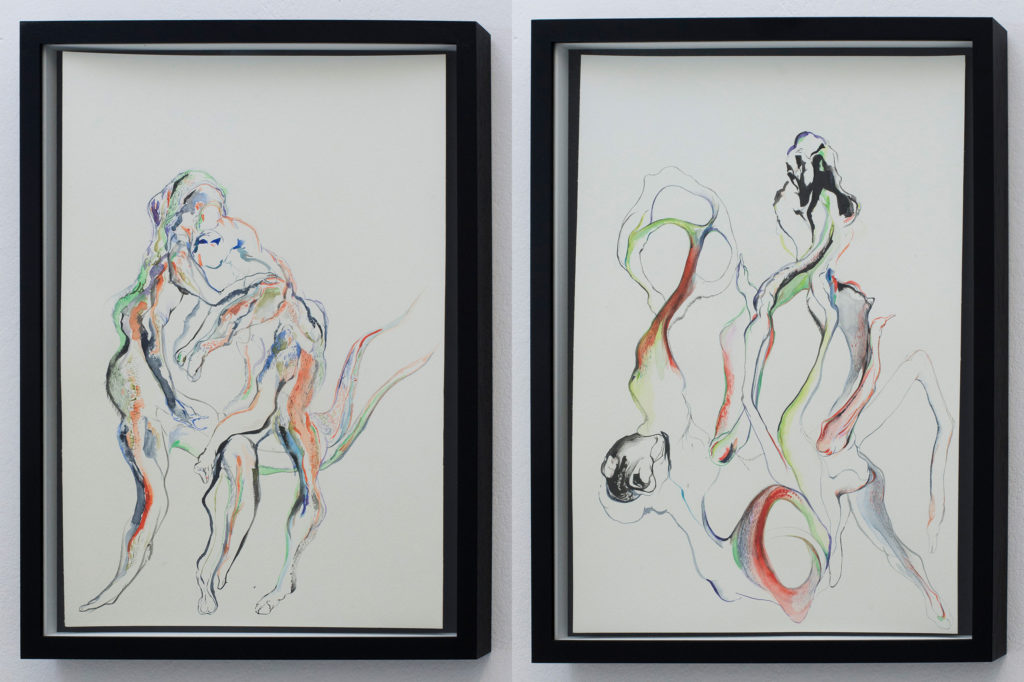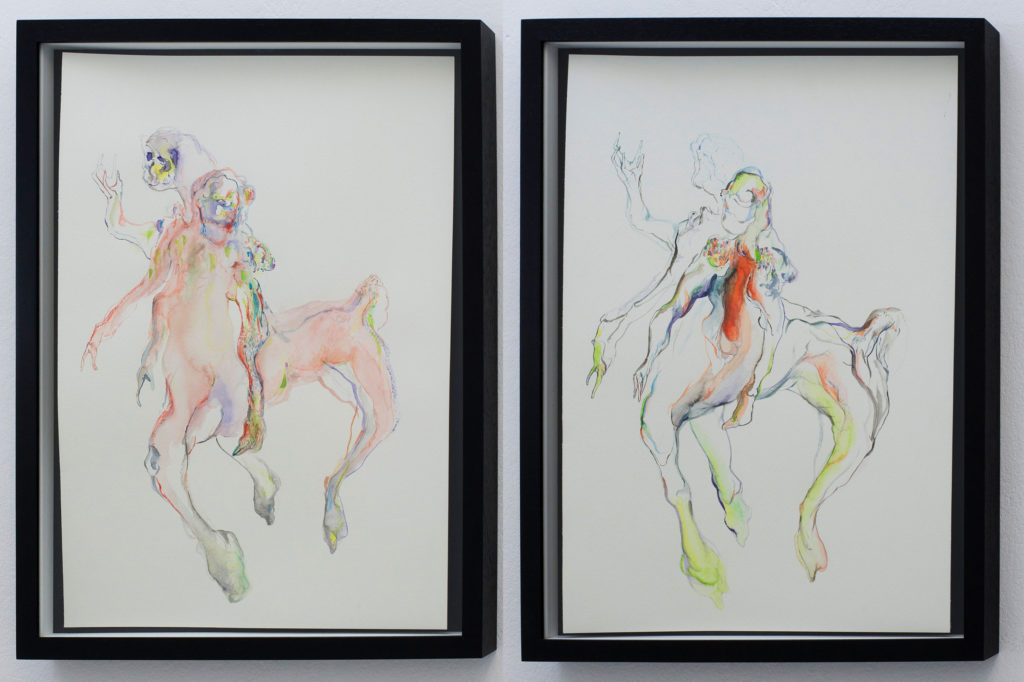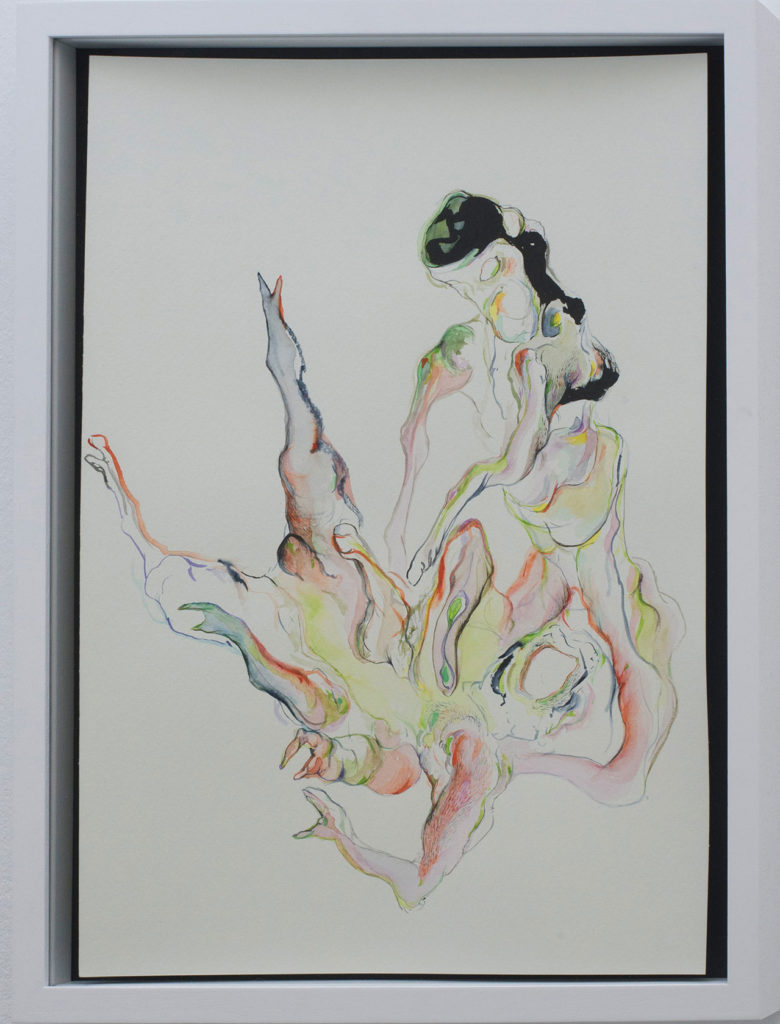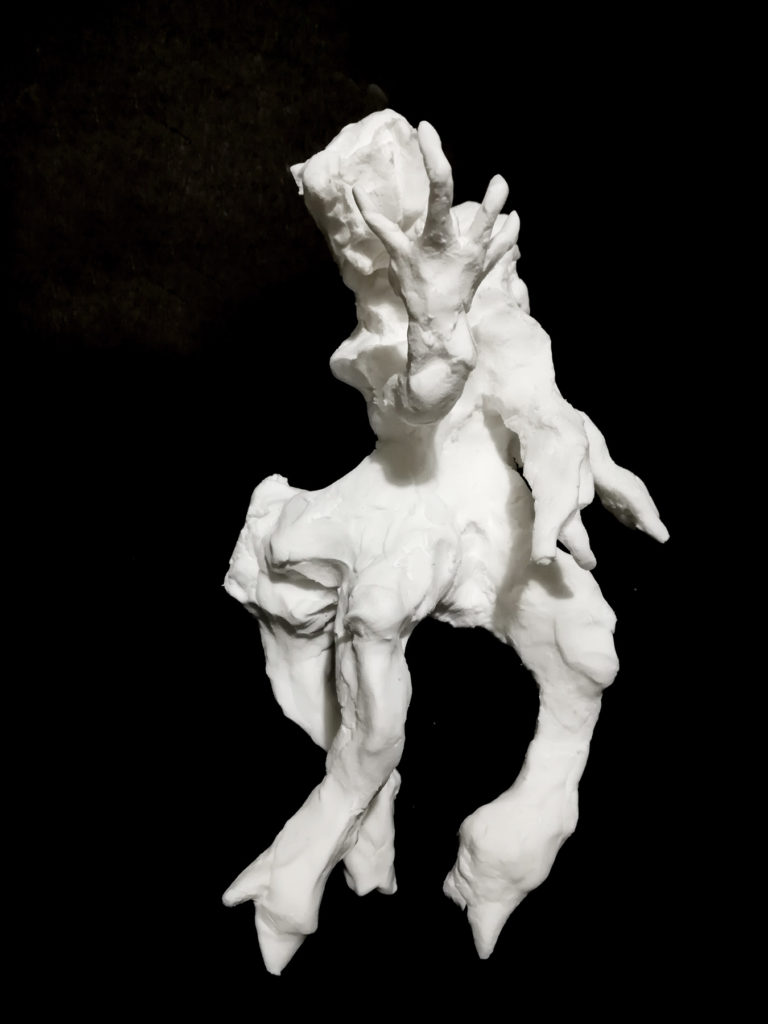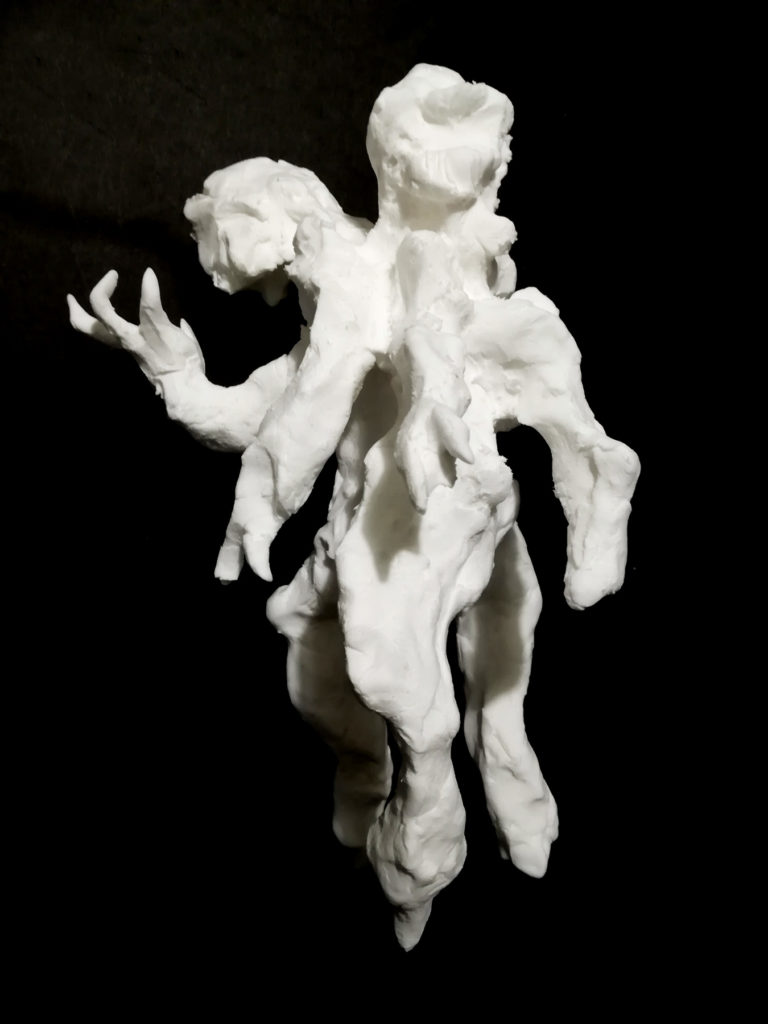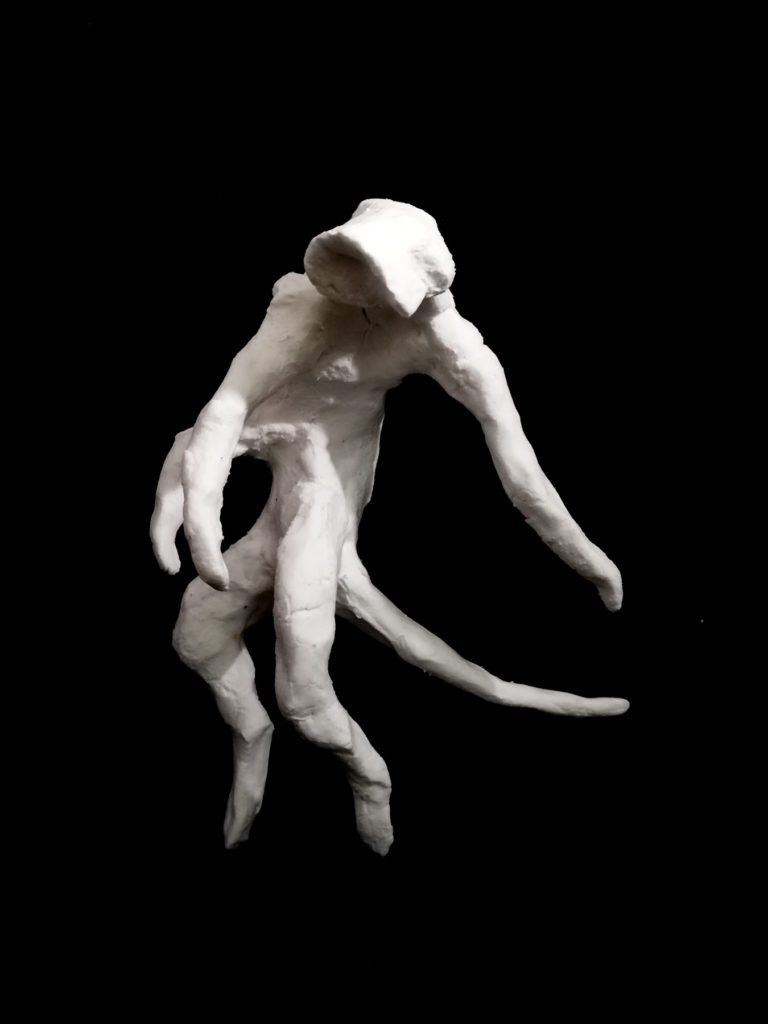 In the end of last year, around November and later in Christmas time I started with sculptures I made of paperclay. I happened to find the material in Japan, during a stay in October. The figuration is inspired by drawings. Sketches I made about people I met by chance, by situations I imagined, by drawings of animals and depictions of archetypical figurations combining traces of human beings and animals.
The sculptures are both artworks of their own and models for the watercolour drawings and for the drawing "Mutares" which could be seen in the post about the exhibition "Fragile".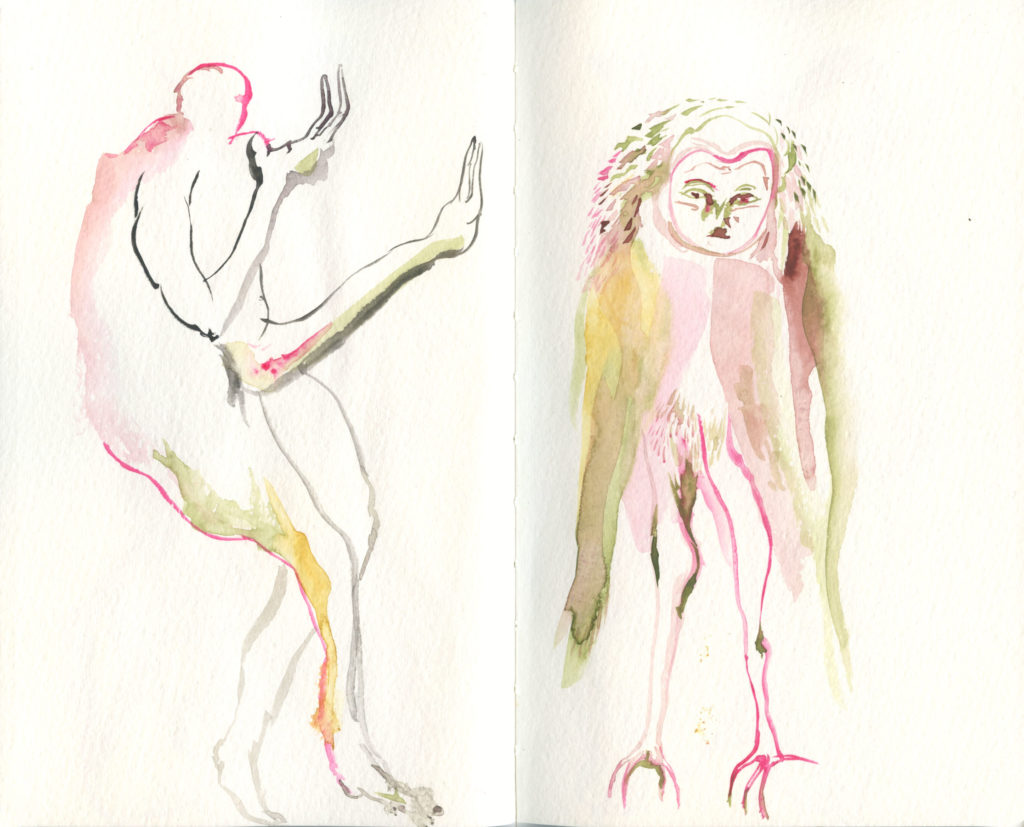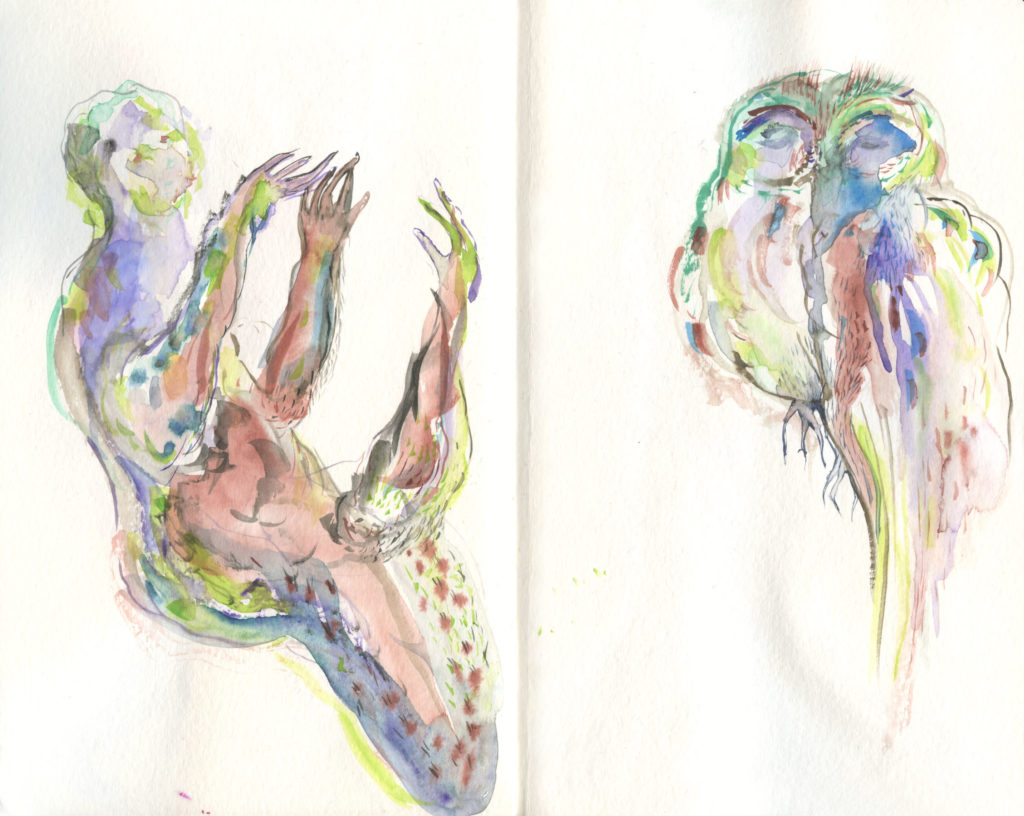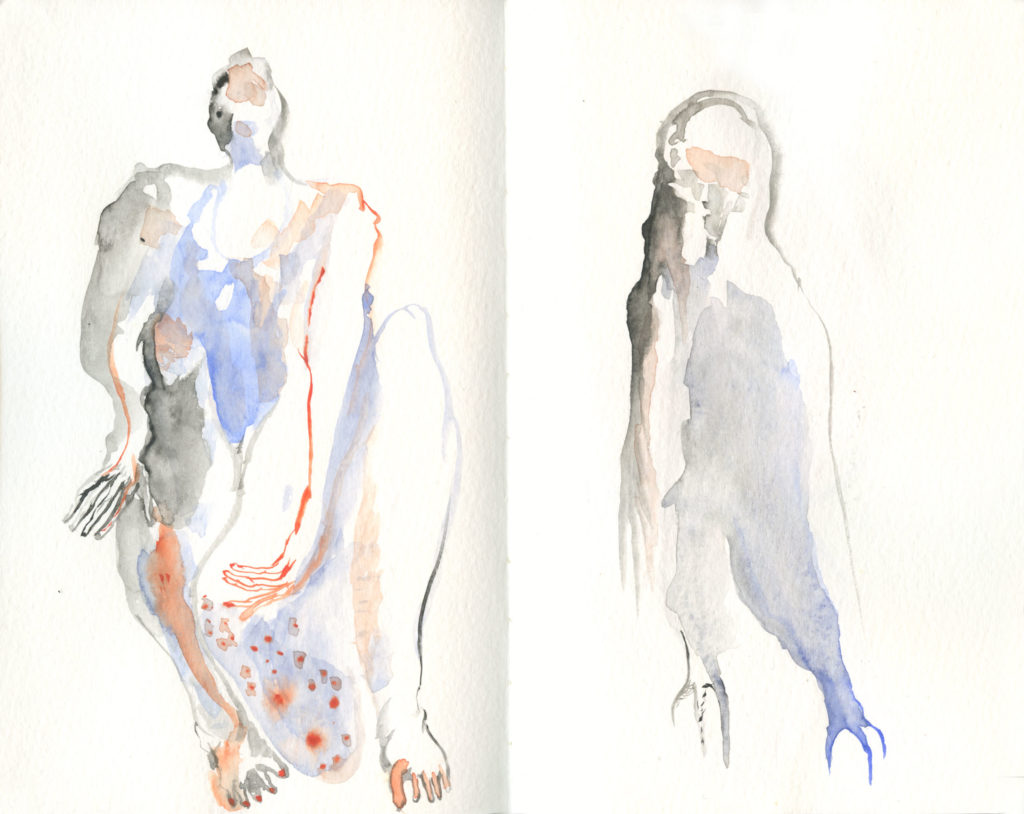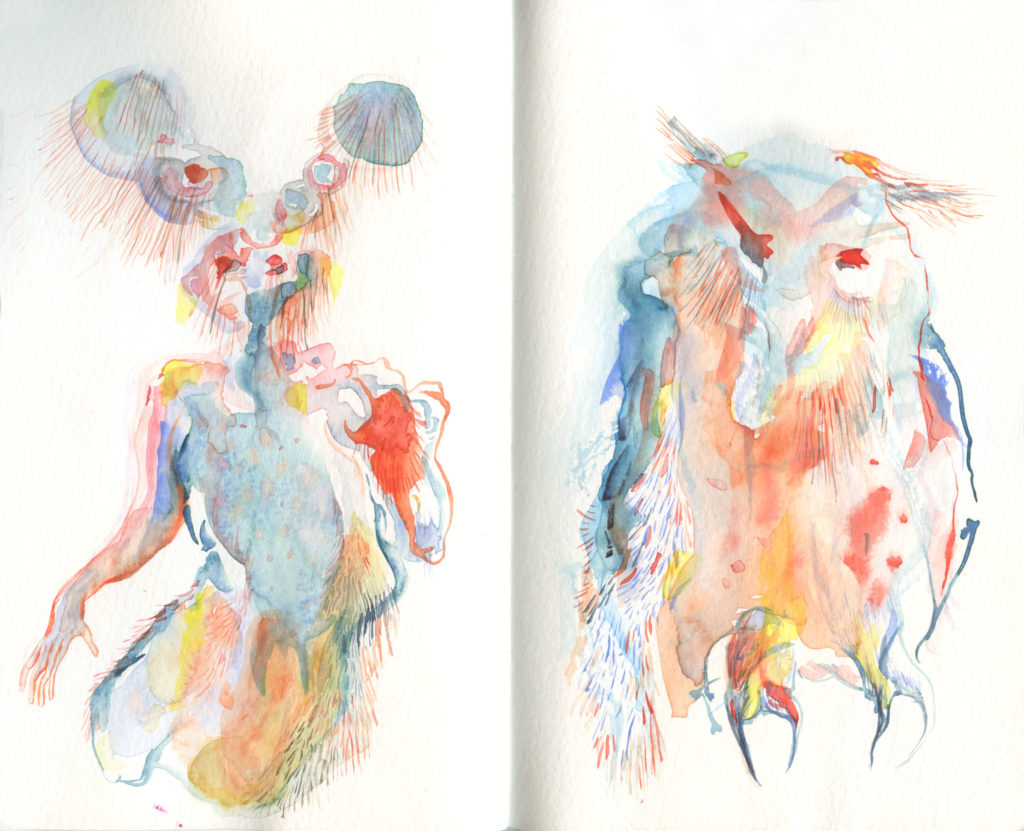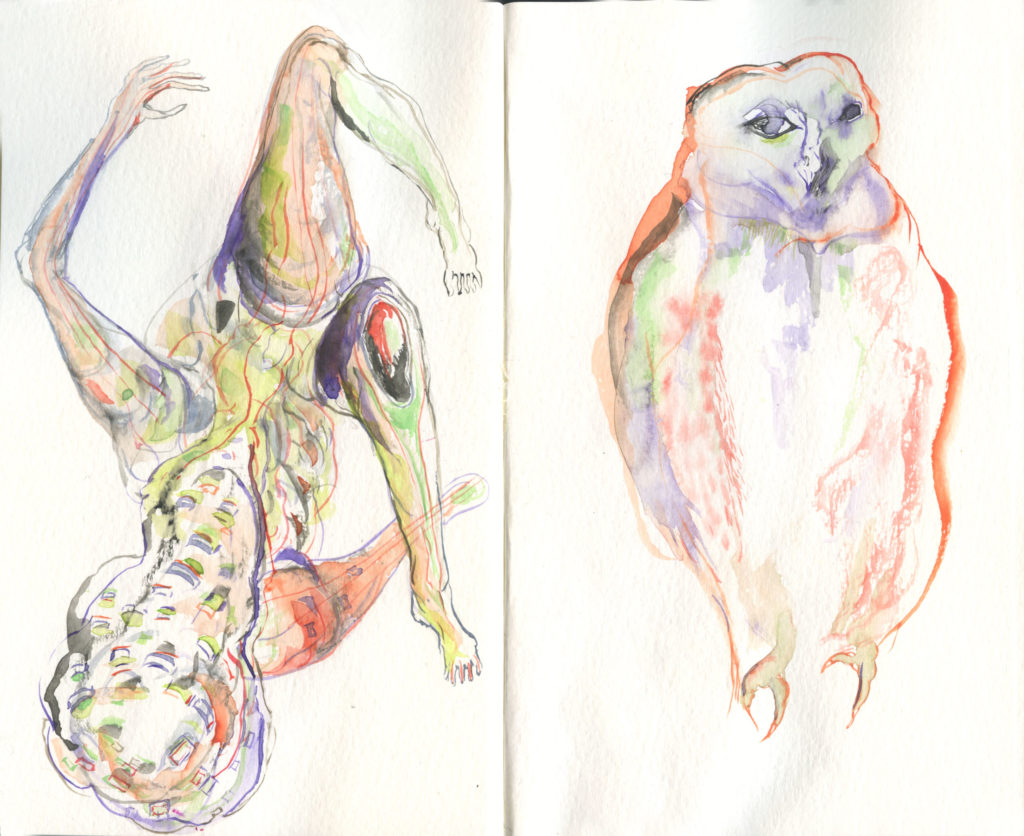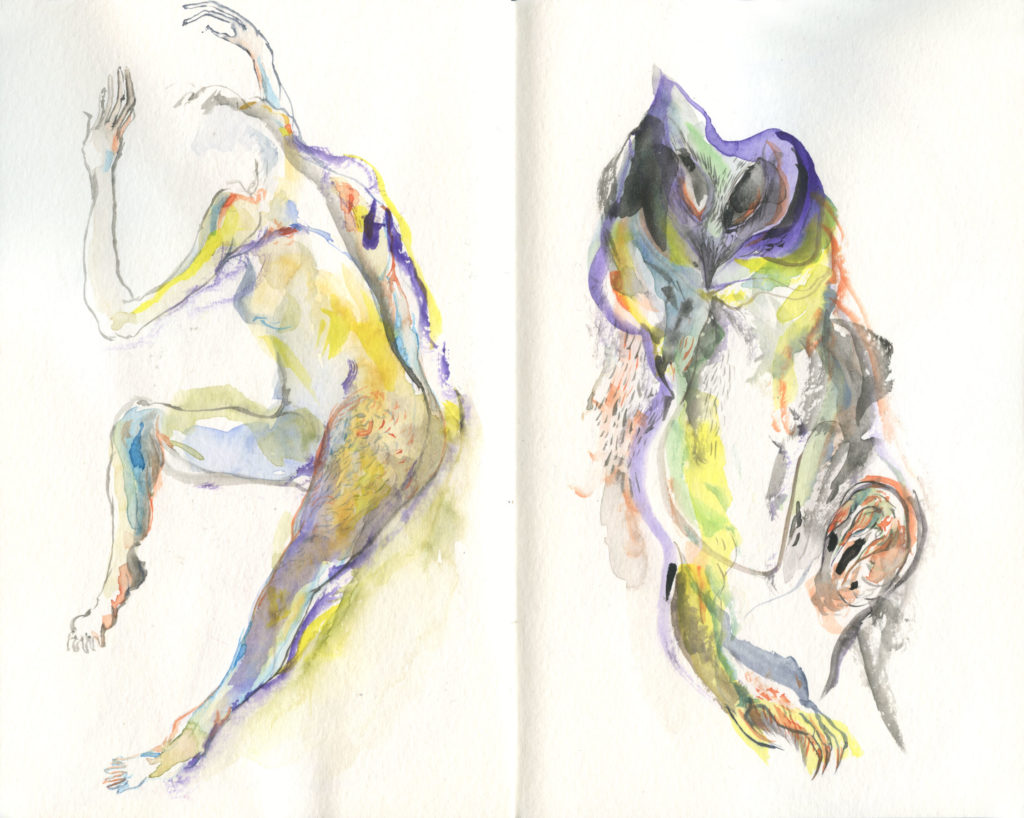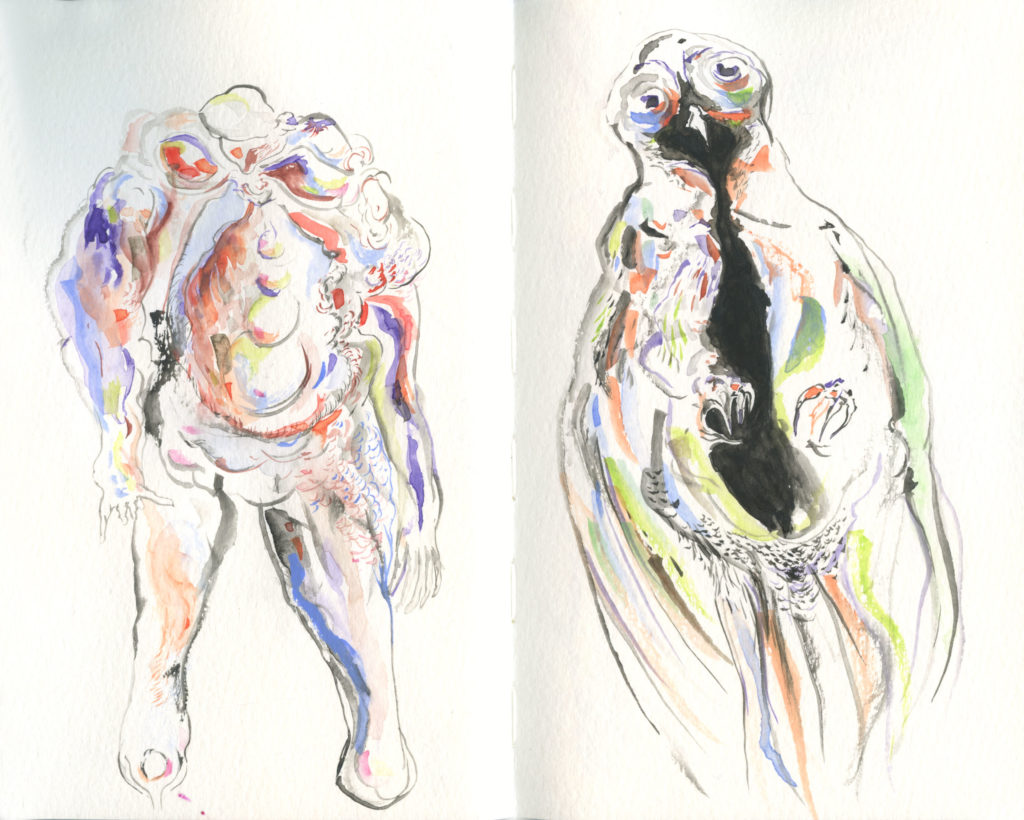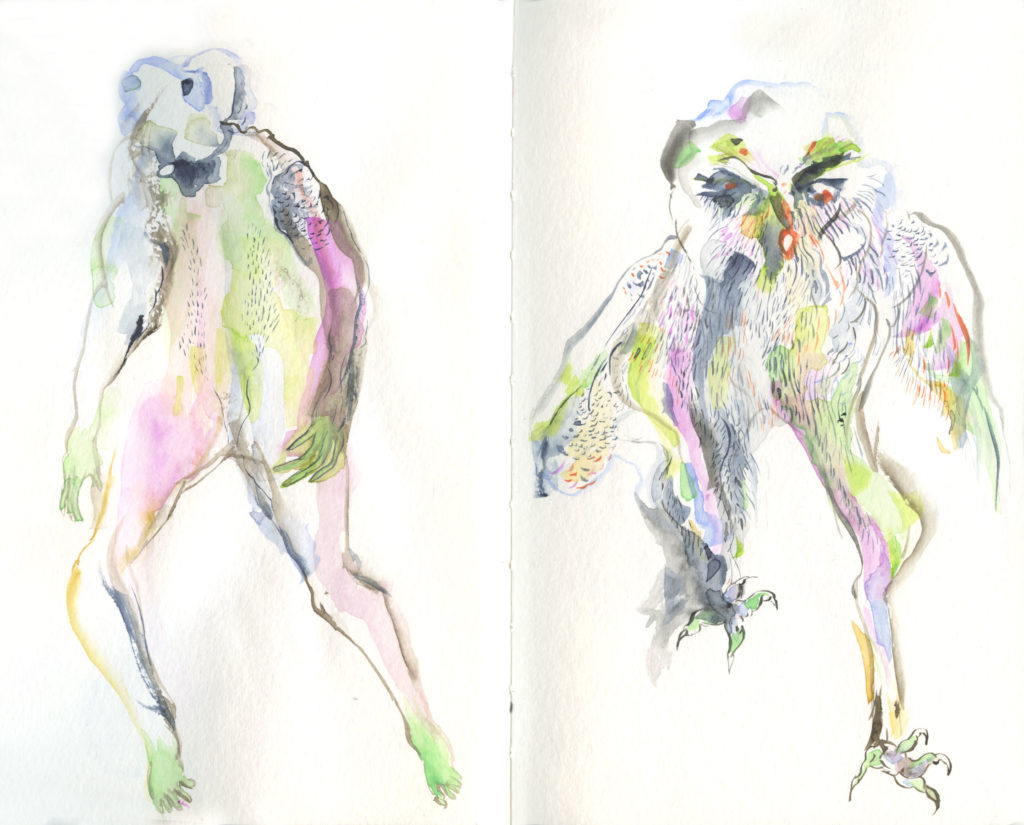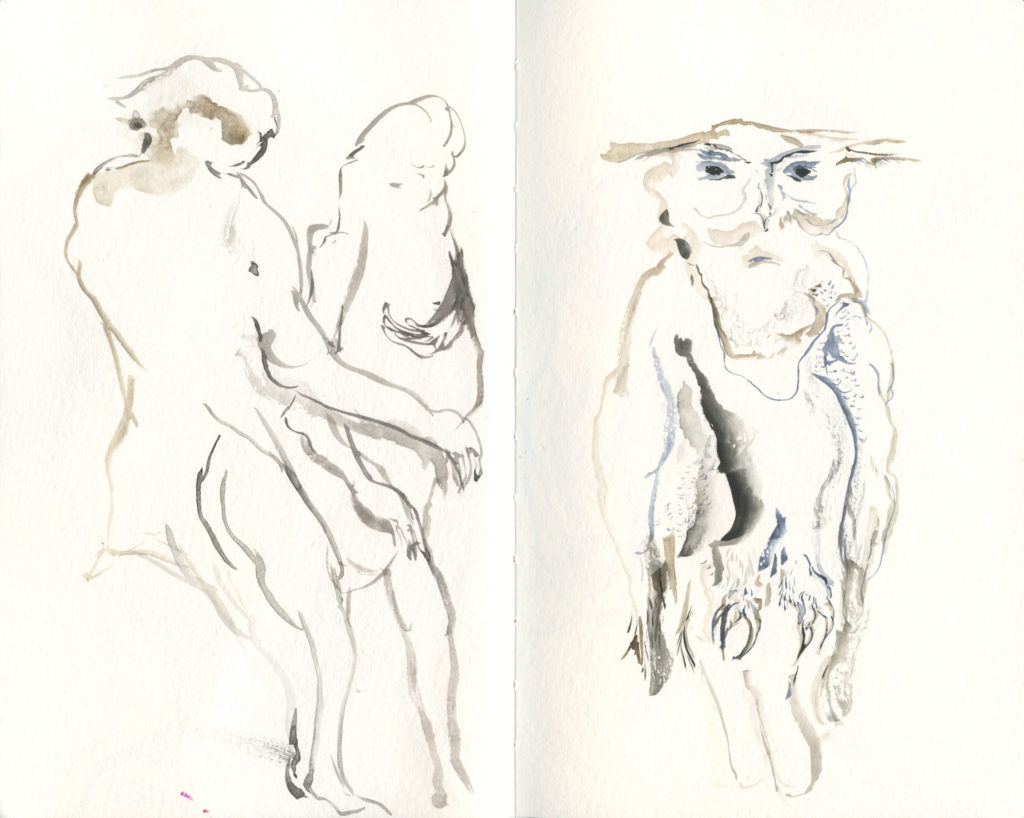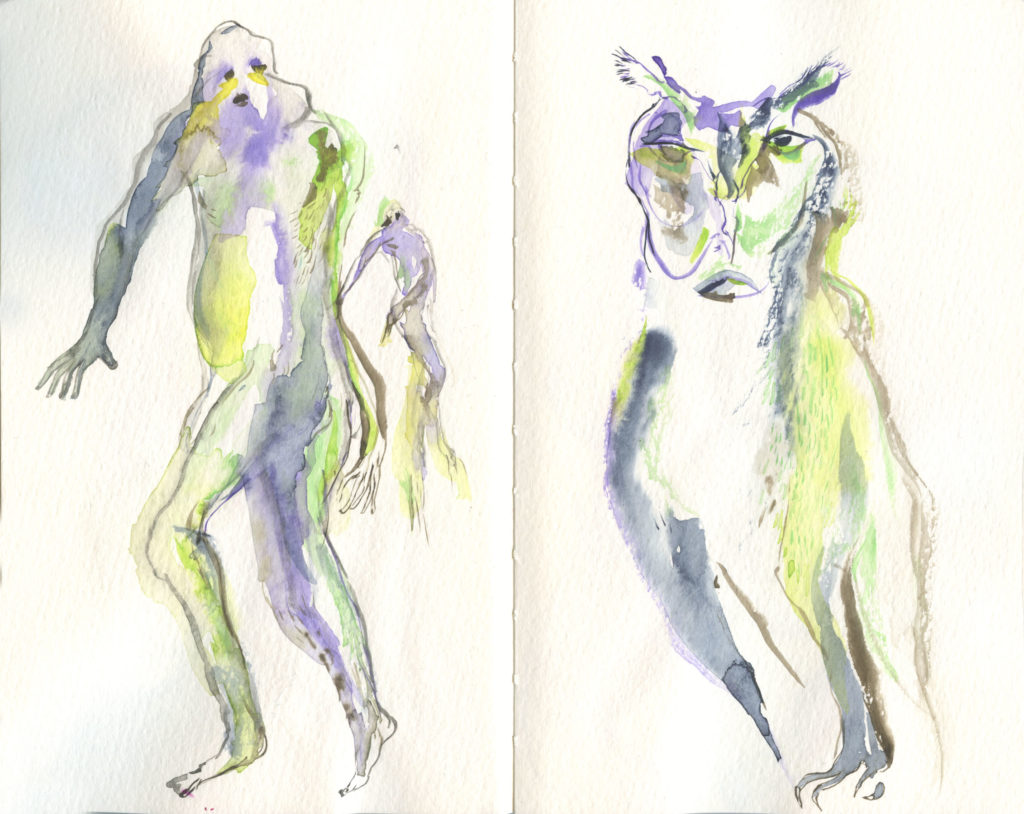 In this sketchbook colour appears for the first time within my work. Usually my drawings are reduced to black and white, the plain space of the paper and the play of light and shadows that occurs through cutouts and folds, making the paper a sculpture of its own. The reduction to black and white frees the motives depicted in the drawings from their original context and sets them free to be read within their various possible meanings. In contrast to that the watercolour drawings are much more direct.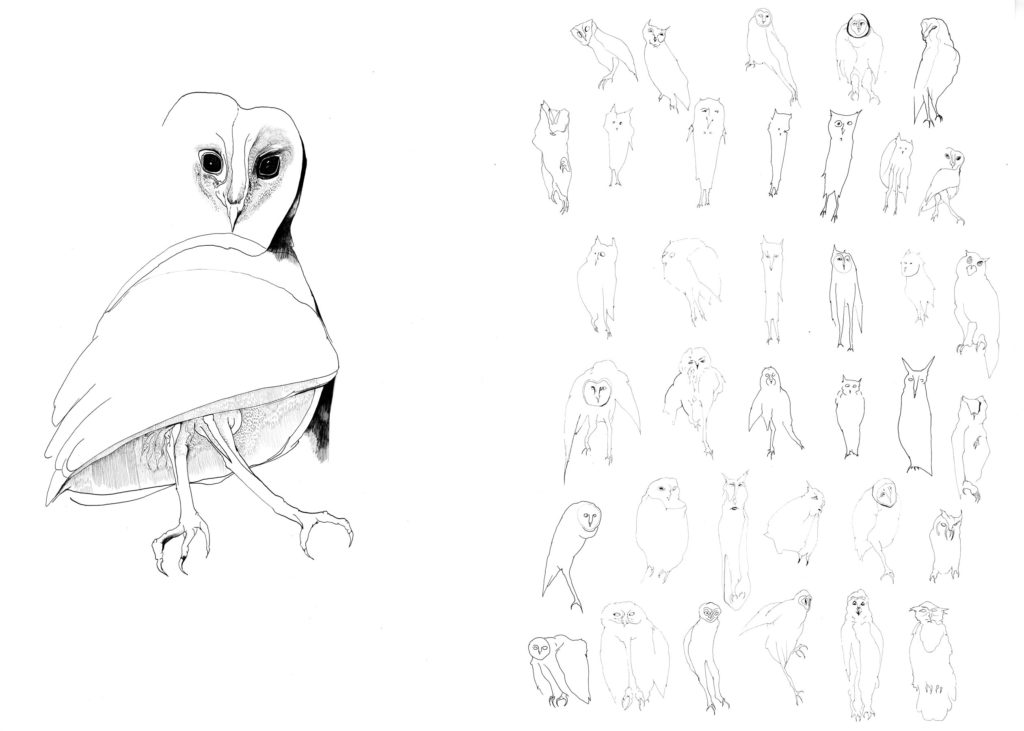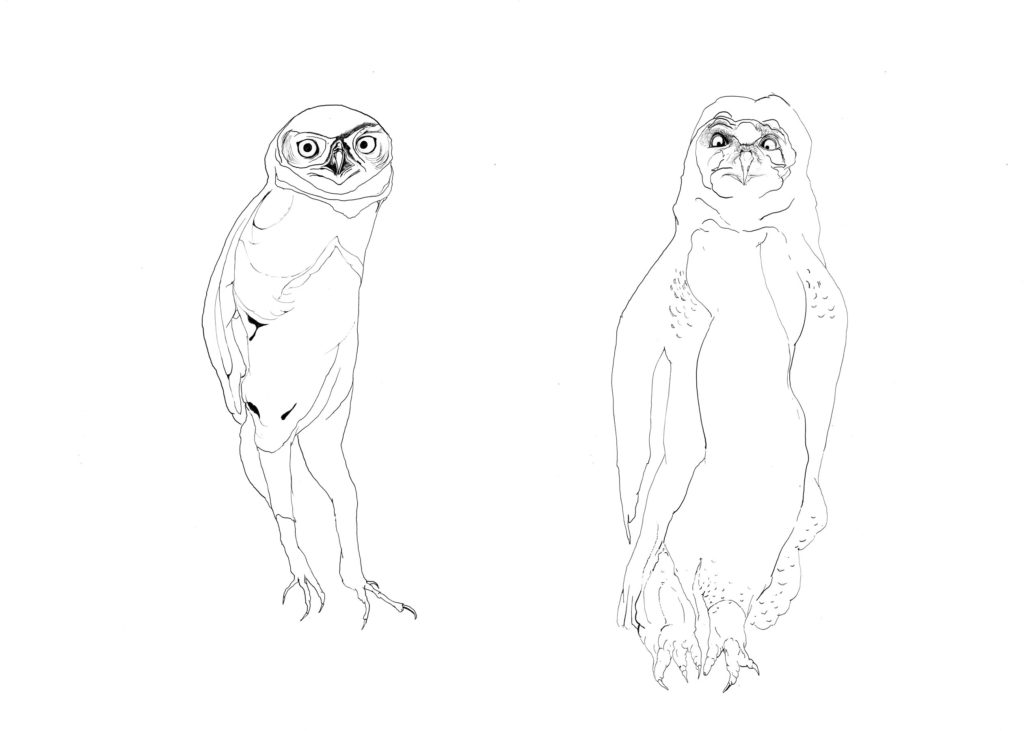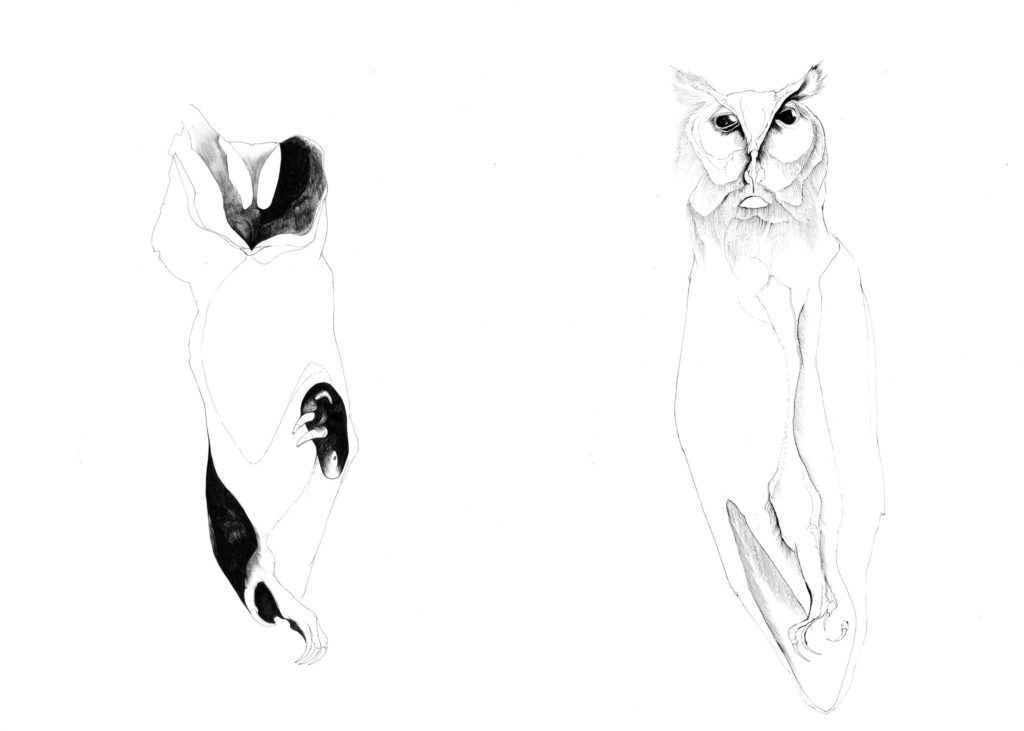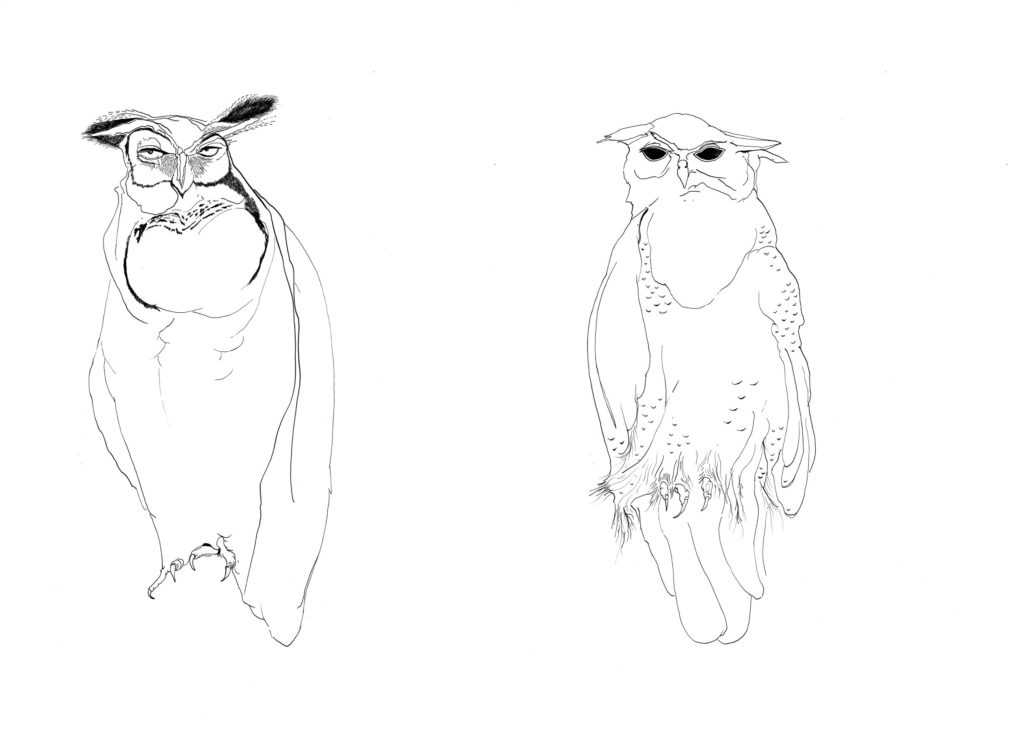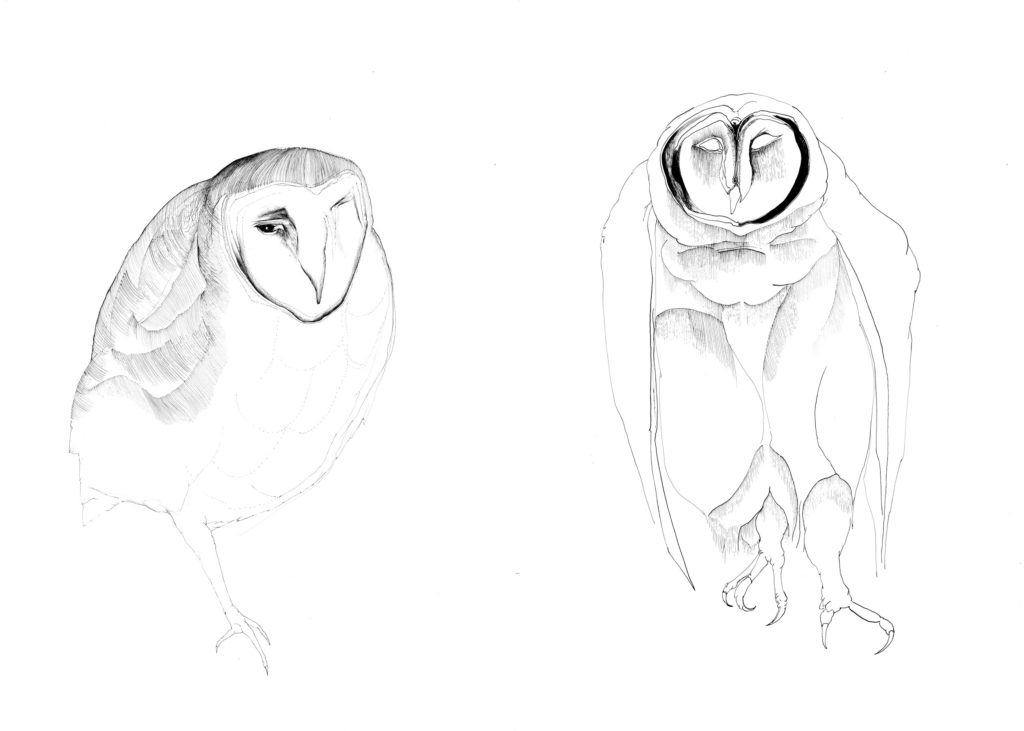 You Might Also Like:
Flowing Equines : Happy New Year 2121 Neerajj Mittra & His Muse, New Delhi, India
Flowing Equines: Fiery Passions Alluring Dreams by Neerajj Mittra, New Delhi, India
Visual Meditations, Naza del Rosal Ortiz
Find the resident or publication