Categories
NEW "WOOL" PAINTING-CRYSTAL MARSHALL
I recently finished a new work titled "Wool V-Observer" The series has to do with reconciliation of identity in the midst of trial and tribulation, loss and suffering.
In this work the figure has relented to become a mere observer no longer participating in social norms or cultural practices. There's a point in time when life itself stops making sense and disassociation is necessary for self reflection. In the work solitude with the help of spirit guides in the form of thoughts help to shape a sense of perception from a distance.
I started out with ink first to establish vibrancy for the first layer. I really love how bright inks can be with just one application.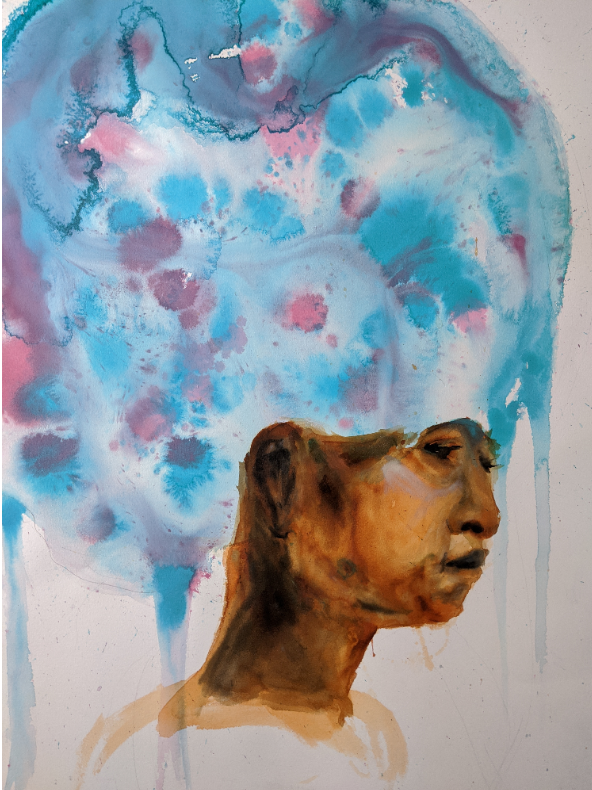 I wanted the figure to appear fixated on something in the distance with a bit of resoluteness. Like the sculpture "The Thinker" the figure contemplates her fate and the future.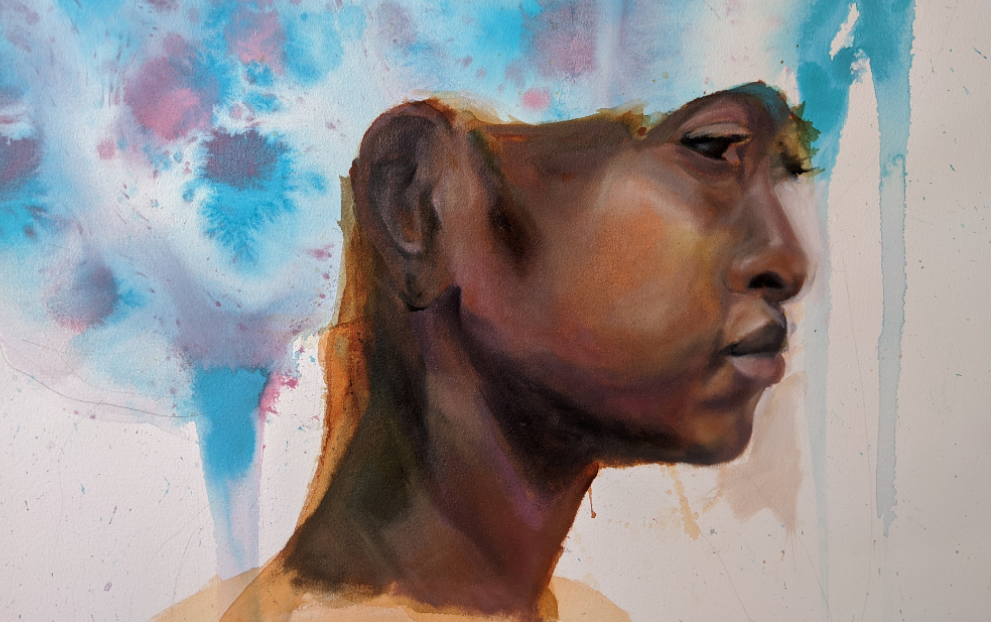 I slowly build up the figure with oil on top of the ink which was more so of a sketch. I tried to stay true to the originally color scheme. I really enjoyed seeing the juxtaposition of the sepia tone and the blue at this point.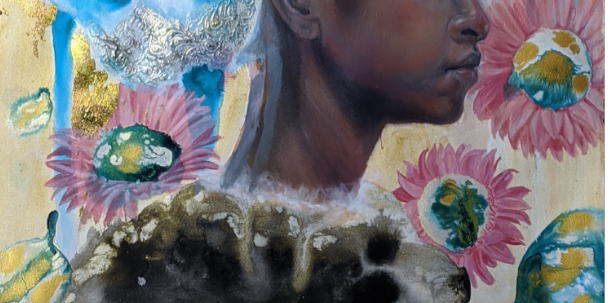 As I began to veer away from the figure I decided to focus on the background and the space to place the figure within. I had to decide whether it would compliment or take away attention from the figure. I decided to add in a floral arrangement to signify the mental space. I settled on that as a visual to signify thoughts and ideas as they tend to take shape and blossom in the mind- it's a form of spiritual growth. The ideas and concepts ultimately become guides for the mind.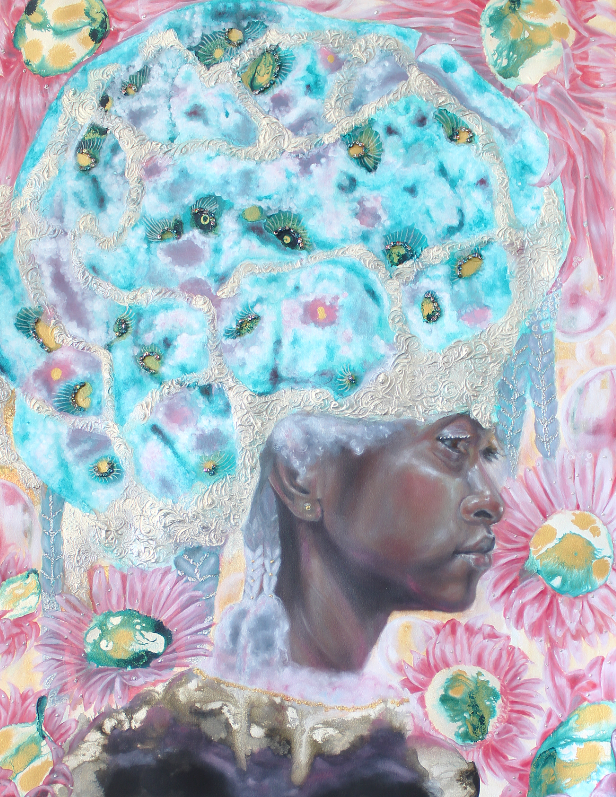 Here's the final product. The Afro which is also a focal point also symbolizes the observation taking place. Jeweled eyes emerge from the hair as one looks closely in. As earthly hosts we can't perceive the realm of the spirit nor the number of guides present to help one individual as the work is meant to suggest.
Feel free to share your thoughts!
You Might Also Like:
Flowing Equines : Happy New Year 2121 Neerajj Mittra & His Muse, New Delhi, India
Flowing Equines: Fiery Passions Alluring Dreams by Neerajj Mittra, New Delhi, India
Visual Meditations, Naza del Rosal Ortiz
Find the resident or publication