Categories
Making Herstory
Star Trauth-Artist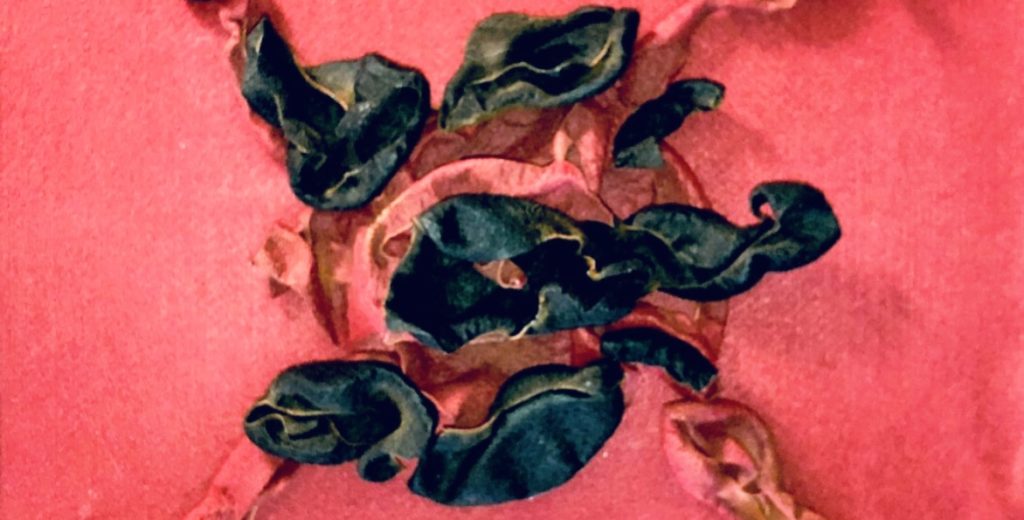 ---
Timing is weird for me or maybe it isn't but things seem to happen when I least expect. I would like to say I am used to it however, it always surprises me how things play out.
There is this group of artists called FAMA, Fiber Artists Miami Association, and I really wanted to be a part of it. They are a like-minded group of artists who are doing gorgeous and thought-provoking work. They work with a gallery called CAMP that is doing well-curated, current, and creative exhibitions, that I admire.
It is an odd thing to be plugged in more outside my city than inside. I tend to go where I'm welcomed and where there's low drama. Often that's out of town and more often out of the country.
The first opportunity I had to be a part of FAMA and CAMP both was when I was at my weakest and bedridden. There's a lot of awe given to artists who create sick and in bed and no matter what you think of the art the process is really difficult.
This was an exhibition with specifications. If I wanted in I would have to create a piece. I was fighting for my life, why not join one more fight. It took a lot of effort but I got it done and was proud to be a part of, "64 Women Pulling at the Threads of Social Discourse."
What follows is the statement on the piece.
"I'm a hippie kid. My parents were hippies, nomads, and migrant farmers. I was raised across the country on many farms from picking cherries in Oregon to digging potatoes in Idaho.
One thing I absolutely enjoyed was when the farms had a barn square to admire. It was more than my love of art that drew me to these. It was the individuality they displayed. That I could construct a barn square in my individual process was super cool to me, as well.
We were a fiber art family though we didn't think of it elevated in that way at the time. Sewing, knitting, crocheting, macramé, were what we did at day's end around the fire while relating to others about the change they wished to see in our world or why they chose to step out of mainstream society.
You see I was not just being raised on fresh produce and sunshine but on the ideals of equality and social justice.
The topics were not tailored for me, often the only child in the commune, so I often got a unedited daily lesson on feminism, racial equality, etc and I wouldn't change a thing. These conversations taught me to take serious things seriously.
This call brought my mind back to that communal ideal and those barn squares. I decided I wanted something similar for my 'quilt block' instead of my usual complex collaging and was mindful to keep it simple-which was difficult."
---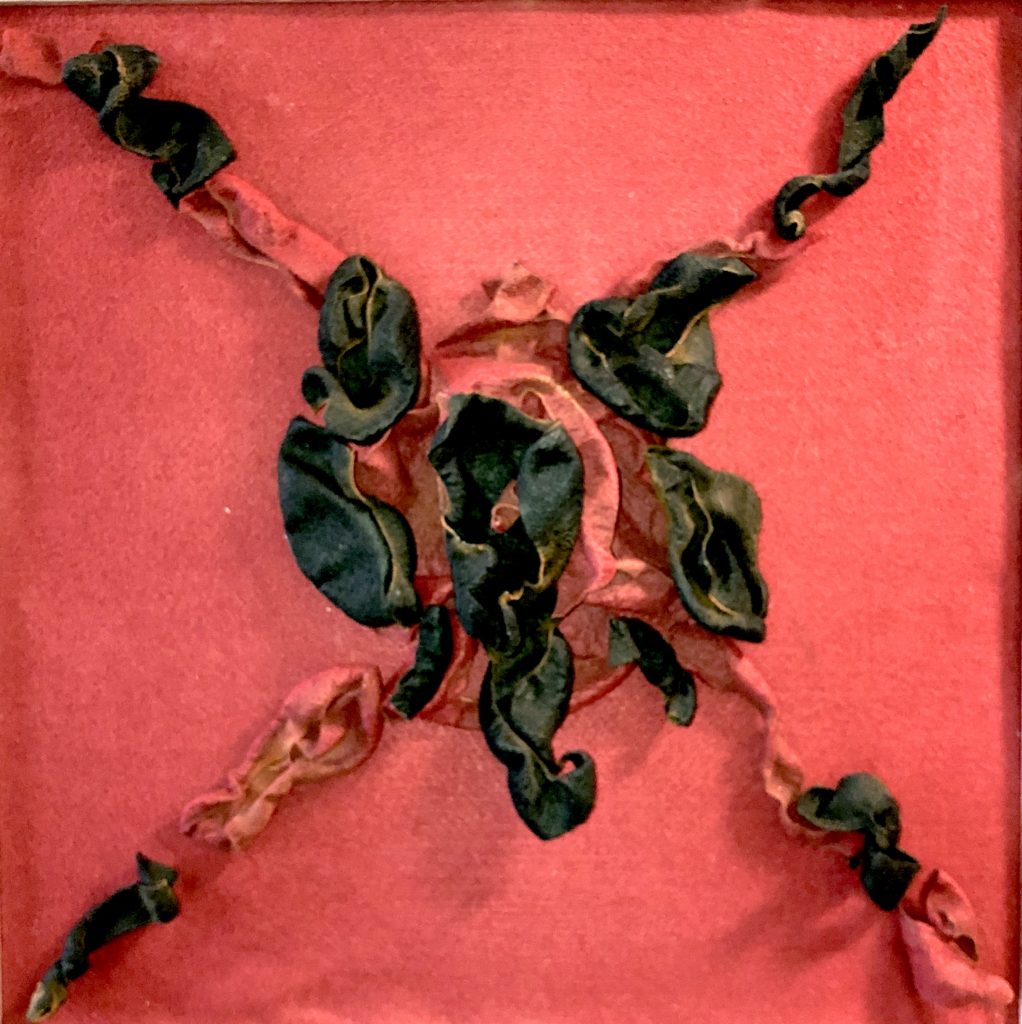 ---
"What doesn't kill me only makes me bloody so I just bleed…"
—Tablo
---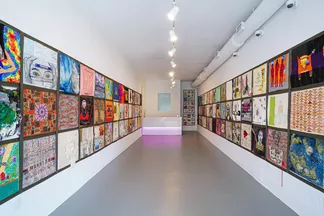 ---
You Might Also Like:
Open Call: "Ctrl+"Art Project, Cooperation between 50 Chinese artists and 50 foreign artists
Game and collage, Sveta Nosova
Learning White Line or Provincetown Printmaking, Emily Orzech
Find the resident or publication