Categories
August at Ateliers Patagonia, Marielle van den Bergh
Etching the Terschelling landscape
Marielle van den Bergh, September 2020
In previous blogs you could see us being in lock-down, caused by the COVID-19 on the island of Terschelling in the North of the Netherlands. We cycled around and later I made black ink paintings on Chinese rice-paper from the characteristic dune landscape.
At home in Eindhoven, we worked on our graphic print for the planned graphic album PATAMAP, which will be presented in November, during the Open Studio Days of Ateliers Patagonia. There are five artists and each one works in a different graphic technique. Mine will be an etching on zinc, using the sugar water technique.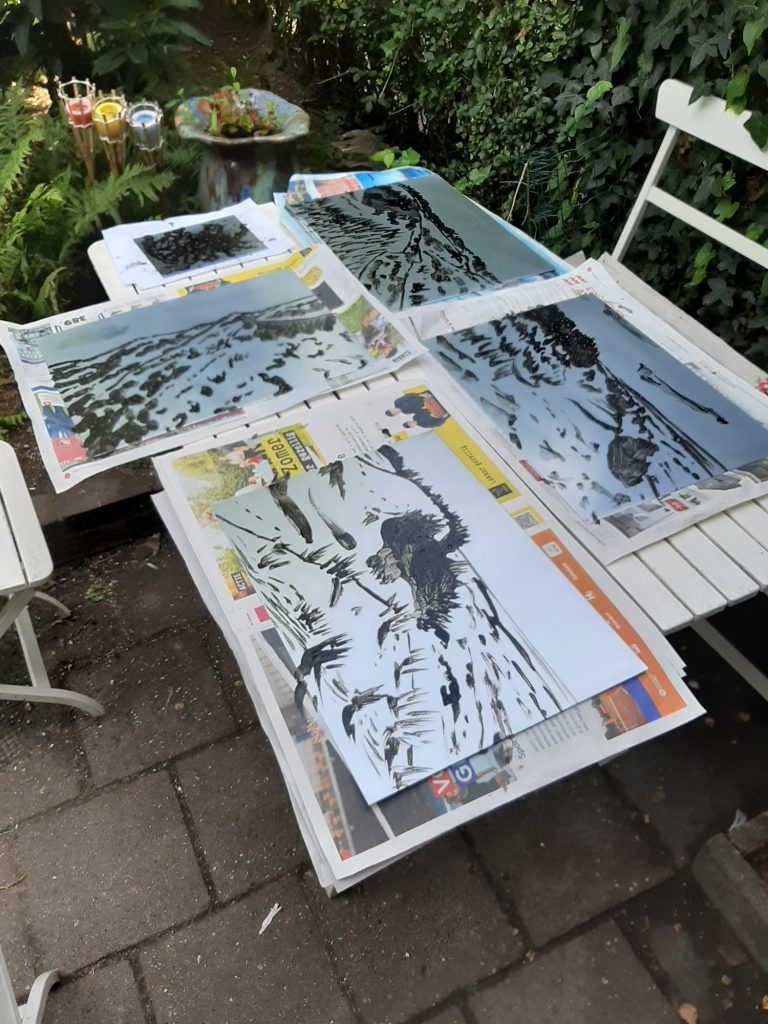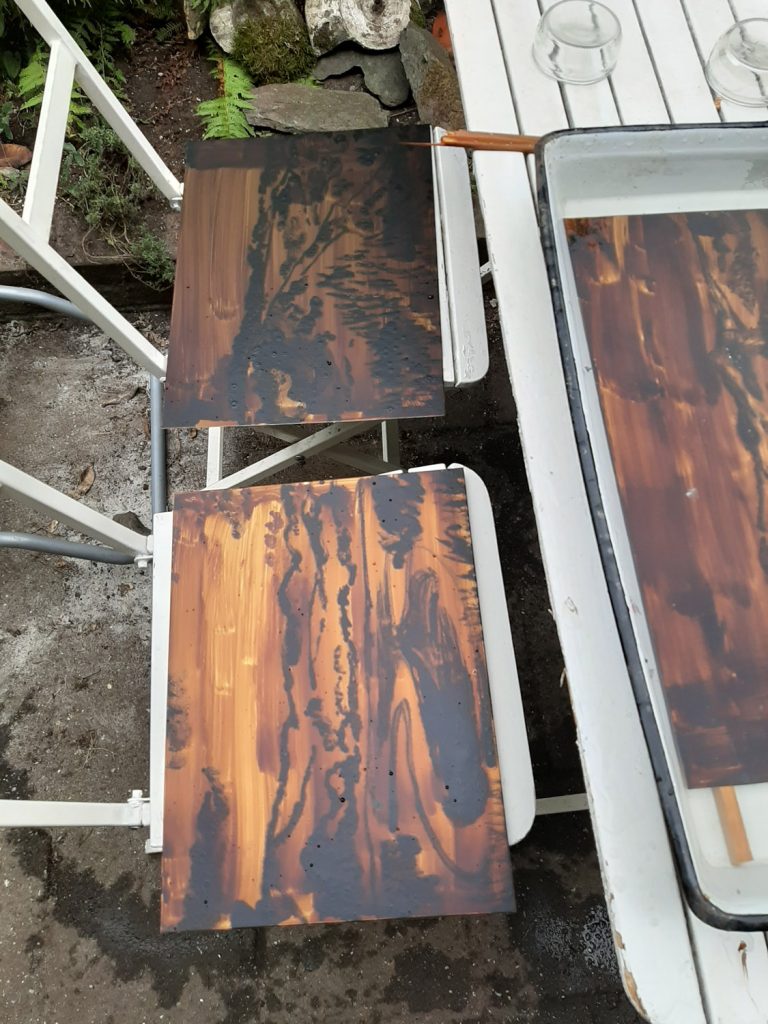 You start with making the first lines of the painting, using a solution of sugar water and soap. When this is dry, you cover the plate with etching ground. When this dried as well, you can open the sugar water lines by washing them away in warm water.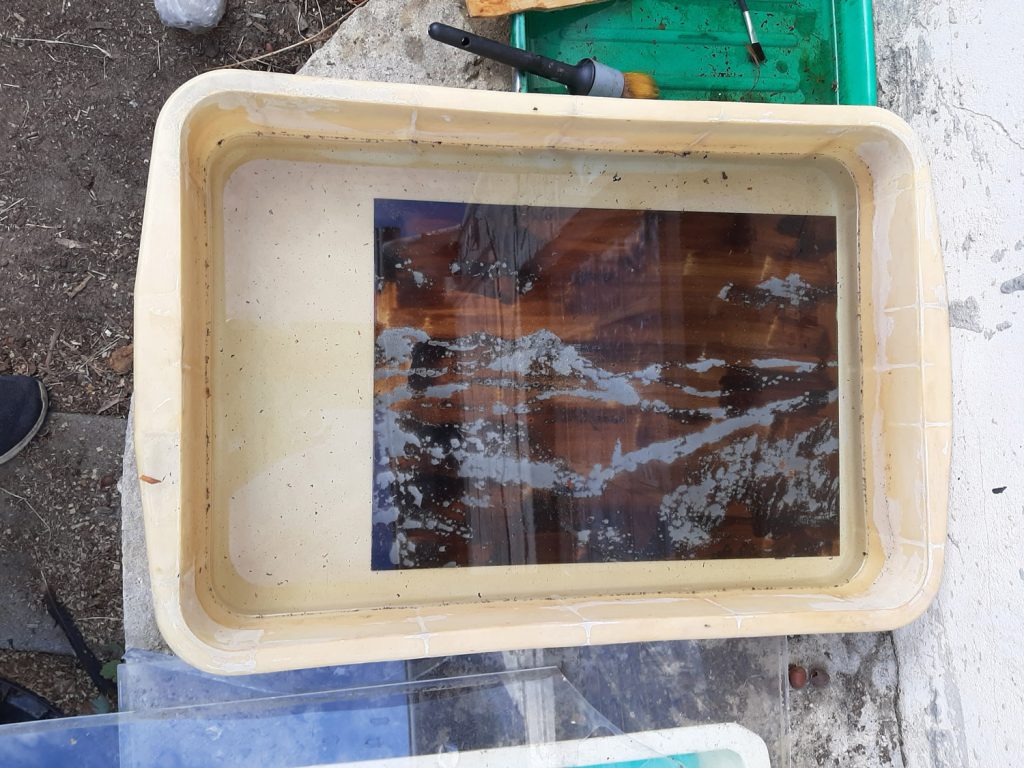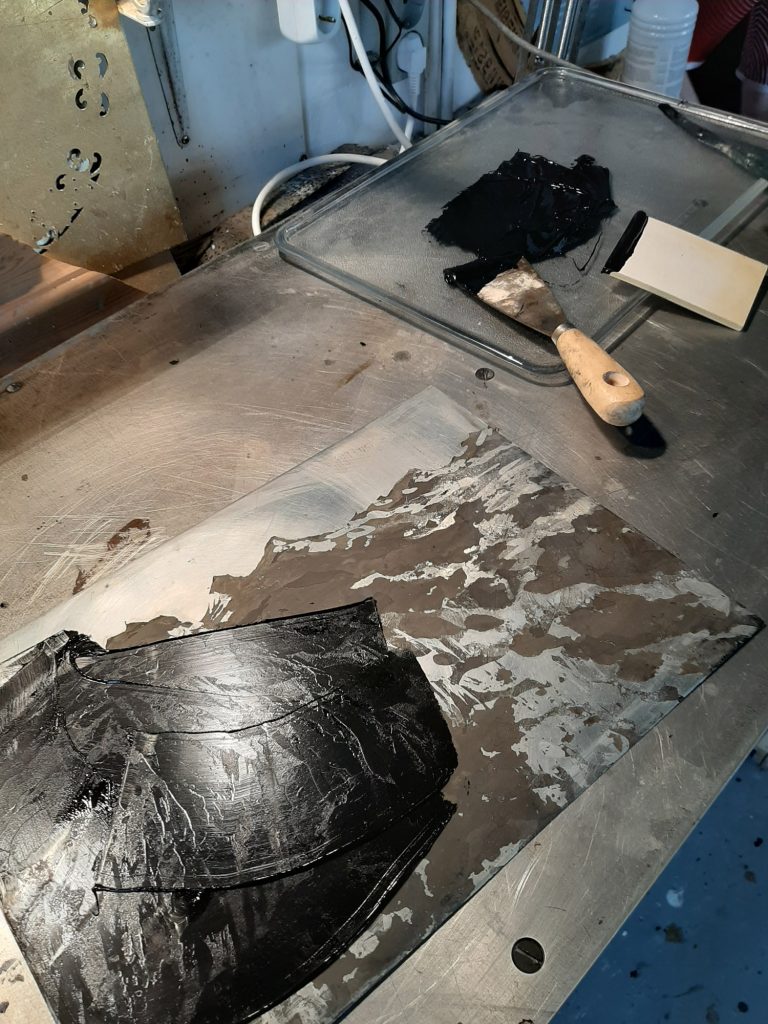 Now you can etch relief by putting the plate for a while in the acid bath. From that moment on, you rework the etching plate by covering parts, filling parts with aquatint (resin dust melted on the plate), scratching parts with sharp tools (dry point), opening up covered parts and so on.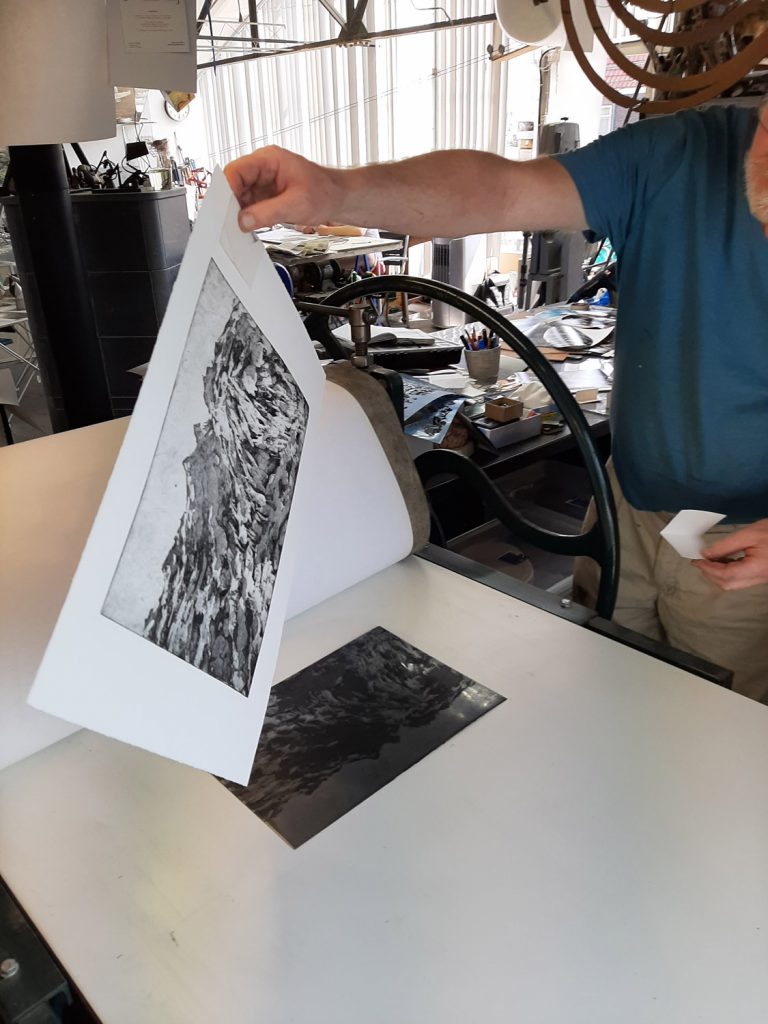 I worked with 6 small and 6 big etching plates. I tried all kinds of different techniques and eventually choose the etching plate that could withstand the making of many prints. If you print an
edition, you have to choose a plate with substantial relief, because in the process of inking, wiping and printing the plate it will wear down and it has to last the edition. You always have to make some more prints, since each print is handwork and you have to learn to judge what nuances you prefer and what is a decent print in the eyes of an expert. I was helped a lot by two graphic experts: Paul Legeland and Mels Dees, both fellow artists at Ateliers Patagonia.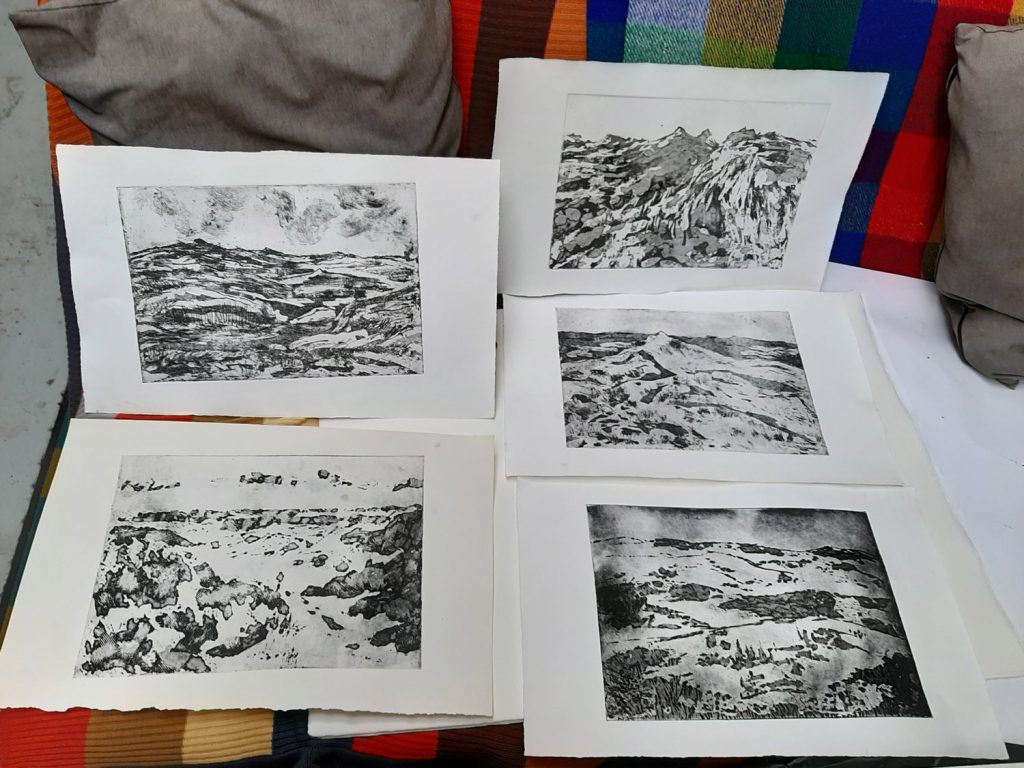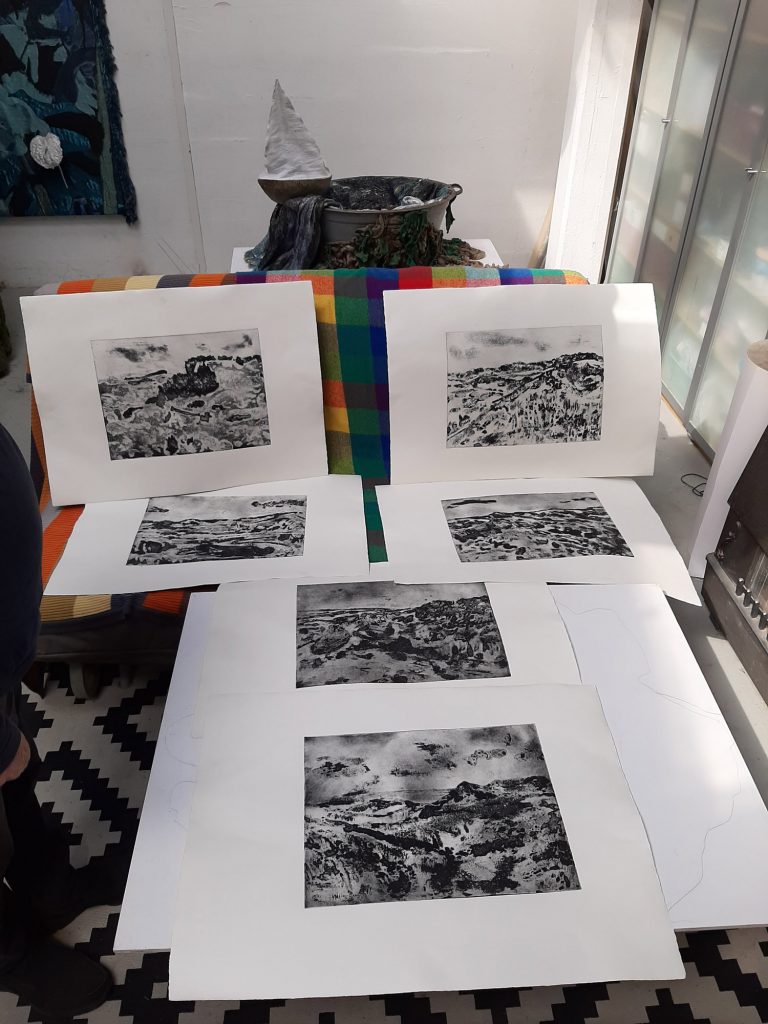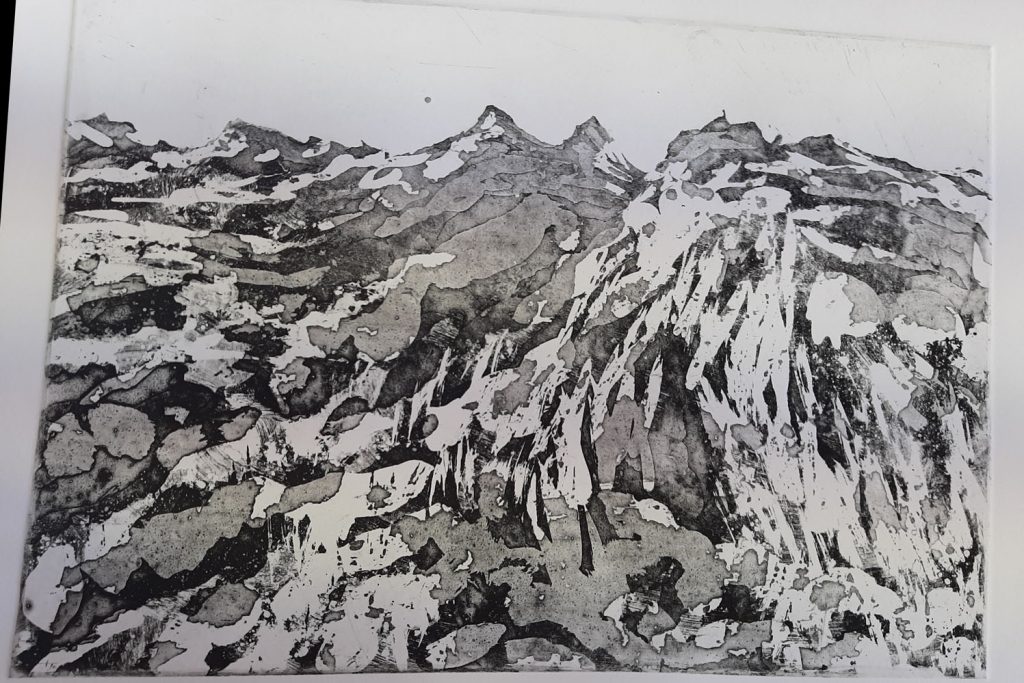 You Might Also Like:
Dinner Party by Maria Guta
Distancing ourselves from ourselves – some first thoughts – by Maria Guta
Back-stage/Front-stage: Anne Fehres & Luke Conroy
Find the resident or publication