Categories
Work in progress – Wool Series, Crystal Marshall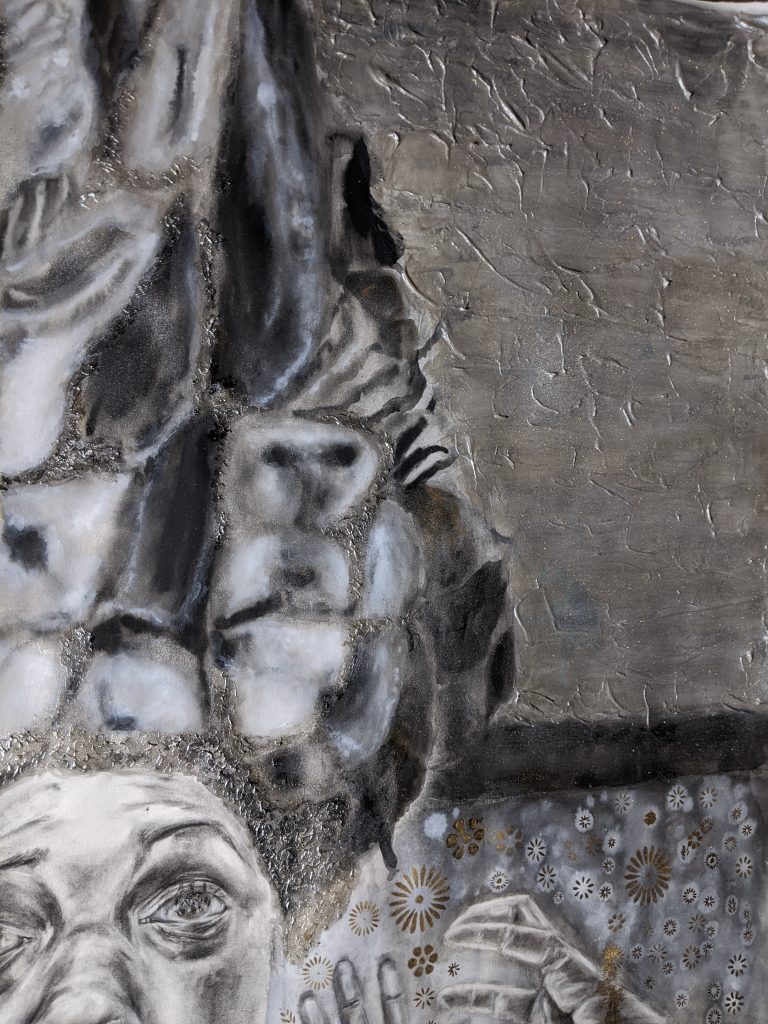 cont'd from my last post. The burden has become a blessing…
In the story of Samson, the strength of his hair was in his locks, and the Holy Spirit was directly connected to his hair. Ancient civilizations have always revered hair as an extension or antenna to the gods. Wisdom and strength was known to not dwell within but was something to be received from a higher consciousness. In the work, the hair penetrates the firmament directly connecting to God. A testimony to my experiences and the spiritual journey I've been on.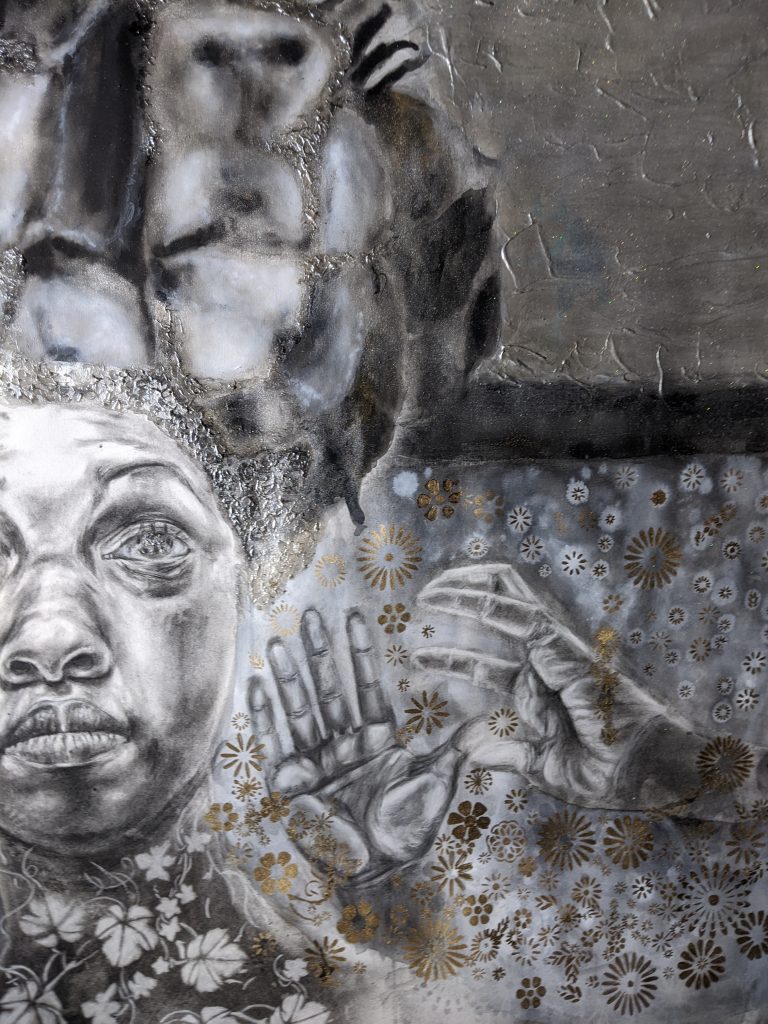 The story of Samson shows how his enemies wanted to know the source of his strength and desired to cut his hair thus severing his connection with God.
This is actually a testimony of my own life story, where those who wish fight against me and simultaneously desiring to intercept my ability to function, thus disconnecting with God and losing strength and wisdom.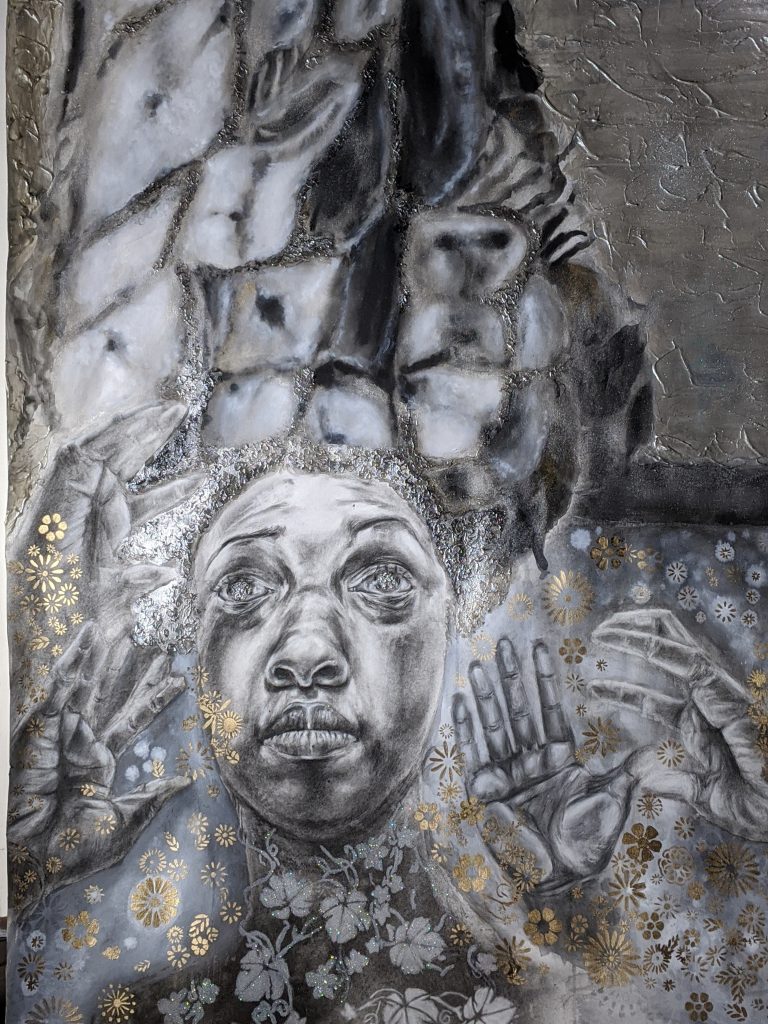 My work often revolves around the higher form of self, with little regard to our bodies. The body in my work is nothing more than a fragile terrestrial body suit.
Putting on the final touches on this piece, I'm amazed to see how far it has progressed and the way it looks. I went along with the process and had no final idea for the outcome.
To be continued….
You Might Also Like:
Why do I create Instagram paintings of the past? Laurence de Valmy (USA)
About Art and Social Media – Laurence de Valmy (USA)
Find the resident or publication