Categories
2 100 meters Confinements, Renato Roque
Just a short presentation of my project and myself
In 2011 Portugal was forced to accept a so-called austerity program imposed by EU and by IMF. This situation was the result of neo-liberal financial policies and the incapability of EU to face financial blackmail and threats as a block.
This austerity program supported and even increased by conservative Portuguese government caused deep economic and social crisis in Portugal, with large poverty, caused by cuts in wages and unemployment, reaching nearly 20%, and increased social differences and injustices.
One of the phenomena which could be observed all over cities in Portugal was de proliferation of shops buying objects in gold: the gold shops.
In 2012 and 2013 I developed a photographic project which I called "Gold Shops – 100 Meters From Home". In this project I photographed several gold shops which were opened at no more than circa 100 meters from my home.
Today, as a result of COVID 19 epidemic crisis, I am forced to confinement at home and I am given the possibility of short walks outside, admissible if not exceeding about 100 meters from home.
My actual project would be about these two different forced confinements, caused by financial aggressive and criminal policies and by an high infectious virus, using some of the photos I did in 2012 of Gold Shops, and which were never published, and some photos I'll do now at no more than 100 meters from home. I would call it "2 100 meters Confinements"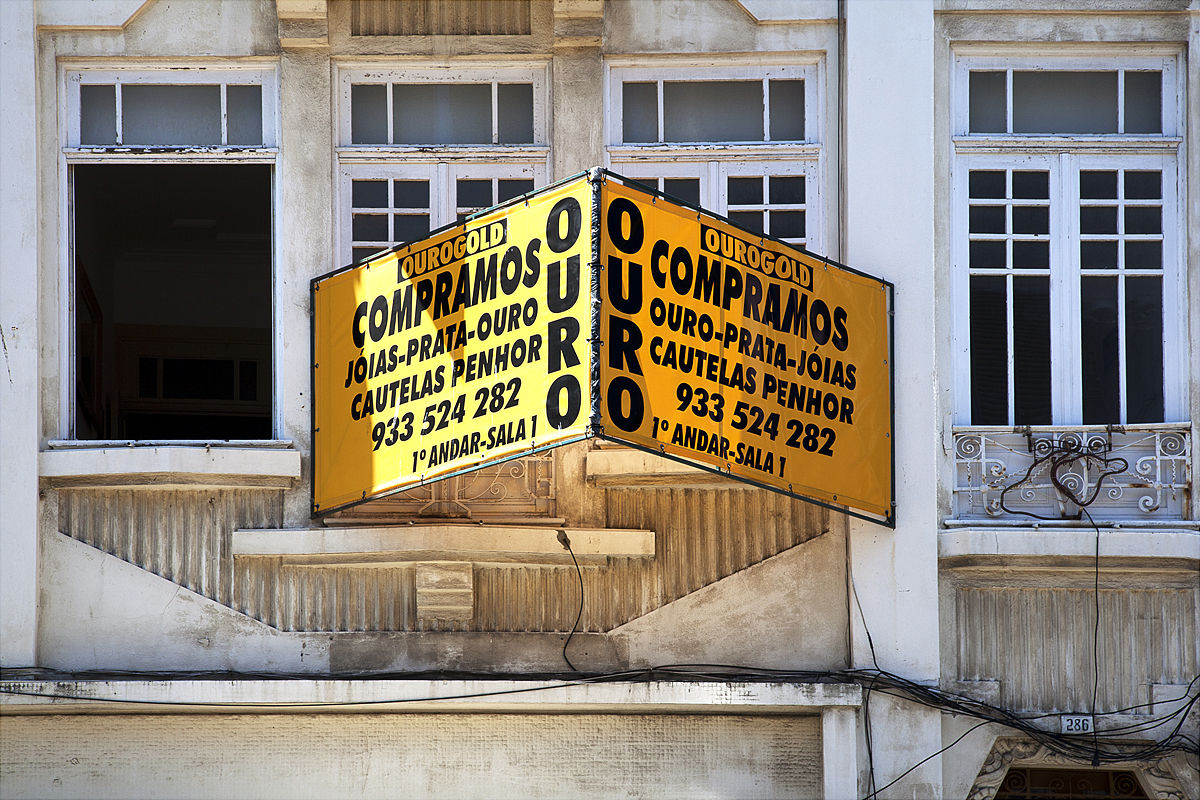 You Might Also Like:
Why do I create Instagram paintings of the past? Laurence de Valmy (USA)
About Art and Social Media – Laurence de Valmy (USA)
Find the resident or publication