Categories
TIPPING POINT, Jinn Bug. Clarksville, USA
In late 2020—in the midst of a global pandemic—a virtual acquaintance gifted the poet Ron Whitehead and his partner, the poet and visual artist Jinn Bug, three-quarters of a taxidermied American black bear (Ursus americanus). This gift coincided with Ron turning 70 and Jinn being accepted as an artist-in-residence #VirtualSPAR program.

The average life expectancy of a white male in the US is 75.3, roughly three-quarters of a century. The gift of three-quarters of a bear and a willing model who had just completed his seventh decade on the planet was too inviting an opportunity to ignore.
Here is the first image in my #VirtualSPAR project "Three Quarters", a conceptual photographic exploration of mortality as well as the preciousness of life.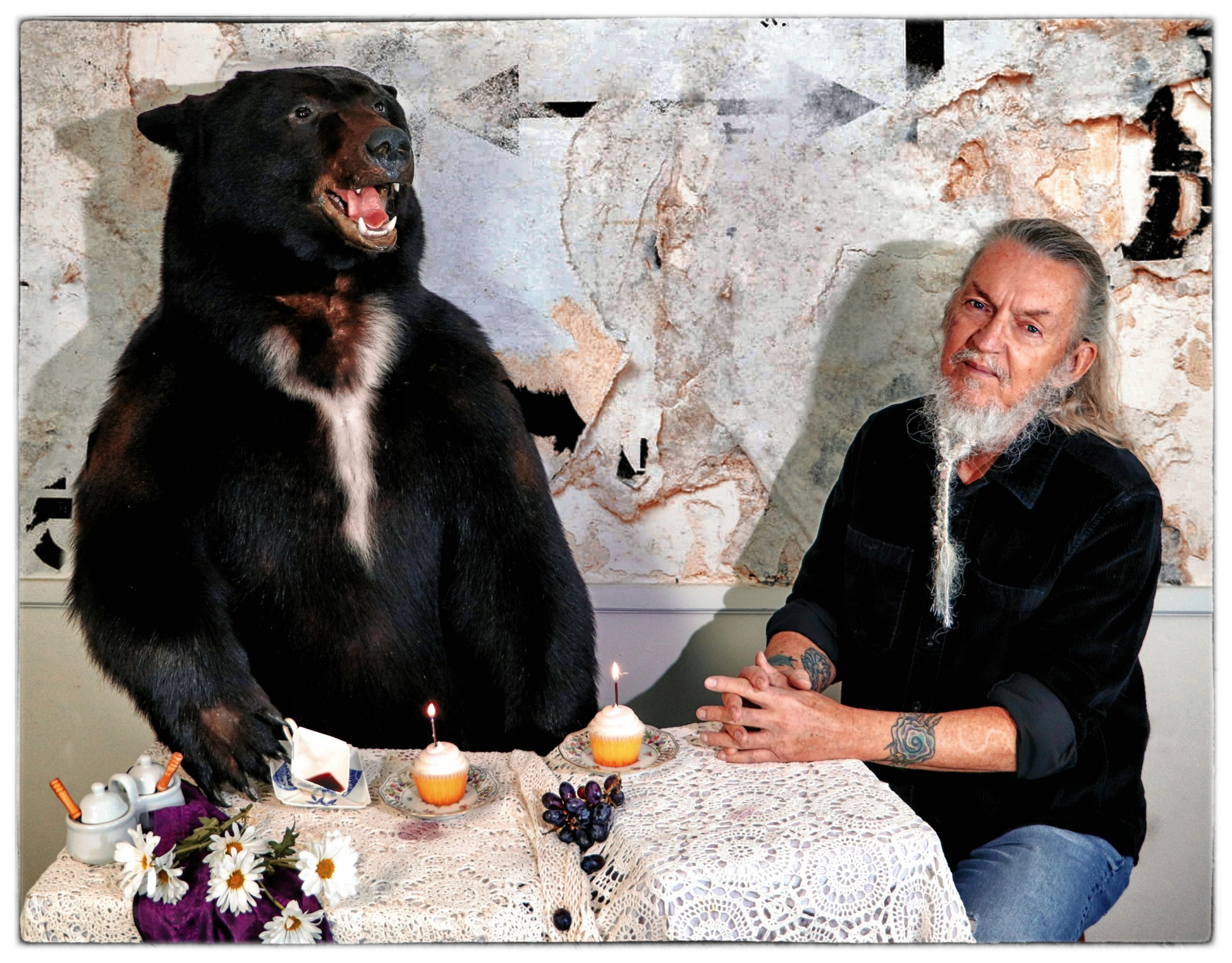 In this photo—"Tipping Point"—the bear and Ron celebrate the conclusion of Ron's seventh decade. There are seven daisies (Ron's favorite flower) in the photo. They have been cut and are laying down on the table—indicative of the seven decades now done and dusted. Candles on two cupcakes (one for the living, one for the dead) are sparking brightly. The bear is spilling his teacup of wine, symbolism echoed in the grapes spilling down into the crack of the table and toward the floor.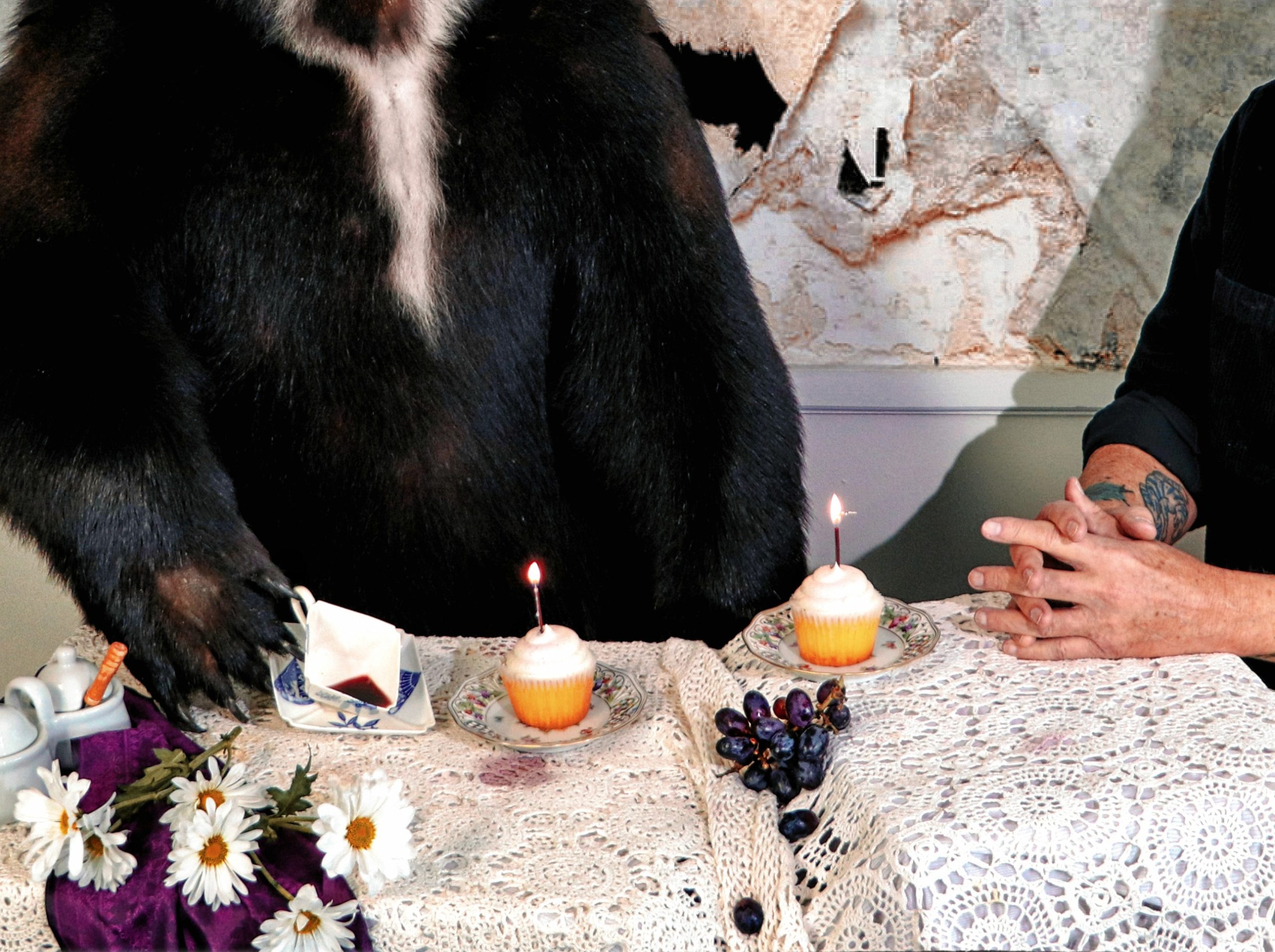 If we were to practice a little oenomancy (a type of foretelling or prophecy that involves analyzing the patterns spilled wine or wine residue leaves behind), we could go either way on what the spilling grapes and grape juice mean. In classical art and iconography, grapes often indicate fertility, wealth, abundance, and salvation…so to see those things spilled might be a bad omen. However, in many cultures, a bit of spilled wine is thought to bring luck, with the good luck accruing to the one being "spilled upon" (not the one doing the spilling).
Age brings awareness of how
we are balanced delicately
between here and here no more.
23 November 2020, "Tipping Point", a photograph by Jinn Bug, Creative Commons Attribution-NonCommercial-NoDerivatives 4.0 International License
You Might Also Like:
WATCHING THE SUN RISE and dear loneliness, Jinn Bug. Clarksville, USA
If Rothko lived in the Artic Circle / Maria Timofeeva / Russia (Vorkuta)
Quarantine sketchbook vol.1, Elizaveta Ostapenko
Find the resident or publication