Categories
Franz_Wanner : PUBLIC_VOID
Franz Wanner's installation PUBLIC VOID (2018) deals with the influence of algorithms on the digital public realm. The Internet may offer a huge range of potential choices, yet AI algorithms contribute to shaping our information field.

Julia Gwendolyn Schneider
AI as a Socio-technical System,
Review by Julia Gwendolyn Schneider,
Springerin issue 3/2019
Images, videos and texts are projected onto a large surface suspended in space: a flow of information from social media profiles whose users, contrary to standard practice, have consented to recording of their content. Leaked algorithms from Cambridge Analytica that allegedly contributed to the current US president's election in 2016 by microtargeting social networks were used as a code.



Wanner uses the algorithms like found footage and shows that the same code can convey very different stances. Searches were carried out with the following selectors in online posts from Russian social networks: millennium baby, micro target, troll factory, click worker and data cleaning. Contrasting with Cambridge Analytica's manipulative approach, a critical Internet public realm is thus revealed. The work was created during the election year in Russia, and in this context "millennium baby" for example alludes to the generation of first-time voters lured with special election advertising. Unlike the situation in the real world, in the installation it is easy to head to the algorithmic control page. While the filtered data stream is projected onto the semitransparent surface, the code is transferred to its flipside. Both are loosely interlinked. The transparency of the chosen double projection points strikingly to the lack of transparency in the digital public realm.



The often limited influence of users in an online world organized by algorithms is the subject of a second screen with a touch function. A red knob is visible and below it the word "reset" with the instruction to press the knob. "Swiping the display with your finger does not necessarily mean taking part in what is happening", as Wanner aptly puts it. Activating the knob simply leads to the word changing into Russian. To understand the piece, it is also important to know that the US Secretary of State presented a reset button to her Russian colleague in 2009 as an object symbolising a positive relaunch of diplomatic relations – but it contained an inaccurate translation. The Russian term chosen to translate "reset", "peregruzka", actually means overload.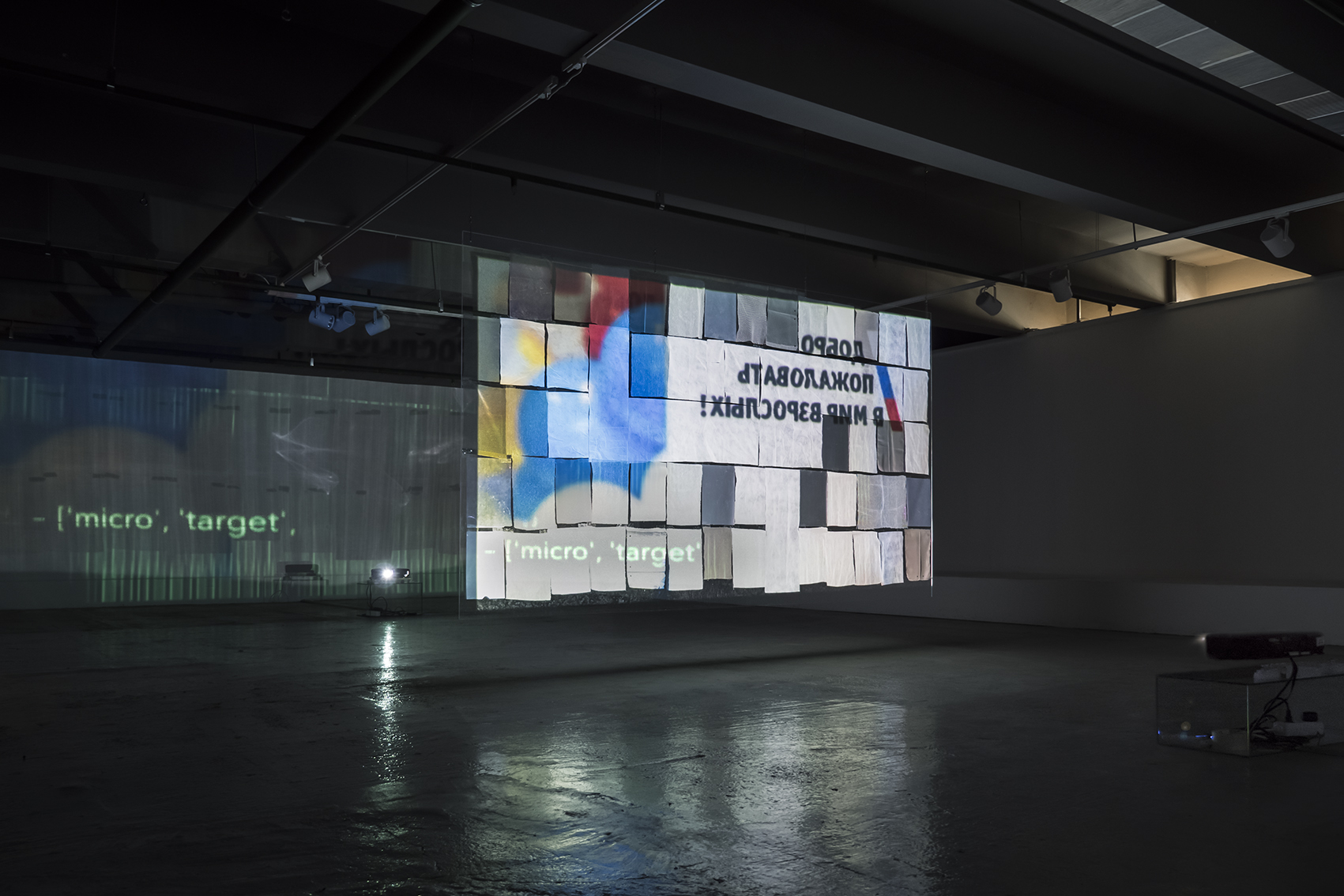 You Might Also Like:
Why do I create Instagram paintings of the past? Laurence de Valmy (USA)
About Art and Social Media – Laurence de Valmy (USA)
Find the resident or publication