Categories
Project "Eyes of Isolation", BoRis Moz
In April, sitting at home in self-isolation, experiencing a great lack of live communication, I came up with a project which could help me to get closer to my Instagram followers. Every day, likes and subscriptions from strangers from different countries and cities appeared on my page. I was sad that we would never begin to communicate with some of them. The meaning of the project was the following, everyone who wanted to participate in the project could send me a photo of their eyes in Direct, tell about themselves, what city they are from, how old they are, and some funny story from life in self-isolation. Most did not have a funny story, but everyone was very kind and sincere.
Every day I made mosaics of the eyes of another friend from the Internet inspired by his story. It turns out that I spent every day as if with a person who was on the other side of the earth. Thanks to these people, it was easier for me to live every day in this terrifying situation with the virus. I managed to create an aquarium with good emotions.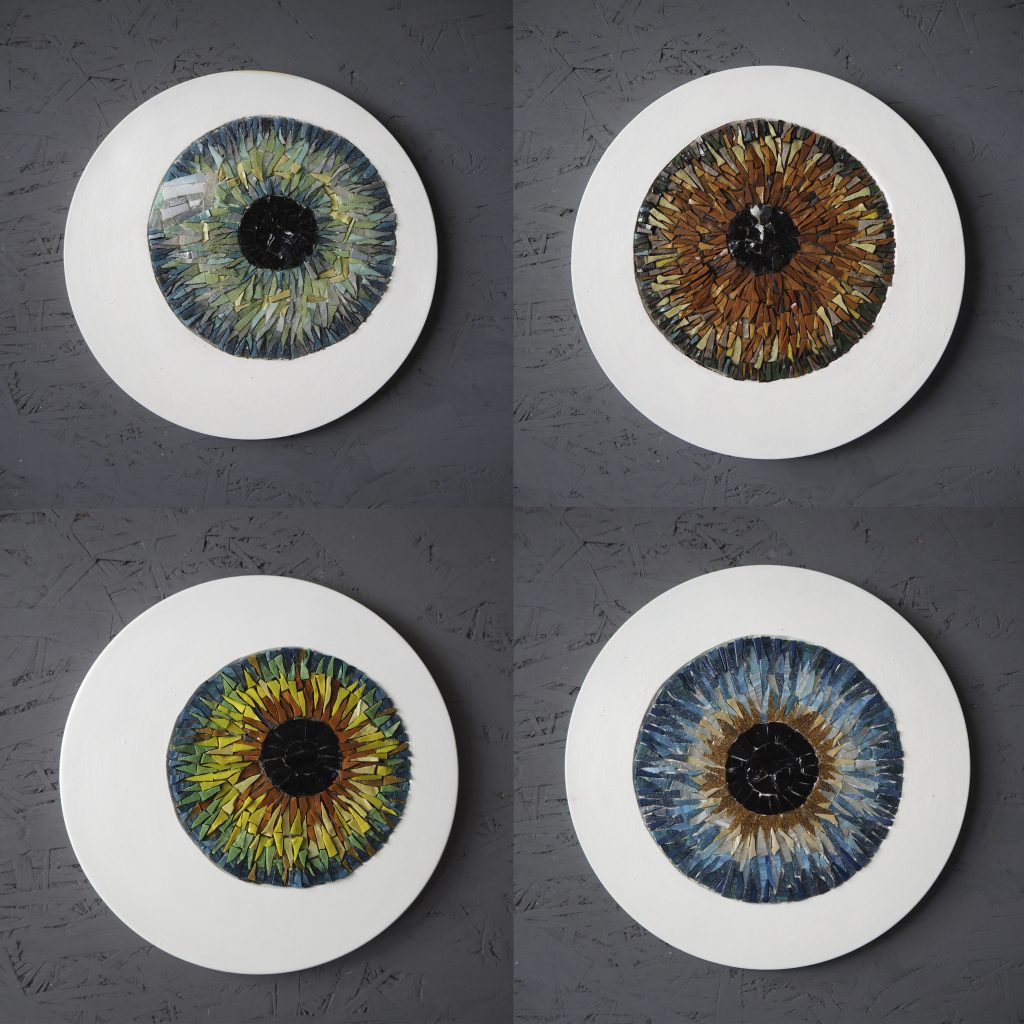 Some photos of the eyes from the project.
You Might Also Like:
Why do I create Instagram paintings of the past? Laurence de Valmy (USA)
About Art and Social Media – Laurence de Valmy (USA)
Find the resident or publication