Categories
Learning Mokuhanga: carving and first proof, Emily Orzech
Hello! I am finally posting about the work I was doing in late July and August. I originally planned to spend a couple of weeks at a residency at Zea Mays Printmaking. My goal was to learn Mokuhanga, or Japanese Woodblock, with Annie Bissett. In earlier series, I often combined screenprint and lithography. Because I often don't have access to a litho press, I was looking for another medium to combine with screenprint. I was drawn to the translucent layers of Mokuhanga and the potential for working at a larger scale. However, I'd been warned it has a particularly steep learning curve. When Covid hit, and I found that I had to teach advanced students online, learning Mokuhanga became truly urgent. Luckily, a version of the workshop was offered online.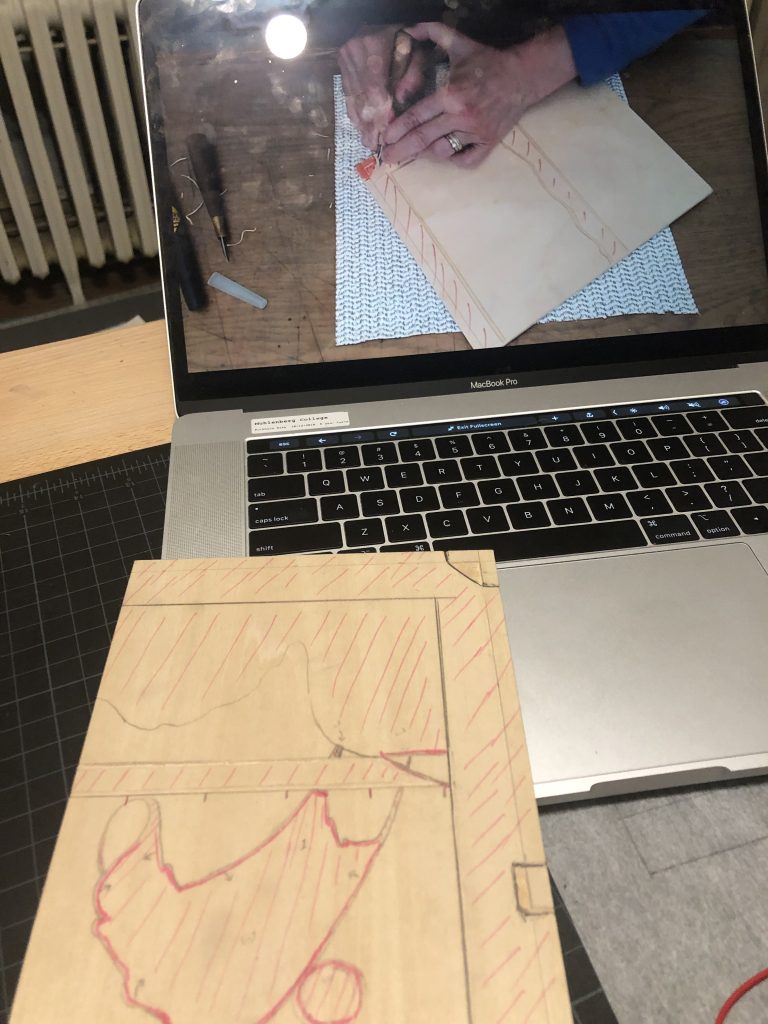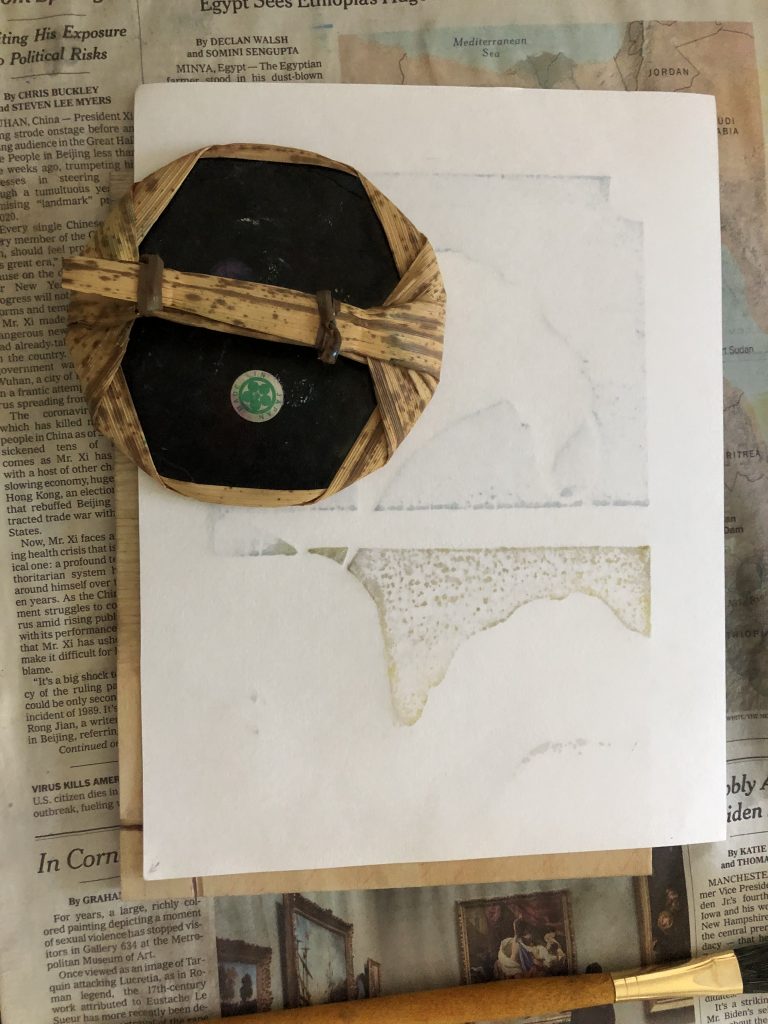 I decided to create a relatively simple block so that I could focus on the printing process, especially as I was more familiar with carving.
The curves in the background of the image come from the infection rate and death rate in the US at the end of July. Our infection rate (red) had just spiked. The death rate (yellow) was rising, but always lags behind. I remember at that point in the year we were still supposed to go back to school in person, but the infection rate made that look increasingly unlikely.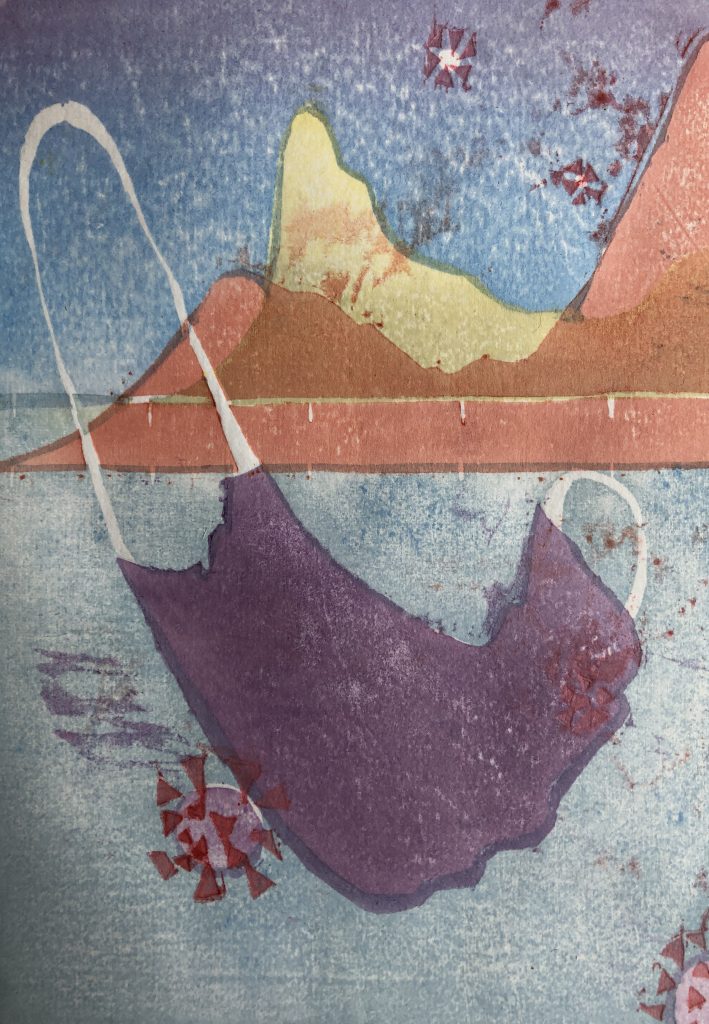 I learned a lot from my first proof (in printmaking a proof is a draft). I was surprised by how well the sumi-ink wash sat over the yellow curve. As expected, there was a lot of chatter. Chatter is what happens when part of the block isn't carved deeply enough and the print accidentally picks up the texture. I tend to do an initial carving, proof, and then carve more deeply and add detail. I also wanted to adjust my colors. One of the biggest challenges was that my inking was uneven and had too much speckling. At this point I had no idea what was causing the problem. There was a long way to go before this print was finished. Stay tuned for the next post about the process….
You Might Also Like:
Why do I create Instagram paintings of the past? Laurence de Valmy (USA)
About Art and Social Media – Laurence de Valmy (USA)
Find the resident or publication