Categories
Last days on Quarantine Island, Mels Dees
During our last days on the island of Terschelling, we were getting a bit silly – a symptom shown by many people after a month or so of isolation, I believe. Instead of painting, Marielle started to doodle in the sand on the beach. After that, by the way, she got into portraits (on paper), some of which turned out very well. Look out for her post.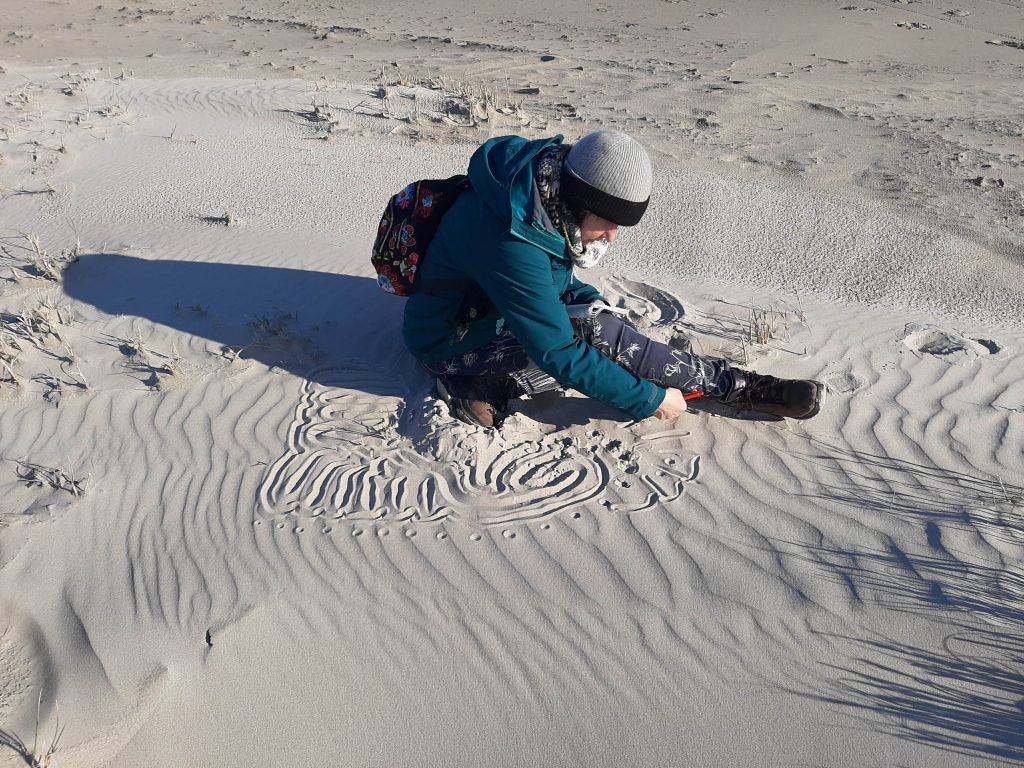 And I found a very complicated DIY kit to construct a kind of electric mini-dog – an electronic device that should react to the sounds you make. I managed to solder an enormous amount of tiny parts into place, and to my surprise & delight – it worked! I immediately planned to shoot a movie with the electrodog and my drone on the beach. But, once on the beach, the naked device probably felt embarrassed and short-circuited.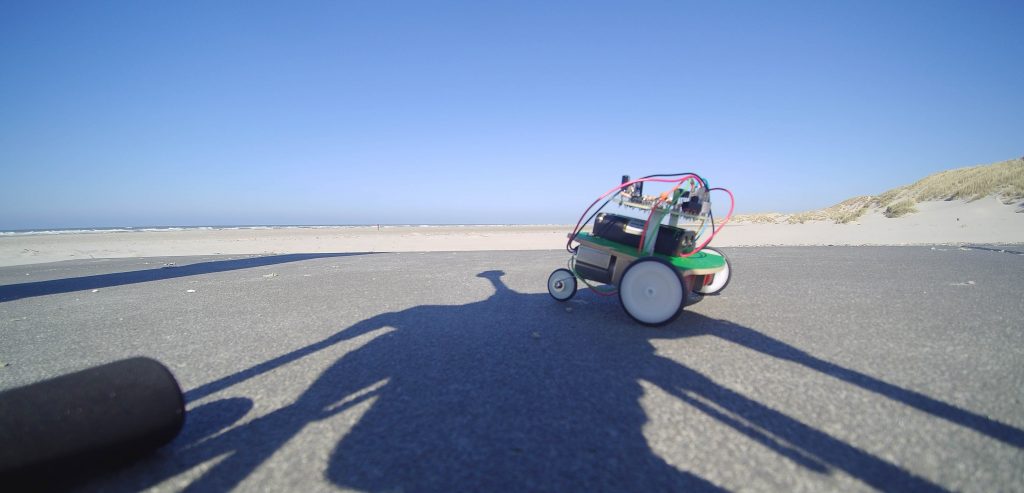 Then, on our very last day on the island, we thought it would be nice if the Saint Petersburg Art Residence (SPAR) had an annexe on Terschelling. To our surprise we almost immediately found that there already is one.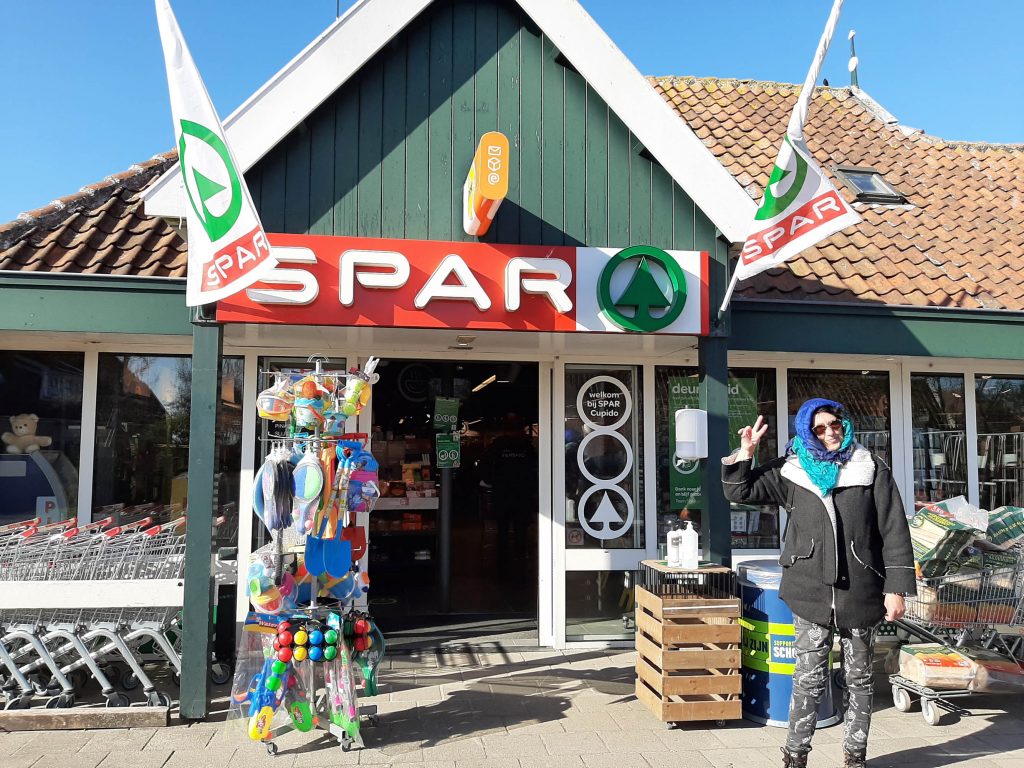 And finally I must show the major discovery I made when we returned our rented bikes to the store. The owner, Cor Bakker, does not only rent out bicycles, but also sells garden equipment and chain saws. He made a driftwood sculpture (and a rather nice one too) and equipped it with swivelling wheels and a handle. Actually, I think I will do exactly that with my heavy sculpture in the future – they'll get three wheels and a handle, all of them.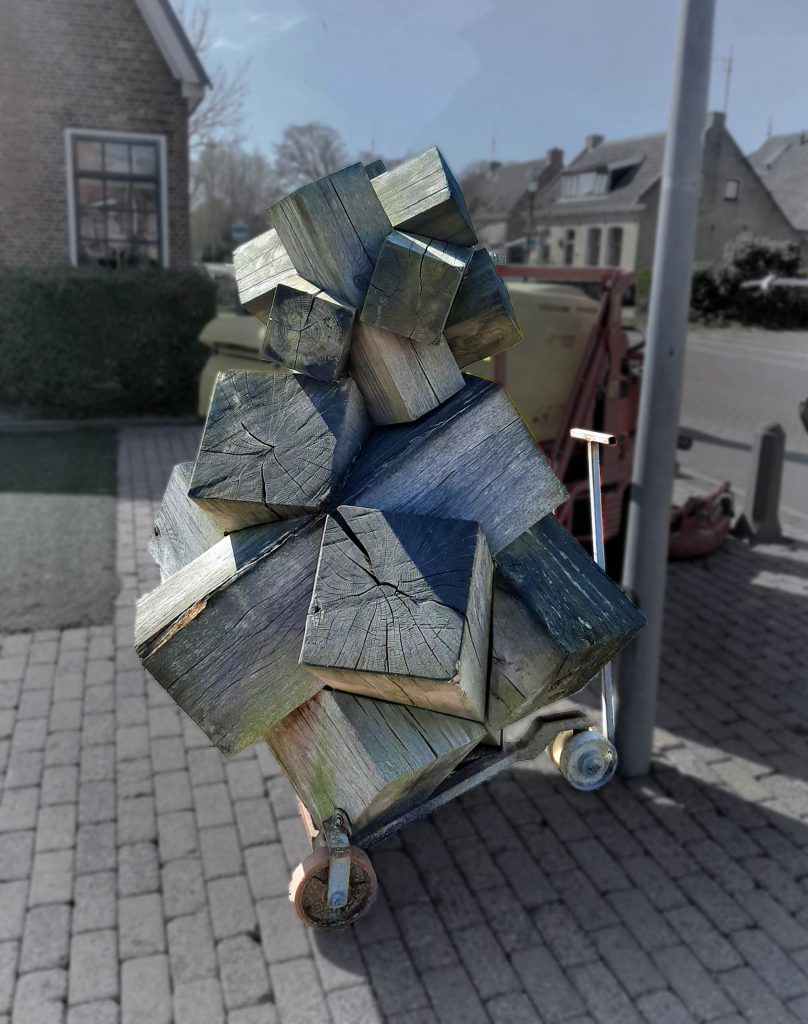 But we're back in the grim reality of our studios. It's not all that bad. The lockdown in Holland has never been very strict. And just a few months ago I would have dreamt of being able to work in my studio for days and days without interruptions, without being disturbed by calls and appointments. Only now that I can work as much as I want, I feel more than a bit eery and uncomfortable
It's good to know I'm not the only one.
You Might Also Like:
Dinner Party by Maria Guta
Distancing ourselves from ourselves – some first thoughts – by Maria Guta
Back-stage/Front-stage: Anne Fehres & Luke Conroy
Find the resident or publication