Categories
Fluid artist's statement by Olesya Ilenok
Hey!
Today I want to talk about the artist's statement. I think it is important to point what are you doing in your works and I consider that writing is very self-reflective process. So, time changes everything and the statement too. Participation in this residence impresses me to rewrite mine. Please check the new one:
In my interdisciplinary practice, I use analog and digital tools and work in various techniques such as generative graphics and sound, dynamic light, clay sculpture, neural networks, video, photography.
My installations, objects, and street art grounded in changes between physical and digital boundaries and call into question issues of public space, the city, environment, temporality, perception, data. My works examine the city from different perspectives: the city as a source of data, the city as a place for the process, the city as a physical and digital space. I look for semiotics, visual codes, their integration into each other. I refer to my subjective perception to ask the viewer to feel their own space of experience. Through using a fusion of digital and analog instruments my works research how the environment is altered or mediated, and how our personal perception can be changed by technologies. I create our usual site's context in a new way to change the contemplation of city life.
Now I focus on the life process in urban space, digitalization of street art, and personal data hygiene in the city. I am interested in reflection which challenges notions about private and public, local and global.
I would like to mediate between daily life and mindfulness of the moment through my interdisciplinary works.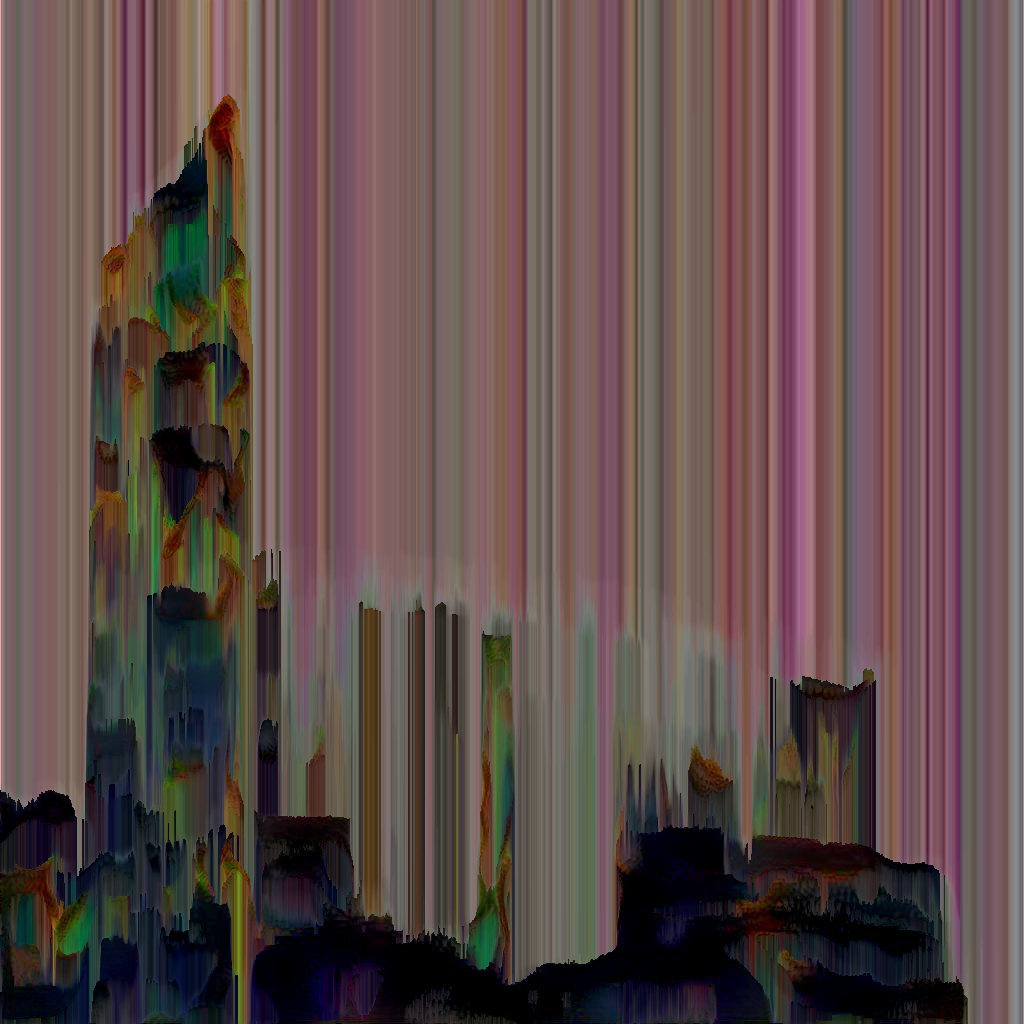 Image made with neural network "Brutalizm generator" (Runway ML), neural network "Style transfer" and post-processing in Touchdesigner
By the way – if you haven't seen my artist walk yet – I invite you to watch! https://www.facebook.com/eunicspb/
You Might Also Like:
Behind The Screens, Anne Fehres & Luke Conroy
Animated circles – By Nanda Raemansky
Did you feel how the 'noise' in your cityscape changed too? – by Nanda Raemansky
Find the resident or publication