Categories
Facade by Yumiko Ono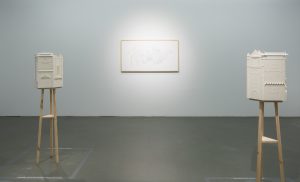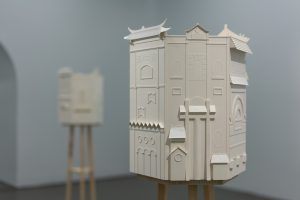 I would like to share a work that I showed before COVID-19 and completed during COVID19. This pair of paper objects "Facade" is shown as a part of my solo exhibition "Epitomes" at MOCA Taipei from December 2019 until February 2020. After the exhibition ended, I burnt the objects in a temple following the Taiwanese tradition of Zhizha.
I had an opportunity to do a residency at Taipei Artist Village before this exhibition and I first started to research Taiwanese tradition as well as architecture. While researching, I became interested in Taiwanese tradition Zhizha, which refers to houses and daily objects made out of paper that are made for the deceased in the afterlife. I found a connection between Zhizha and my imaginary architectural work, as they both have realistic appearances without practical purposes. In this exhibition, I showed objects comprised of several facades that are a hybrid form of Taiwan's architecture made through my collaboration with a Taipei-based Zhizha company. I used Taiwanese architectural elements from various time periods to create pseudo architectural objects, which seem familiar but do not exist in reality. Unlike conventional Zhizha, I decided to eliminate colors and have only facades without the "inside" to emphasize the surface nature as I created the rest of the works in the exhibition also with surfaces such as slip-cast porcelain and drawings that are covered with various images of surfaces.
​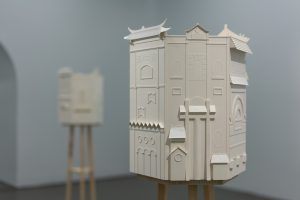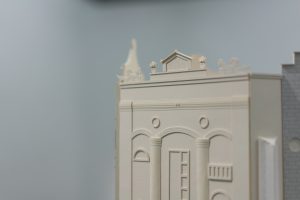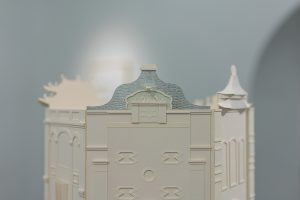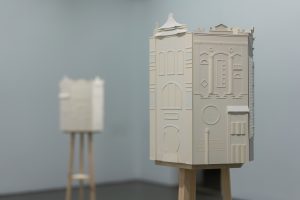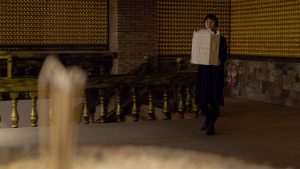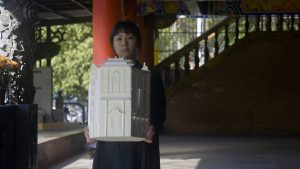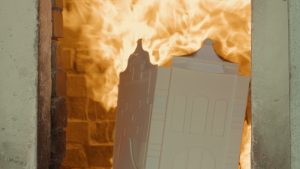 Yumiko Ono
website : https://www.yumikoono.com/
instagram : yumikoo.oono
You Might Also Like:
What is / Что такое NONCONFORM?
Дворец культуры / Palace of Culture
Find the resident or publication