Categories
After the heatwave… – Nanda Raemansky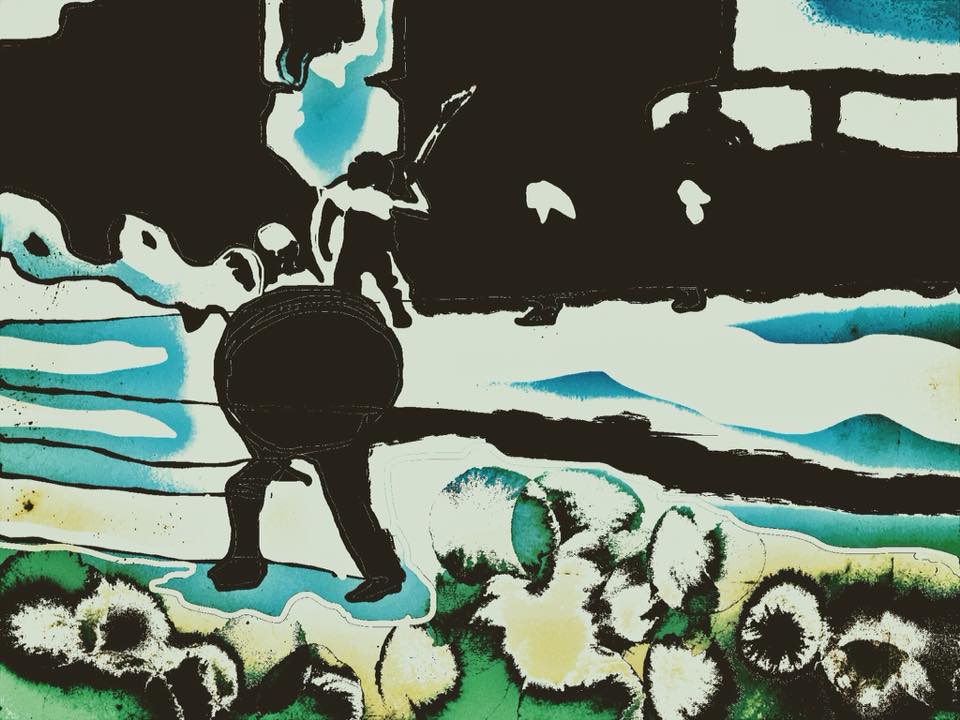 Hello there, it was so warm that I had to take a short summerbreak, but now it's a bit better here and I am ready to get back on track.
Did you see what's happening in Belarus? Let's hope for the best, let's hope for freedom <3 Lets try to help a bit by posting related artwork with the hashtags #artistswithbelarus and @artistswithbelarus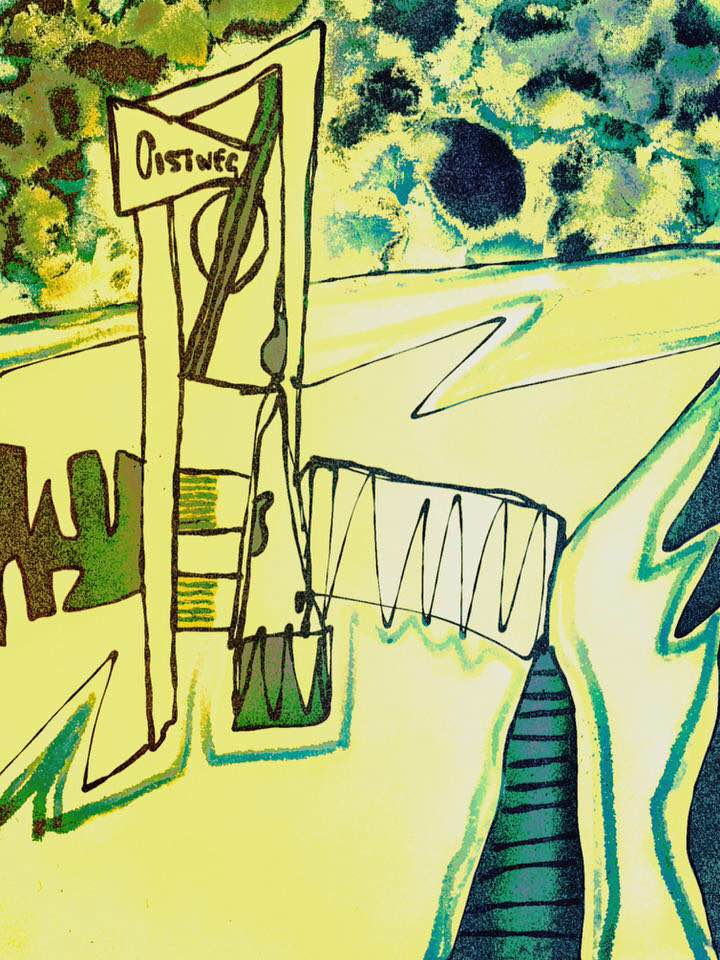 During the Transpositions III exhibition, I had an virtual studio visit with Sophie Cloherty, but something went wrong with the connection and most of the data from the visit got lost. But she asked me an interesting question which might be interesting to you to. So I would like to take this opportunity to get back to this.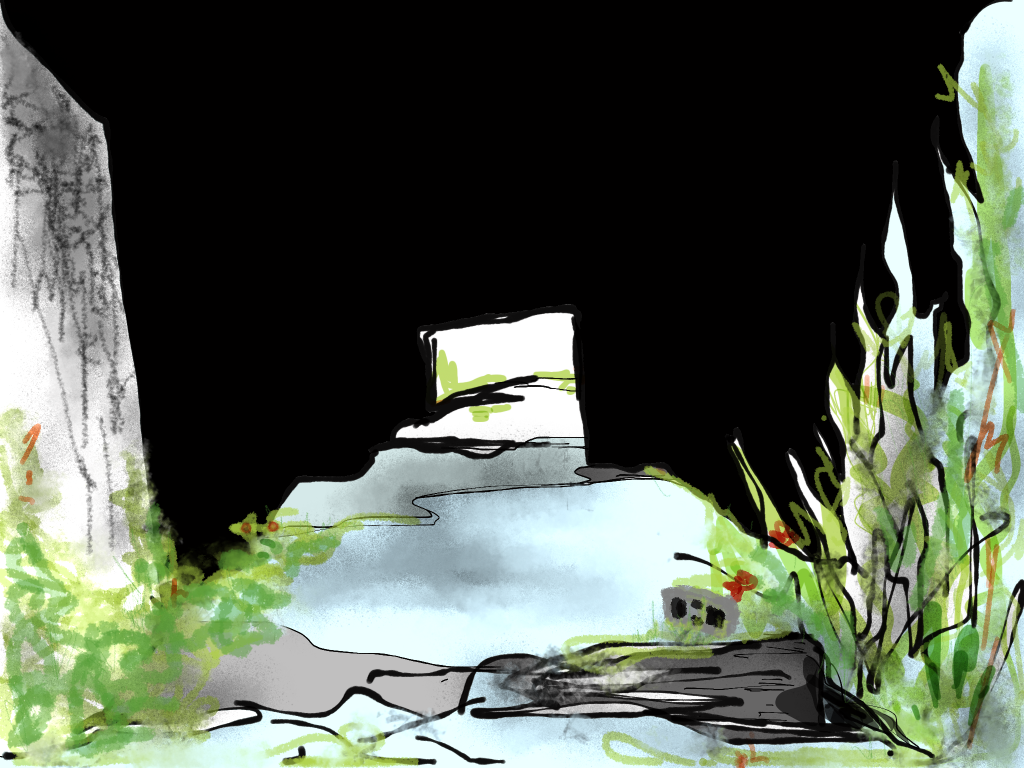 Sophie had asked me how I ended up making these digital drawings.
It all started with seeing David Hockneys Ipad drawings during his exhibition in Köln (DE) in 2012. He had made these short animations of the process and was exhibiting them on large screens. I was dazzeled by it. Luckily I had a friend with an Ipad who knew this technology and told me, he probably had used the Procreate app.
But an Ipad was much to expensive for my budget, so I bought a Polaroid with a smaller screen. Tablets were still a pretty new type of technology at that moment, so the cheaper ones didn't work all that well yet and it wasn't suitable for the purpose I had bought it for.
But Polariod is originally a brand for photography related products. So guess what it did do great and didn't crash on? Digitally editing photographs… That's when photography became an important facet of my creative process.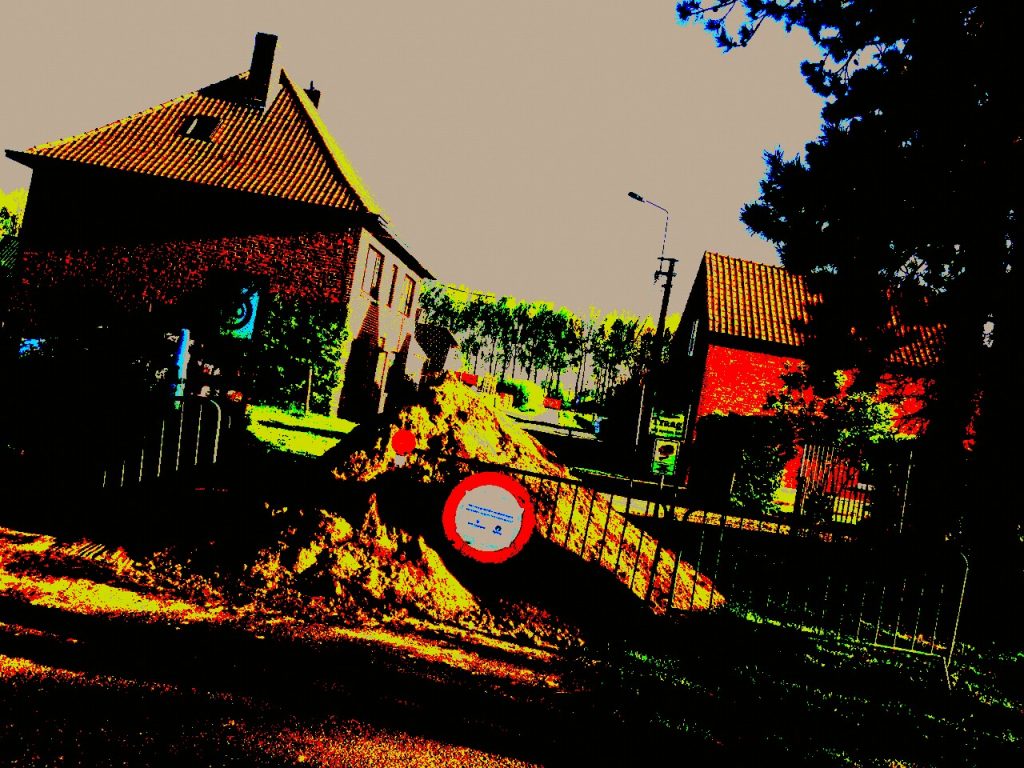 I can be really clumbsy at times and crashed my tablet many times because of it. Eight years later, it is miraculously still working, althought I have to use a mouse to opperate it 8) But it really took like a gazillion crashes, before the touchscreen function finally broke down. I thought that was pretty impressive to say the least 🙂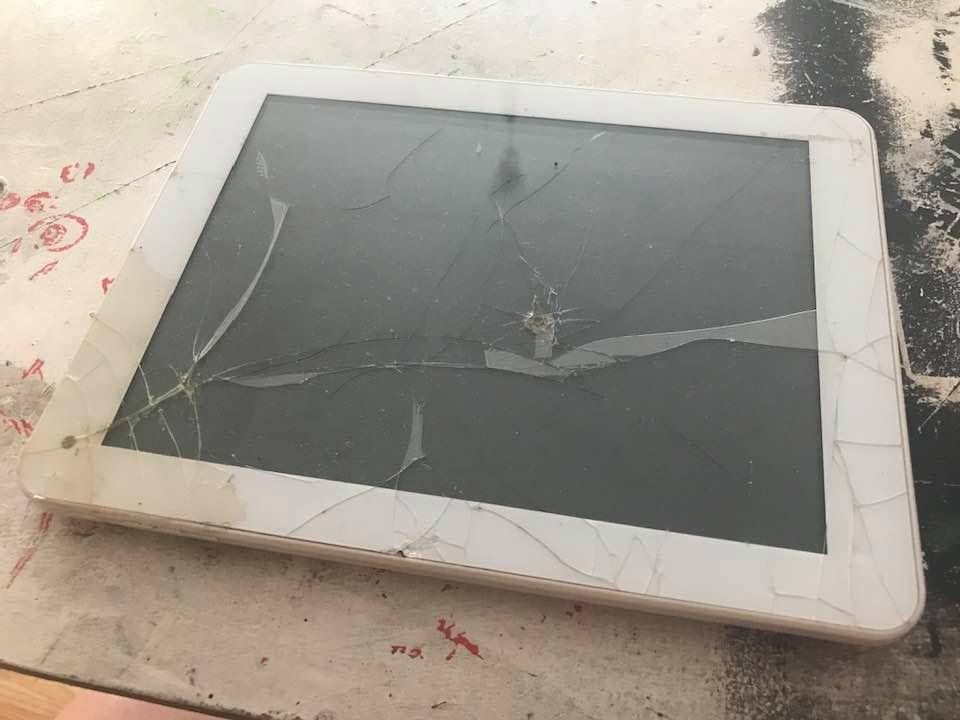 By then (when the touchscreen function collapsed) I had graduated as an experimental painter and was following the specialisation grade. Here they gave extra classes to get familliar with other disciplines. One of those classes was Medialab/ Digital arts.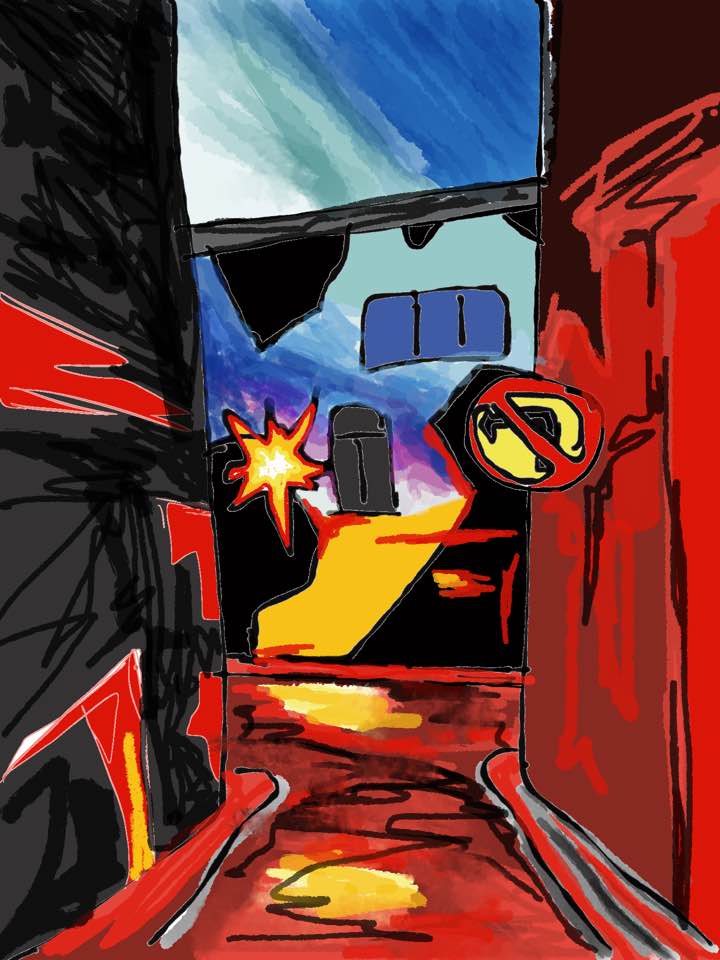 Here we learned to make Ipad drawings, to film and edit the process and to a make short movie from it. Just like the ones David Hockney had made, but manually. Hockney had used an app with an intergrated screenrecorder that cuts all the menu-moments out for you. We used a beamer and a camcorder to record it and did the editing ourselfs.
Because of this I also learned a lot about video editing. We also had some extra lessons on greensceen and audio, which gave me a lot of new tools to create. It even gave me a new dimension: Time.
Ofcourse by now the greenscreen function has become somewhat obsolete with the possibility to use augmented reality, but it does not work in the same way and thus you can still do different things with both techniques.
Offcourse with new disciplines comes the need to use them. So last year I finally bought myself a secondhand Ipad. One with a big screen. What I didn't know was that Procreate was the only app with the screenrecorder function before IOS 11 was introduced. My Ipad is to old for IOS 11 and Procreate doesn't share the old version with new customers when they have an older tablet. So I don't have the screenrecorder function, but I think my drawings became actually better because of it. Now its not so much about the animation as it is about the drawing itself.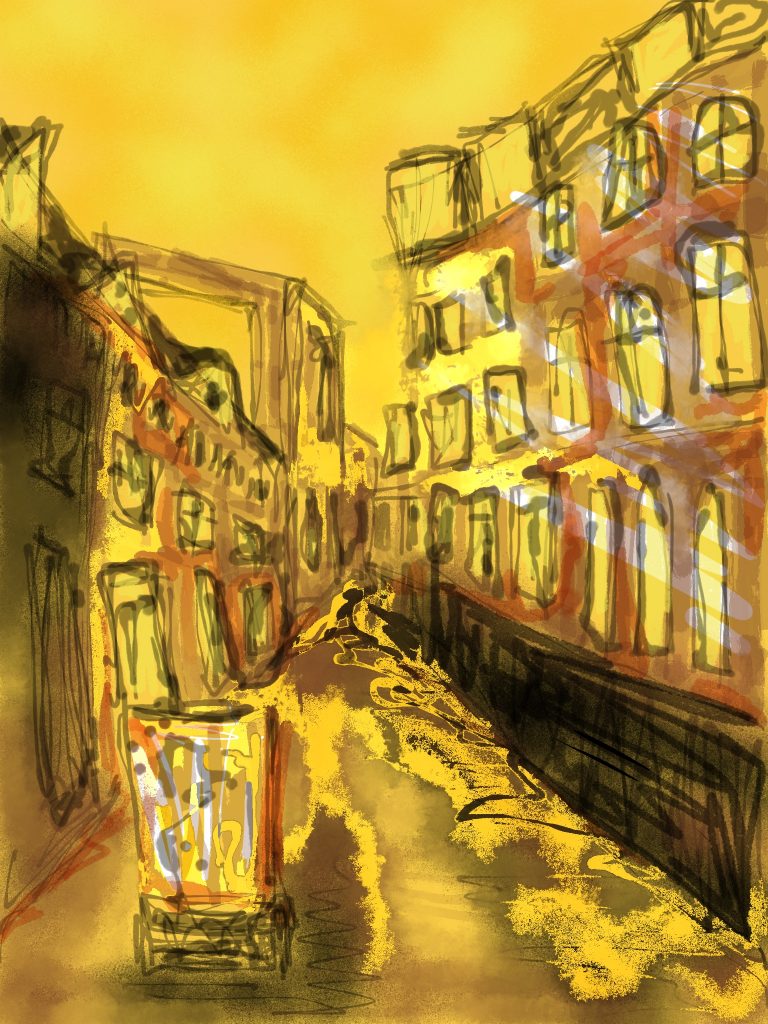 If you would like to try it yourself, I would recommed to not take the cheapest tablet. Better a secondhand of an higher quality, then a cheaper new one which might falter. If you prefer an Ipad, try to make sure it's an edition from 2017 or later, to be able to use the screenrecorder function. I use the app Sketches to draw and I sometimes also use the photo editing app Snapseed to edit the drawing. This is a great app for editing your photographs and they are both free. Procreate is not free, but with the newer IOS devices Sketches also provides the screenrecorder function and this one is for free. You can also easily do this with an Android device as long as the core is powerfull enough to not start faltering. And obviously it is also easier when you have a larger screen for drawing.
You can experiment a bit with the way you use certain materials like the color bucket. If you use other materials first, that can give a pretty trippy effect. The feather can also help make colors blend and blur a bit. And there is also a difference between drawing a line or just tapping the screen when you use the watercolor brush. Check it out, you might like it. And it sure is handy, when your want make a drawing in situ and you only have to take your tablet with you to have a great variety of tools at hand.
Raemansky 2020 ©
You Might Also Like:
What is / Что такое NONCONFORM?
Дворец культуры / Palace of Culture
Find the resident or publication