Categories
SPAR VIRTUAL RESIDENCY 2, spring 2020, Mariëlle van den Bergh
April 11, 2020
We're still on the Dutch Wadden Island of Terschelling. Almost every day we take a long walk or make a bicycle trip. We have visited the Wadden Islands regularly for years, but we never saw the place as quiet, even desolate, as it is now.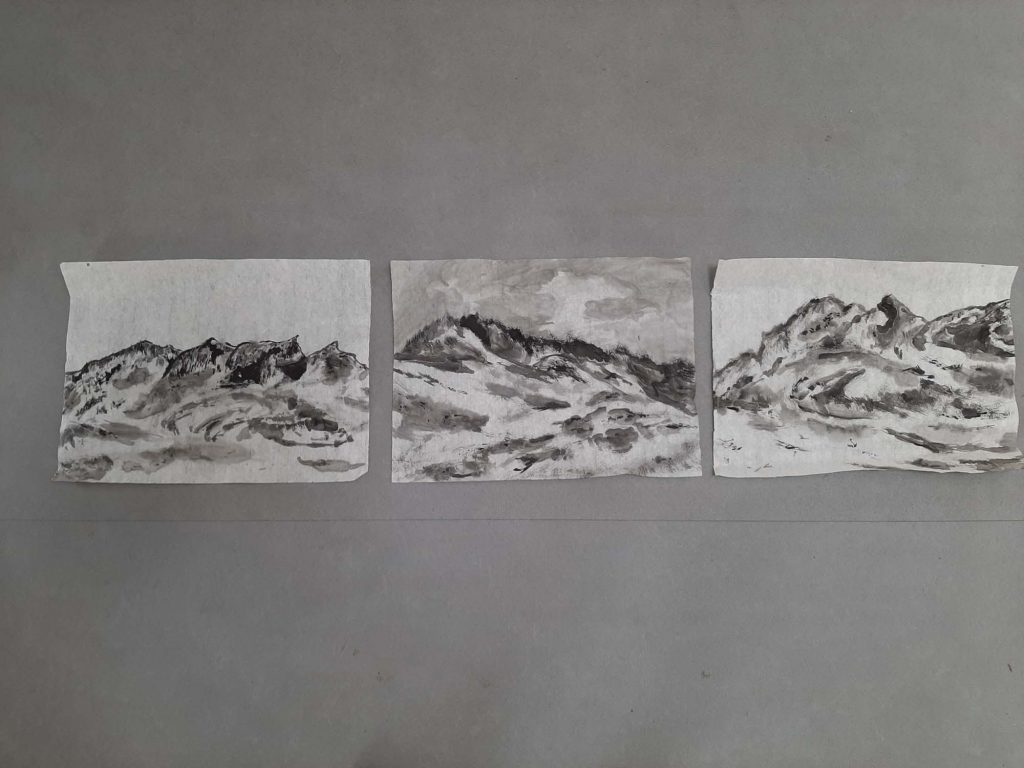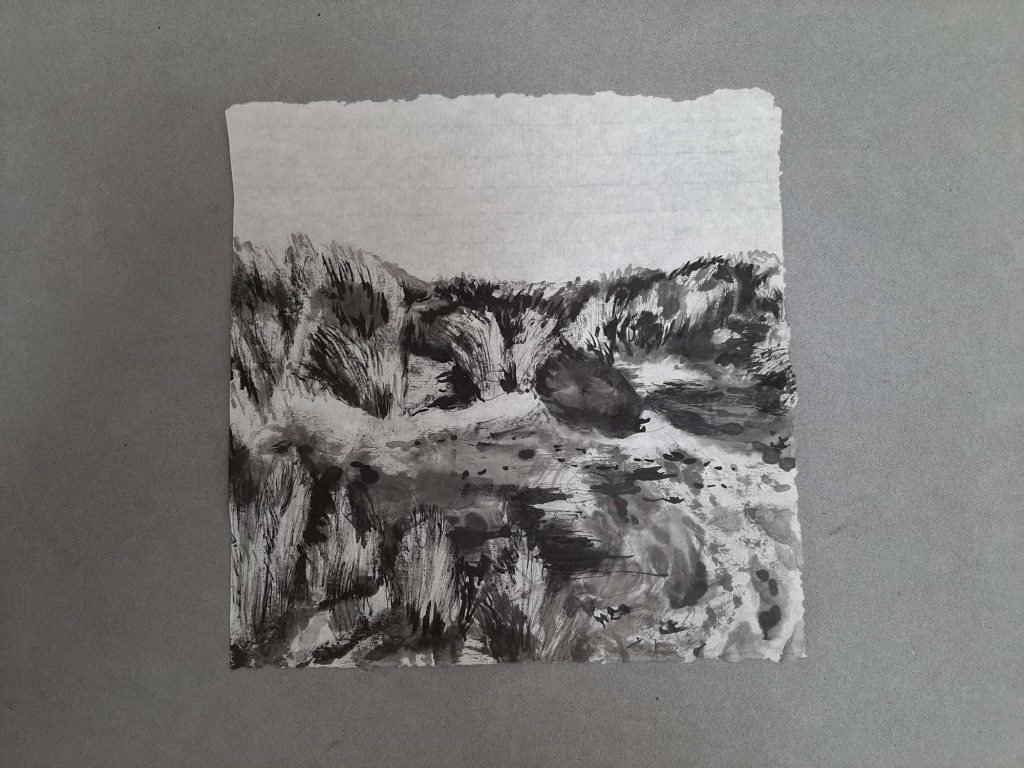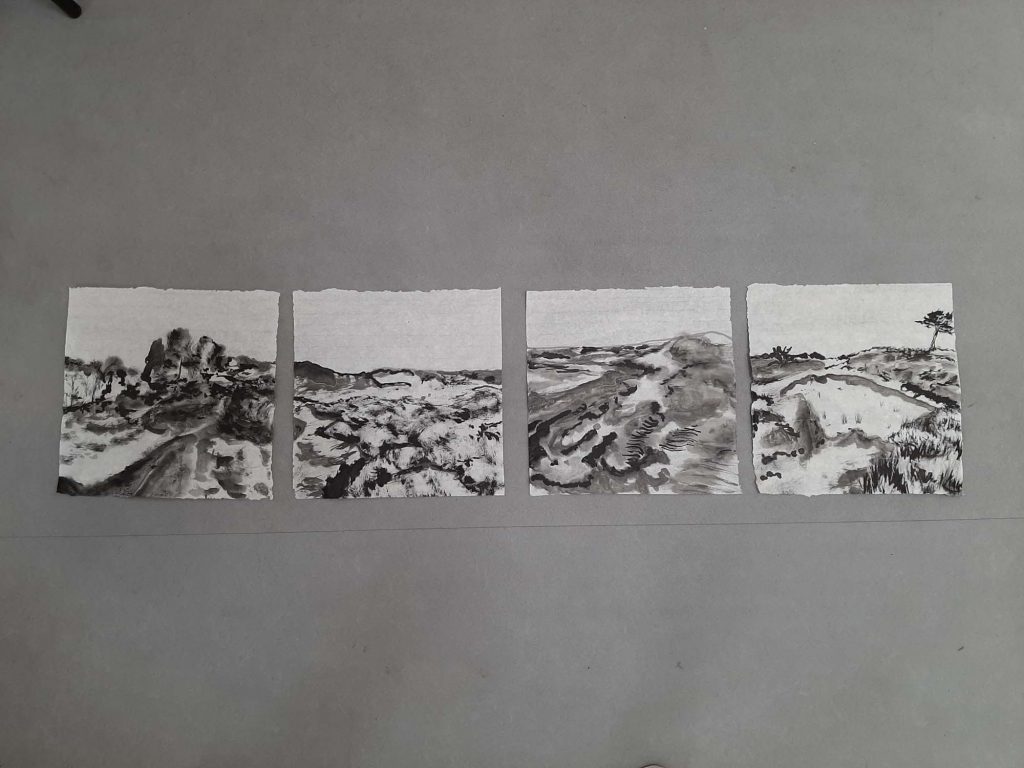 Many Dutch followed our Prime Minister Mark Rutte's instructions to stay at home. So most of the tourists stay away. When the Corona pandemic became serious, we already were here, and we extended our stay because our home region of Brabant was the most serious Corona hot spot in the country.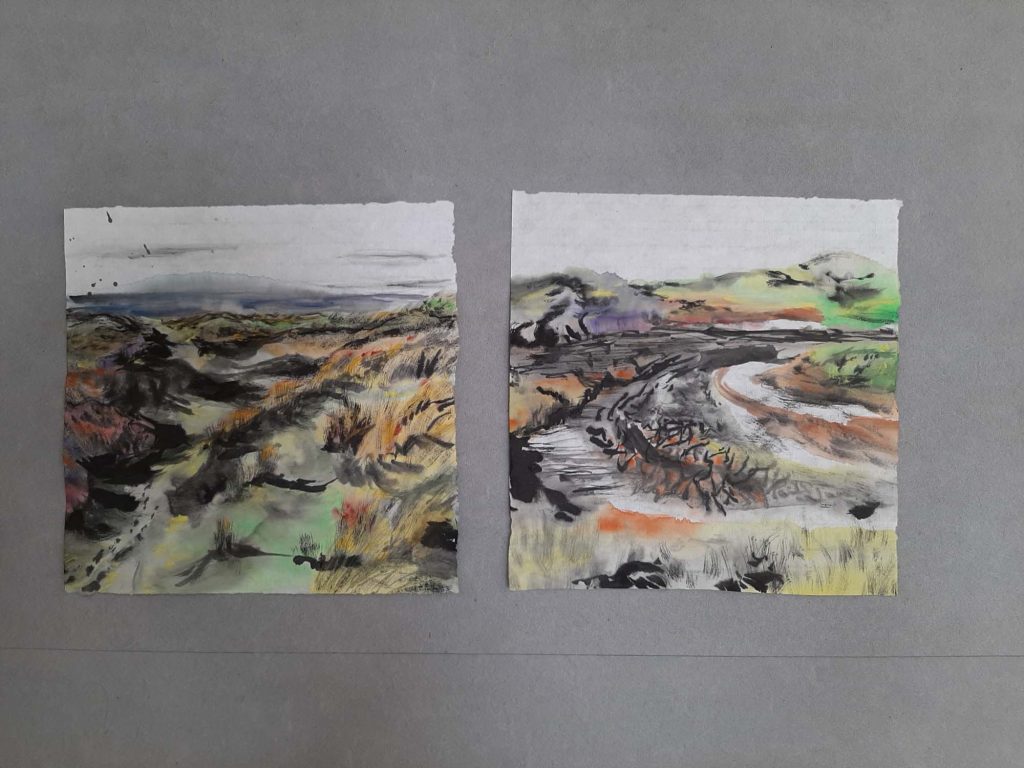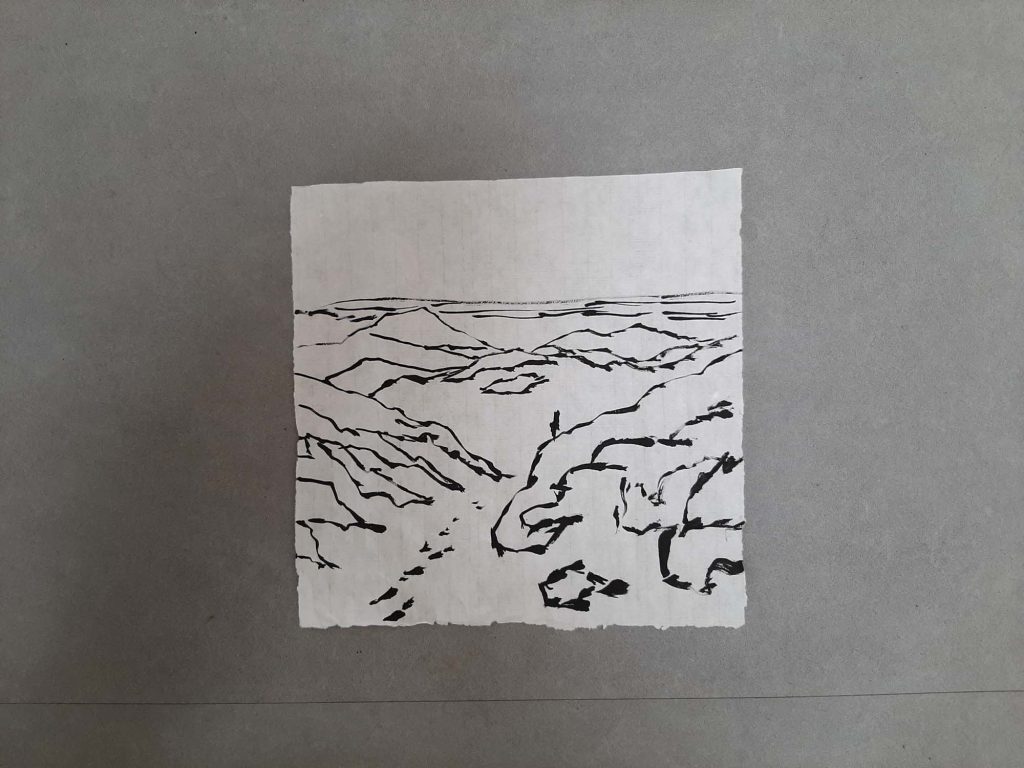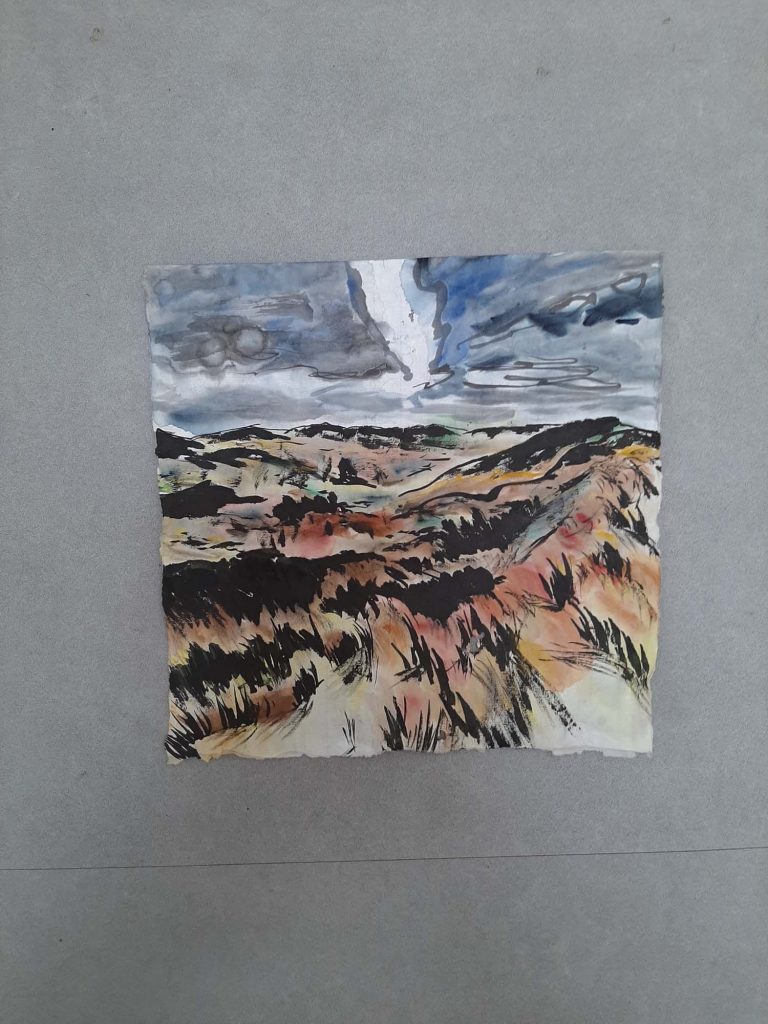 In the mean time, our work went on. It took me quite a few hours exercising my calligraphy to get the hang of it again. On our walks we take pictures of the landscape, which were a starting point for my brush drawings, using India Ink and rice paper.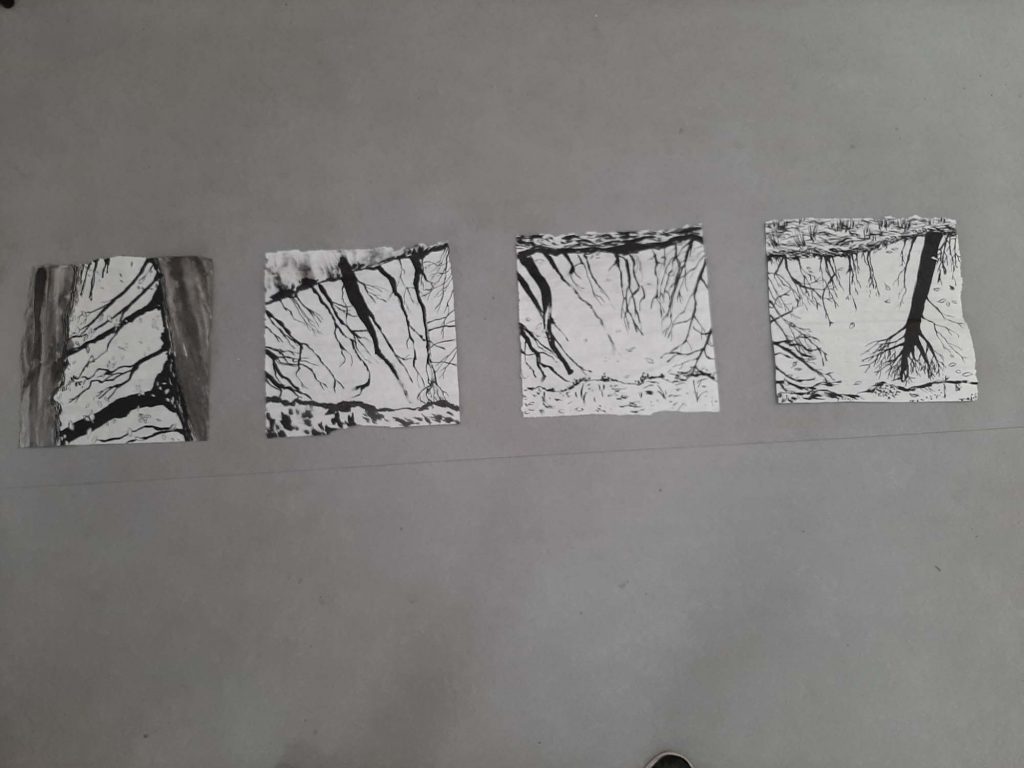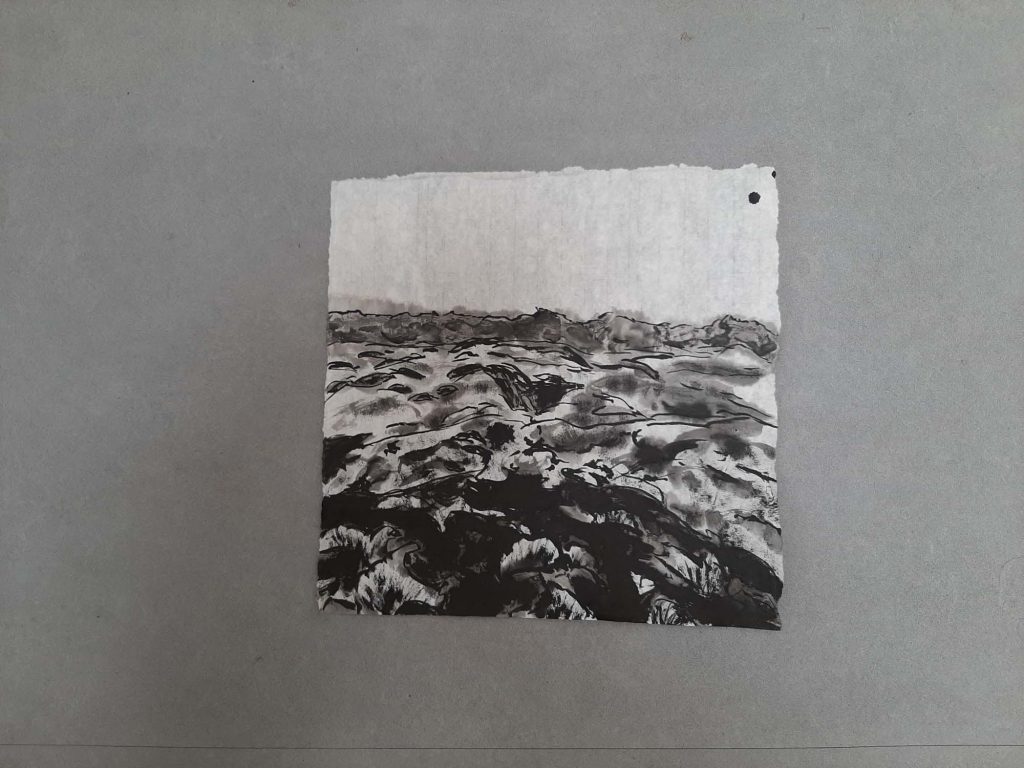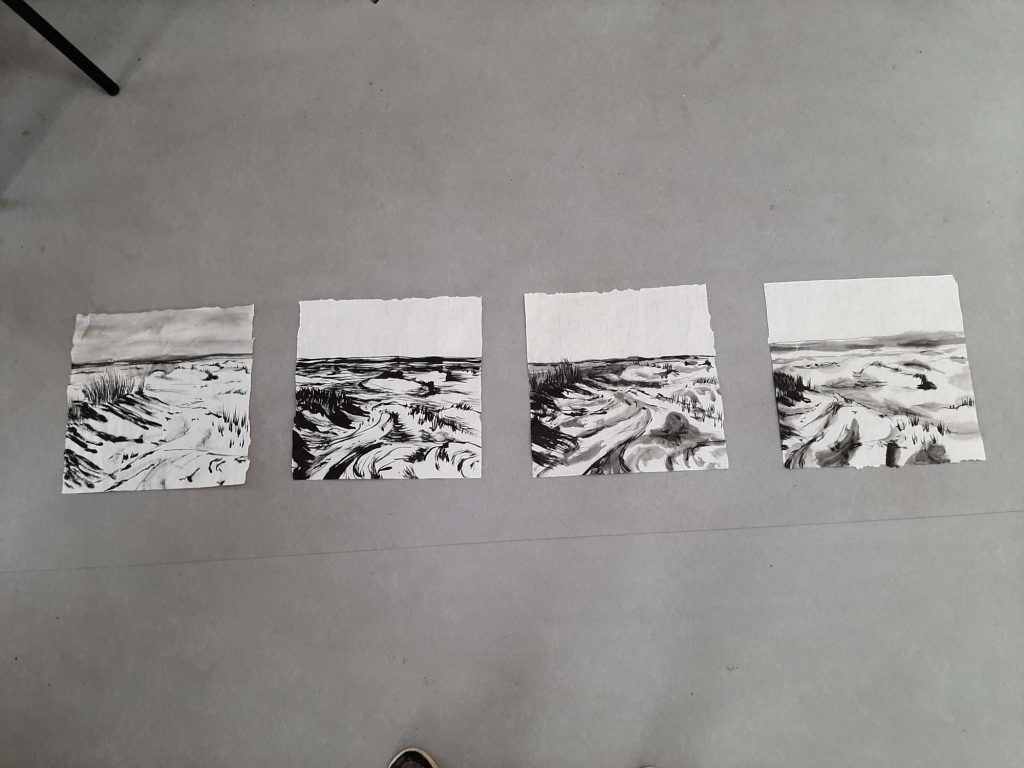 I try out various painting techniques and change the way I handle the brush. The last series of drawings were made outside, sitting on the beach, en plein air with my painting stuff, and using rubber bands to fasten the paper to a piece of cardboard.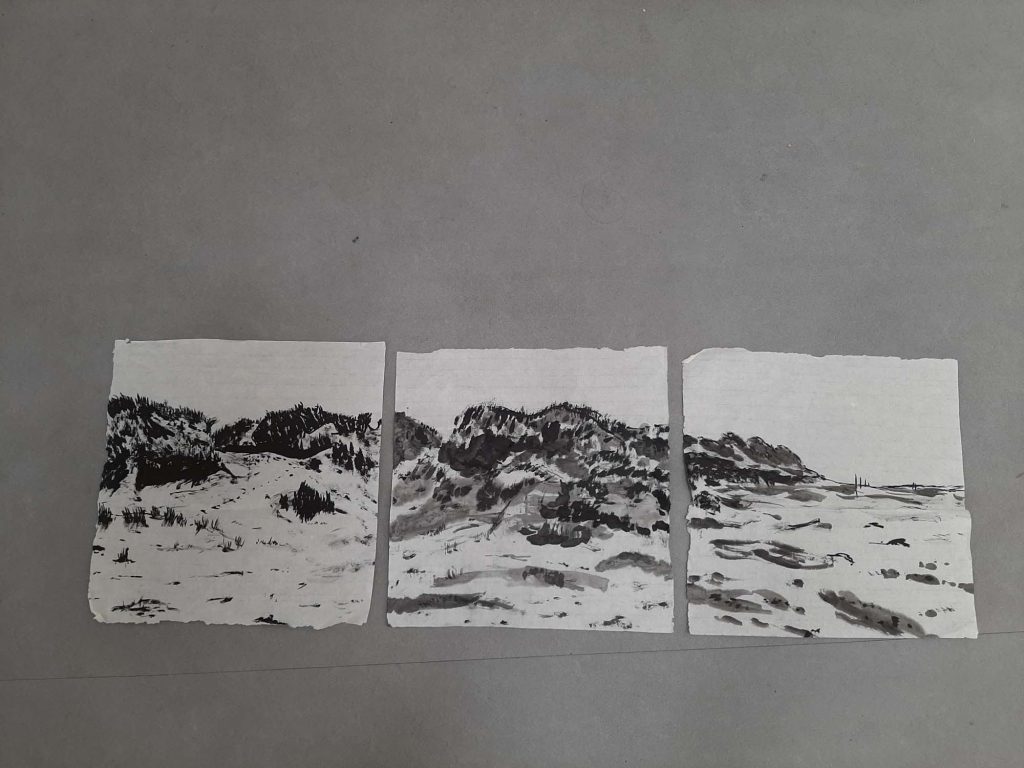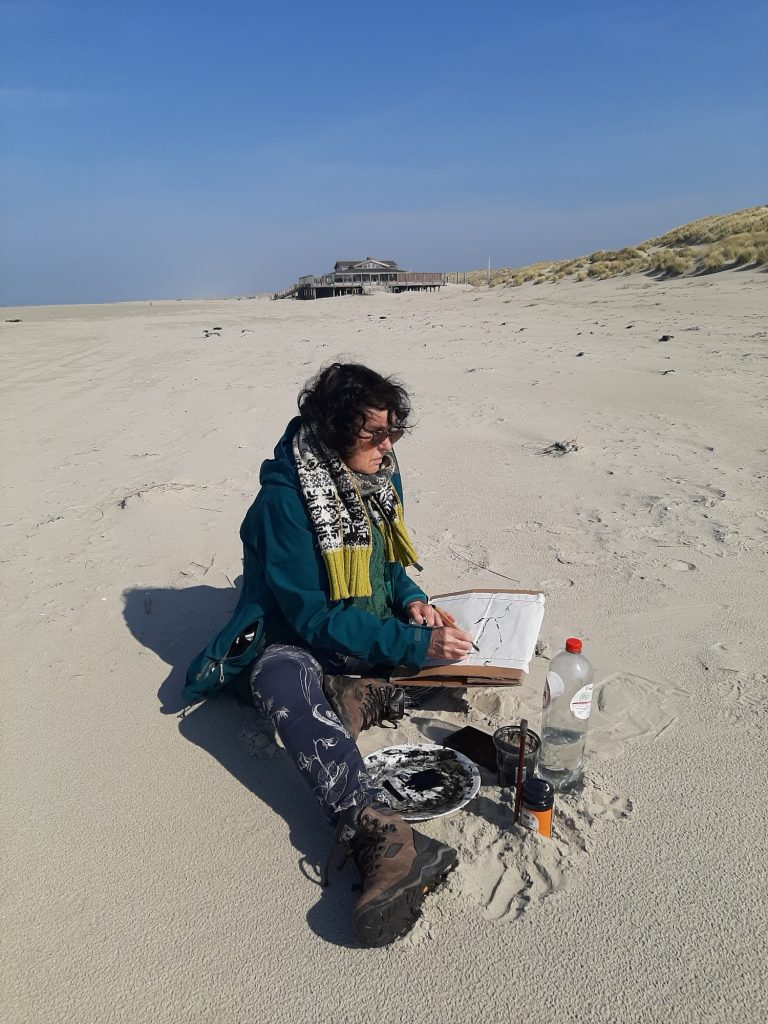 You Might Also Like:
Dinner Party by Maria Guta
Distancing ourselves from ourselves – some first thoughts – by Maria Guta
Back-stage/Front-stage: Anne Fehres & Luke Conroy
Find the resident or publication