Categories
URBAN ASPECTS / Quarantine – 2-3, Iara Abreu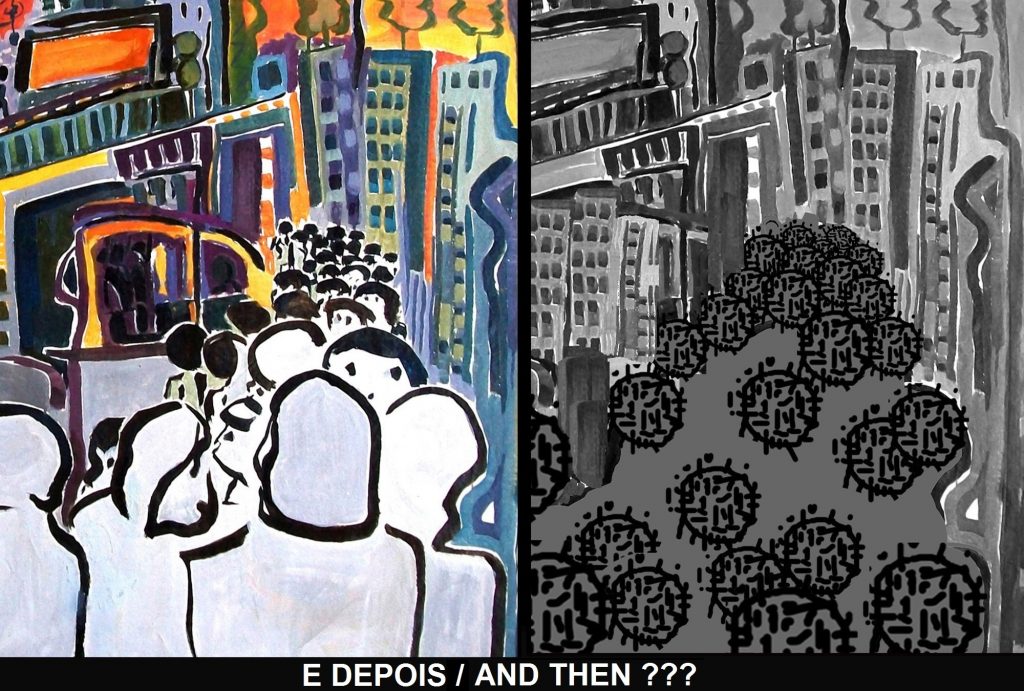 2 – AND THEM ??? / E depois
The emptying of the city is extremely important in order to slow down the viral flow. In the reports, it is impressive to see in all places, in Brazil and abroad, where there was draining and the large centers because of Covid-19, the purification of the air and the reappearance of animals, mainly birds. In the Bahia de Guanabara Bay, in the city of Rio de Janeiro, Brazil, coma absence of movement, it was impressive and beautiful "invasion" of the birds.
I think that humanity, the capitalist society will have to revise their concepts and values after the pandemic having.
***                                                                            
O esvaziamento da cidade é importantíssimo para desacelerar o fluxo virótico. Nas reportagens, é impressionante ver em todo os lugares, no Brasil e no exterior, onde houve esvaziamento e dos grandes centros por causa do Covid-19, a purificação do ar e o reaparecimento dos animais, principalmente as aves. Na Bahia de Guanabara, na cidade do Rio de Janeiro, Brasil, coma ausência de movimento, foi impressionante e belo a "invasão" dos pássaros.
Acho que a humanidade, a sociedade capitalista terá que rever seus conceitos e valores depois que a Pandemia passar.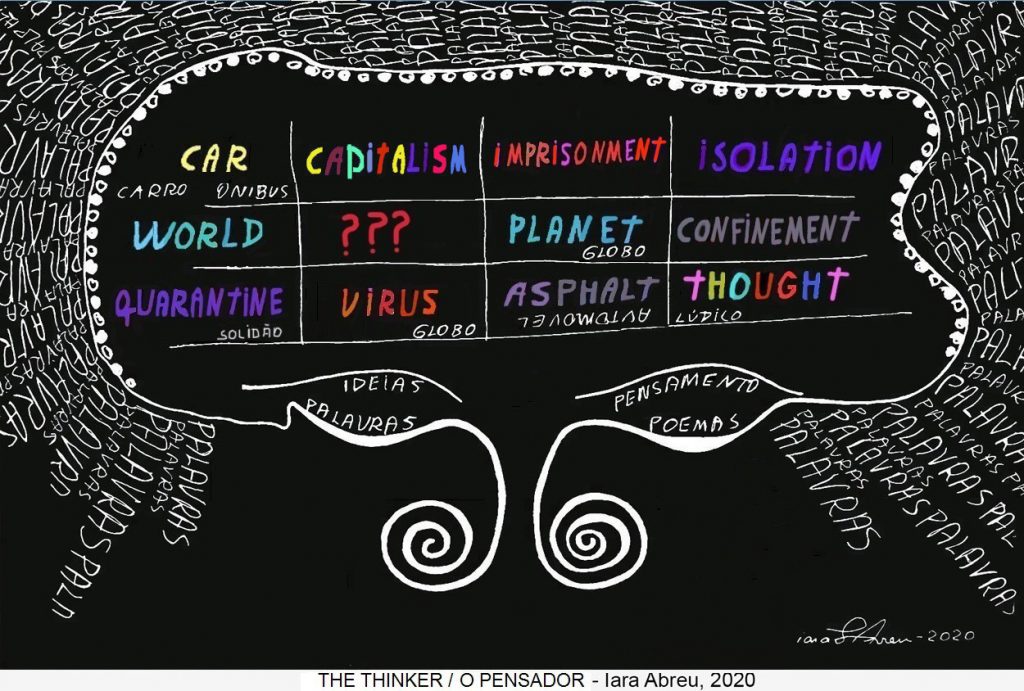 3 – THE THINKER / O Pensador
You Might Also Like:
What is / Что такое NONCONFORM?
Дворец культуры / Palace of Culture
Find the resident or publication