Categories
Spar Virtual Residency 4, Mariëlle van den Bergh
Home and garden
After our six weeks on the island of Terschelling, we have been home for almost a month. The "intelligent lock-down rules" (as our PM Mark Rutte calls them) remain in force. They mean we are to stay indoors and only go out if there is no alternative – like shopping, walking the dog and standing in front of the old people's home to wave at our (grand)parents. Last week the primary school kids were allowed to go to school again. That was quite an event, but not all children complied. If they or one of their brothers or sisters were sick, they were allowed to stay at home. Likewise if their parents were afraid they would catch the Covid virus or could pass it on to them. Adolescents have started to behave in a more casual way: they meet in parks or in shopping centres. Sometimes the local authorities have to interfere and block streets and stick arrows on the pavement to create one-way routes and roundabouts for pedestrians. Elderly people, who are most at risk, still are very careful. You see more and more face masks and the 'six feet society' has become a fact of life.
I took some art works to our sculpture garden 'De Hulenhof', armed with face mask and plastic gloves. The sculpture garden will open on June 1st and still hopes to attract some customers. Already, half the season is over and maybe visitors are put off by the crisis. On the other hand, you might guess that everybody has been locked up for months, without being able to spend any money and may now be ready to go out again. www.dehulenhof.nl
In the mean time, the Dutch artists' position is worsening fast. Our region will be governed by a coalition of an extreme rightwing party and the traditional farmer's party, the Christian Democrats. They immediately made it known that they won't spend a single penny on art or culture…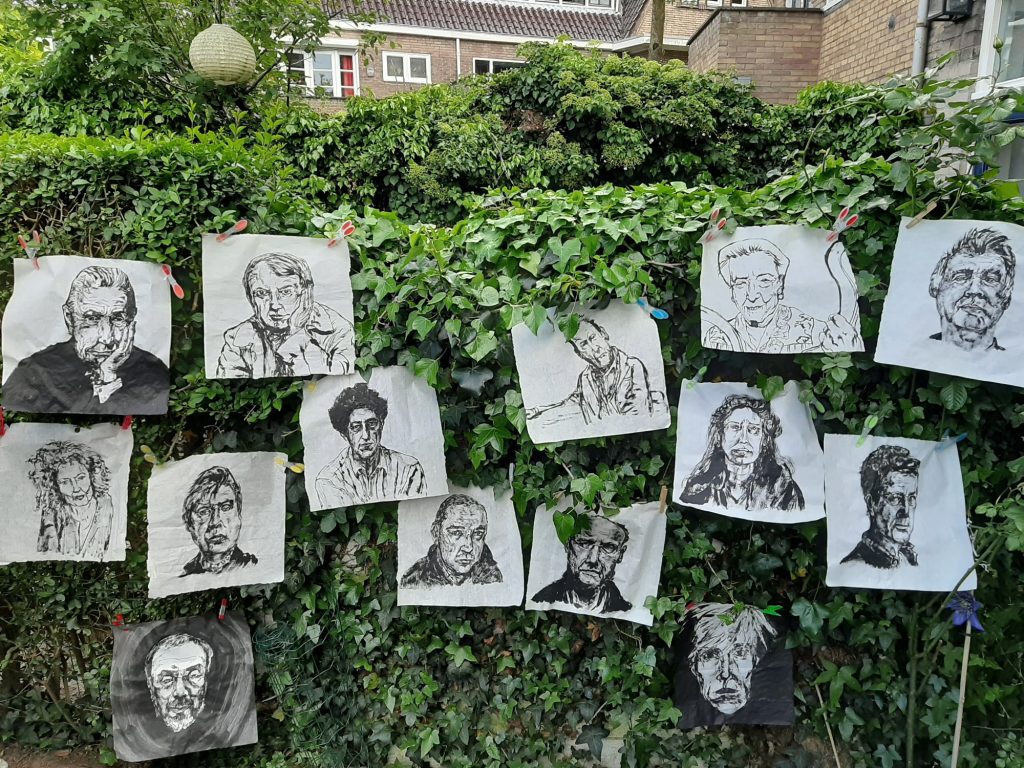 It's best just keep on working. After painting landscapes with Chinese brushes and ink, I tried to do portraits. As a starting point I took inspiring artists, people who have been important to my development as a visual artist. Some of my loves date from way back – even before I went to art school, like Pablo Picasso and Francis Bacon. Others were discovered while I was being trained (Anselm Kiefer, Marlene Dumas, Alberto Giacometti, Andy Warhol) and by visiting exhibitions like the Documenta and the Venice Biennial (Louise Bourgeois, Rebecca Horn, Gerhard Richter) or at museums (Ulrich Rückriem, Christian Boltanski, Lucian Freud). Some were relatively recent finds (Ai Weiwei, Georgia O'Keefe).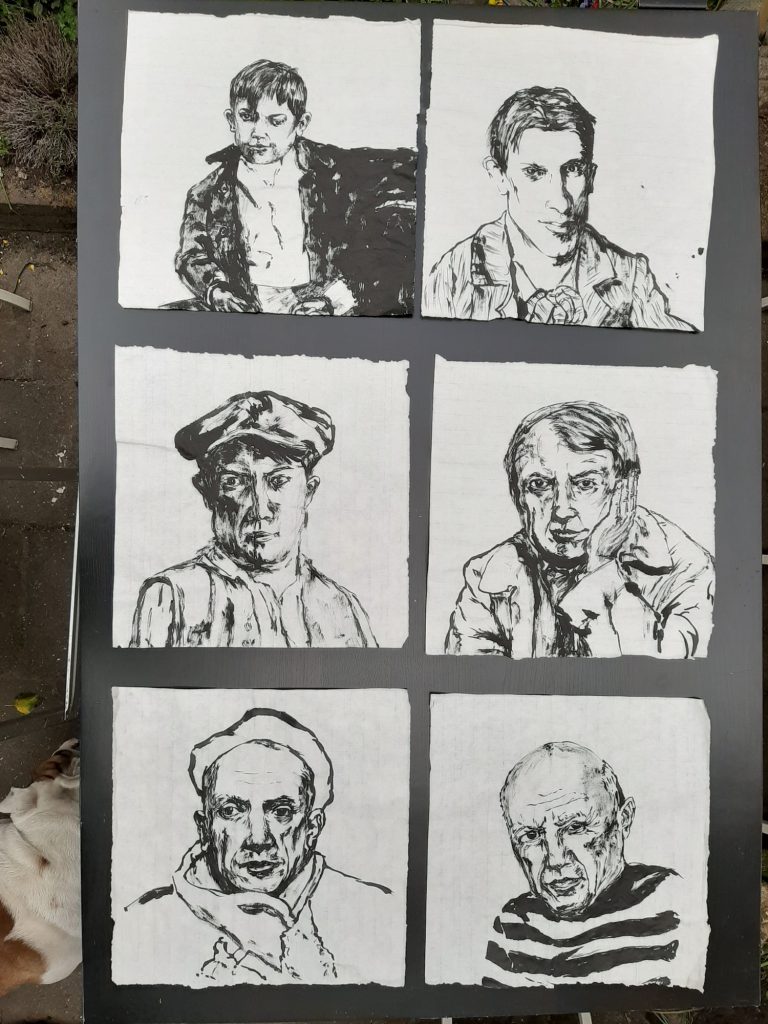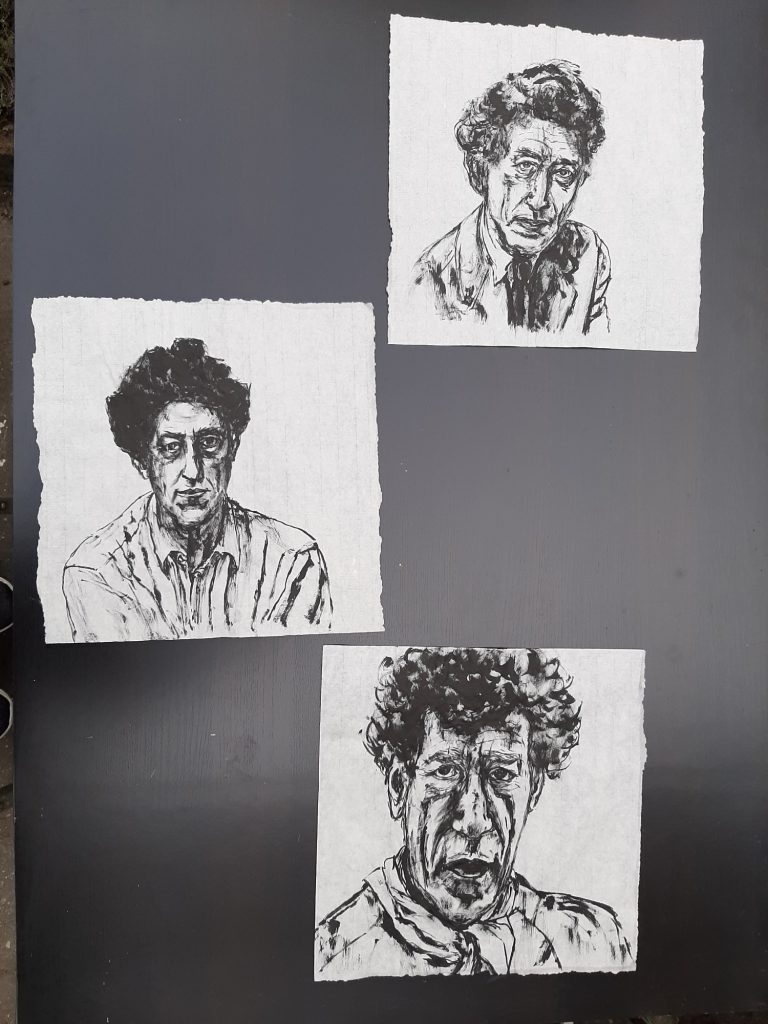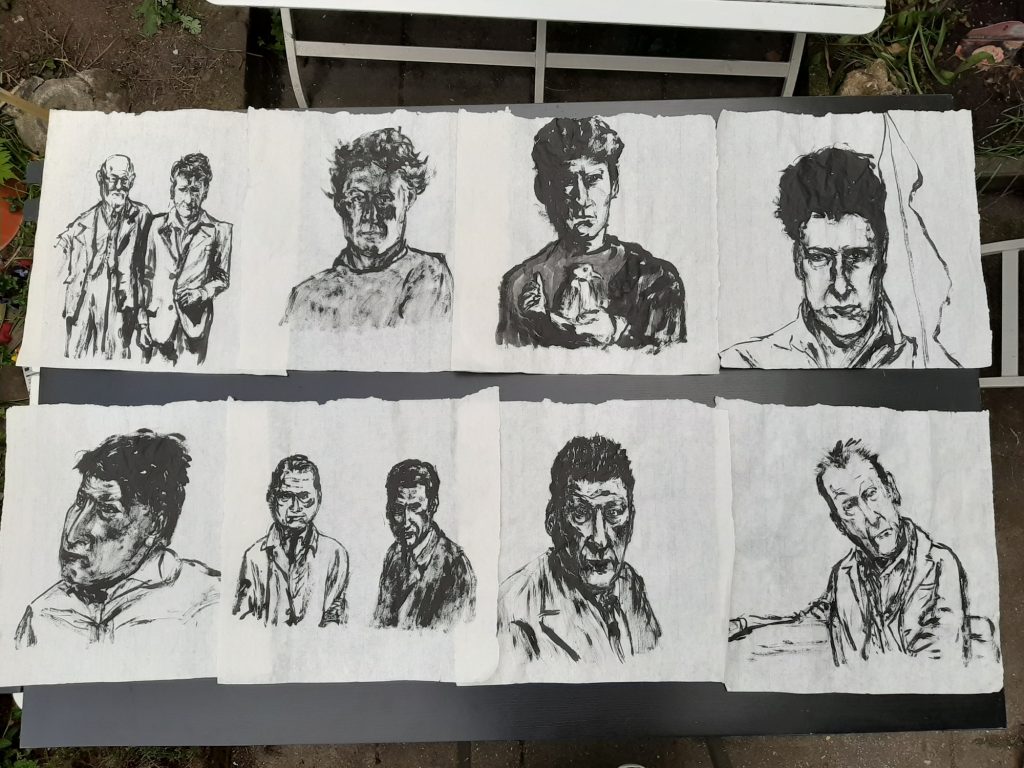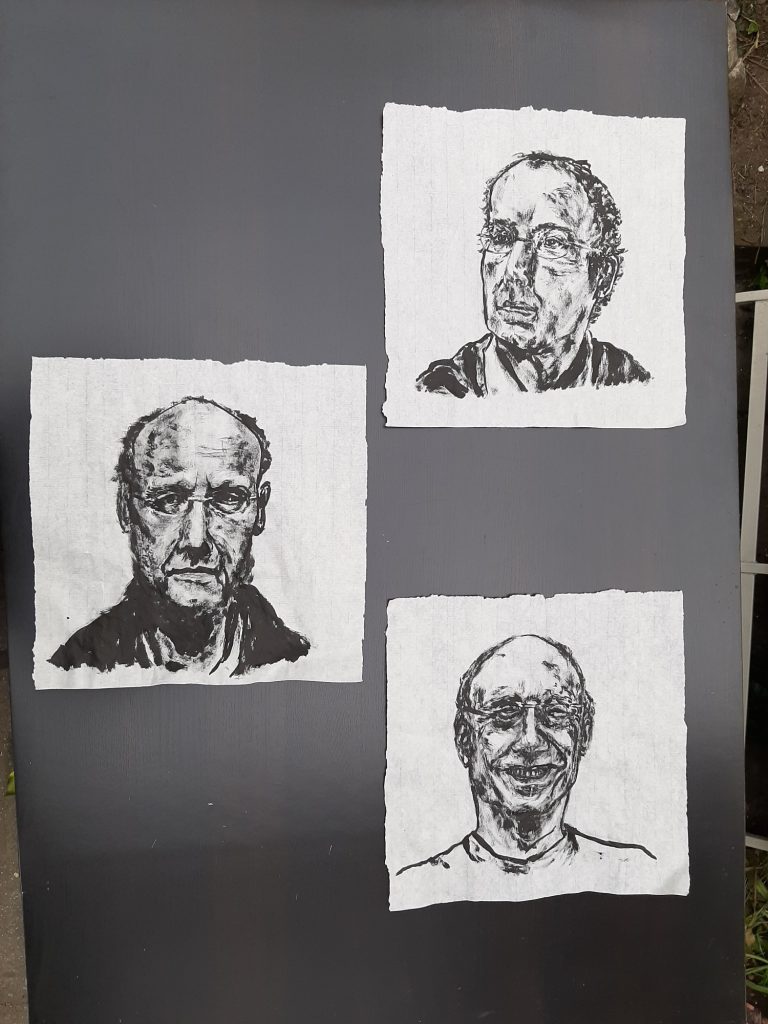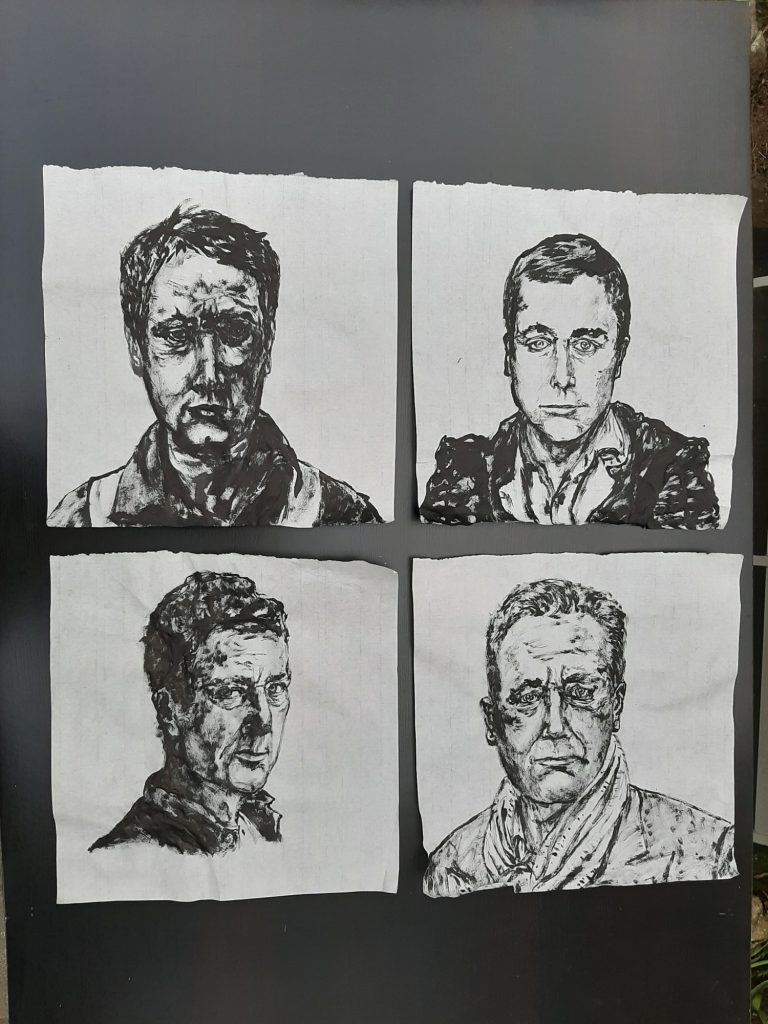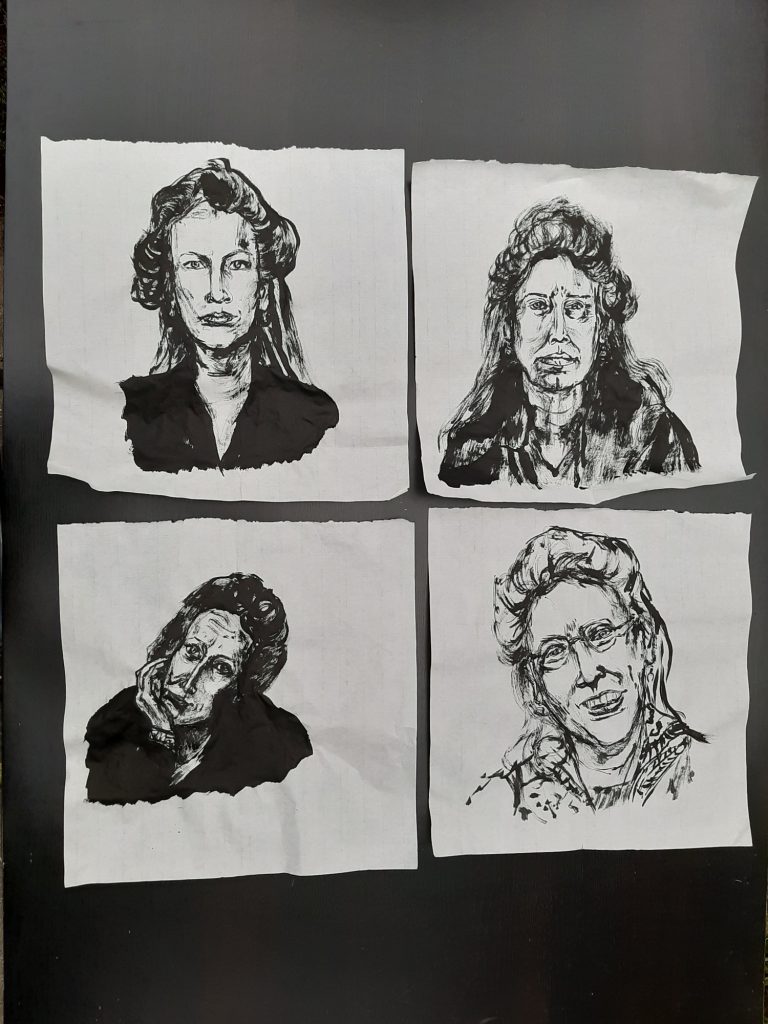 To make the portraits, I find pictures of the chosen artists and I try out different images, and sometimes different painting techniques.
Recently, I attempted to combine the portraits with porcelain mountains. I like using combinations of different materials to create layered meanings. For the moment there is a dual idea, to become an artist you have to climb a mountain: you have to carry a lot in your backpack (talent, sensitivity, intelligence), during the climb you have to invest heavily (educating yourself, finding your own voice, learning the craft and spending thousands of hours). Of course, you also need money and the will to survive, the belief in the power of art – and probably a bit of luck as well. The mountain tops are of course the famous artists who make unique and immediately recognizable art. Like the best artists, mountains can be recognized from a distance. However, how I must link these two ideas in a meaningful installation, I don't know yet…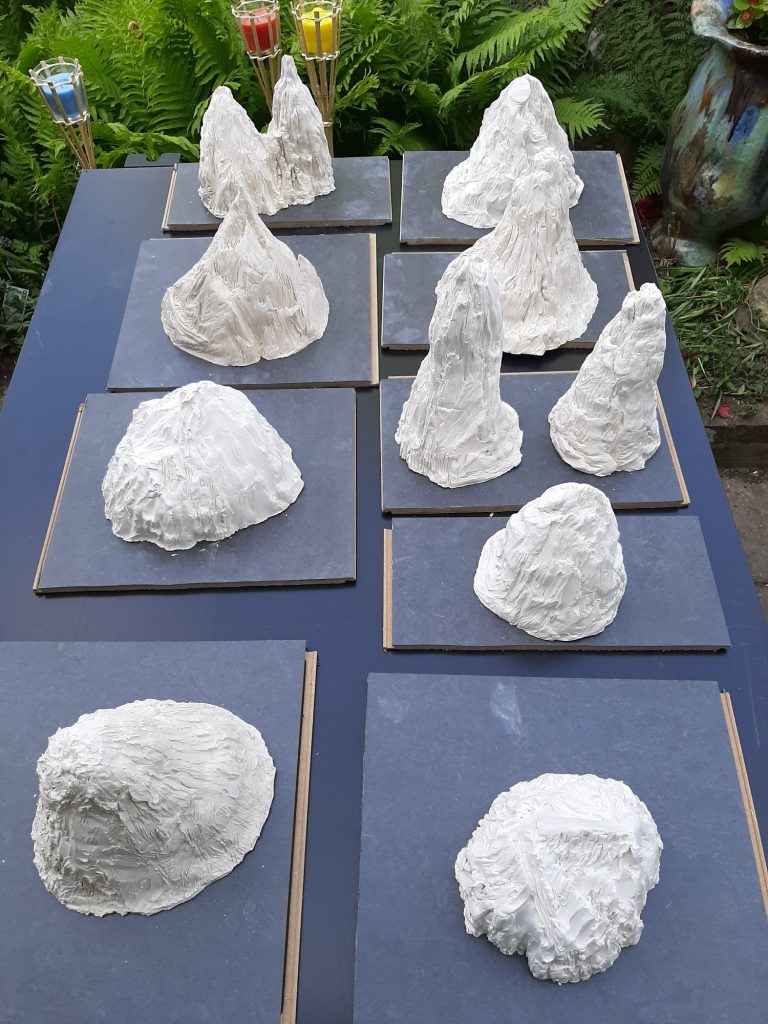 You Might Also Like:
What is / Что такое NONCONFORM?
Дворец культуры / Palace of Culture
Find the resident or publication