Categories
A hundred projects in Corona Times, Mels Dees
A few months ago, when Mariëlle and I decided to stay on Terschelling, our 'Quarantine Island' just north of the Dutch mainland, I felt elated, because there we were: in an isolated beauty spot, no tourists, no serious obligations, no problems (there was, and still is virtually no Corona on the island) and we were able to concentrate on our work. That, and walking around the island, finding beauty in the smallest of things, was exactly what we did, and we had a great time.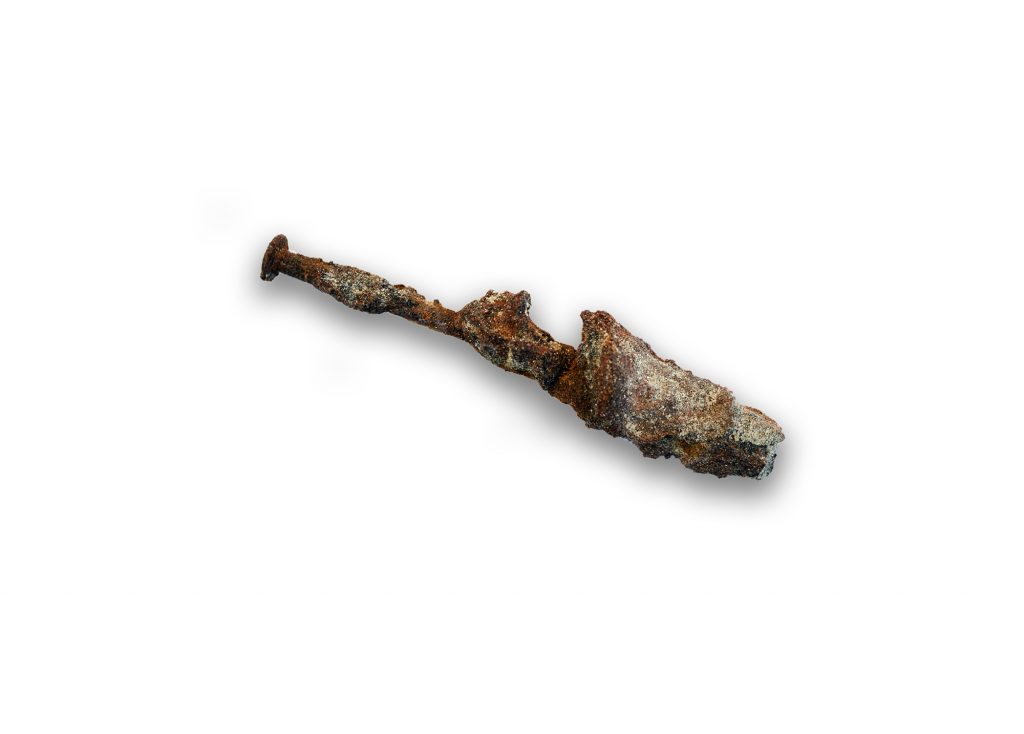 For lots of reasons we had to leave some weeks ago and go back home – mostly against our will, of course.
And then, inevitably, reality struck. Our son Quirijn, working from home, had problems finishing his B.A. without the stimulus from his excellent Music School. A niece managed to get divorced in the middle of the Corona Pandemonium. She needed support for herself and her baby, and a temporary home for her lazy, grumpy bulldog.
The C-virus turned out to be even more vicious than we had ever thought it might become. And our regional government was taken over by an ultra right wing party. They immediately refused to recognize culture as a valid goal for any regional policy or funding. There is a new page for the Reconstructivism for Beginners book (see my SPARblog from March 27) summing up my feelings…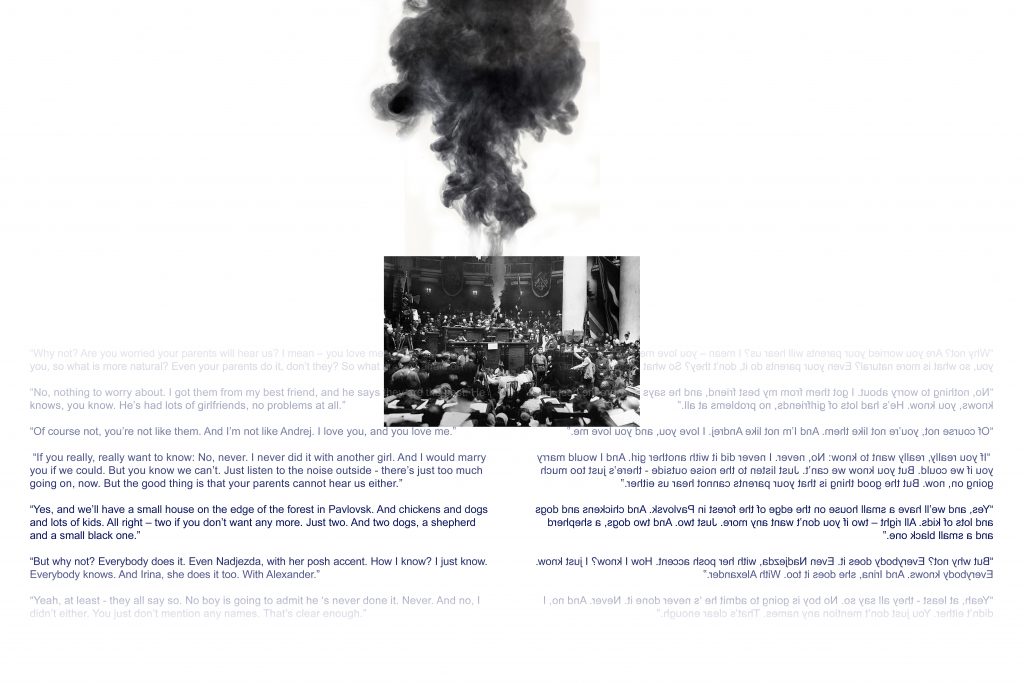 Etcetera, etcetera. Of course, Quirijn has found a way out, the bulldog is now very much at home in our house (Mariëlle, I suspect, has fallen for him and takes the creature for long walks) and a well-supported protest movement against the regional farmers and fatheads has emerged.
But in my own studio I was confronted with a load of unfinished projects and overdue repairs. I dived in almost immediately, which resulted in nervously switching from one project to another and accomplishing very little. One of the things I have to finish is my contribution to the graphic art edition which our studio collective Patagonia will publish this year. I try to find a way to sum up my years of etching, making paper reliefs and photographic work, but the result has been pretty chaotic until now. Still, I'm having fun…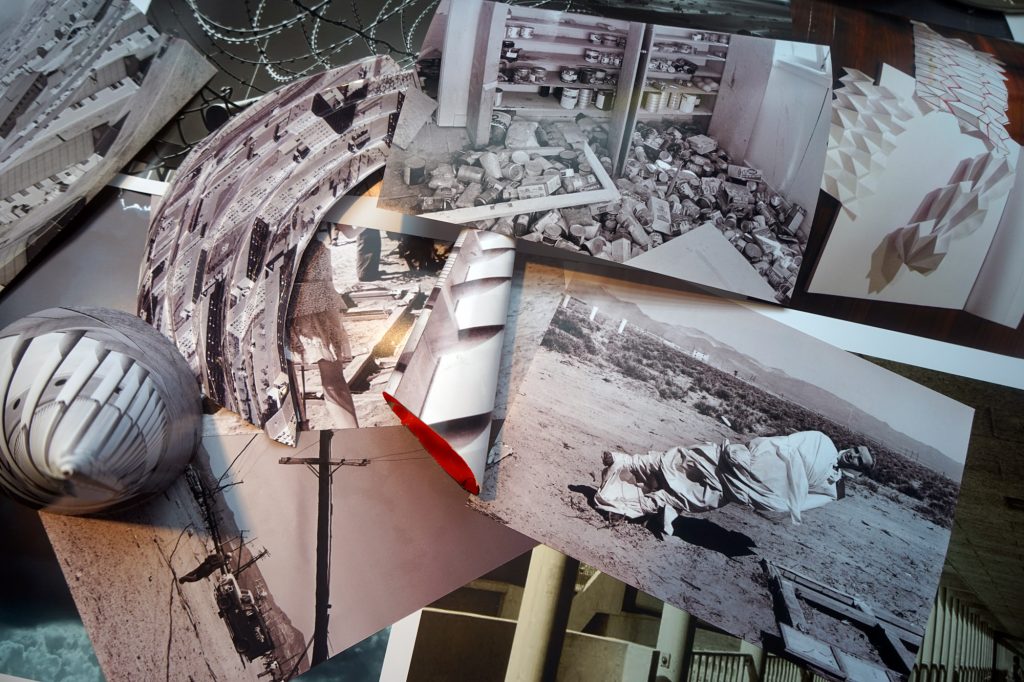 Another project that more or less exploded in my face over the past weeks was a series of photo works on mushrooms. I had planned to join in a group exhibition last year at Wodek (a Polish mushroom-and-art lover who initiated an art centre in Brussels: Atelier 34zero Muzeum). For that occasion I made a few large-scale (100 x 100 cm) sculpted prints of weird mushrooms and cast them in epoxy resin. However, they missed something, I did not know what exactly. They just were not unsettling enough, maybe.

One of the prints was a picture of a myxomycete: a weird life form that seems to consist of a huge cell with multiple nuclei, and is actually able to move around slowly and find its way in a labyrinth. Mariëlle found one in the backyard of our house some years ago. I decided that, if I could not make its movements visible in the picture, maybe I could make the picture move around on the wall.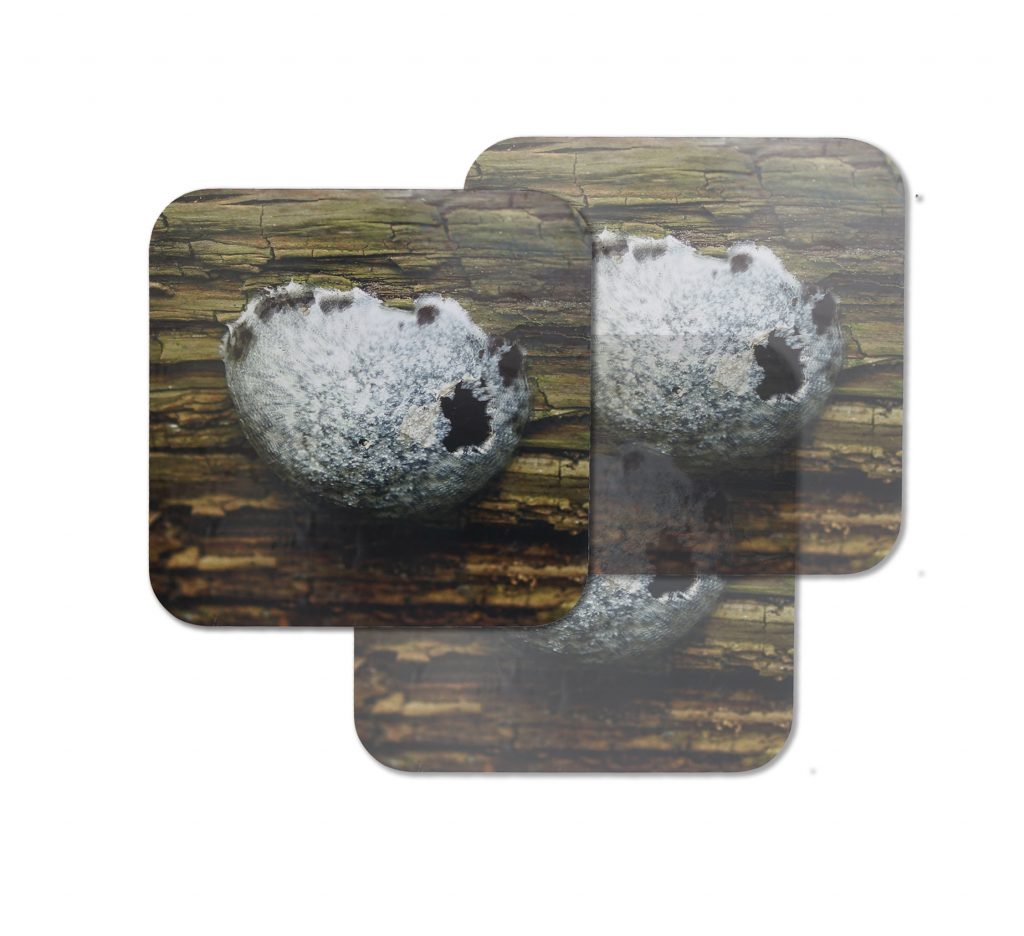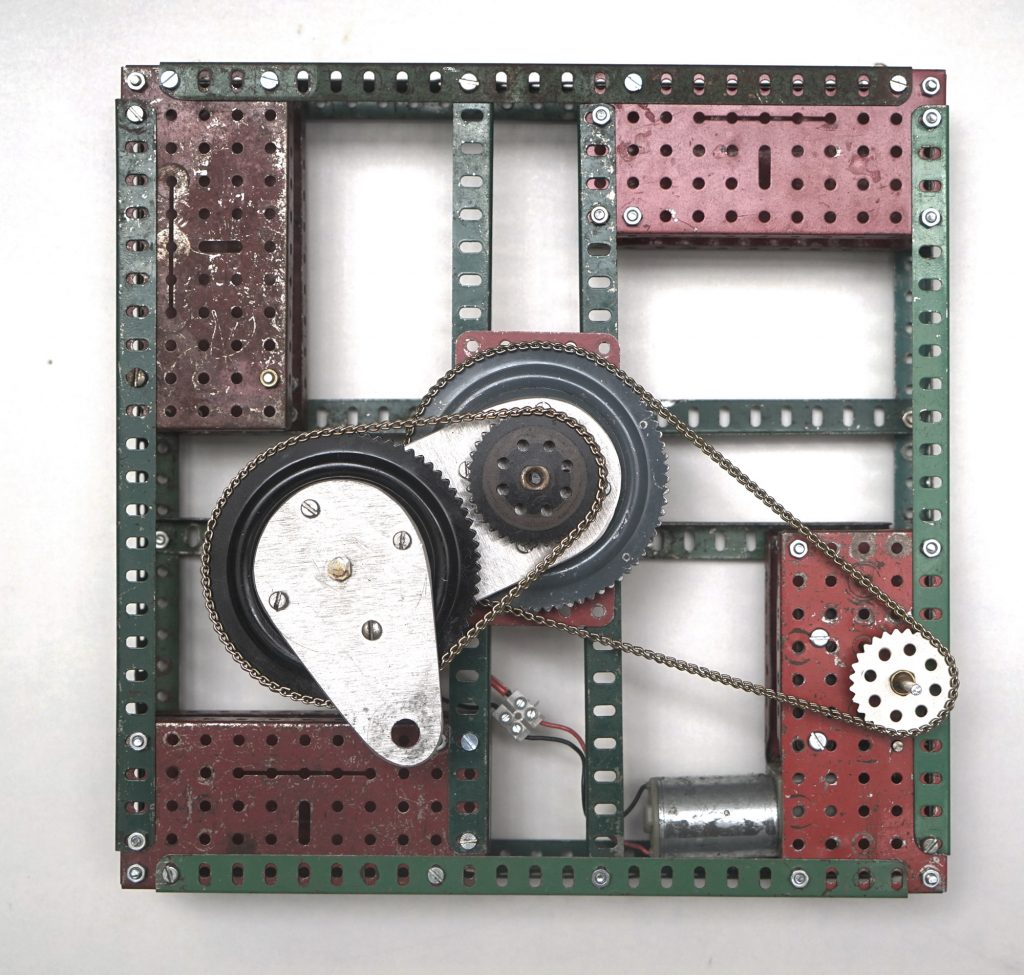 As I should know by now: if you decide to do something technical in a work of art, be prepared to spend a lot of time, effort and money before it actually works – and keeps on working. Although I'm not quite satisfied yet, the print now moves imperceptibly slow, in a kind of unpredictable Brownian motion. Come to think of it – it's nice dig at arrogant curators as well.
So in the end I decided to work on and on, as if the End Of Time is not near at all. Forget about Corona, Climate, 'Conomy, whatever. Do what needs to be done. And, if necessary, do it all at the same time.
You Might Also Like:
What is / Что такое NONCONFORM?
Дворец культуры / Palace of Culture
Find the resident or publication