Categories
Red Star, The Wishing Machine, and Troika by Andréa Stanislav
Before I traveled to Russia, I was not aware of Nonconformist Art. Arriving at Pushkinskaya-10, I immediately felt a connection to the Nonconformist practices — working underground, challenging artistic reality and the institutional powers that be, while sharing ideas of art, poetry, and music, made in response to the confines of Socialist Realism and Orthodoxy. Artists need to continue to uphold a fearless and non-compromising spirit with creative actions that respond to the time we live, taking back the leadership and power of the artist. This is the lesson to be learned from Nonconformist art. Over the past few years, I've repeatedly visited the studio museum of nonconformist artist Vadim Voinov. His space is one of the most intriguing and haunting places at Pushkinskaya10, I feel drawn to his studio like a magnet – always experiencing new moments within his work. The three sculptures I made for the non-conformist project are responses to Voinov's collage constructions, sculptures, and magic.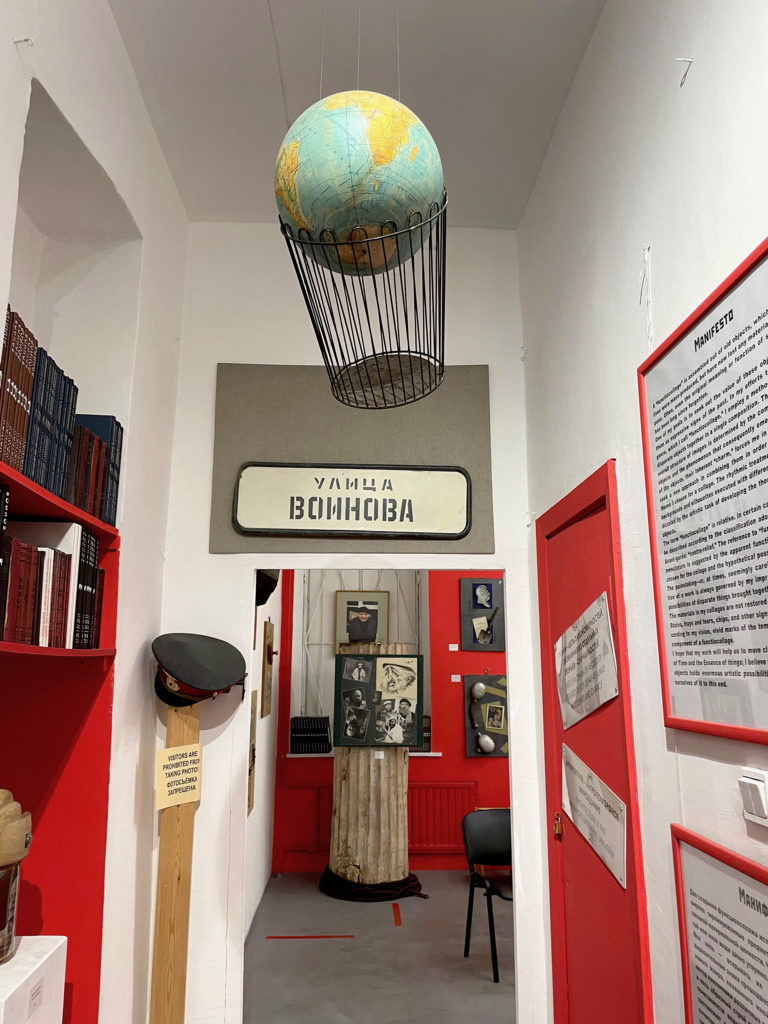 I plan to expand the media experience my three new sculptures constructed during the residency for the virtual Nonconform gallery project — Red Star (after Vladimir Komarov), The Wishing Machine, and Troika. These works are informed by the trajectory and migration of the long 20th-century space race to the present and future. The train of thought that is referred to as Russian Cosmism, threads the ideas and concepts in my work together, based on space exploration, science fiction and Suprematism. I plan to animate and transform the sculptures into other media within the virtual environment — where videos clips and still images emerge from the sculptures, expanding the experience and content. The Nonconform strategy takes 3D sculpture and expands, and transforms to other shapes, things and content.
Hosting an online gallery right now is a Nonconformist action because more people can see it, reaching a greater public with visitors' interaction. I plan to continue the idea of public agency and ownership of work through the virtual online gallery experience.
You Might Also Like:
What is / Что такое NONCONFORM?
Дворец культуры / Palace of Culture
Find the resident or publication