Categories
Making Snake, Shir Cohen. London
I've been weaving a lot lately, but so much that my hand is cramped and I have to let it rest for a few days. It's been a stressful time, and without the ability to make something in the studio, I've been needlessly reading up on the riot at Capitol Hill in Washington, DC. Since I had already made a drawing of a winged snake in my studio before the riots, I thought it would be a good time to think about my painting process when I approach a canvas.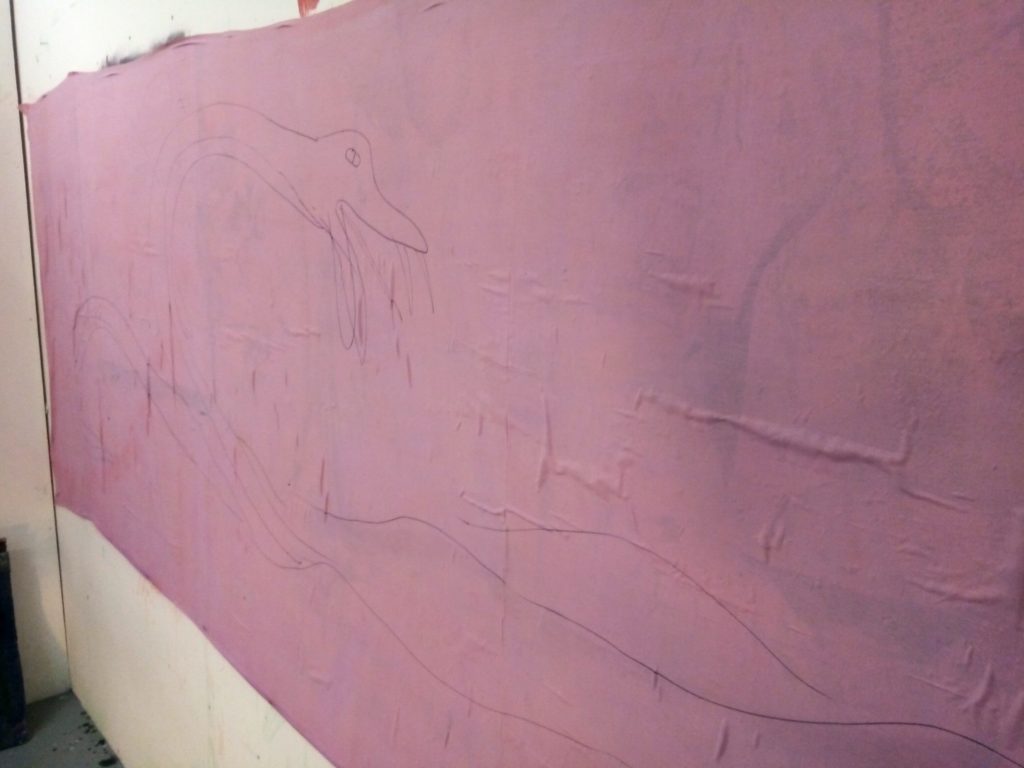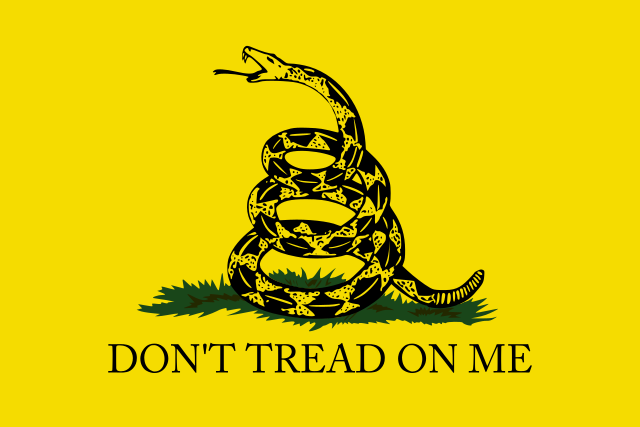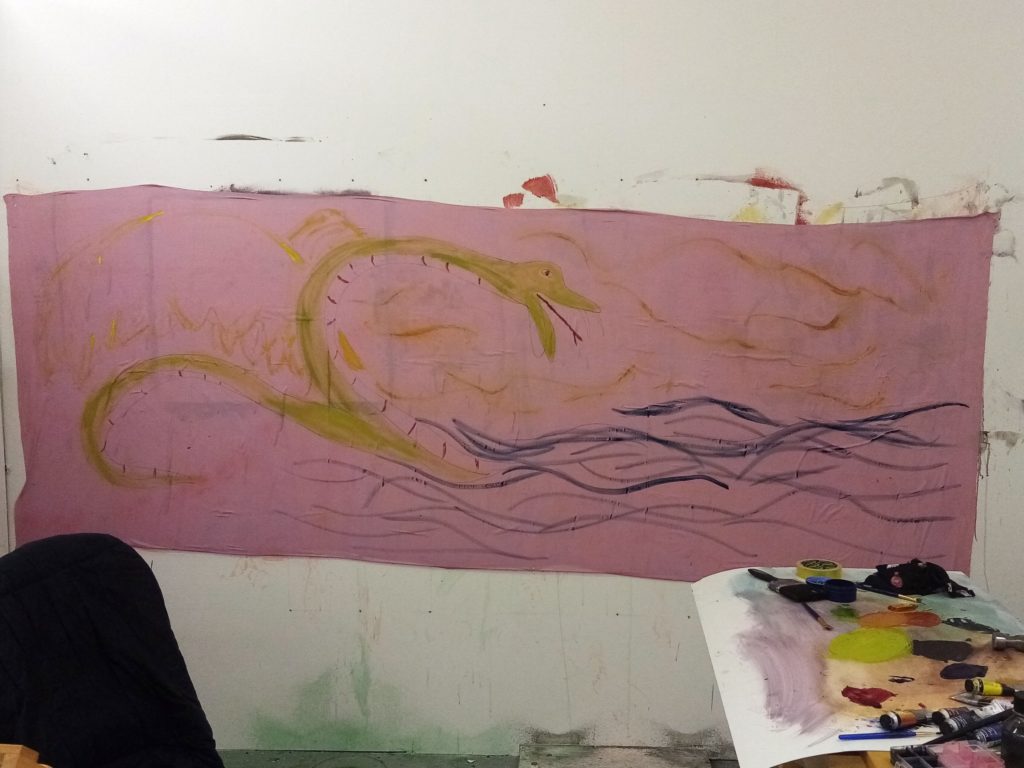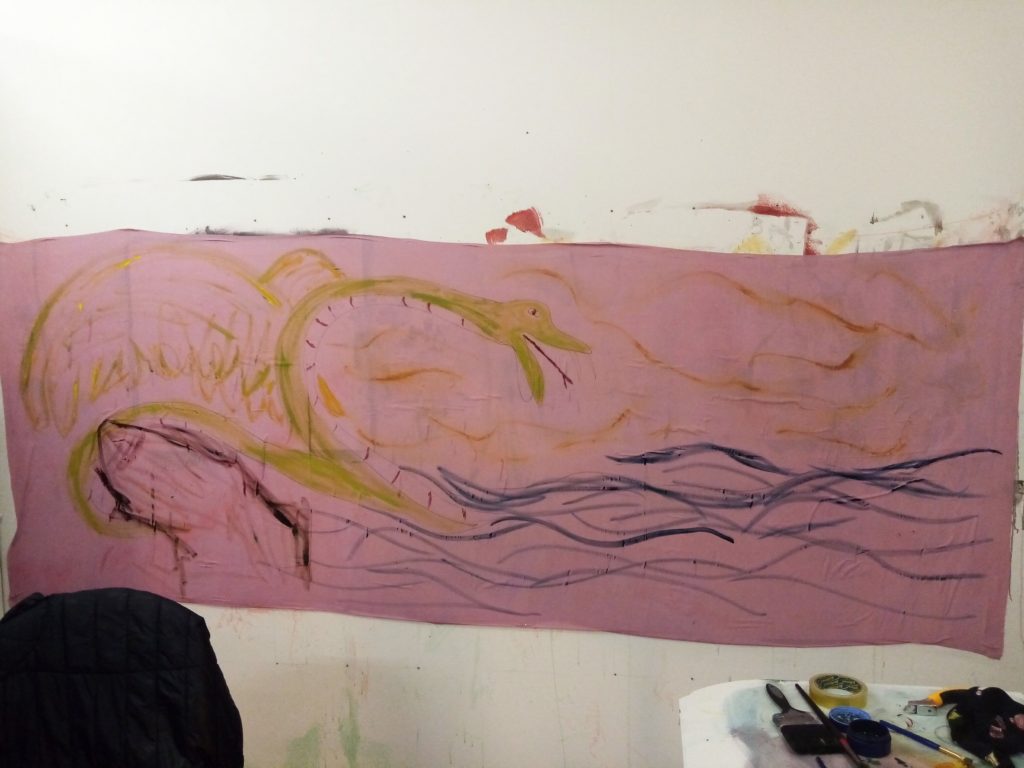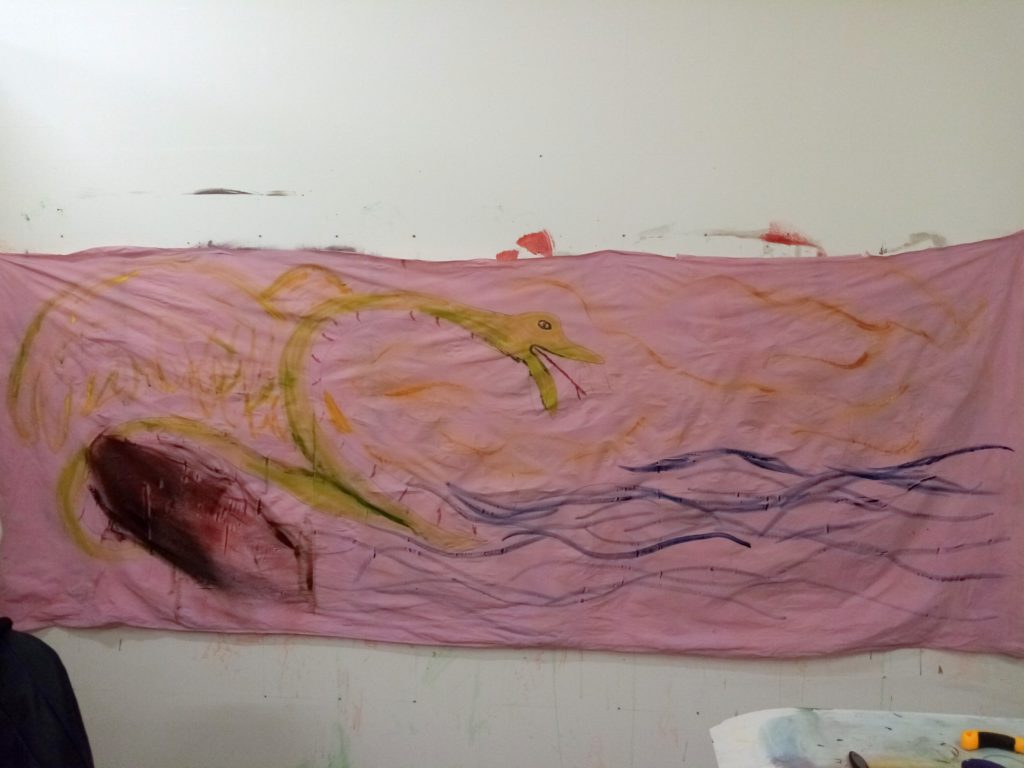 I'm still listening to Schubert, and still not really able to take in a lot of drama. That's why my current perfect recording is Die schöne Müllerin, arranged for guitar and tenor. It lets me feel all of the feelings I want, without inducing too much anxiety.
You Might Also Like:
Charity Shop Dreams. M. Jacinta Silva Armstrong, London.
#VirtualSPAR UK-focused Season 3: Making Space
Timetravel & 3D space. Vicky Clarke, Manchester
Find the resident or publication